As some of you may know, Sintra is very popular among tourists. However there's no need to let that scare you away, we don't necessarily like places flooded with tourism but Sintra is worth it. You can spend days, discovering the beauty of nature and the history that is kept in the buildings and the ruins there.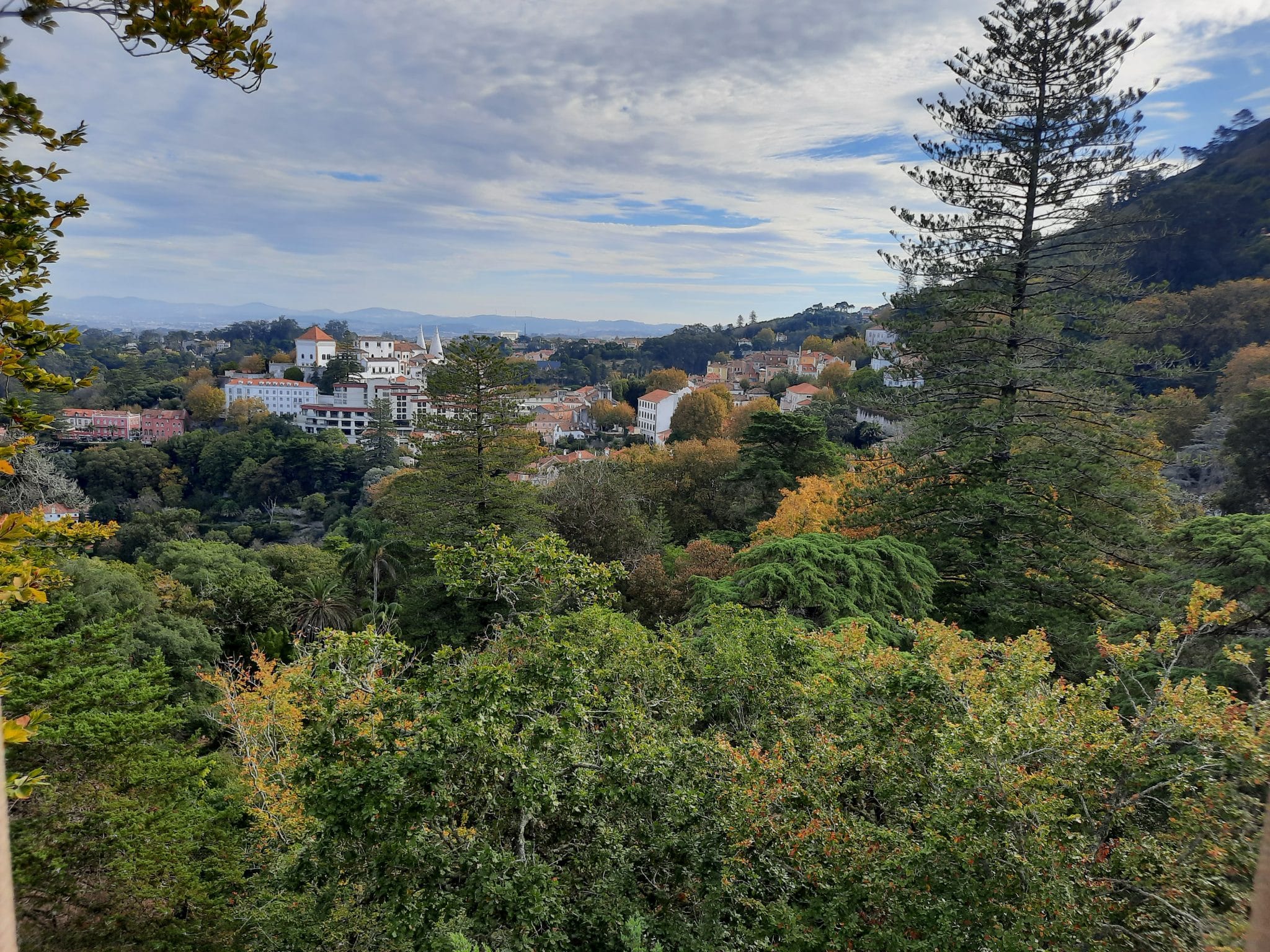 One piece of advice, arrive early, most buildings open around 9:30 am and the longer the day goes on the more tourists will come. Plan your visit out of tourist season, which is June, July, and August, and go there on weekdays. We didn't exactly follow our own advice as we went on a Saturday… And we can tell you from experience that it gets really crowded on Saturdays.
We had breakfast at Casa Priquita, a small cafe with fast service. When we walked there we got a good impression of Sintra's town-center as it was still relatively calm. We had a nice breakfast and some coffee there and we were ready to explore!
Places to visit in Sintra
– Palácio Nacional de Pena, this is the most famous building in Sintra. This historical red/yellow castle is a beautiful building to see and it's built-in 1840. The inside of the castle is also stunning. A ticket to enter this palace and the park (which we will mention in the next part) will cost you about 14 euros. Opening times: 9:30-18:30. The latest time to enter is 18:00

– Parque Nacional da Pena, the park next to the palace which we just mentioned. You can make a beautiful hike to a sight point and this garden contains more than 2000 different kinds of plants. A ticket for the entrance to the park is 7,50 euros. Opening times: the park from 9:00-19:00.The latest time to enter is 18:00.

– Quinta da Regaleira, the castle is surrounded by a garden with beautiful views and there is a cave in the back of the garden. It's definitely worth walking there. A ticket will cost you 10 euros. Opening times: 10.00 to 18:30. We also mentioned Quinta da Regaleira in our first highlight article of Portugal, see the link below to get more information.

– Castelo dos Mouros, at this castle you will get an amazing view over Sintra. A ticket costs you 8 euros.

– Palecio Nacional de Sintra, this palace is in the historical center of Sintra, it consists of multiple buildings. Opening times: 9.00-18.00, latest entrance 17:30. A ticket costs 10 euro.

– Parque e Palácio de Monserrate, a beautiful palace surrounded by a tropical garden. The ticket costs 8 euros. Opening times palace: 9:30-18:30. The garden is open from 9:00-19:00. The latest time to enter is 18:00.

– Convento dos Capuchos, a small monastery in the middle of the woods. Opening times: 9:00-18:00, ticket price: 7 euros.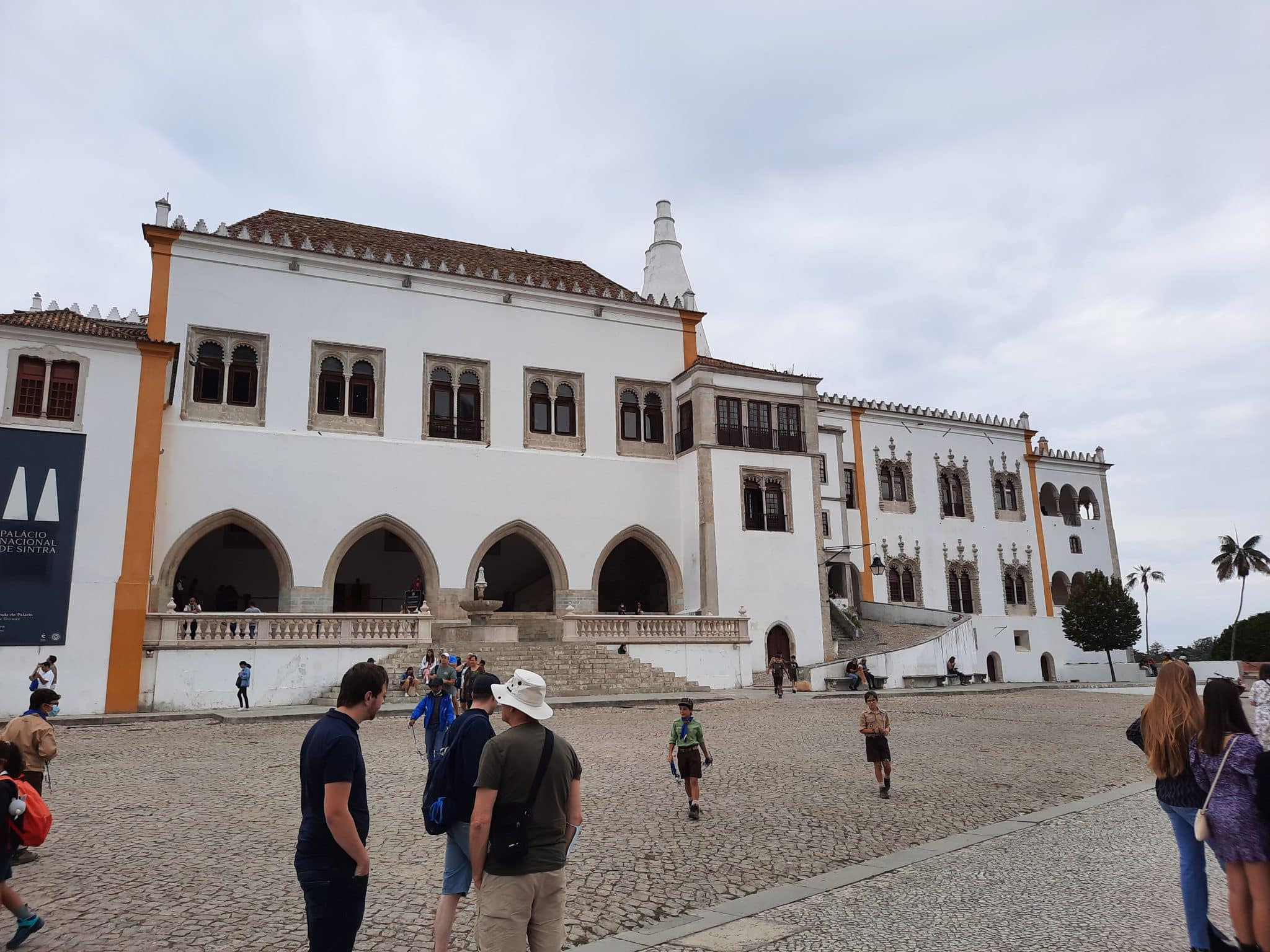 How to get around?
You can get to Sintra via Public transport or by car, parking tip: Parque de Estacionamento Estacao de Sintra. From Sintra's town center you can take the bus to see the sights. The sights are spread across a large area, so it will be hard to walk to all of them. Especially since some are higher on the mountain like for example the Castelo dos Mouros and Palacio Nacional de Pena. You can also take a tuk-tuk.
We would recommend reading our other articles on Portugal if you are also interested in:
– Highlights from our trip part 1 and part 2
– A road trip route for 9 days
– What the road trip cost us
– Our restaurant recommendations