Potatoes out of the oven are easy to make and really tasty. When you make this dish your family will start to feel hungry from the nice aromas leaving that oven way before the dish is served. The version of the casserole with potato and vegetables we'll share today is an easy recipe that anyone can make, and appreciate.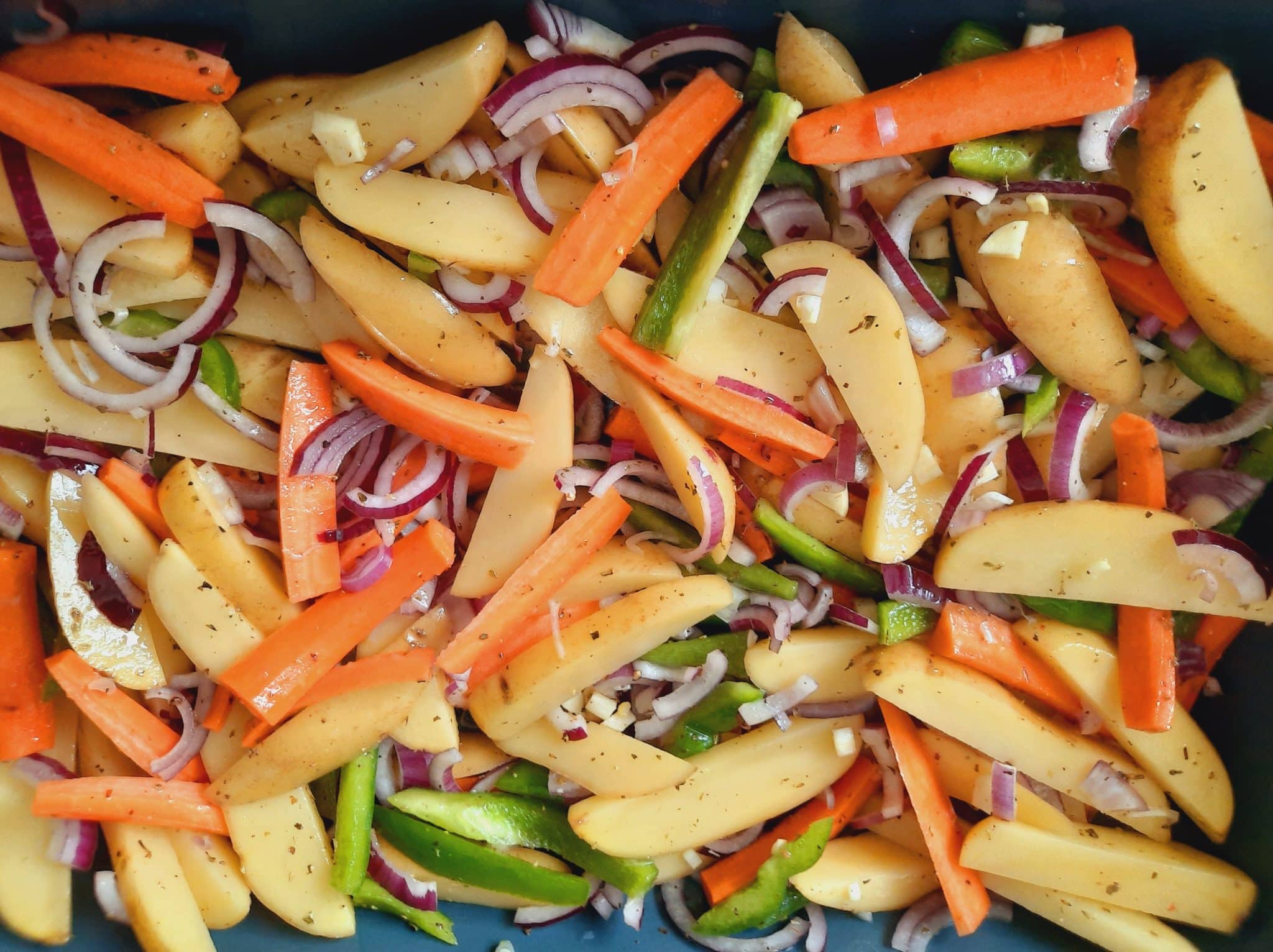 ⏲10 minutes
⏳60 minutes
🍽 2-3 portions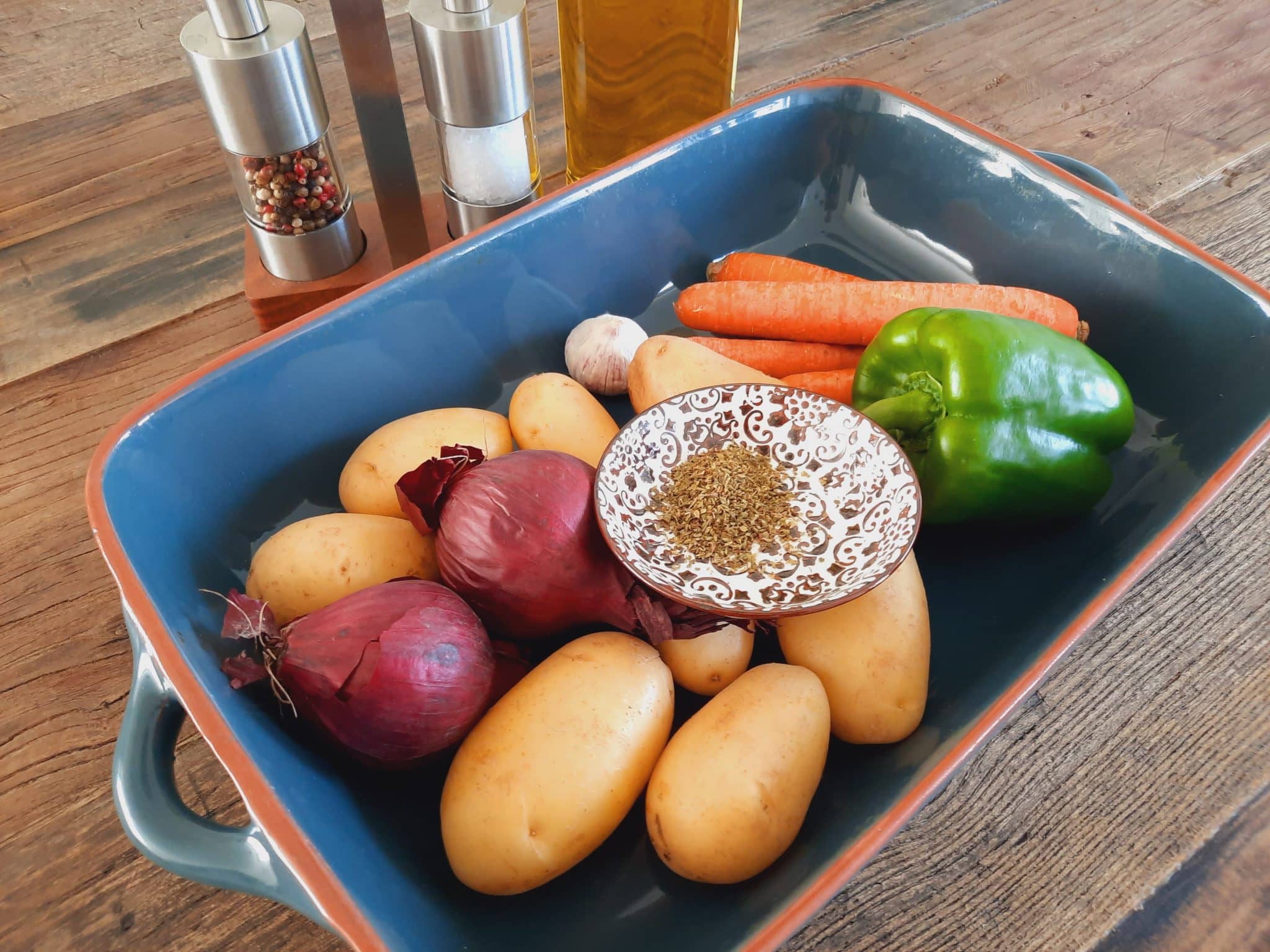 Ingredients
500 grams of potatoes
3 big carrots
1 paprika
2 red onions
(olive) oil
Pepper and salt
2 teaspoons of oregano
How to make it?
Preheat the oven to 175 degrees Celsius. Cut the potatoes and other vegetables into pieces or slices. Add this to an oven dish and add the pepper, salt, oregano, and oil (don't skimp on the oil). Mix the whole so that everything gets coated at least a little with the oil herbs and spices. Put the casserole in the oven for about 30 minutes, stir the ingredients, add it for another 15 minutes, stir again, and add the casserole for the final 15 minutes to the oven. This dish goes well with some sauce, like satay sauce, most mayonnaise based sauces, or bbq sauce for example. You can check out some examples here and here. Enjoy this casserole with potato and vegetables!