On the weekends we sometimes go to the Turkish supermarket to treat ourselves to fresh bread. We love eating Turkish bread for lunch or dinner and often variate on what we put on the bread. Today we will share our recipe for Turkish bread with vegetables and barbecue sauce. We always look forward to eating this dish, it's a healthy and easy way to eat comfort food. Fair warning though: we would not recommend this dish for a first date.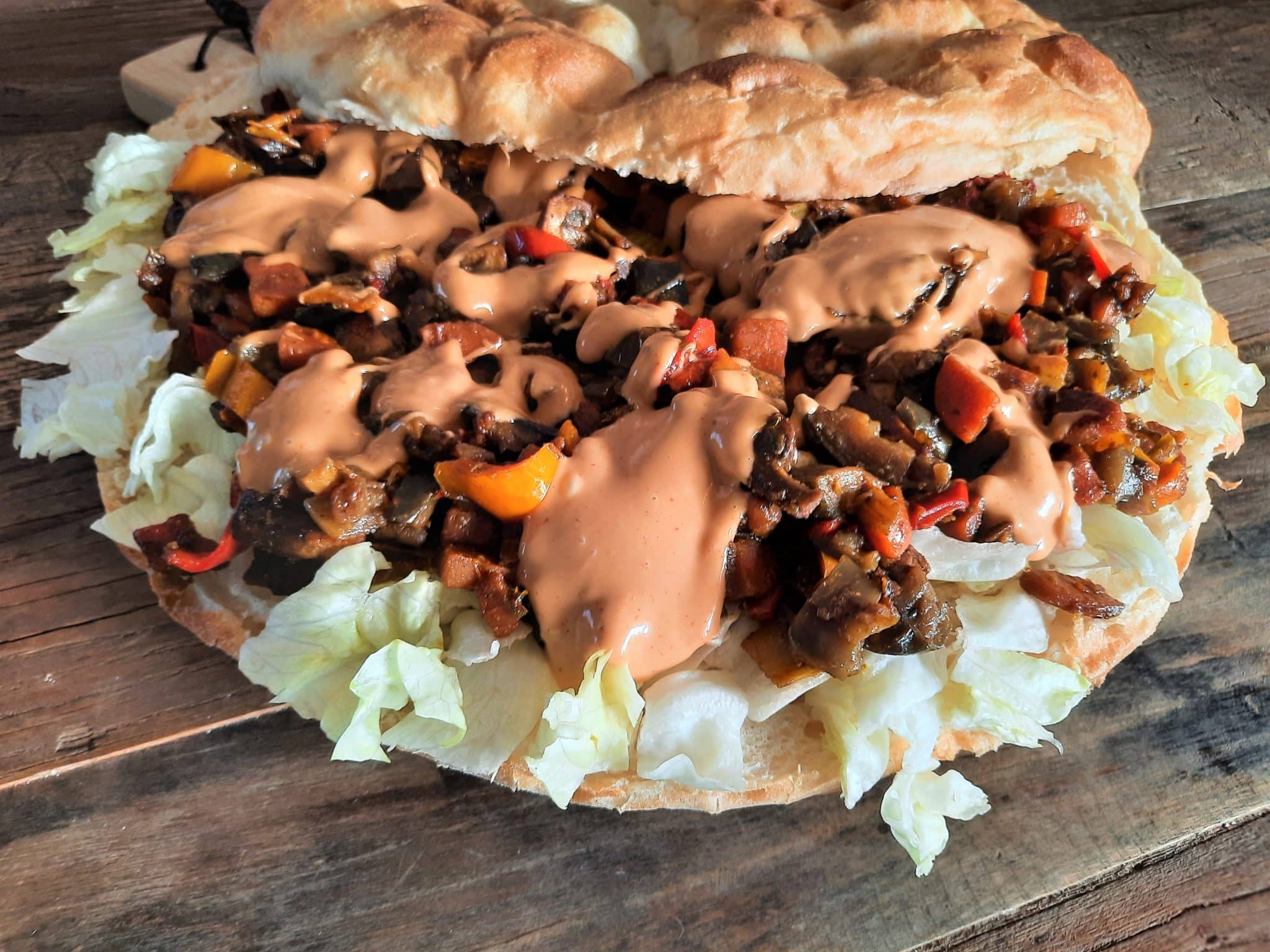 🍽2-4 portions
⏲20 minutes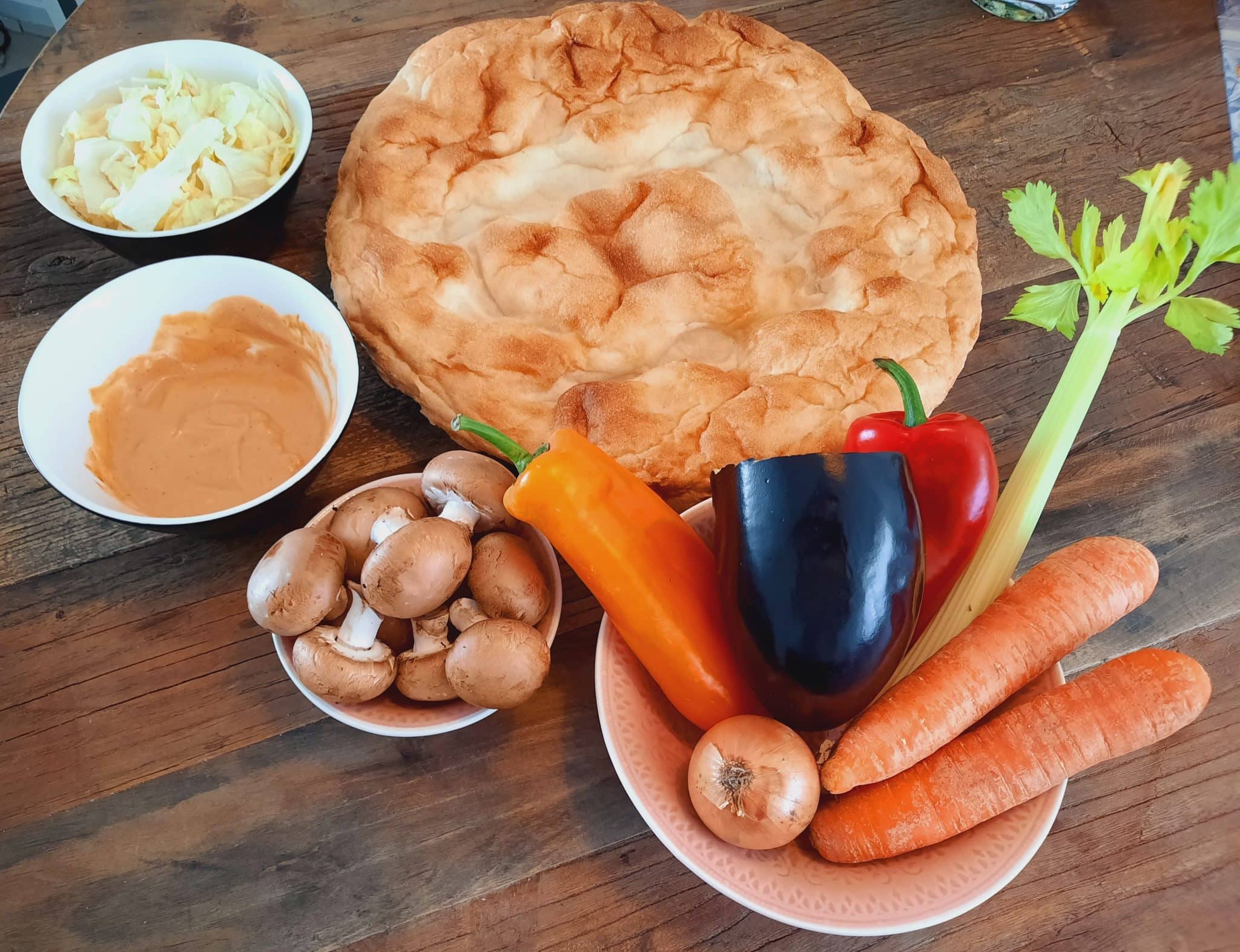 Ingredients
1 Turkish bread
2 paprika's
150 grams of mushrooms
Half an eggplant
2 carrots
1 onion
1 celery stick
Barbecue sauce (you can buy it at the store or make it according to this recipe)
150 grams of lettuce
2 teaspoons of minced meat seasoning (consist of salt, cumin, pepper, ginger, mace, nutmeg, cardamom, chilies, and marjoram)
1 teaspoon of curry
3 teaspoons of oregano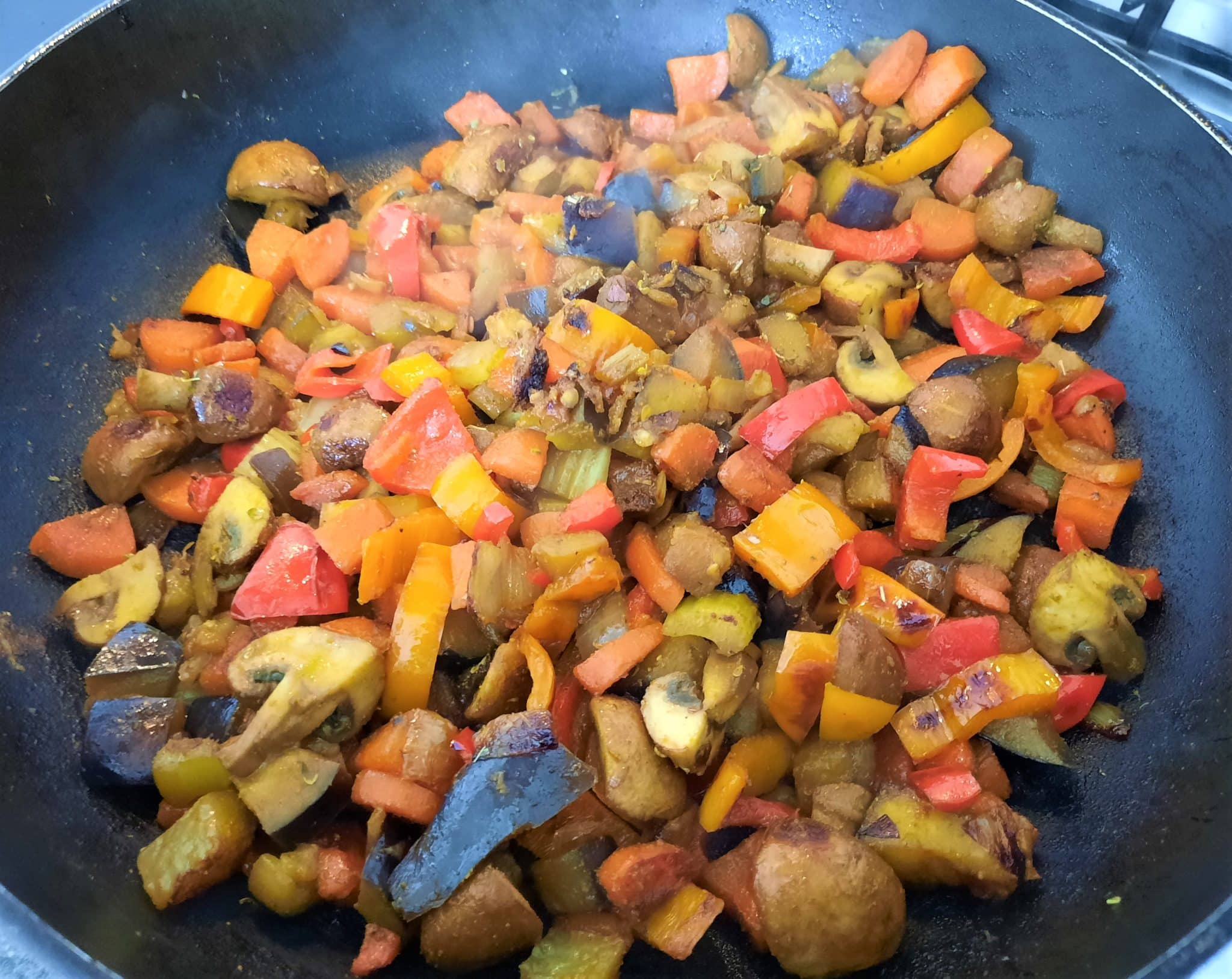 How to make it?
Preheat the oven to 200 degrees Celsius if you want to eat the Turkish bread warm (which by all means we prefer). We bought an already baked one, if yours was not baked yet follow the instructions on the package. Cut the vegetables and make the barbecue sauce (the recipe is linked in the ingredient list). Then start baking the vegetables in a pan with oil on middle-high heat. Start with the onion, carrots, and celery. Add the eggplant and mushrooms after a few minutes and add the paprika last. Bake the Turkish bread in the meantime for 3-5 minutes in the oven. Add the herbs and spices when the mixture is almost done and bake it for one more minute after adding the herbs. The mixture is done and you can cut the bread open, then add the sauce, lettuce, vegetables, and more sauce, enjoy!
Do you like this recipe? Try our pita bread with vegetable and garlic sauce recipe.