People tend to eat pitas with meat, some vegetables, and garlic sauce otherwise known as shawarma. We created a healthier, vegetarian version and we like it better than the original! Try this recipe and let us know what you think.
⏲20 minutes
🍽5 pitas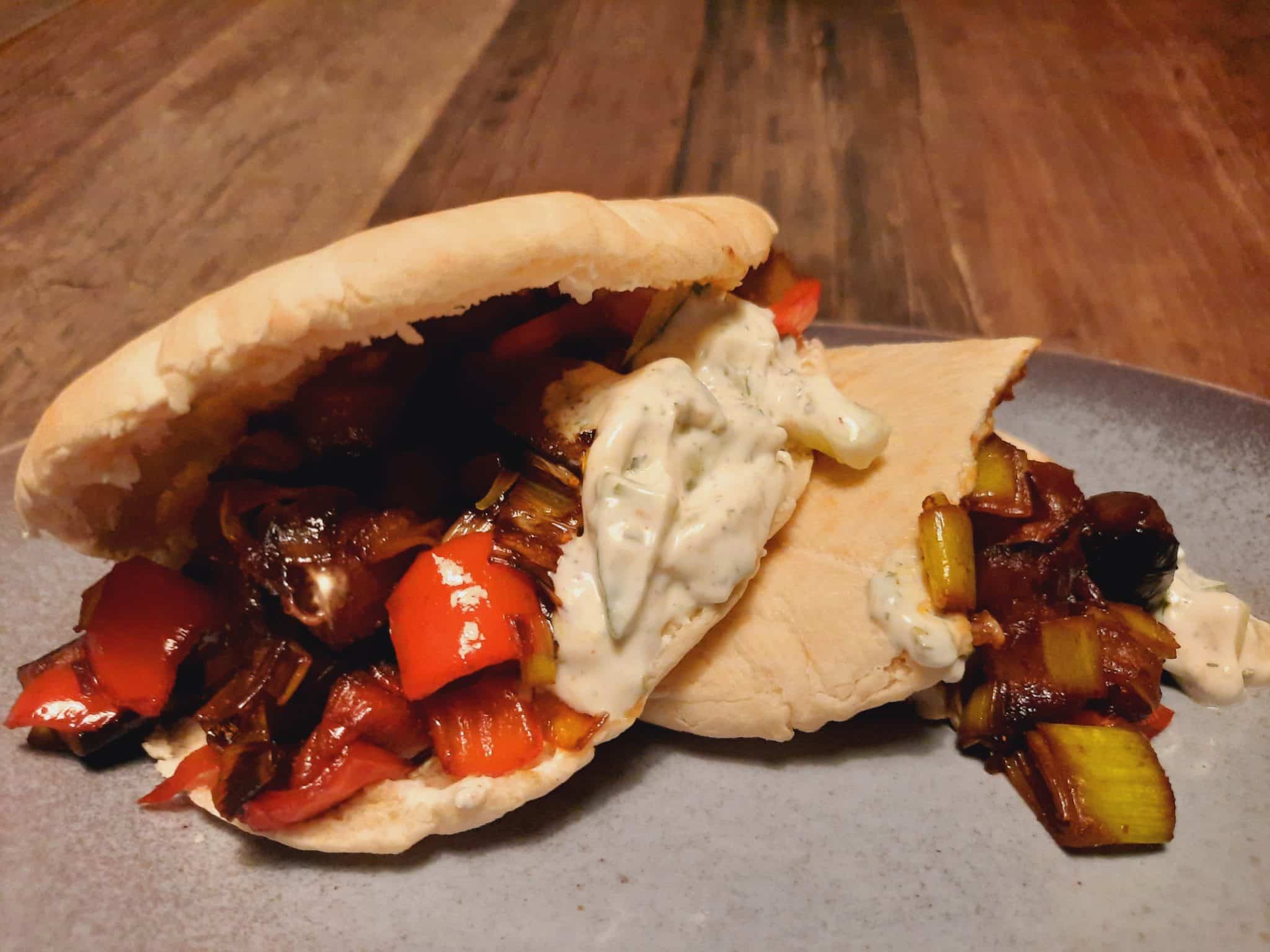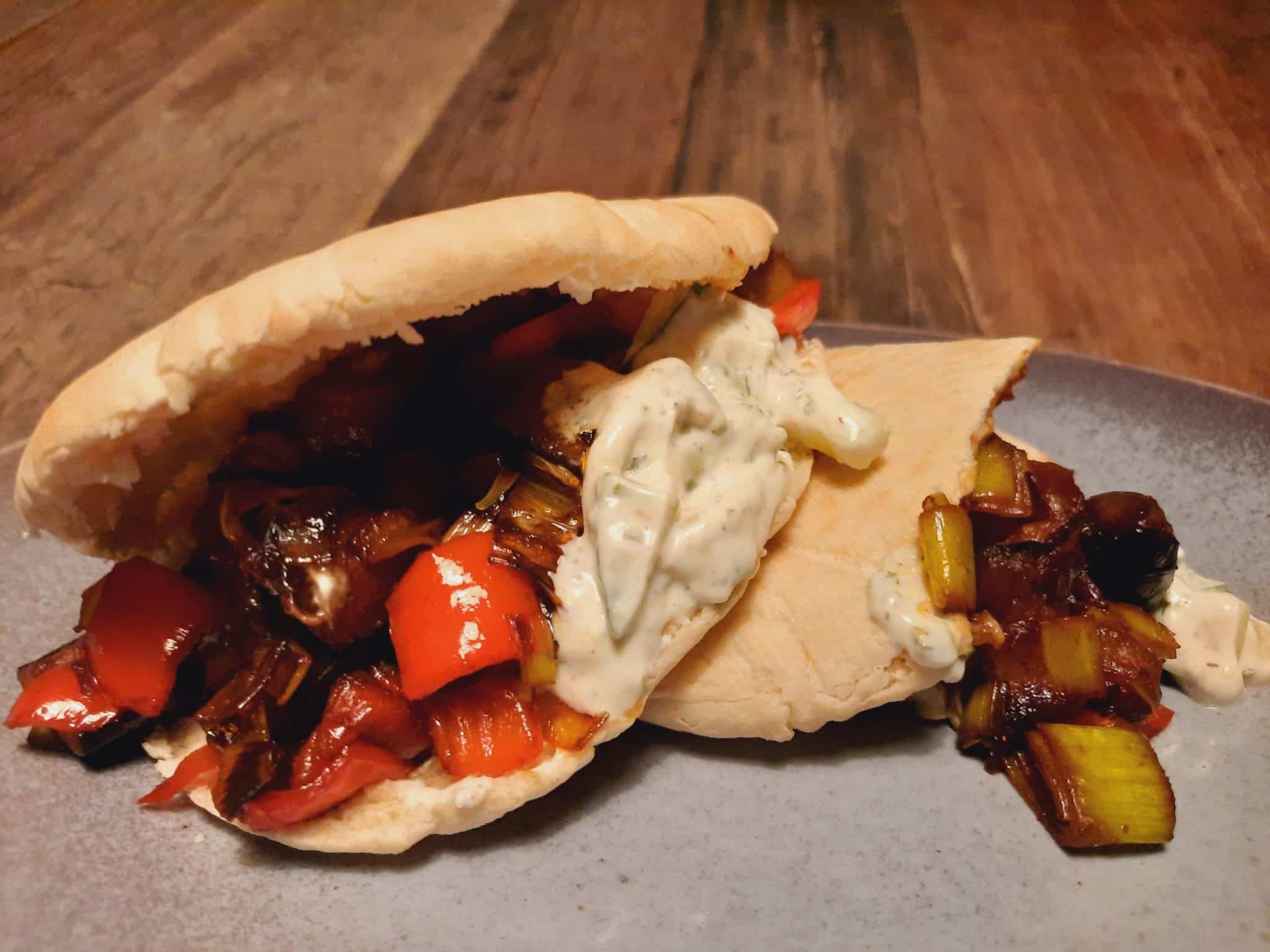 Ingredients
5 pitas
1 eggplant
Half a leek
1 red onion
1 bell pepper (also known as paprika)
40 grams of Ketjap Manis
3 full teaspoons of Ras el Hanout
Cucumber garlic sauce (check out this recipe) or you can buy a premade garlic sauce.
How to make it?
Preheat the oven at the right temperature according to the pita package (usually around 5 minutes at 180°C). Cut all the vegetables and make the sauce. You can check out this link for the recipe for the cucumber garlic sauce. Start by baking the red onion, then the eggplant and leek, and last add the bell pepper. When the oven is at the right temperature you can add the pitas and set a timer (again check the package). At the moment that the vegetables are turning brown you can add the Ras el Hanout and Ketjap Manis. Let it bake for a few more minutes and the mixture is done. Enjoy these pitas with vegetables!
Tips
– Use a good amount of sunflower oil to bake the vegetables in.
– Add some meat-spice-mix for more flavor depth (this usually contains nutmeg, cardamom, marjoram, mace, and peppers among others).