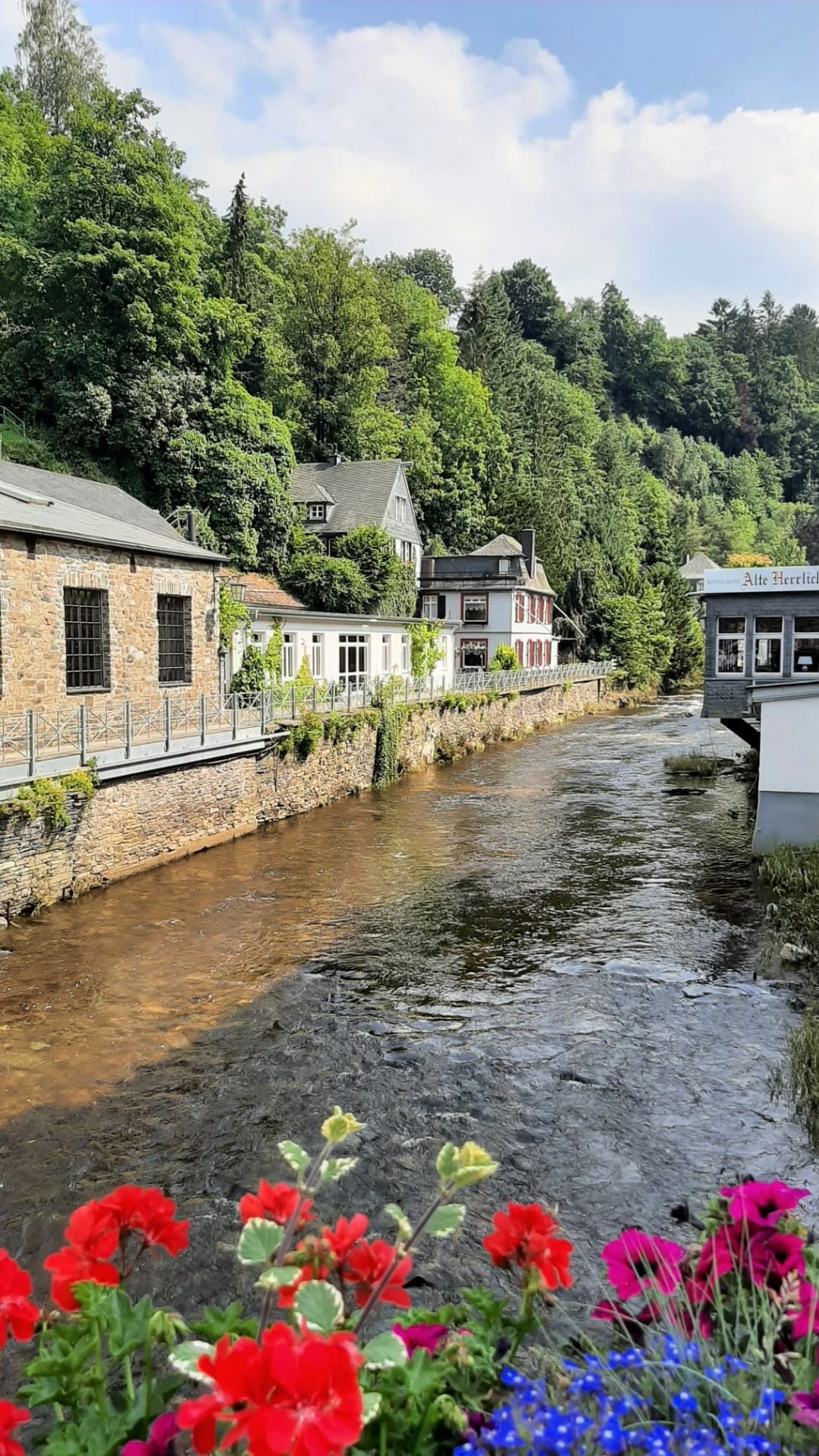 Monschau is a small place in Germany close to the border with Belgium. This cozy town gets visited by quite some tourists. In this article, we will share whether Monschau is worth visiting and some nice restaurants and activity recommendations.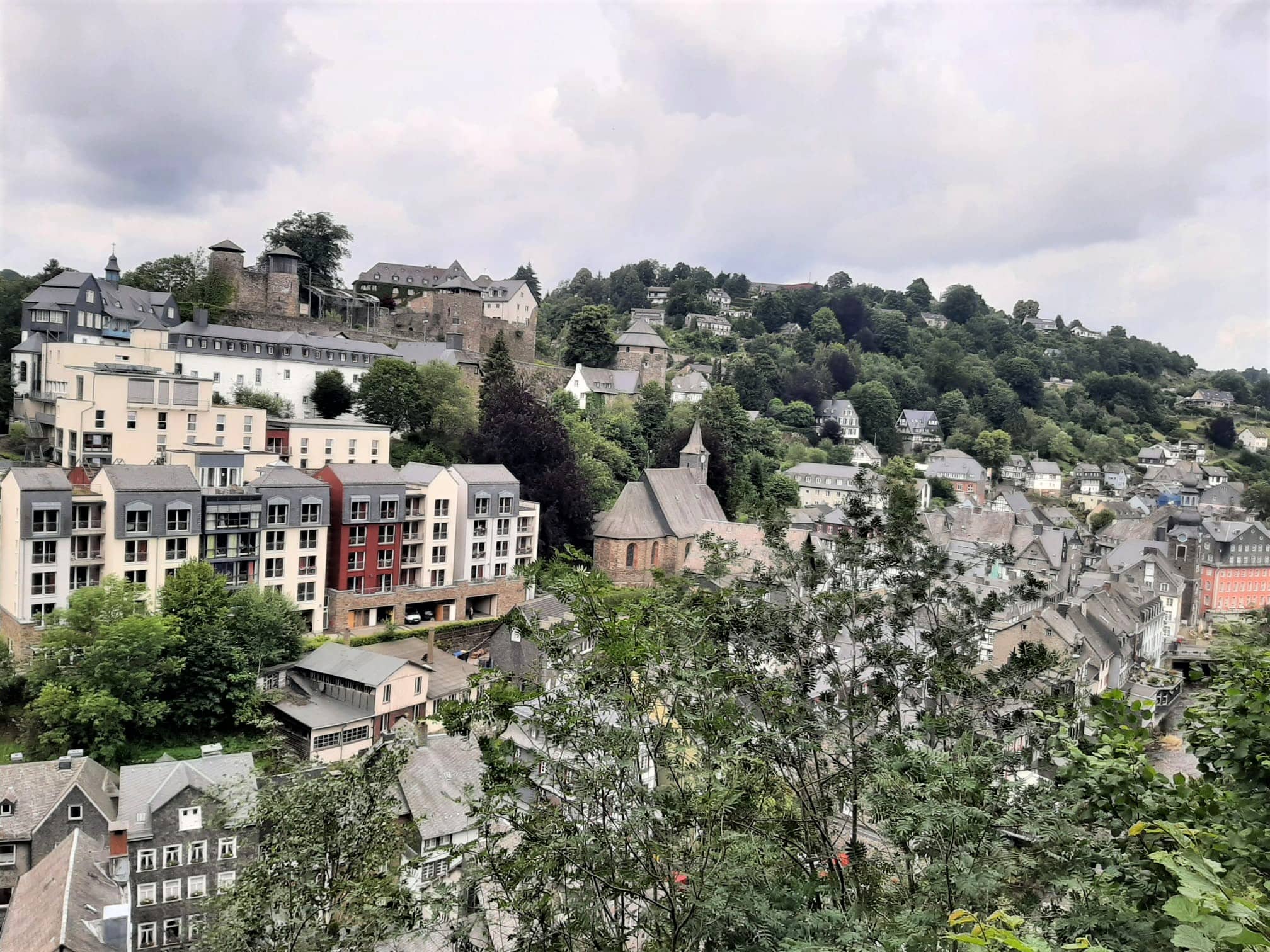 Parking and restaurants
Monschau is a small place that can easily be accessed by car. Around the center there are some parking garages. These garages are not that expensive to park in, especially when you stay for multiple days. In that case you could buy a parking card at the tourist center. We would recommend parking your car in those garages since the streets in the center are small and there are many people walking there. Monschau has many nice restaurants and terraces where you can eat or drink. Our favorite places were: Zum Haller for dinner or a drink (they don't have a terrace), café Kaulard for ice cream on the terrace. For a drink next to the water we recommend hotel Horchem & Braukeller.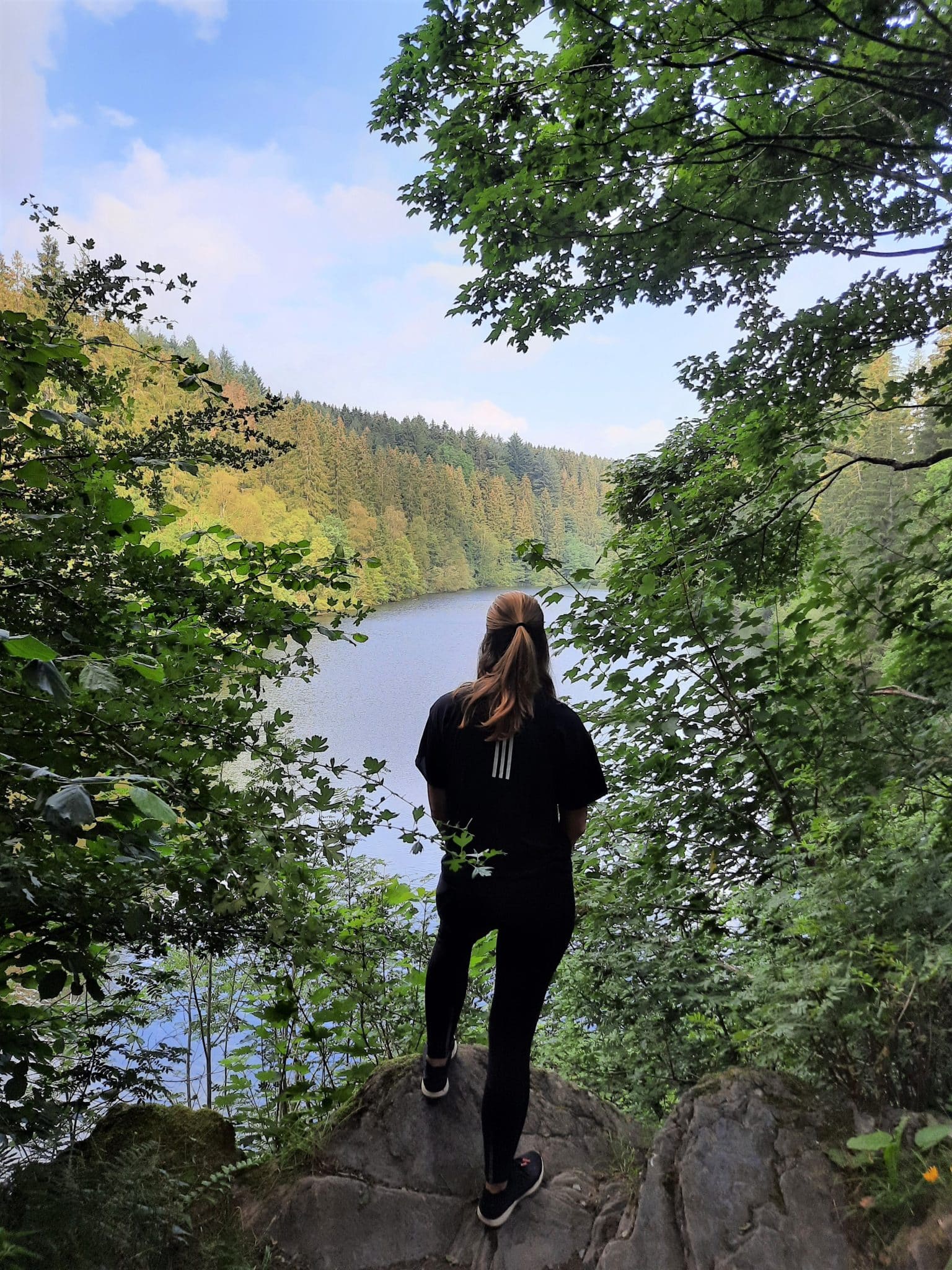 Activities
There are many things to do around Monschau, one of our favorite activities is hiking. From the parkplatz Burgau (parkplatz is parking), you take the second bridge to the Stadtpark. There you can go up to a little church and have a great view of Monschau. A small drive from Monschau you can enjoy a nice hike in nature. From parkplatz Perlenbacher you can hike through nature and follow the signs with the number of the route that you want to take. We hiked for hours and loved how quiet this area was. In spring this area is filled with daffodils, so if you're close by that time of the year we would definitely recommend checking this out!
Visit Aachen
You can also visit the city of Aachen. We drove to a parking place close to the city and took the bus into the city center, this was much cheaper than parking in the center. The Aachener Tierpark (zoo) is small but nice and the tickets are not that expensive. We did spend a few hours there and enjoyed ourselves, but we think it's better suited for younger children and families. Aachen is great for shopping and it has some nice buildings like the Aachener Dom.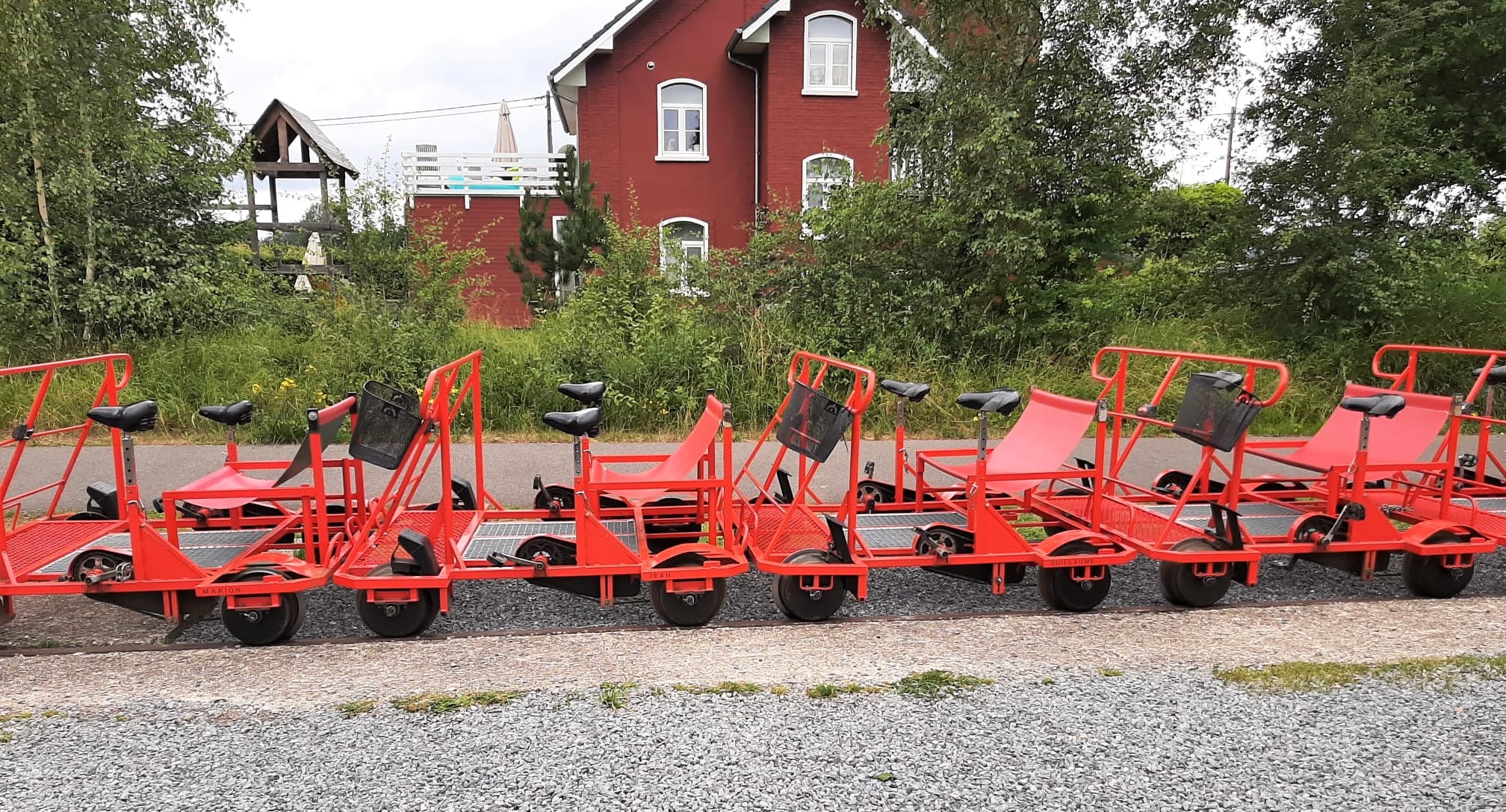 Railbike
Another fun activity that we had not seen before was the rail bikes (Hohes Venn Railbike). This was just across the border in Belgium. You can make reservations on one of these bikes, every two hours a new group starts. You will go in a long line up the hill, which can be annoying sometimes when people don't use their brakes or if they're much slower. The activity is fun and not that hard, the trail's approximately 7 kilometers long. At the end of the trail, there will be a break and the bikes will be turned. The way down is the most fun part and in the first part you don't have to do much work since you're going downhill.
These were our recommendations for Monschau, Germany. Have lots of fun there!