During Easter, we went on a small getaway with the family. We went to the bungalow park Marveld in Groenlo, the Netherlands. Today we will share what we thought of the park and the bungalow that we rented.
How was the park?
The bungalow park is quite big, around 3500-4000 visitors can stay there. There are multiple restaurants, a big pool, and many more facilities like bowling, bike rental, table tennis, and many more. During the weekend that we stayed, they also had some food trucks and a carousel in the park. For kids, there are many playgrounds that vary in size. The biggest one is right next to the reception of the park. The waterpark/subtropical pool is a lot of fun and if you rent a house in the park the entrance is free. You can use all the different slides (there were 7 of them when we were there) and visit the pool as often and long as you want. The bungalow park also has an activity calendar, with activities like sports, crafts, and disco swimming. If you have kids I would definitely recommend checking this calendar out. It's not even necessary to leave the park if you don't want to, however, there are many more things to do. Check out our previous posts on activities and the Express Train.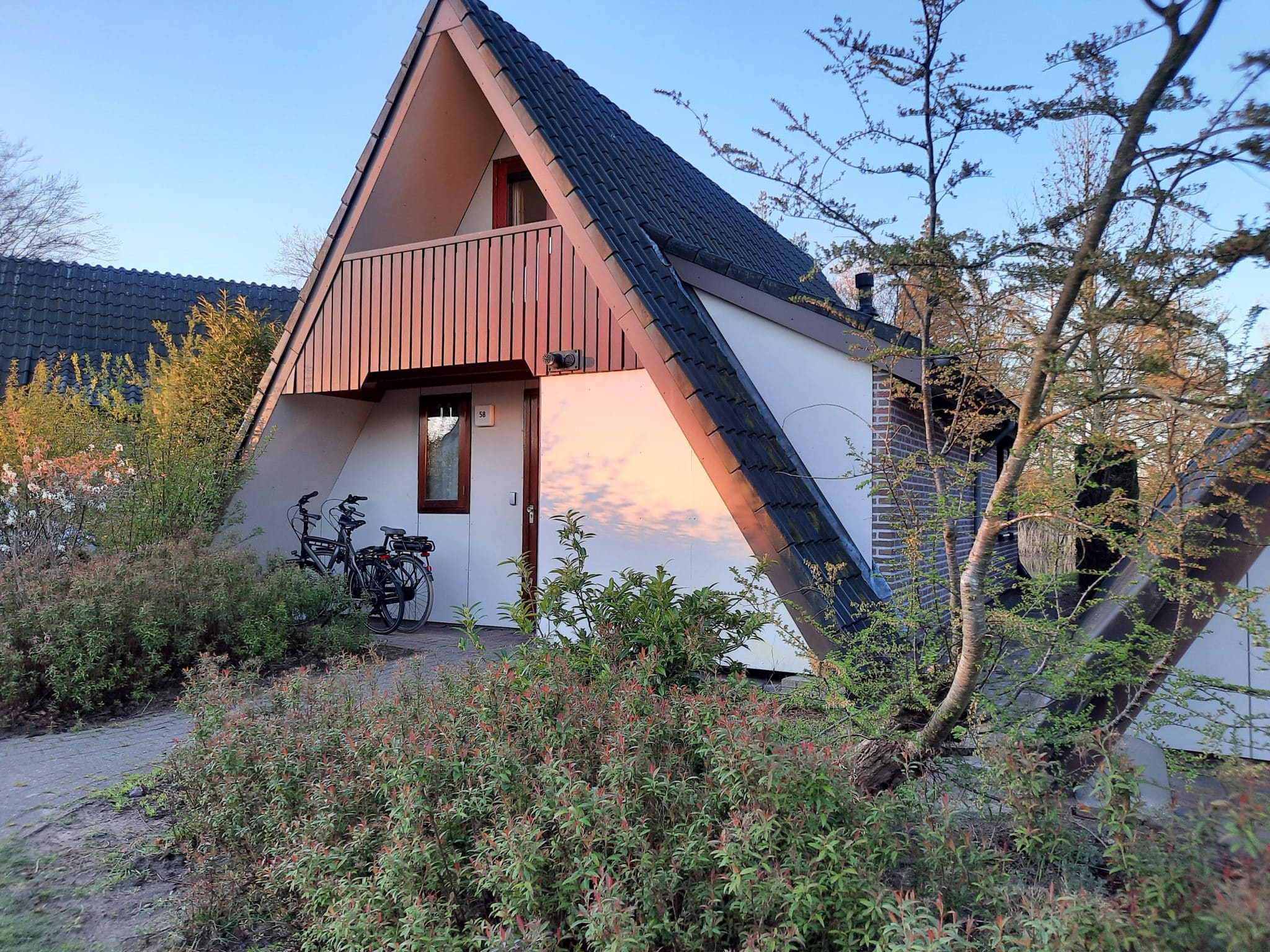 What did we think of the small house we stayed in?
We rented a small house for 6 people, the type number is A75. There are many more houses that you can rent, smaller and bigger ones. Some are a lot more luxurious with a sauna and even a spacious whirlpool tub for example. The house that we rented was fine, there were some things that we missed or that didn't work well. However, we had a great time, the house was clean and spacious enough. One thing we did not like about the design of the house is that the walls are skewed from the ground up, which makes the space, especially on the top floor, rather small. We had a house right next to the lake and the terrace had some privacy. A lot of visitors came to the lake to catch some fish.