In our experience vegan pancakes are often a bit of a bummer, they tend to be either dry, rubbery, or straight up tasteless. We have tried many and often missed the effect of the egg in the pancake mixture. And so we decided to create our own vegan pancake recipe where we replaced the egg yolk with plant-based substitutes. We put a lot of effort into creating this recipe as it had to be good but not hard; we wanted it to be something you can make without breaking a sweat. And in our opinion, these pancakes taste as good as our non-vegan pancake recipe.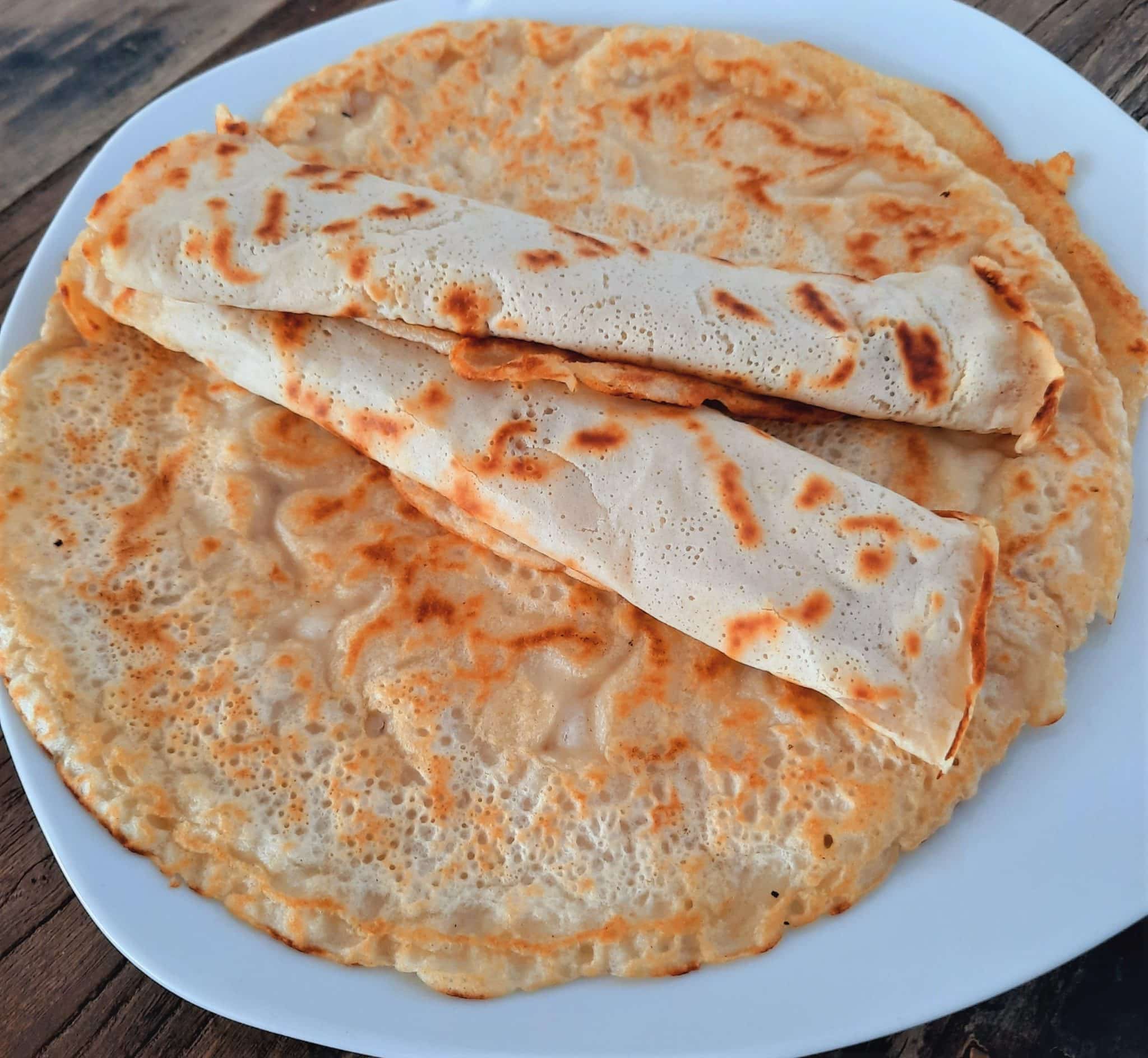 🍽 about 6 pancakes
⏲10-20 minutes
Ingredients
200 grams of self-raising flour
150 grams of oat milk
15 grams of coconut oil
174 grams of water (24 grams of water to mix with the cornstarch)
3 grams of cornstarch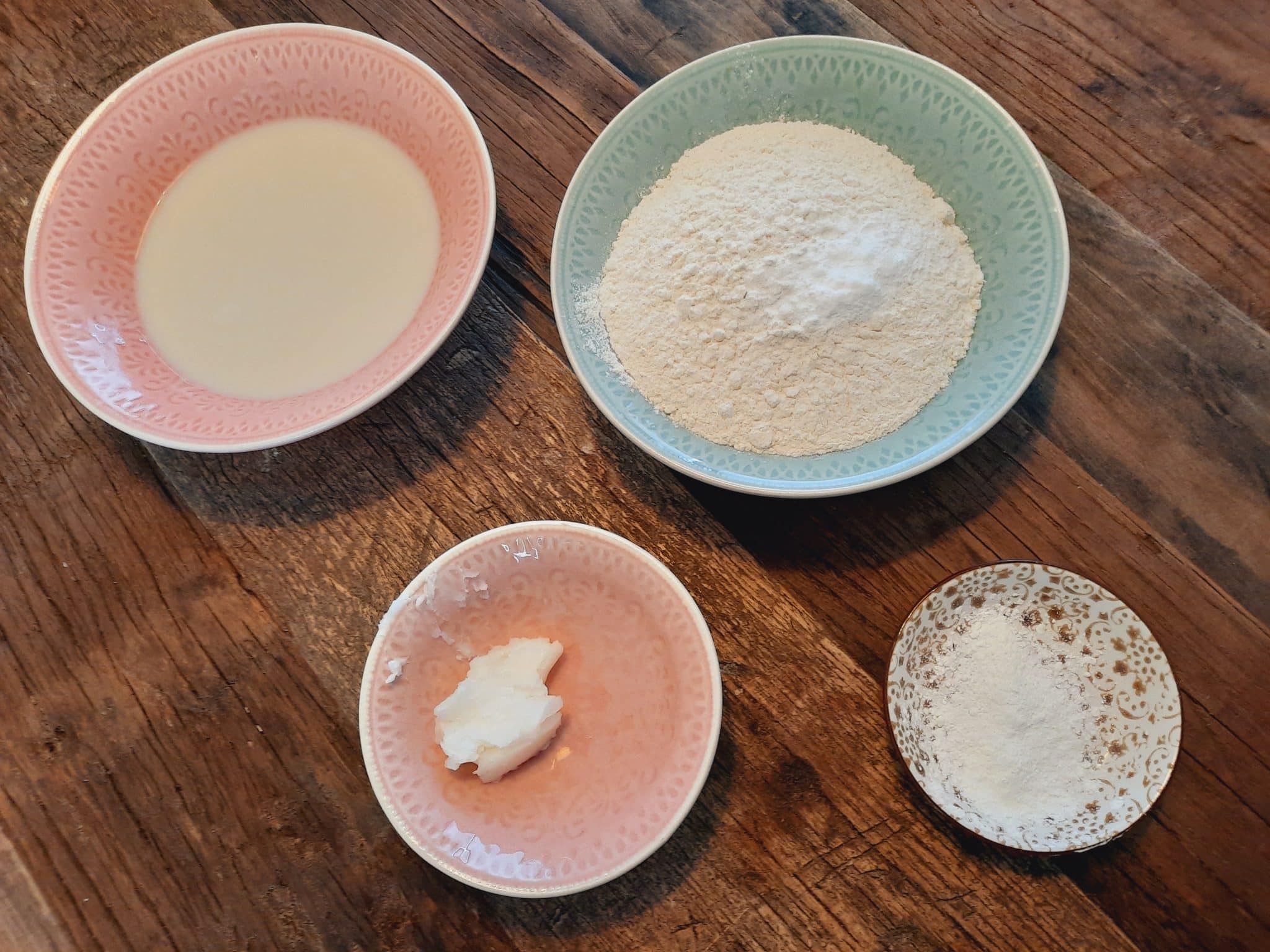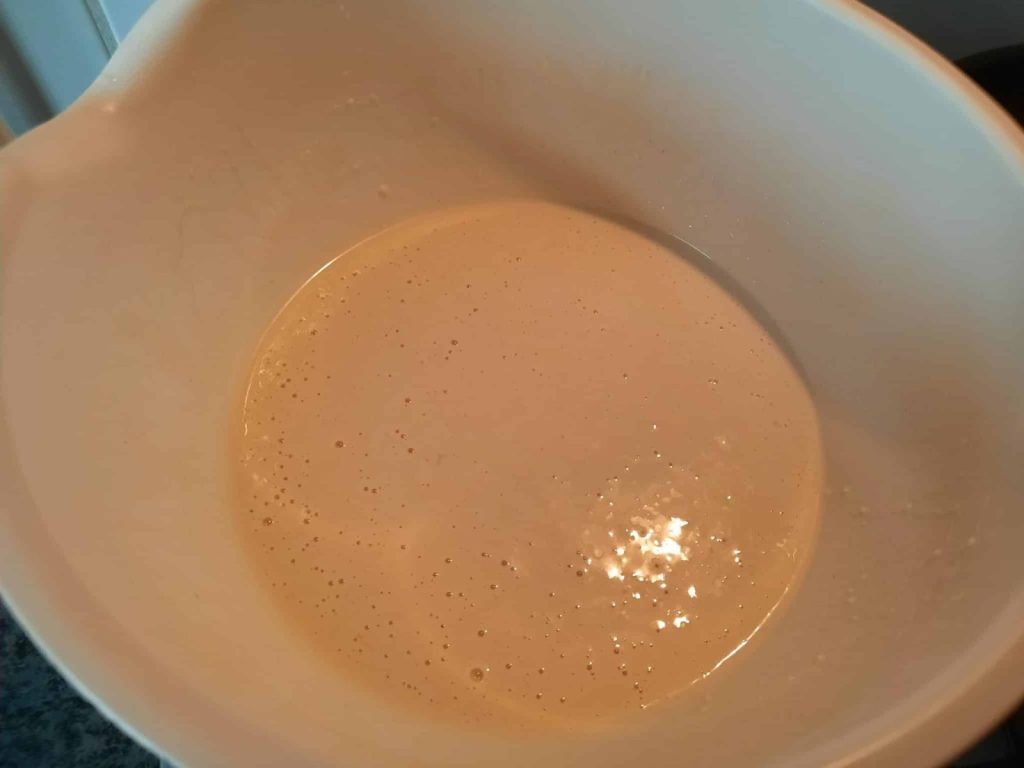 How to make it?
Weight the ingredients and start melting the coconut oil in a pan or in the microwave. Mix the 24 grams of water and cornstarch together before adding it to the melted coconut oil. When it's mixed you can add the flour, oat milk, and the rest of the water and mix it until it's a smooth mixture. If you have the time we would recommend you wait and let the mix set for about 15 to 30 minutes. Put 1 or 2 baking pans on the stove and turn it to middle heat. Or if you're fire control is good and you have the right pan for it, a pan with an extremely low edge that's literally called a pancake baking pan, you can turn it to high heat. Then add some margarine to bake the pancakes in and add a scoop of the mixture. If you think the mixture is too thick you can add some more water. Bake the pancake for a few minutes on each side until it's turning a little brown. Enjoy
These pancakes are already pretty tasty without anything on top. However, pancakes are best when they are served with some toppings like fruit, cheese, or maple syrup.
Tip:
If your mix won't become one smooth mix, it's probably because the coconut oil was too hot when you added the cornstarch, or because it sat too long before getting mixed.