Gado Gado is a delightful Indonesian dish that celebrates a vibrant mix of cooked and raw vegetables, combined with eggs and satay sauce. This vegetarian recipe is not only delicious but also incredibly healthy, as it's bursting with a variety of colorful vegetables.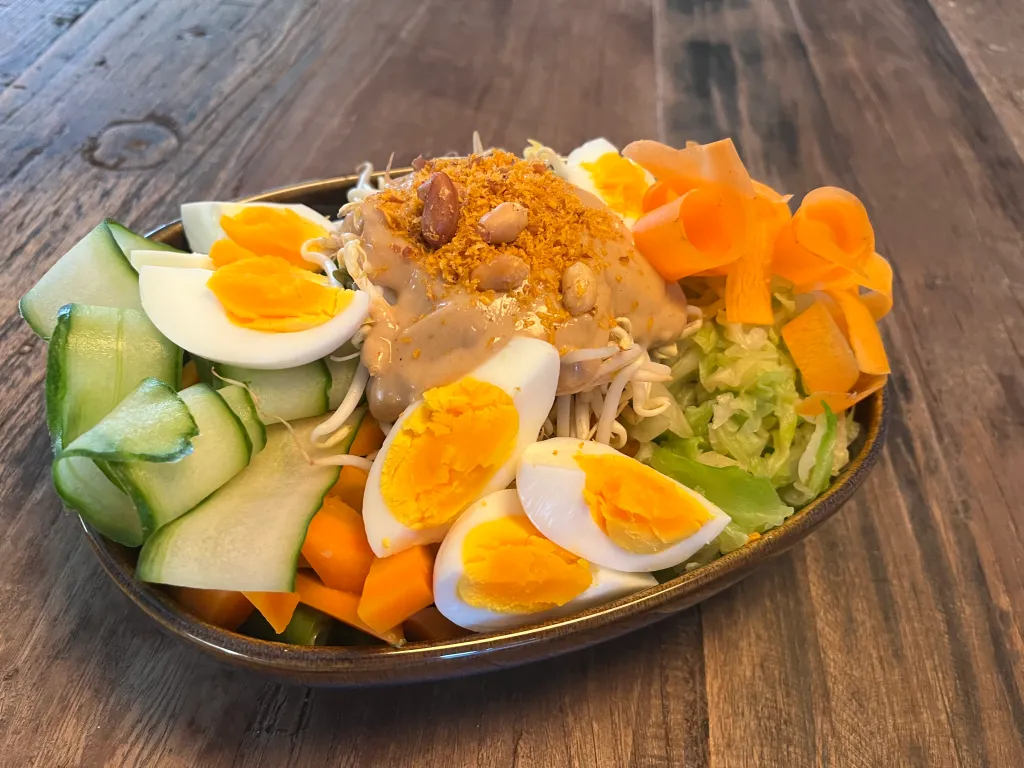 ⏲Prep time: 15-20 minutes
🍽Servings: 4 portions
Ingredients
400 grams of pointed cabbage
200 grams of bean sprouts
400 grams of green beans
1 carrot (approximately 250 grams)
4 eggs
Satay sauce (you can either purchase ready-made or prepare your own using this recipe)
Half a cucumber
Toppings of your choice, such as Seroendeng and fried onions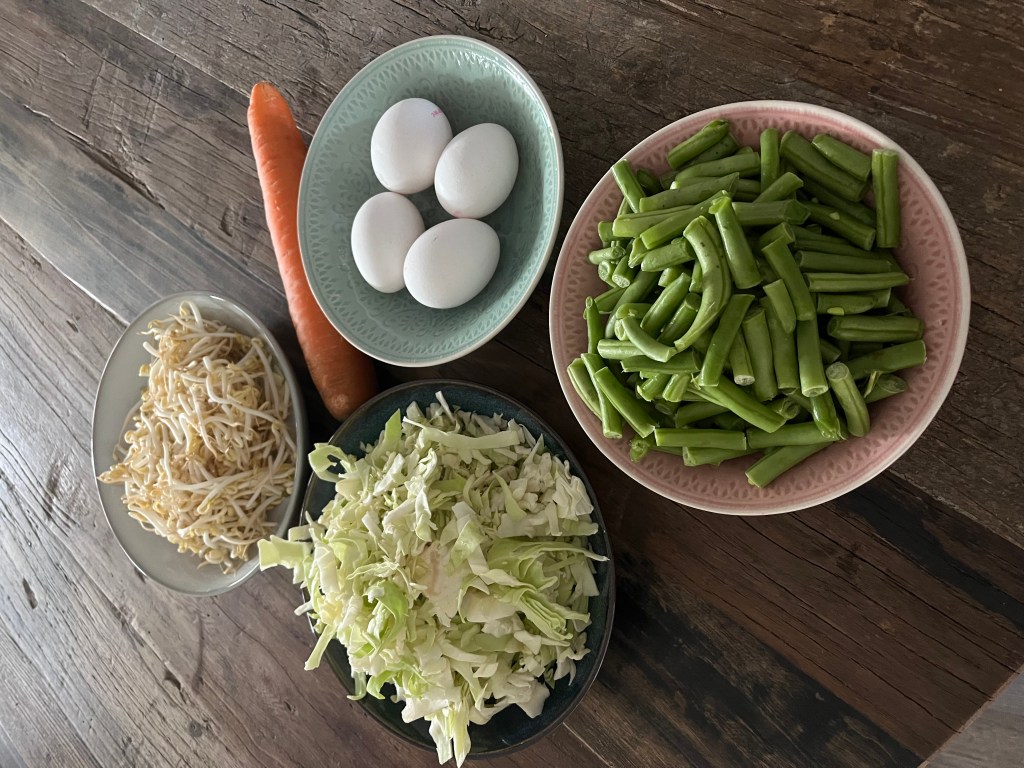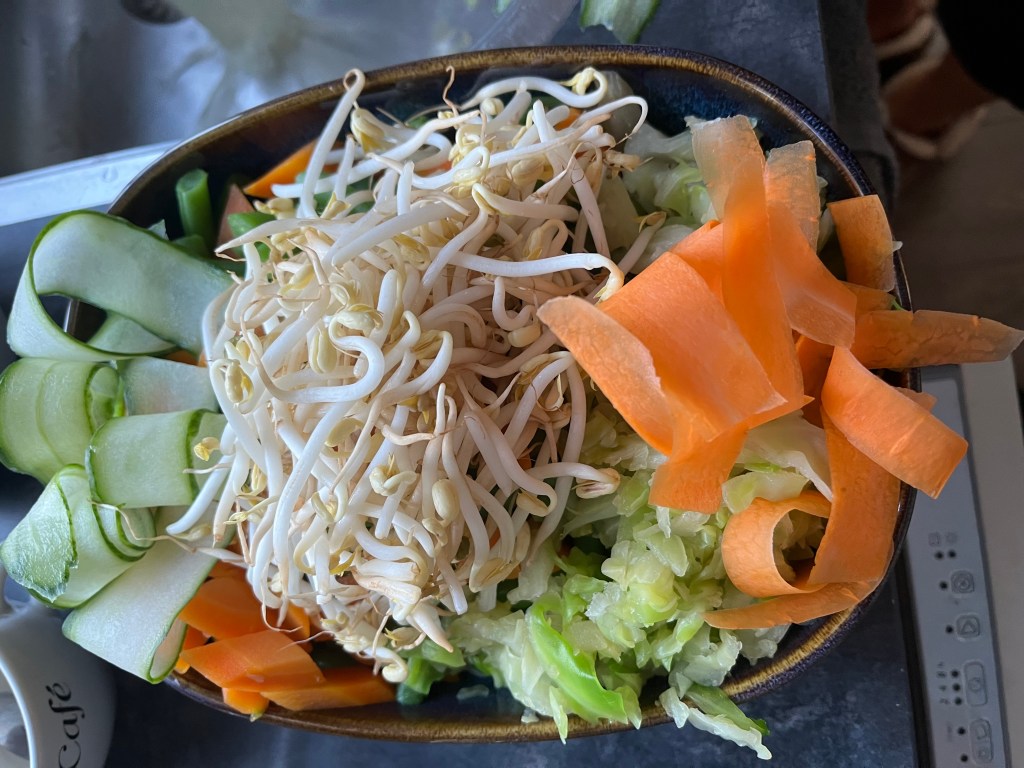 How to make it?
Begin by preparing the vegetables. Place two cooking pots on the stove and add water to both. One pot is for boiling the eggs, and the other is for blanching the vegetables.
Boil the eggs for approximately 8 minutes in one pot. Once done, immediately transfer the eggs to cold water to stop the cooking process.
While the eggs are boiling, add a generous amount of salt to the other pot and bring it to a boil. Blanch the green beans for about 5 minutes. Then, transfer the blanched green beans to a bowl of cold water. The pointed cabbage and carrot should be blanched for about 3 minutes each. If your pot is too small, blanch the cabbage first and then the carrot. Transfer both to cold water after blanching.
The cucumber and bean sprouts can be added to the dish raw.
If you haven't already prepared your satay sauce, now is the time to do so. Follow the provided recipe link to create your own delicious satay sauce.
In a large bowl or container, combine the blanched and raw vegetables, boiled eggs, and satay sauce.
Serve your Gado Gado with rice or noodles for a full meal. For added flavor and texture, consider topping it with fried onions, peanuts, or Seroendeng.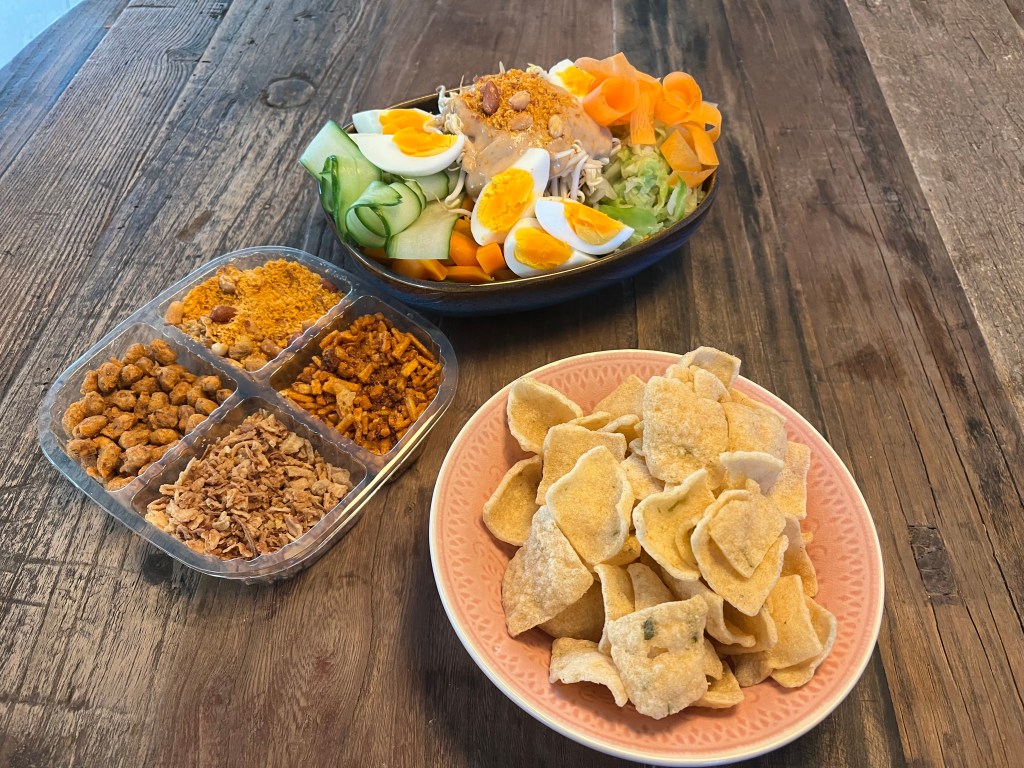 Tip:
– Serve this dish with rice or noodles.
– We like to serve gado gado with fried onions, peanuts, or seroendeng.
Enjoy your homemade Gado Gado, a delightful fusion of flavors and textures that's both satisfying and healthy!