Croutons can be added to soup or a salad. You can buy them at the store, but homemade always tastes better, and it's cheaper. These croutons taste delicious, and you can vary in how you make them. Here's the recipe!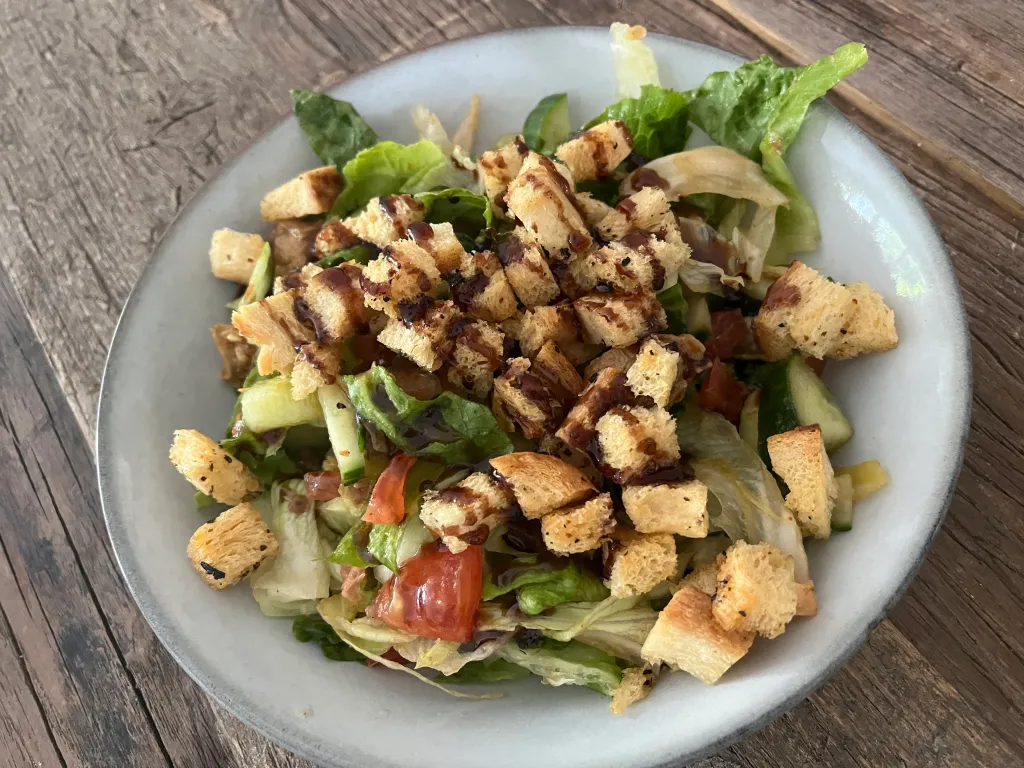 ⏲3-5 minutes
⏳15-20 minutes
🍽One container full of croutons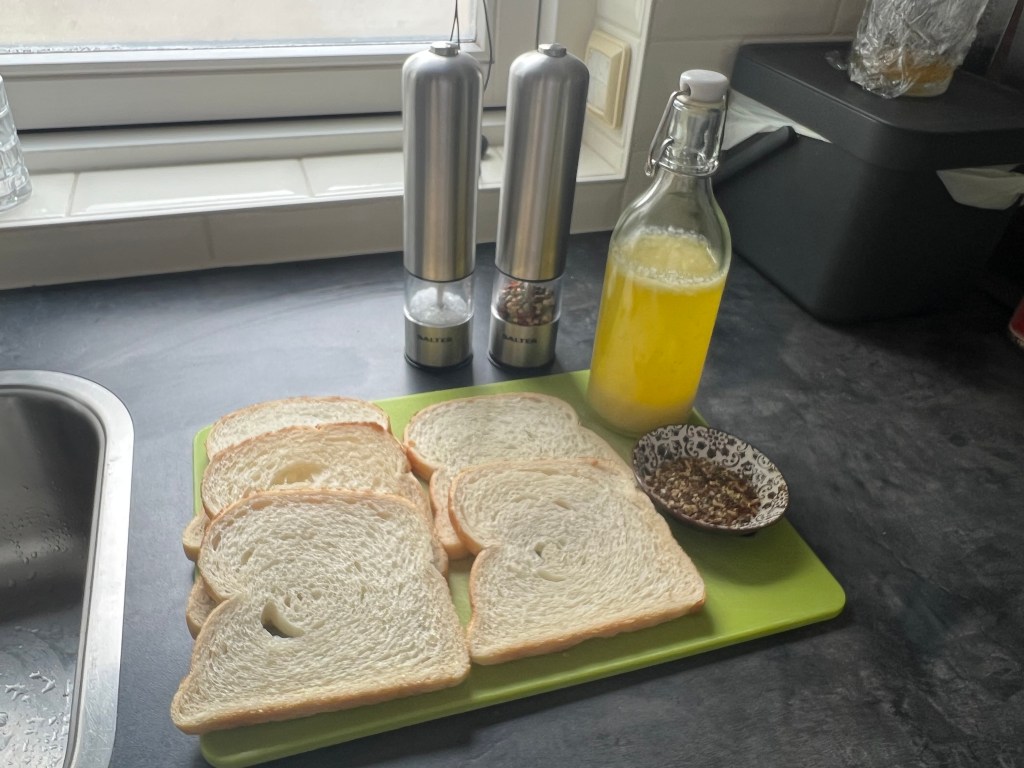 Ingredients
5 slices of white bread (preferably older bread). You can also use other types of bread, or even a mix of white and brown bread can be used.
Garlic oil, preferably the blended type with actual garlic in it (we explain how to make this oil in this article, it's really easy).
Bruschetta herbs according to taste.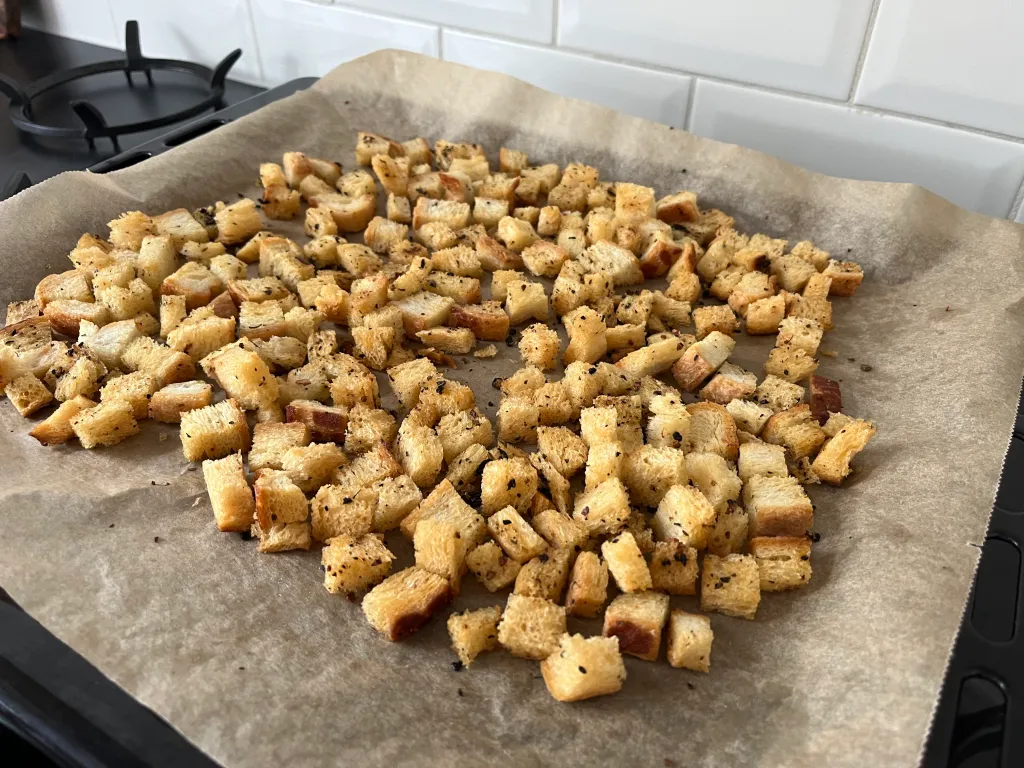 How to make it?
Start by preheating the oven to 180 degrees Celsius. Then cut the bread into little squares, depending on how big you want the croutons to be. Put the bread pieces on a baking tray or in a bowl or an oven dish. Add a good amount of garlic oil and the bruschetta herbs to the bread pieces. Mix it well and then spread it out onto the baking paper or in the oven dish. Finally, bake them for 15 to 20 minutes. We recommend stirring the croutons every 5 minutes while baking them. This will make sure you'll bake them evenly.
You can store these croutons for at least a week. They'll start tasting old afterwards.