Customizing a serving tray (Also known as a Borrelplank or a Charcuterie) can be a challenge. You want it to look nice but not too neat. We will share some tips for what products you can buy and how you can arrange these products onto the serving tray.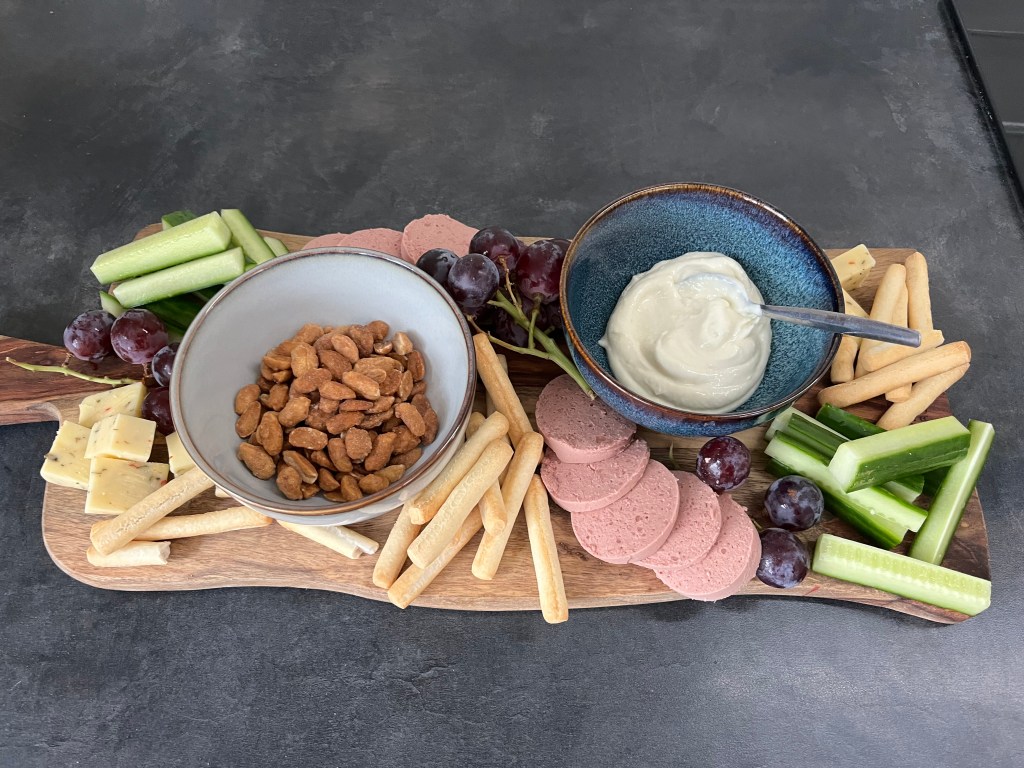 What kind of products should you buy?
We recommend buying a couple of different products so you can have enough variation on the plate or tray. A serving tray is known for having a variety of products. You should try to choose products that have different taste profiles but can be matched. For example, you could place cheese and cranberry on the same plate. They are different in taste, but they complement each other. Also, keep in mind who will eat from your serving tray. If you know their preference, you can choose the products with them in mind.

You could pick one of each of these categories:
– Meat or fish (you don't need to use meat, you could also make your serving tray vegetarian)
– Fruit
– Nuts
– Cheese
– Vegetable
– Toast or bread
– A spread or sauce to combine it with.
Of course, you don't need to have every category on a single serving tray every time, and you can even make one focused on something specific. You'll often find a lot of meat in a charcuterie, for example.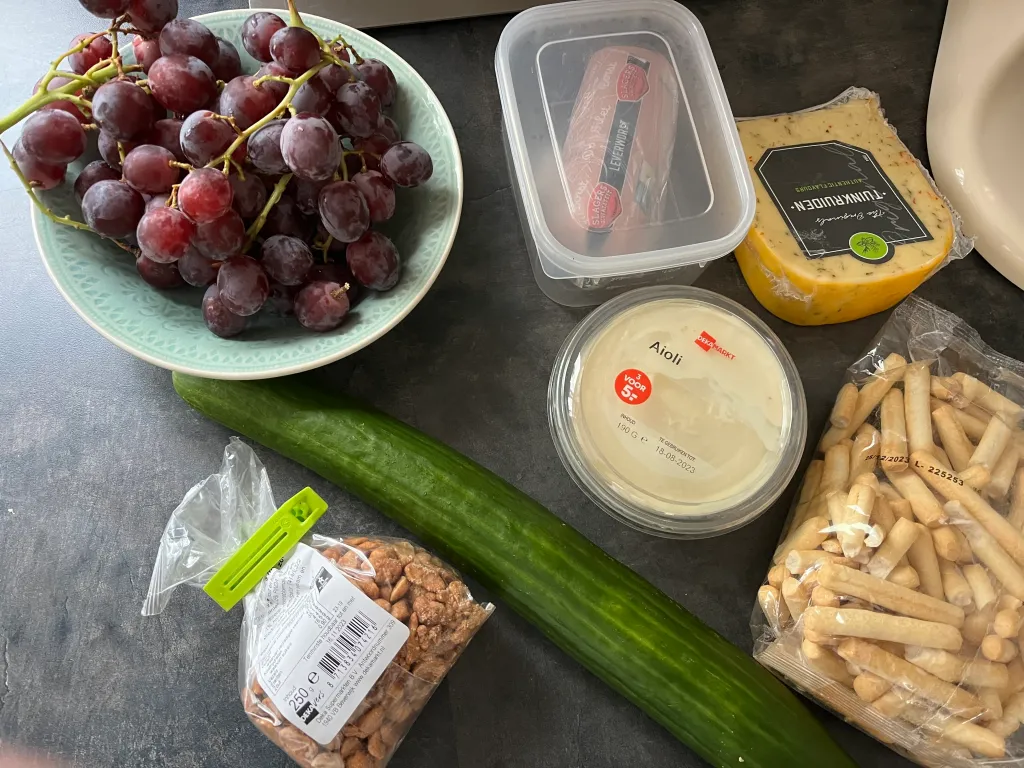 How to arrange the products on the serving tray?
Some products are more suited to being served in bowls. First, check which products you want to serve in bowls. We recommend not choosing too many products for this. If you have a small serving tray, try to keep it to one or two bowls. It brings some height difference into your serving tray, but you don't want to overdo it. We always start by placing the bowls on the serving tray. Next, you can arrange the other products around this bowl and try to make small groups of the same products. For example, four slices of meat on one side and the other four slices on the other side. This brings the color of this meat on both sides, and it looks better. If you have products that almost look the same (color), try not to place them next to each other. We often use nuts or toast to fill in the blank spots at the end.
This is how you can go about customizing your serving tray.