This cheese mustard salad is an ideal salad to serve at a party or a barbecue. This recipe can be served cold. It's a quick and easy recipe to make. We served this recipe at a party with our neighbors and they loved it! Plus it's a vegetarian recipe, which makes it suitable for most parties. Especially if you want to serve something different at your barbecue.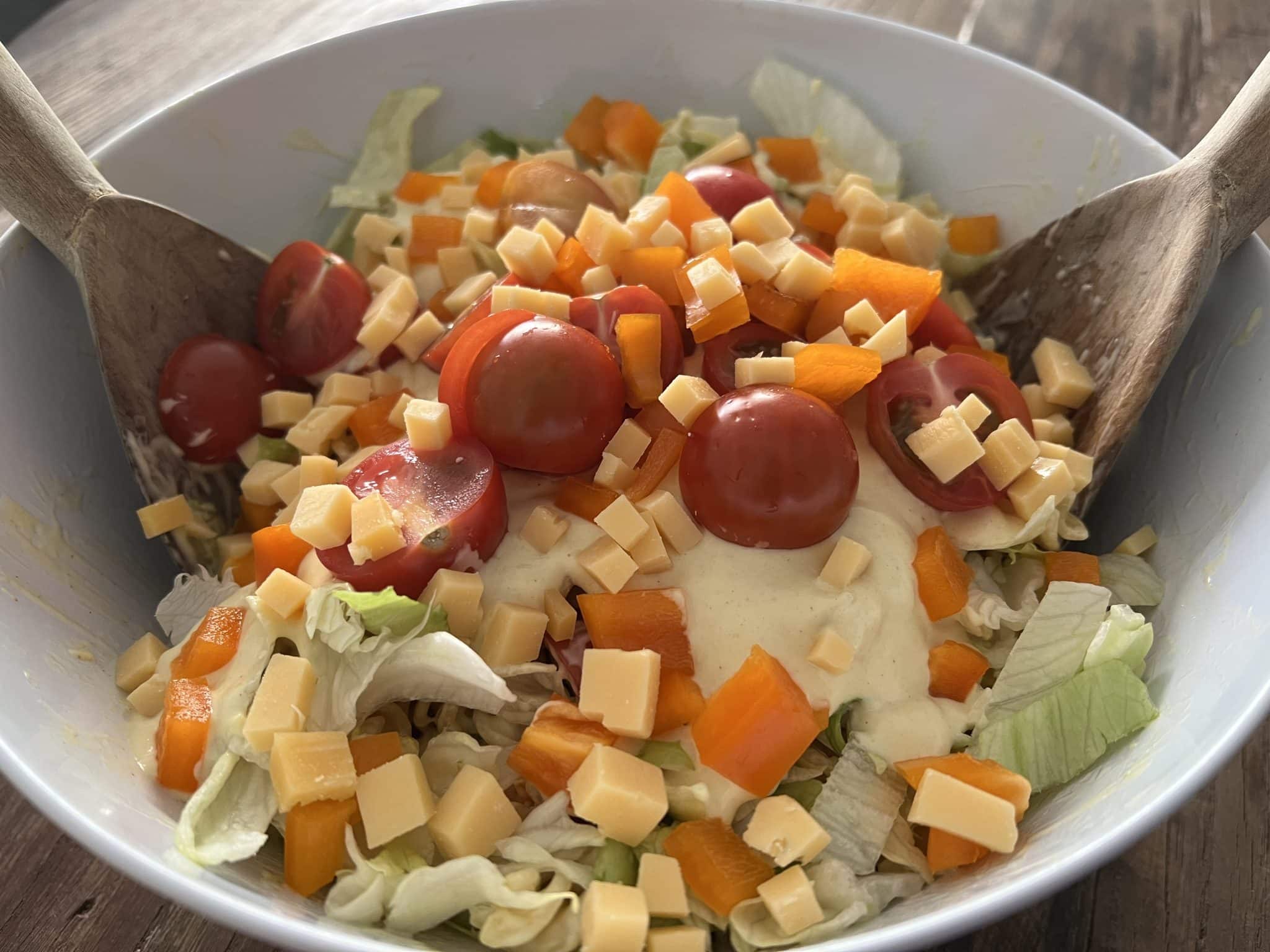 ⏲5-10 minutes
🍽 4-6 portions
Ingredients
300 grams fusilli
250 grams of cherry tomatoes
70 grams of mature cheese
100 grams of lettuce
1 paprika
Sauce made of 4 tablespoons of Greek yogurt, 4 tablespoons of mayonnaise, 5 teaspoons of mustard, and 4 teaspoons of honey.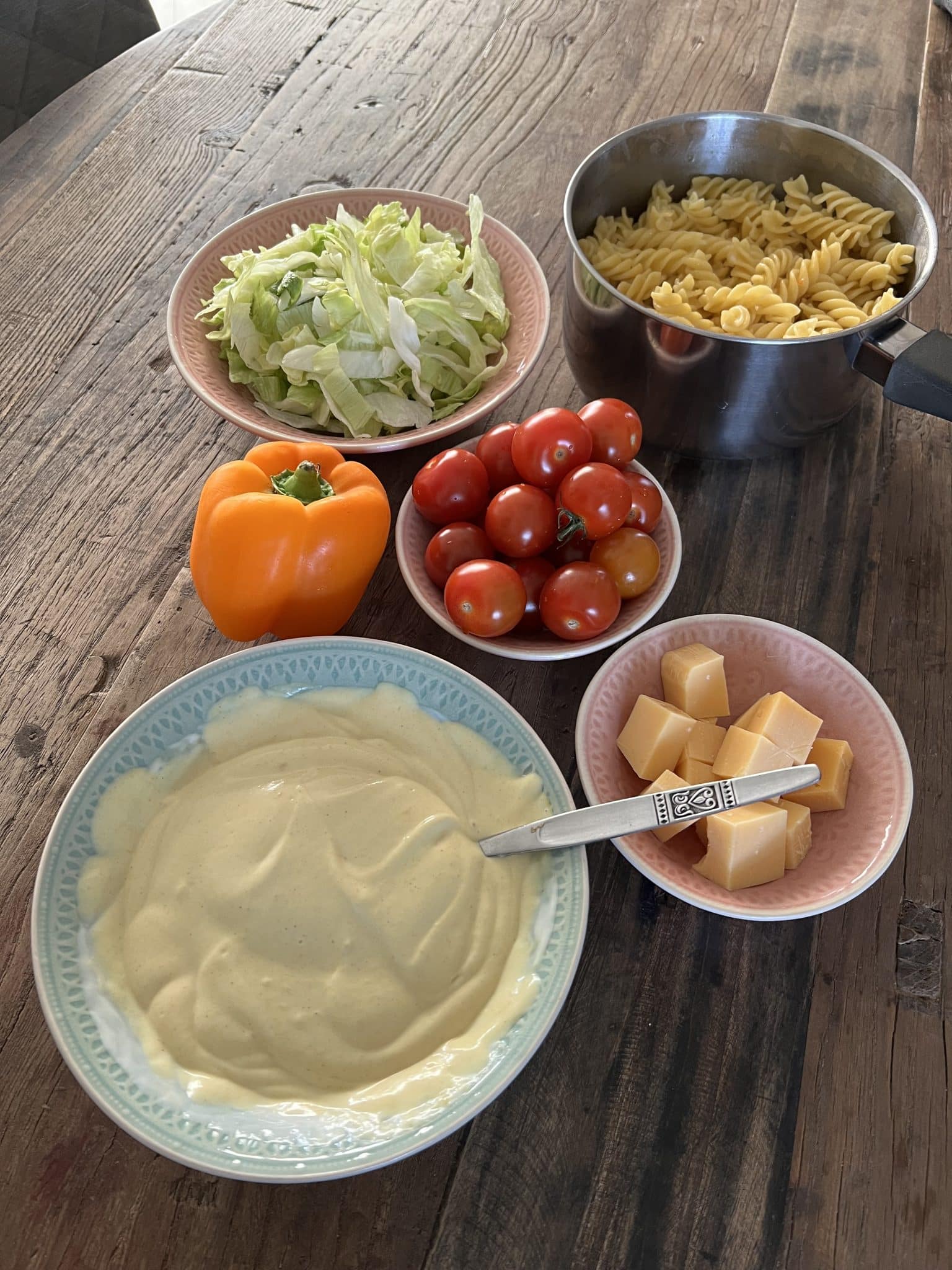 How to make it?
Cook the pasta according to the package with a cube of stock in the water (usually around 11 minutes). Cut the lettuce if you did not buy precut lettuce. Half the cherry tomatoes cut the cheese into small cubes, and the paprika into small pieces. Add all the ingredients of the sauce to a bowl and mix. Finally, you can add all the ingredients to a bowl and mix them with the sauce. We recommend serving the salad immediately of the day after making it to keep the ingredients as fresh as possible.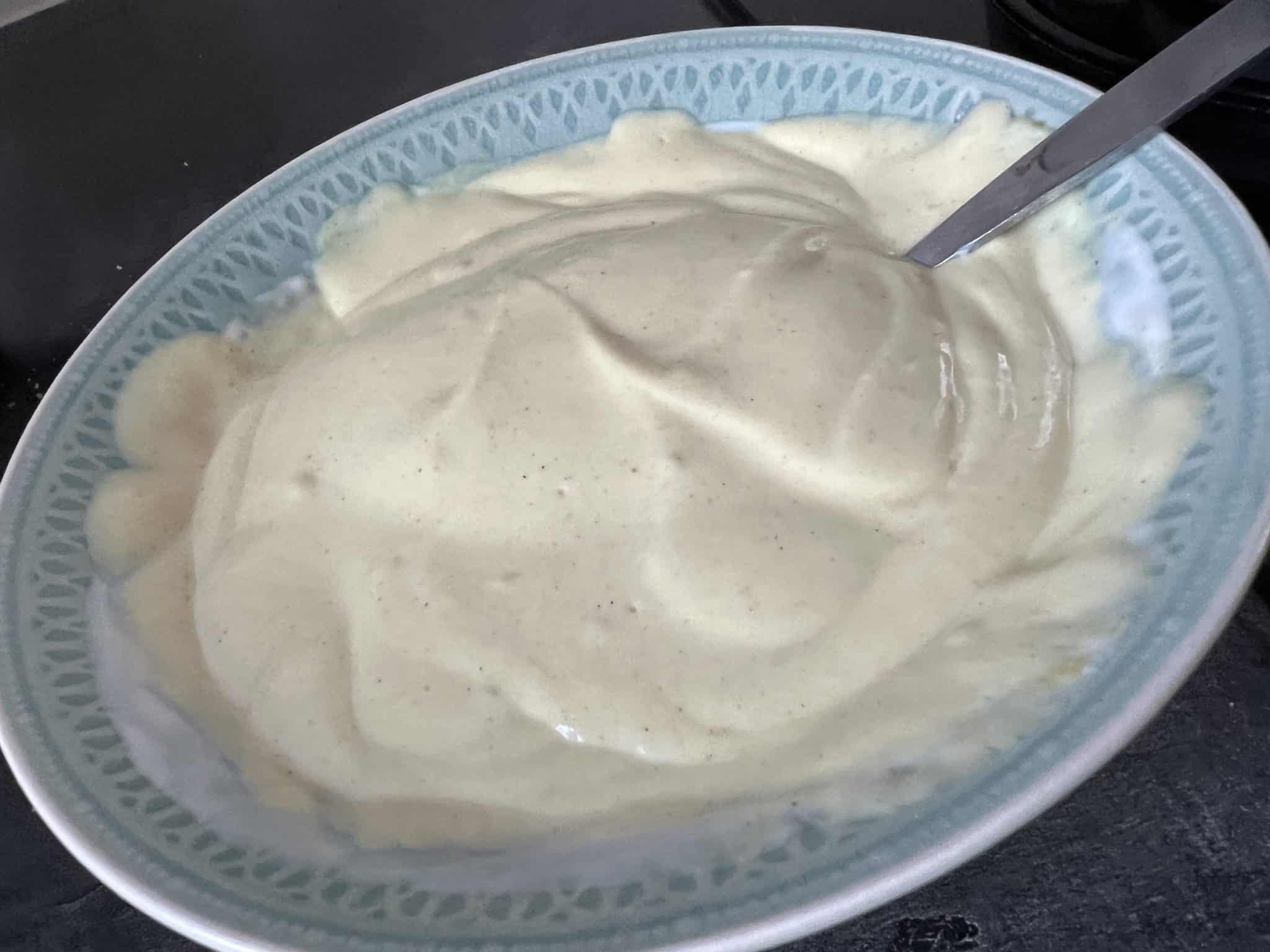 Looking for more salad recipes? Try this bulghur salad recipe.