Siracusa is a town on the island of Sicily. It's a beautiful town with lots of white buildings and ideal for a day trip since it is not that big. We went there for a day trip from Catania, where we stayed. We will share our ultimate guide for a day trip to Siracusa.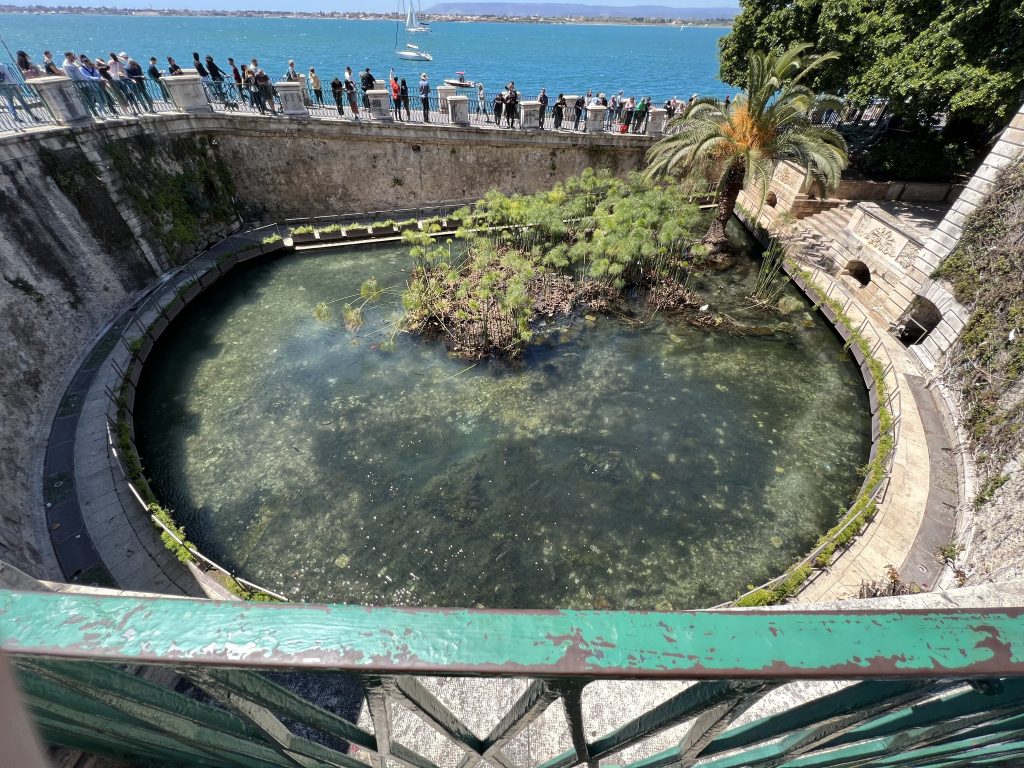 From Catania, it's only 1 hour and 15 minutes by train to Siracusa. The one-way train ticket cost is 7,60 per person, and it's a direct train. You can buy tickets at the ticket machine and then validate them at another machine. Of course, it's also possible to go there by car or boat, but as you know if you've been reading our previous articles. This time we got there by train.
We started with coffee and sandwiches at Bar Pasticceria Midolo. They had a nice little terrace, and it was all very delicious. Another plus was that this was halfway to the island named Ortyga. There were many places we wanted to visit.
When we entered Ortyga through the bridge, we ran into a market with tourist trinkets and good food. Right next to the market was an old ruin.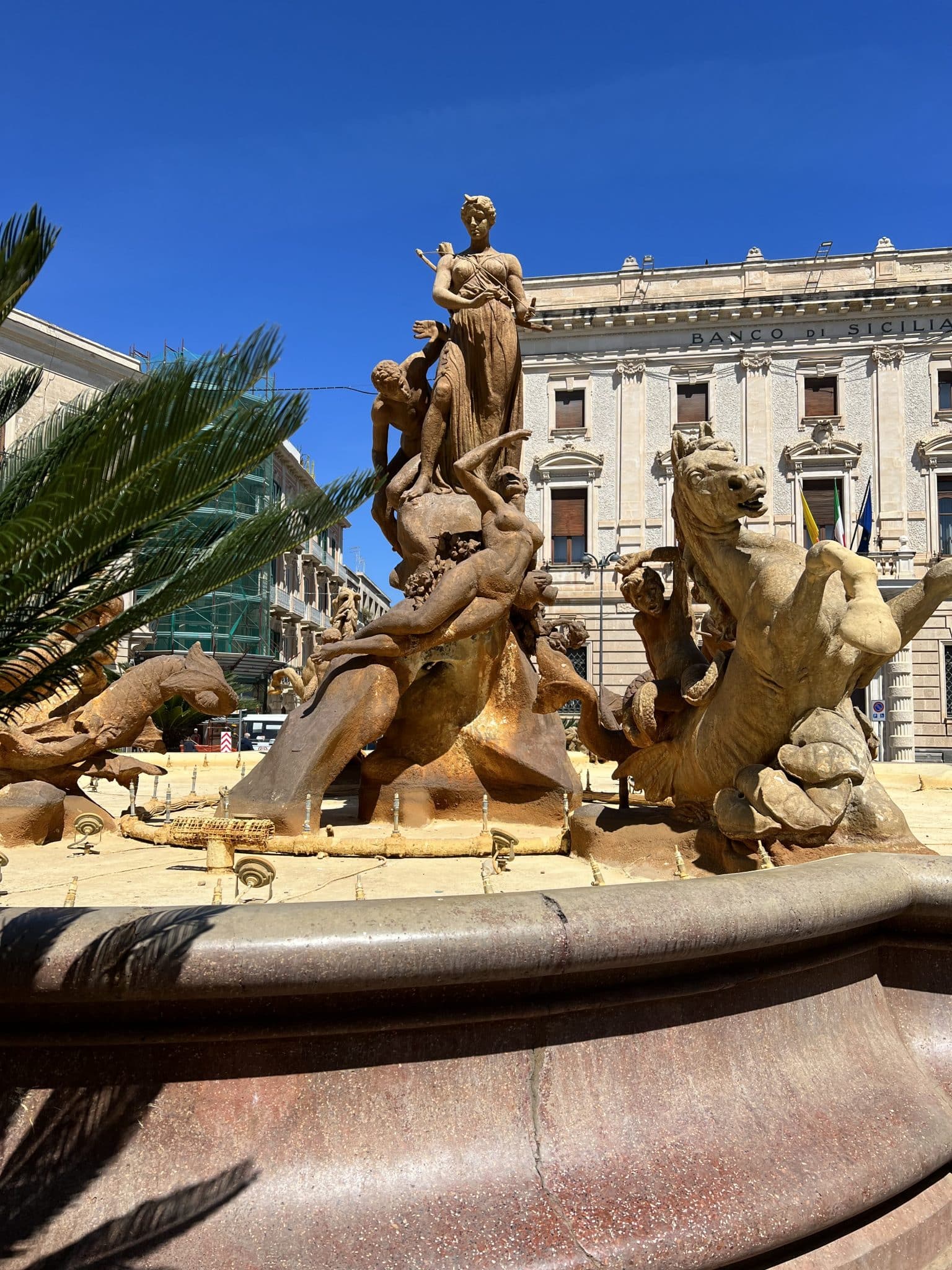 Then we walked through the cute small streets to the Fontana di Diana. After which, we visited the cathedral of Siracusa, which costs 2 euros per person. There are some places in the cathedral where you can't take pictures. This is noted on signs. The cathedral was really pretty. Continue your way to the Arethusa Spring, which is a fountain right next to the sea.
Now it's time for lunch! We can recommend Cala Piada, where they sell pinsa's with all kinds of toppings. They had a terrace, and the staff was very friendly, spoke good English, and helped us with questions.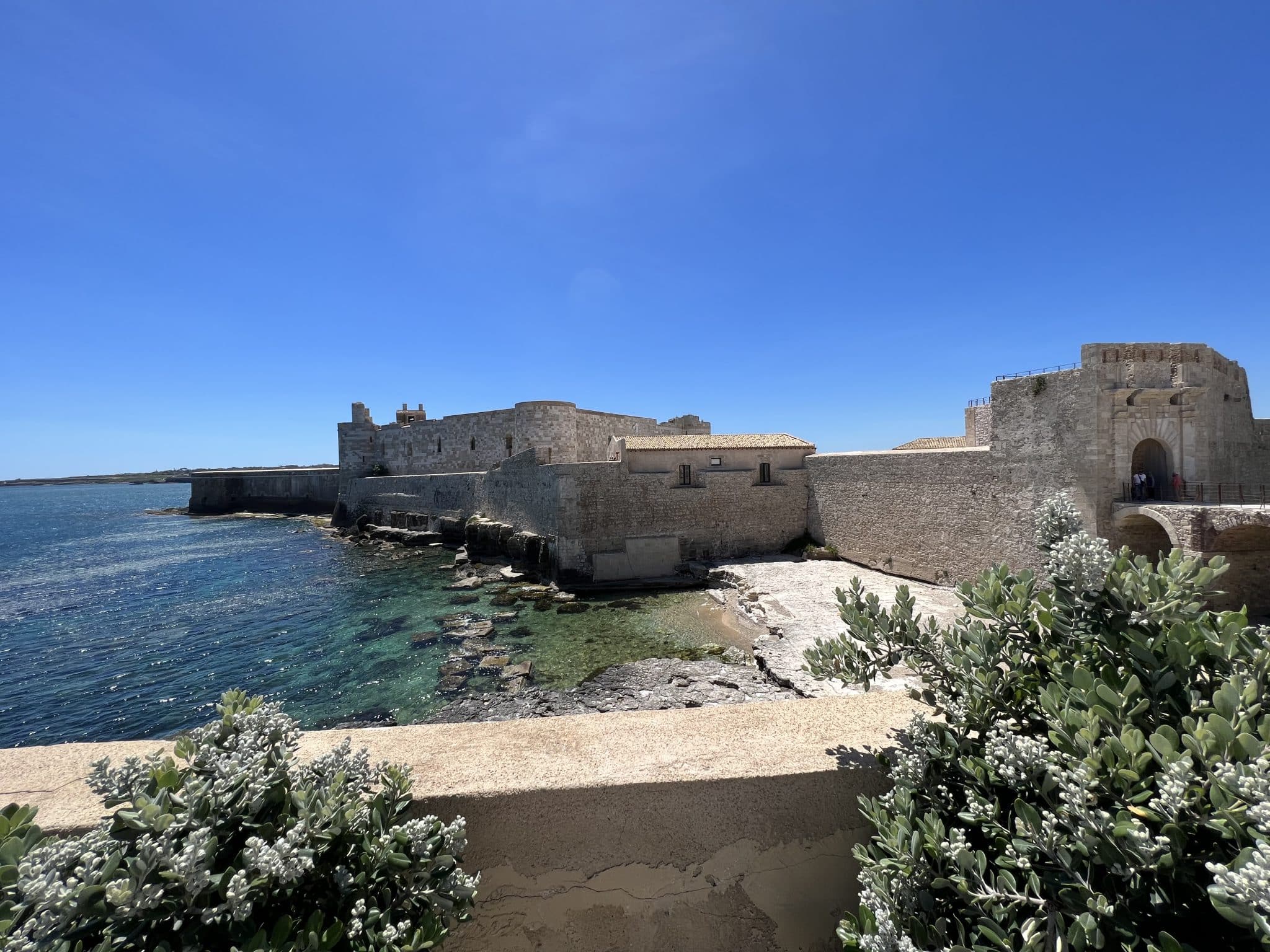 After lunch, you can walk to the Castello Maniace Ortigia. Here you pay a 4 euro entrance fee per person to get in. The castle is big, and from there, you have a nice view of the sea.
On your way back you can get some ice cream, we bought our ice cream at Viola and it was delicious!