We love making salads especially when the weather is nice and we can eat outside. Today we will share our bulghur salad recipe. This salad is fresh and rich in flavor. We usually eat it as a side dish, for lunch or with a barbecue for example.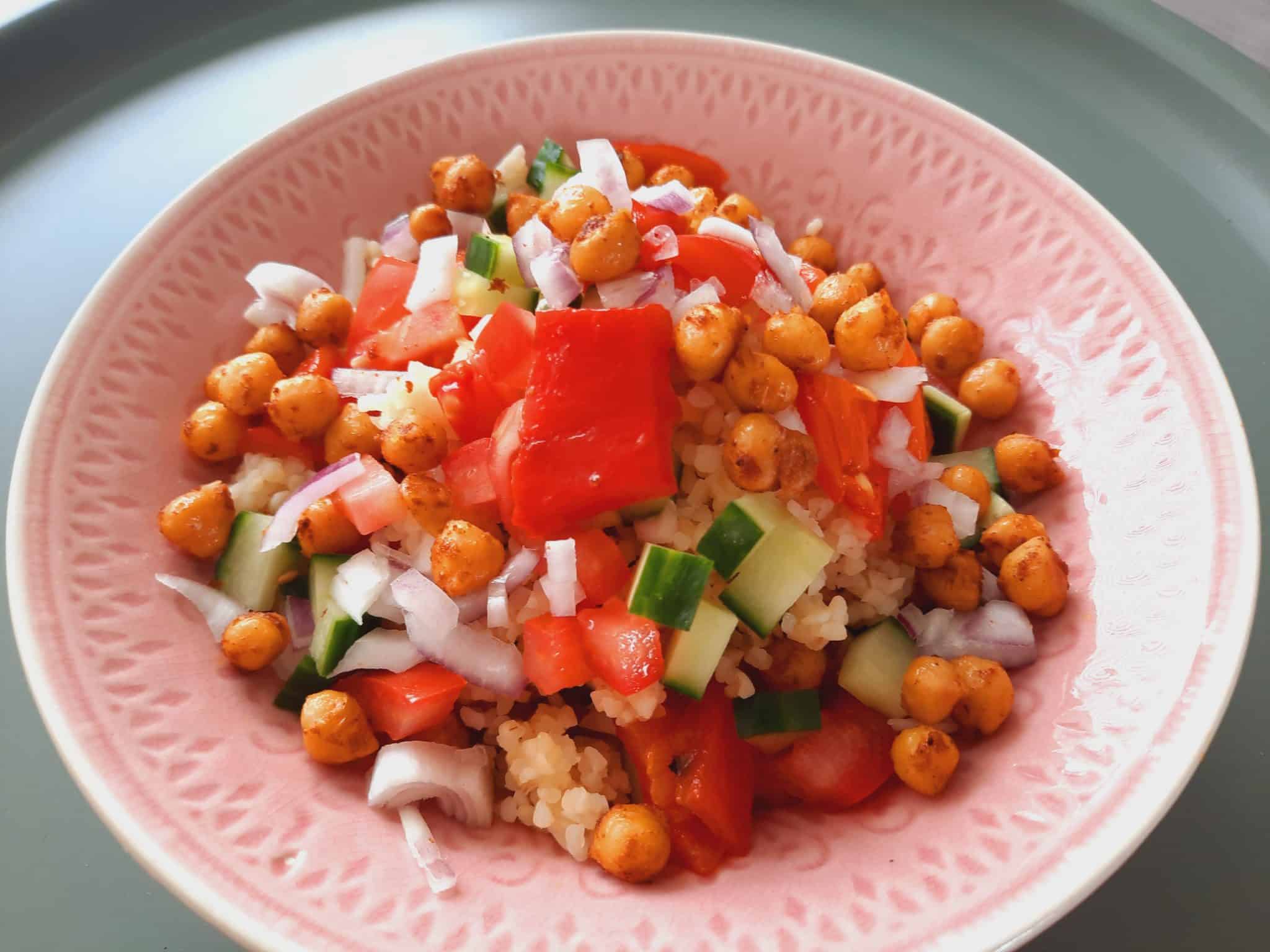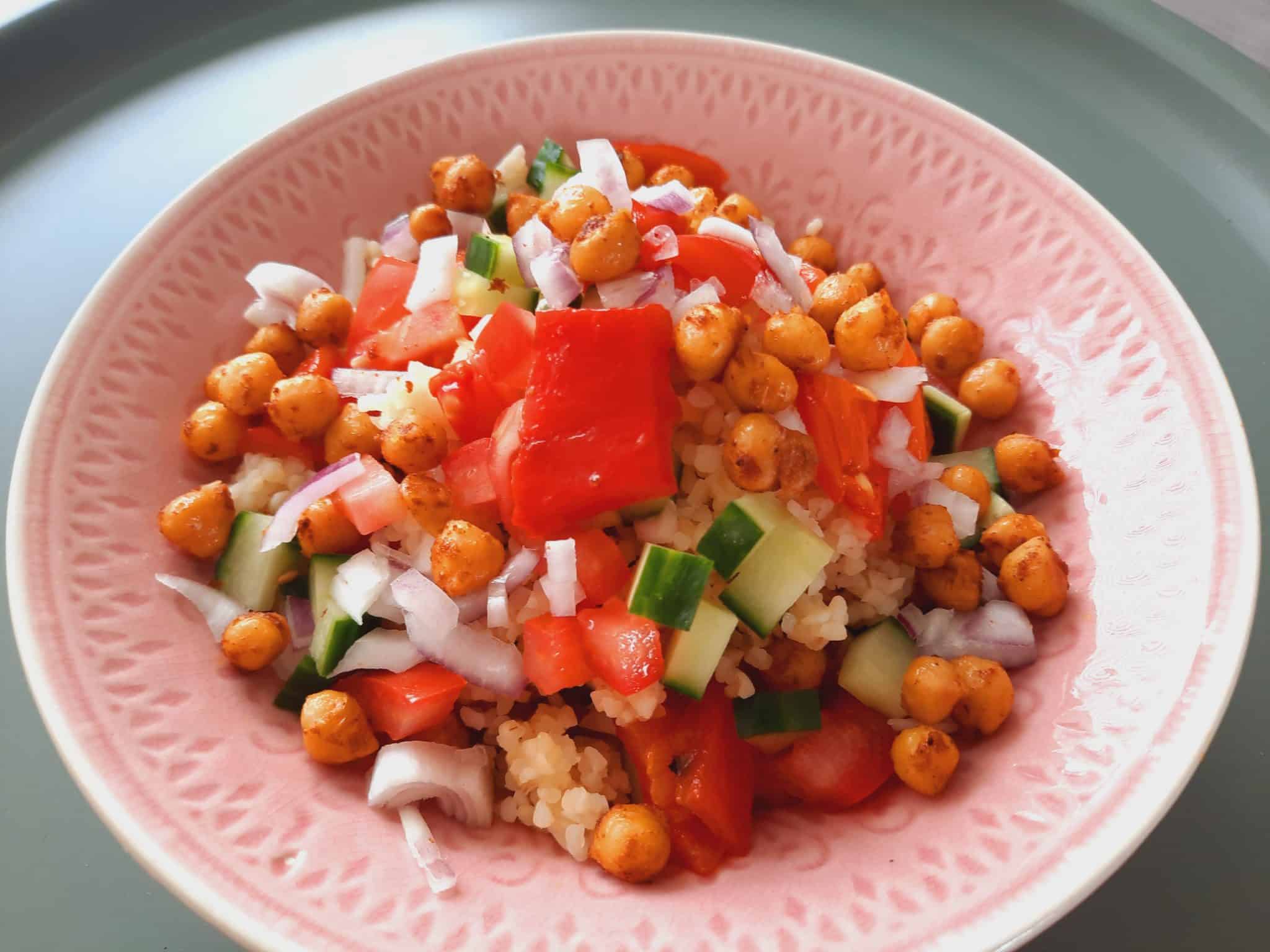 ⏲15 minutes
🍽4-6 portions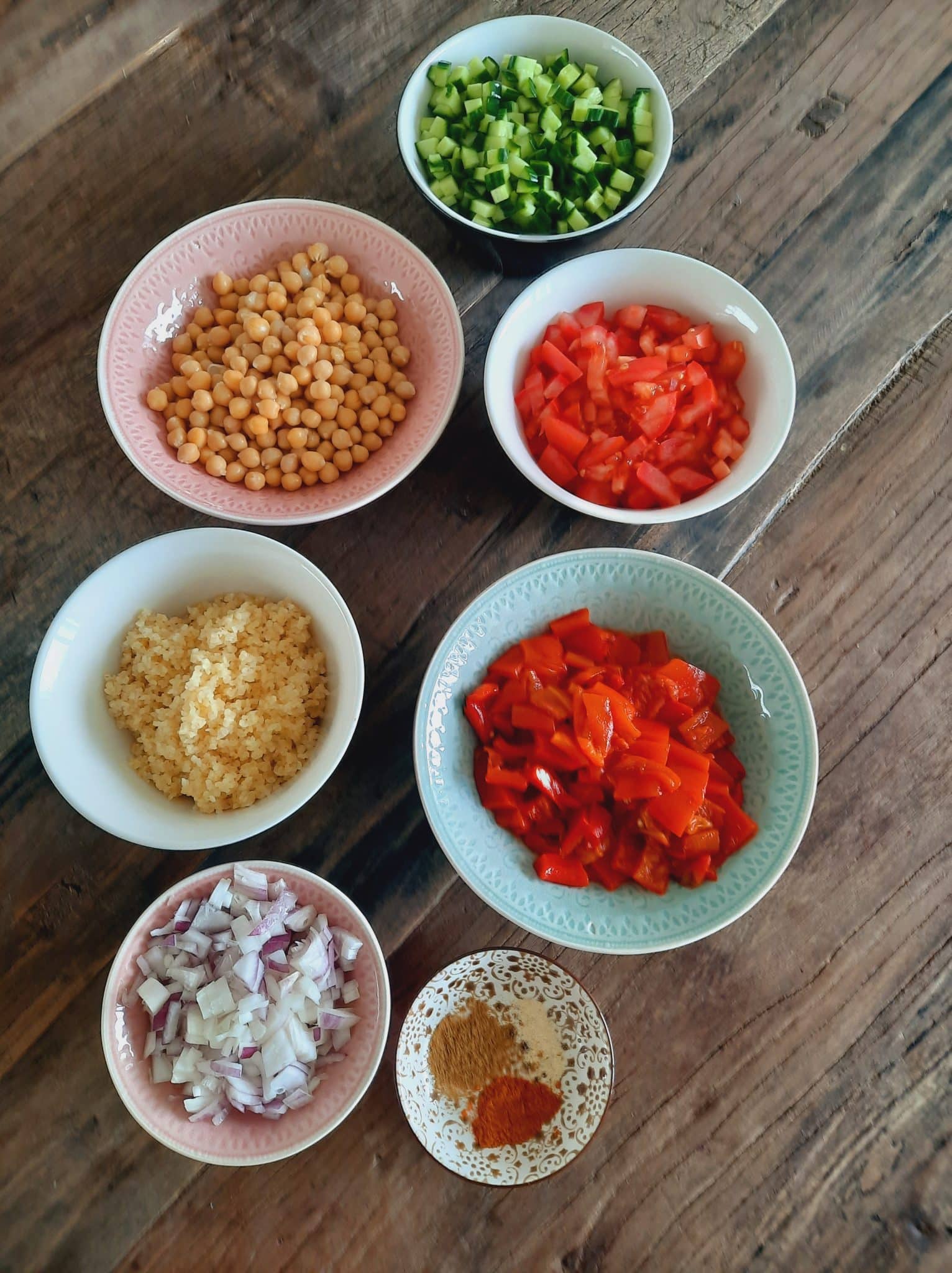 Ingredients
200 grams of cooked bulghur
400 grams of chickpeas out of a can (leaked weight of about 260 grams)
1 cucumber
1 red onion
2 tomatoes
250 grams of grilled paprika
1/3 of a teaspoon of garlic powder
2 teaspoons of cumin powder
2 teaspoons of paprika powder
1 teaspoon of cayenne pepper
Salad dressing (you can buy one premade or use our recipe)
How to make it?
Cut all the vegetables and start cooking the bulghur. You'll need approximately 80 grams of dry bulghur for 200 grams of cooked bulgur. Follow the instructions on the package (usually something like; rinse the bulgur, take 160ml of water for 80 grams of bulgur, cook it, and keep it boiling on a low flame for around 5 to 10 minutes). Take a baking pan, put some oil in and start baking the chickpeas. Add the spices to the chickpeas and bake them for about 5 minutes at middle heat. Combine all the ingredients and you'll have a very tasty salad. We like to add salad dressing to this salad. You can add your own favorite dressing or make the dressing recipe that we shared in the ingredients section. Enjoy!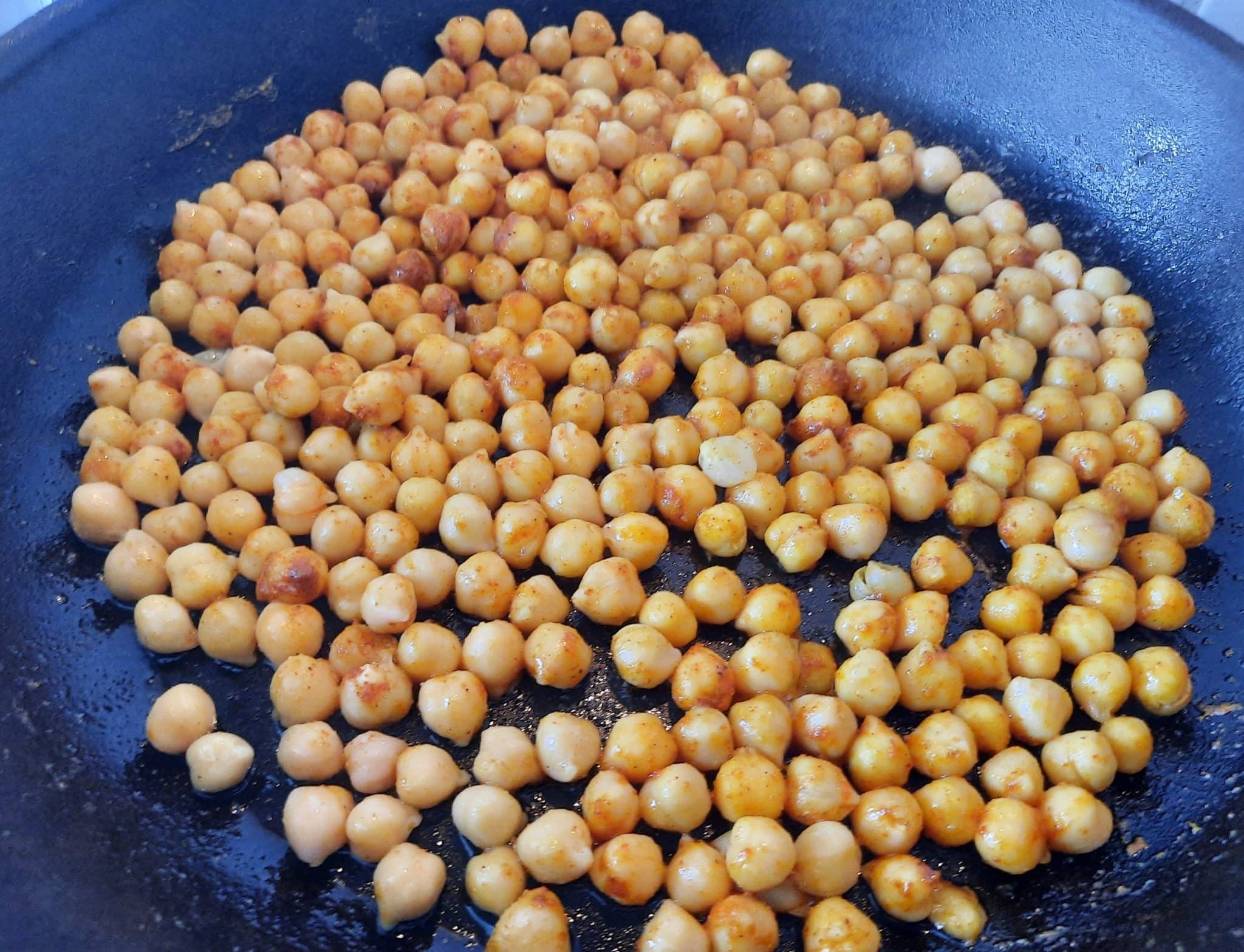 Tips:
You can rest the bulgur for around 5 to 10 minutes after cooking it for better texture.
You can bring the bulgur up to taste by cooking it in a broth or by adding a bit of salt for example.