While we were traveling through Australia we visited a few lakes. Especially in New South Wales, there are some nice places with lakes that you can visit. In this article, we want to share some of the lakes we visited and tell you why you want to go there too.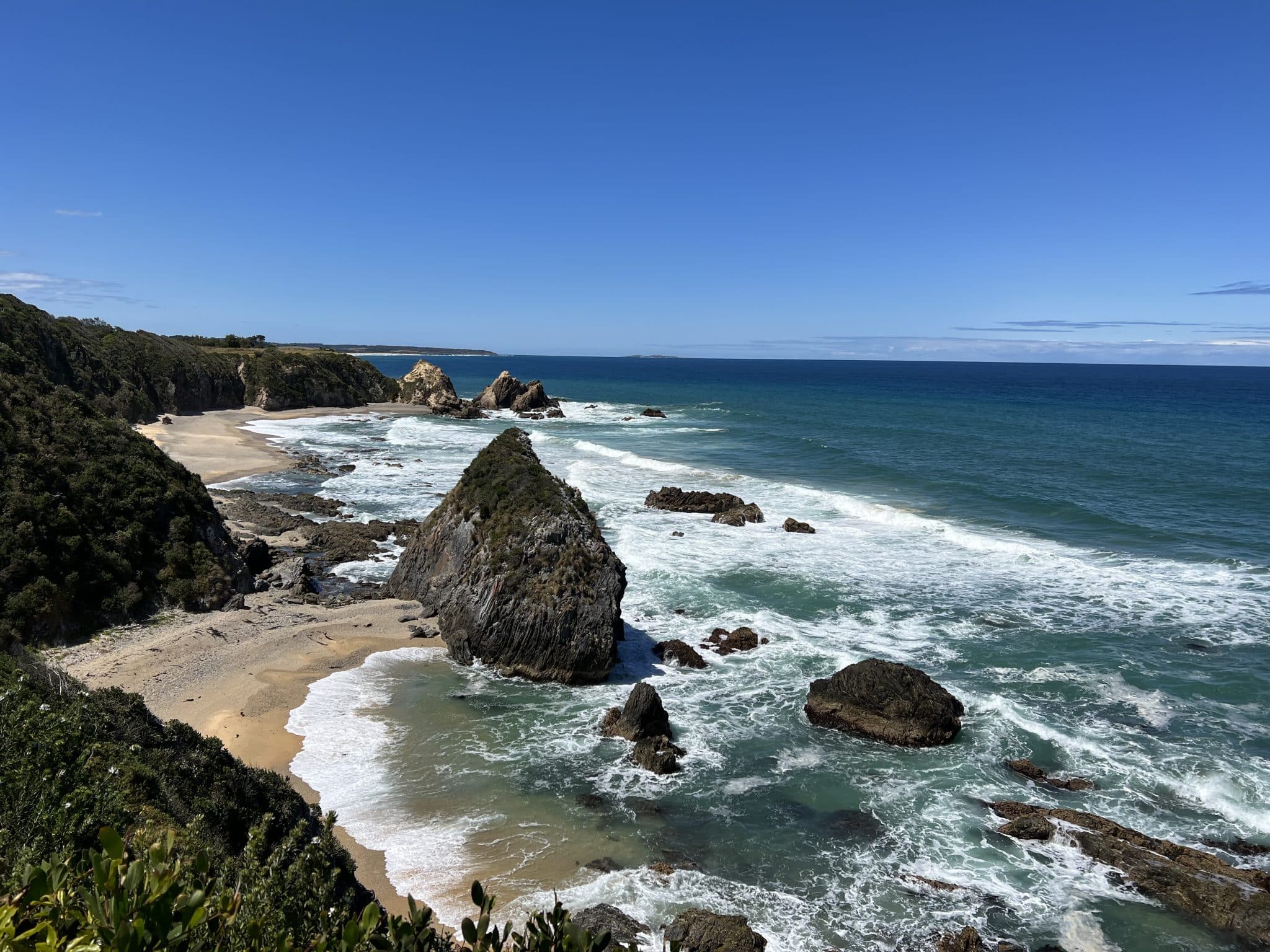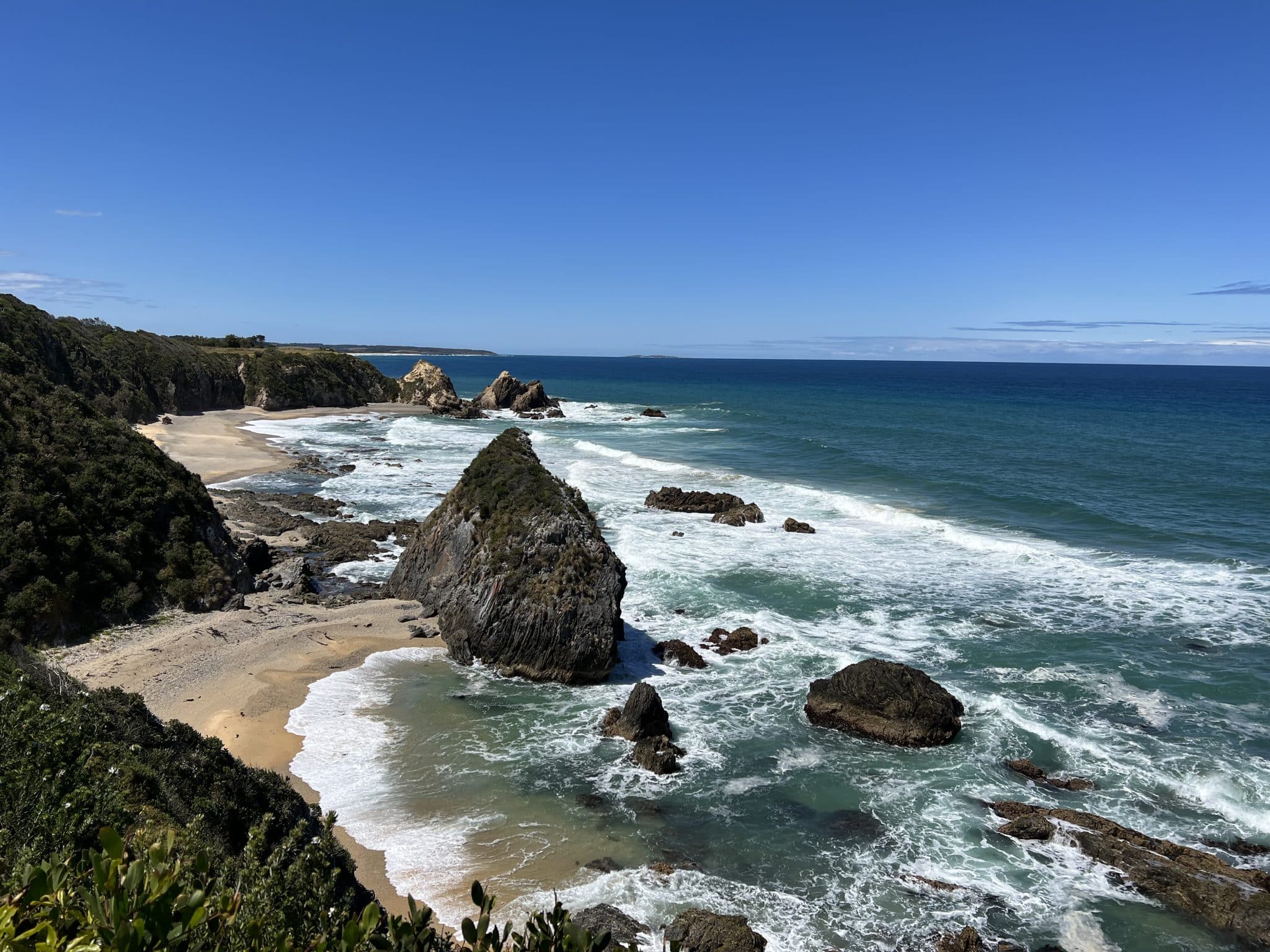 Wallaga lake
The route to Wallaga lake was an experience in itself. We loved the drive there. We had to cross the water to get there. On both sides of the road, there was water, and the view was amazing. We stayed at Regatta Point Holiday Park, right next to the lake. When we woke up in our campervan, we opened the backdoor and chilled in bed with a great view of the lake. The facilities were good, there was even a pool table that you could use for free, and we could make a fire in the fire pit on our campground
At Wallaga lake, we visited Camel Rock as the name suggests: the rock looks like a camel. The beach was very quiet, and we loved going there for a nice walk on the beach. There was also a route to a viewpoint from where you could see all the rocks from above.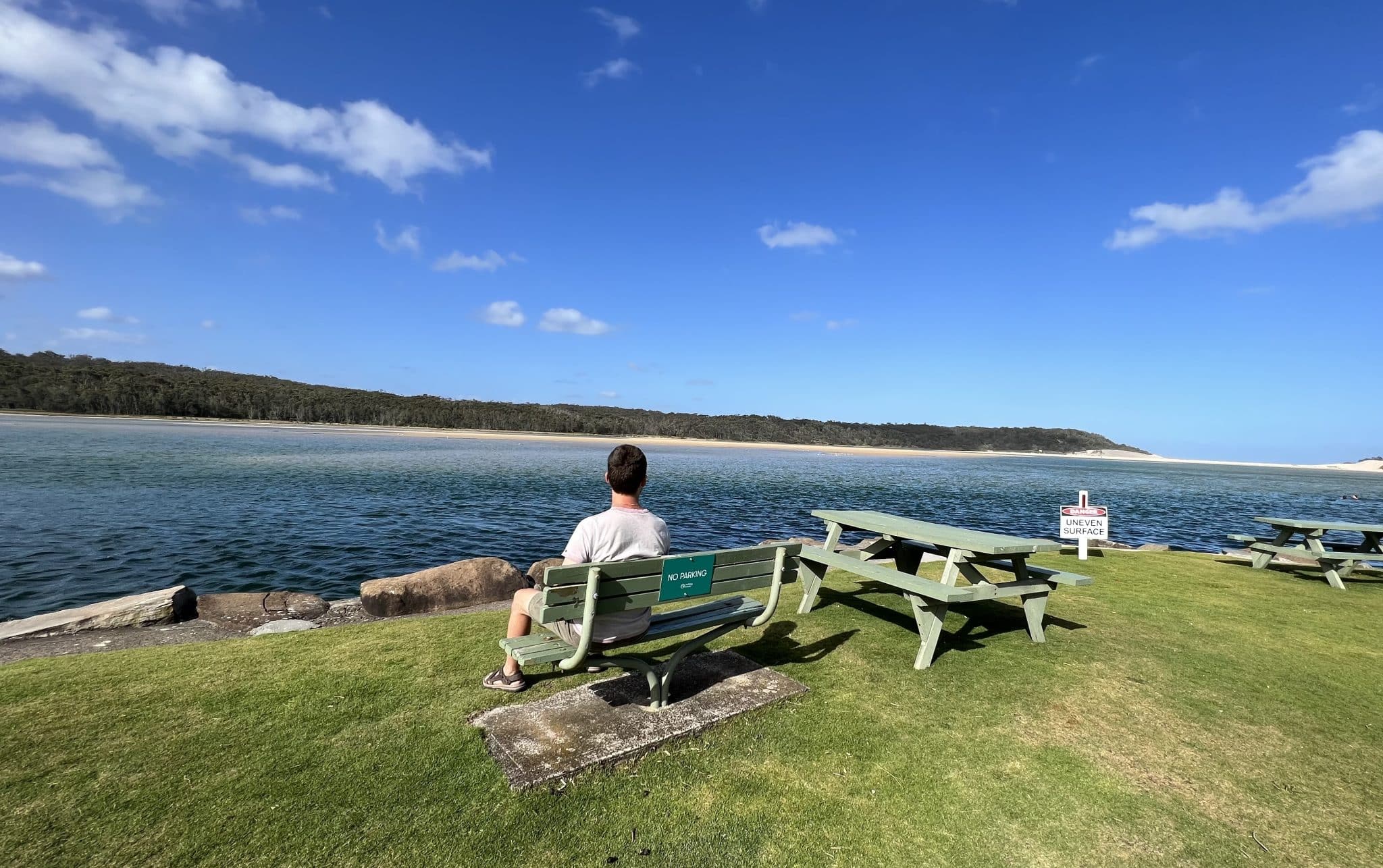 Lake Conjola
We were surprised by how quiet lake Conjola was when we arrived at our campground. That turned out to be due to the camping we chose to stay at. The Holiday Heaven Lake Conjola campground was where most families in the area were camping. We stayed at the campground next door but would definitely stay at the Holiday Heaven Lake Conjola if we went near there again. The campgrounds looked much nicer and it was right next to the beach. The best thing about camping at lake Conjola was that the kangaroos, they were everywhere. They got so close to our campervan that if you weren't fully awake yet in the morning, you could stand eye to eye and in arm's reach of a kangaroo when leaving your campervan to go wash/wake up. From Lake Conjola, we visited Ulladulla, which is a small town you can visit there. We had coffee at Native, a nice restaurant with a terrace.
We also shared the best places to visit in New South Wales.