Fattoush is a salad with fresh herbs combined with some crispy pieces of bread. You can eat it as a full meal or as a side dish. Another plus to this dish is that it's really easy to make (this was made in under 15 minutes!). We really liked the combination of the fresh salad with the crispiness of the bread pieces.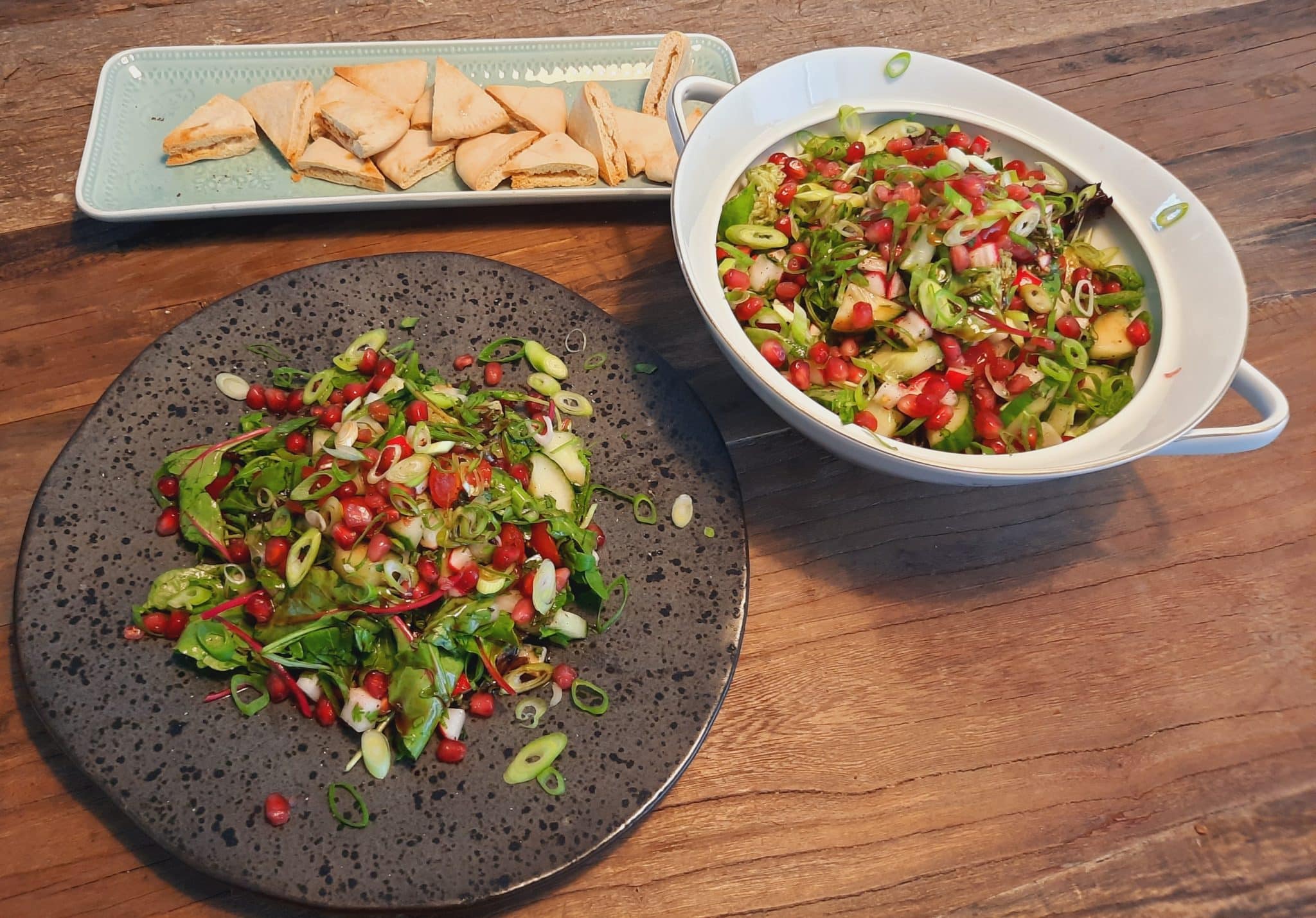 ⏲15 minutes
🍽 About 4 portions
Ingredients
250 grams of tomatoes
250 gram of reddish
1 cucumber (250 grams)
2-3 spring onions
75 grams of lettuce
2 pita breads
2 teaspoons of sumac
20 grams of fresh parsley
about 4 sprigs of mint
Pomegranate seeds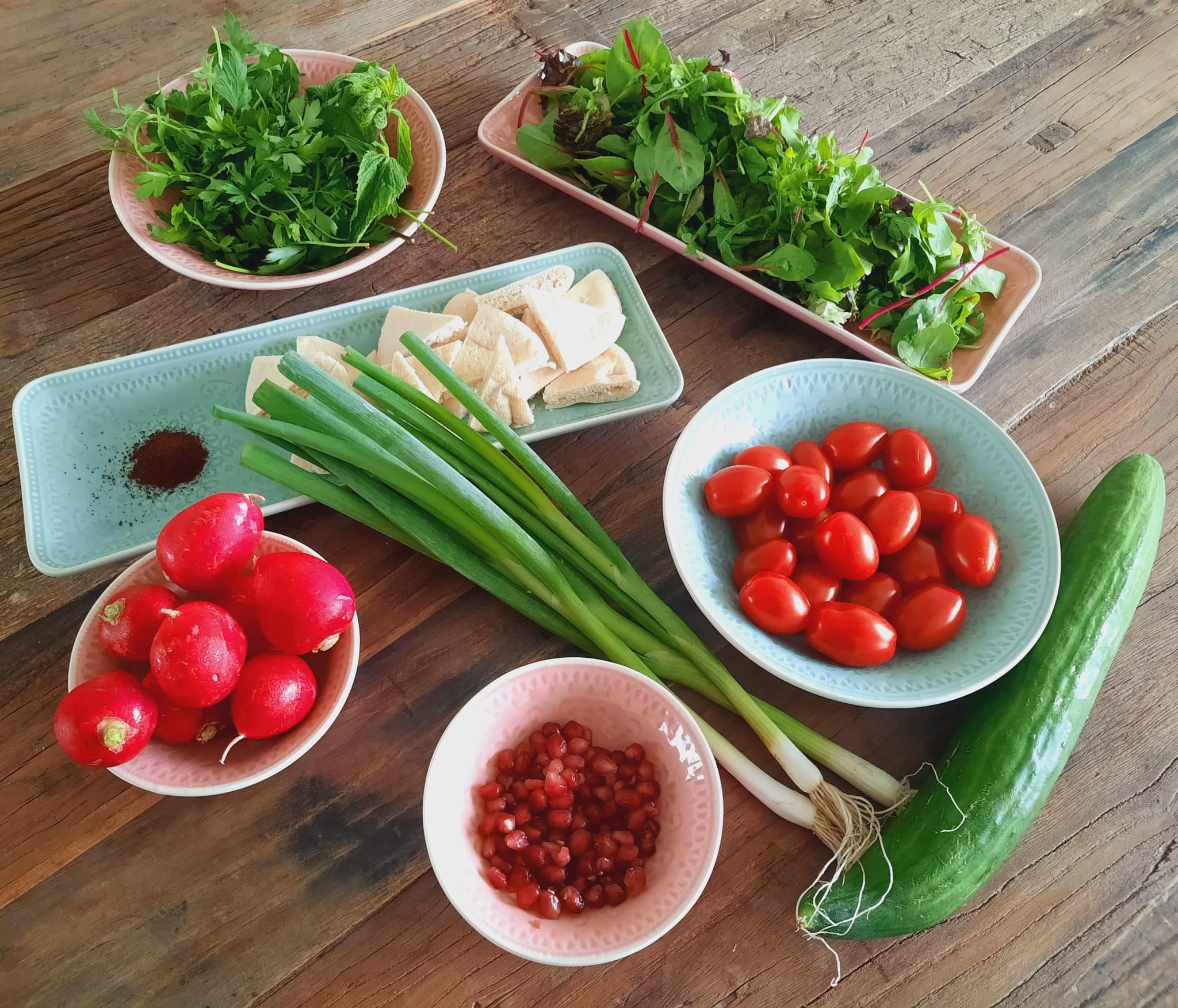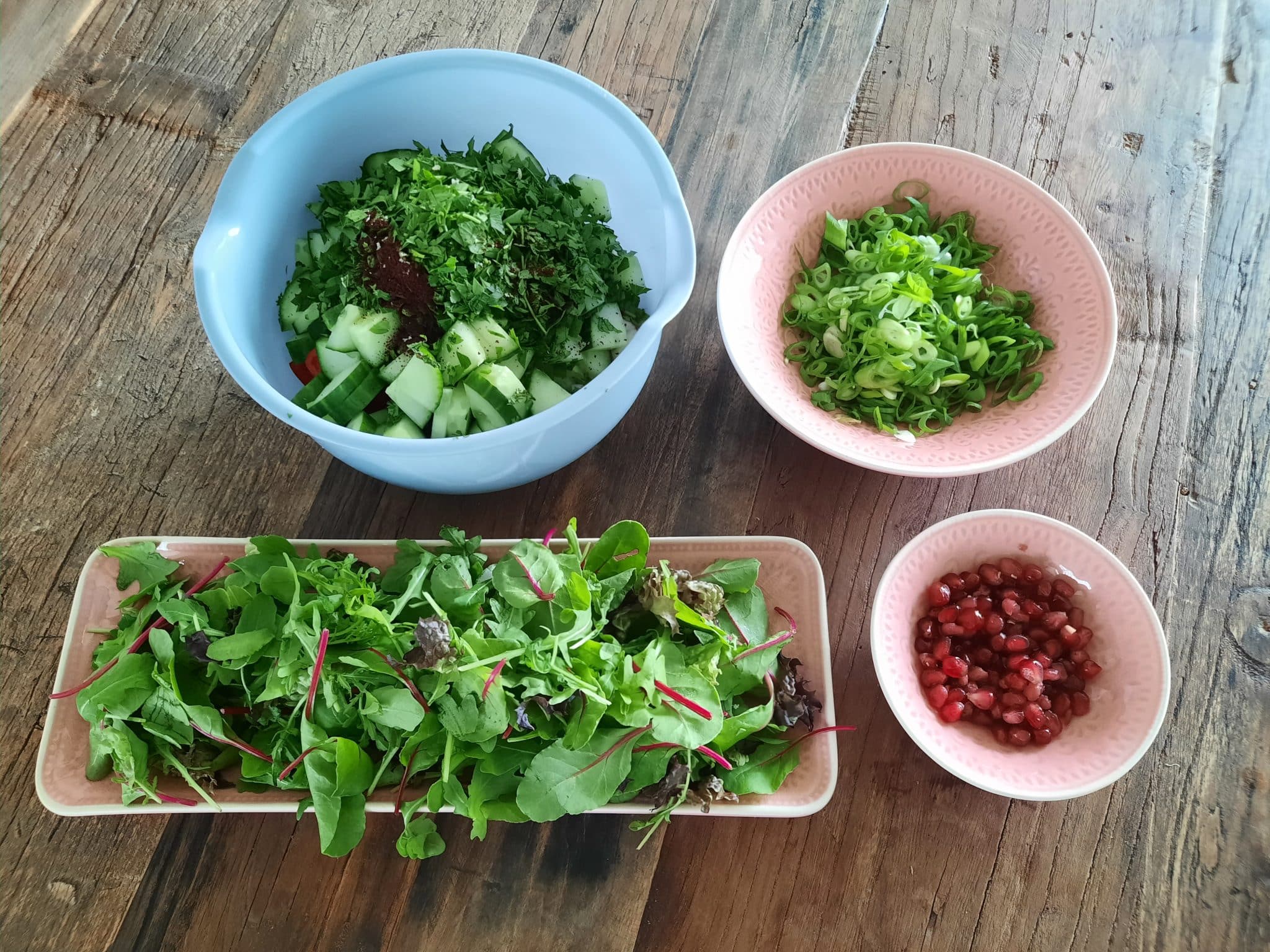 How to make it?
Preheat the oven at 180 degrees Celsius. Start cutting the vegetables and herbs and add them to a bowl. Cut the pitas in pieces and bake the pitas in the preheated oven for 3-5 minutes. Mix the vegetables and herbs well, then you can start plating. You can add a dressing to this salad to make it truly delicious. We used pomegranate jus (also known as pomegranate reduction). Enjoy the Fattoush!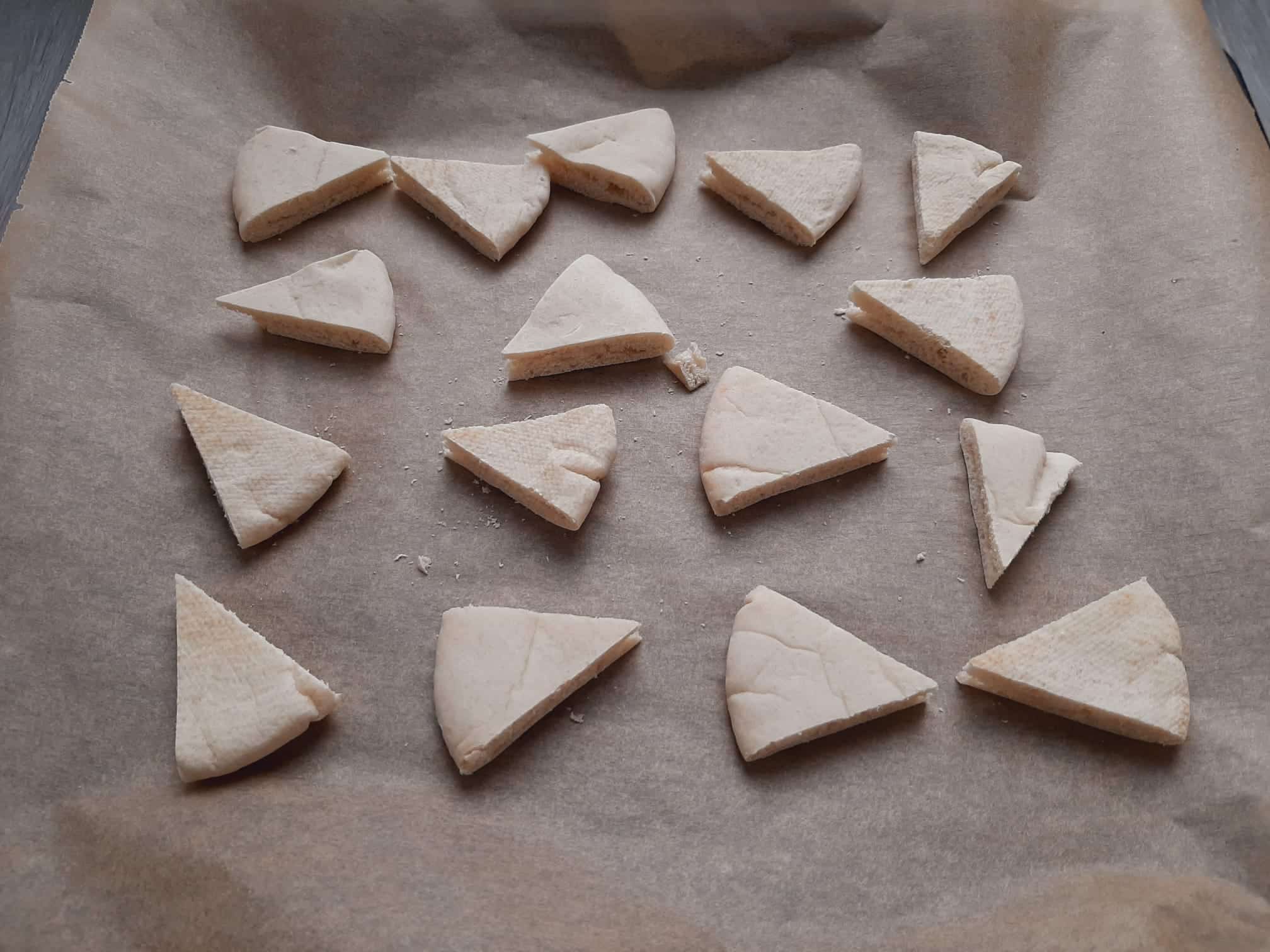 Tip: In this recipe we used pita bread, you can also use flat breads instead. Like we did in this recipe.