Fatteh is a dish that we can eat any time of the day; breakfast, lunch, dinner. We see Fatteh as a kind of Lebanese version of nachos. It's different in taste and a lot healthier as there's flatbread instead of chips and cheese. It is plenty tasty though, a more refreshing dish when comparing it to nachos. I'd say this would be the summer version of nachos in terms of taste… Yes, we eat nachos during summertime as well. Here's our Middle Eastern Fatteh Recipe.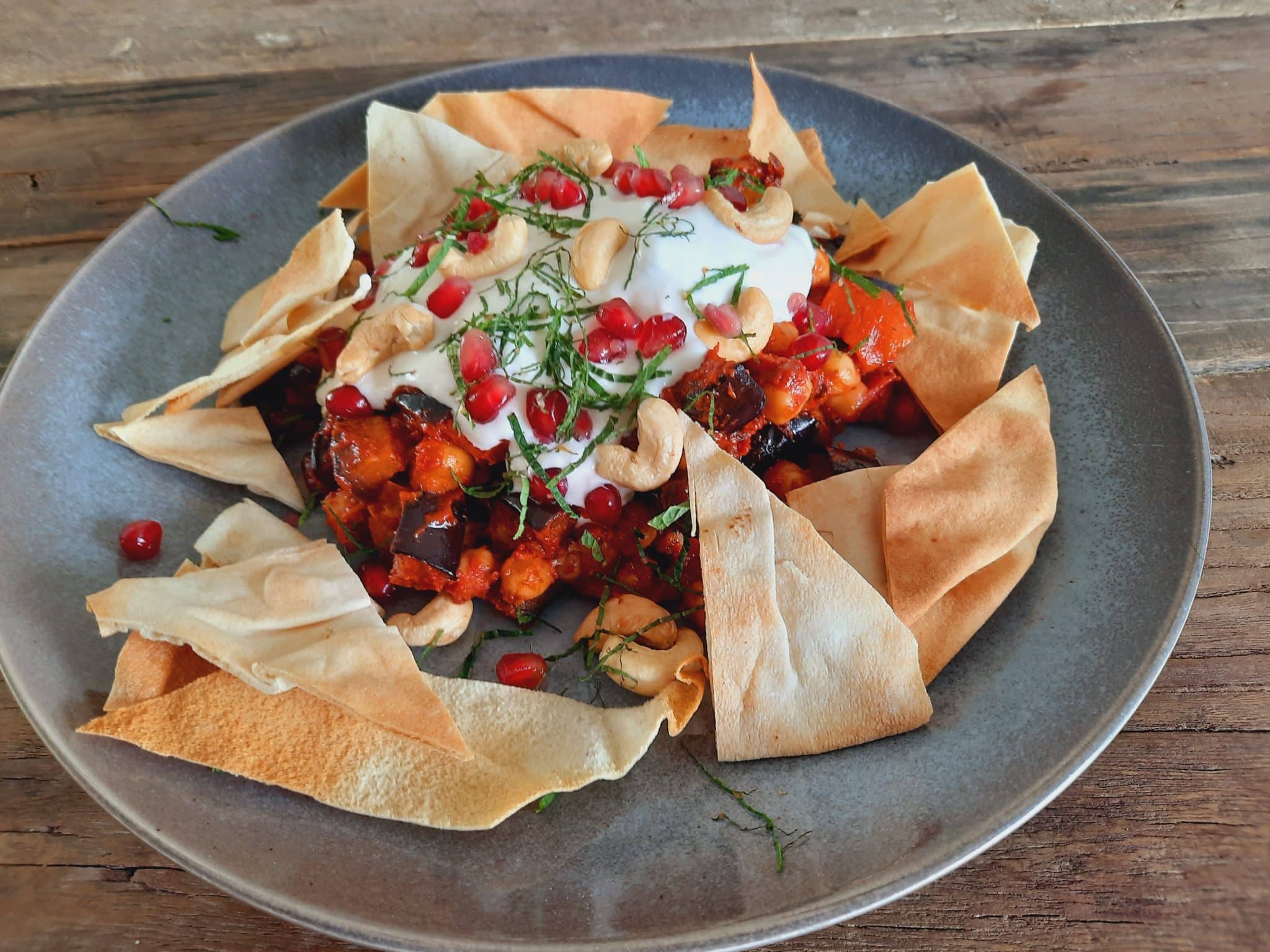 🍽 2-3 portions
⏲20 minutes
Ingredients
1 eggplant
3 flatbreads
250 gram of grilled paprikas
275 grams of chickpeas (leaked)
140 grams of tomato puree
2 grams of cumin powder
0,5 grams of garlic powder
1,5 grams of paprika powder
0,5 grams of coriander
For the garnish: cashew nuts, mint, pomegranate seeds, and tahini sauce (you can make the sauce according to the first recipe in this post or buy a ready-made sauce)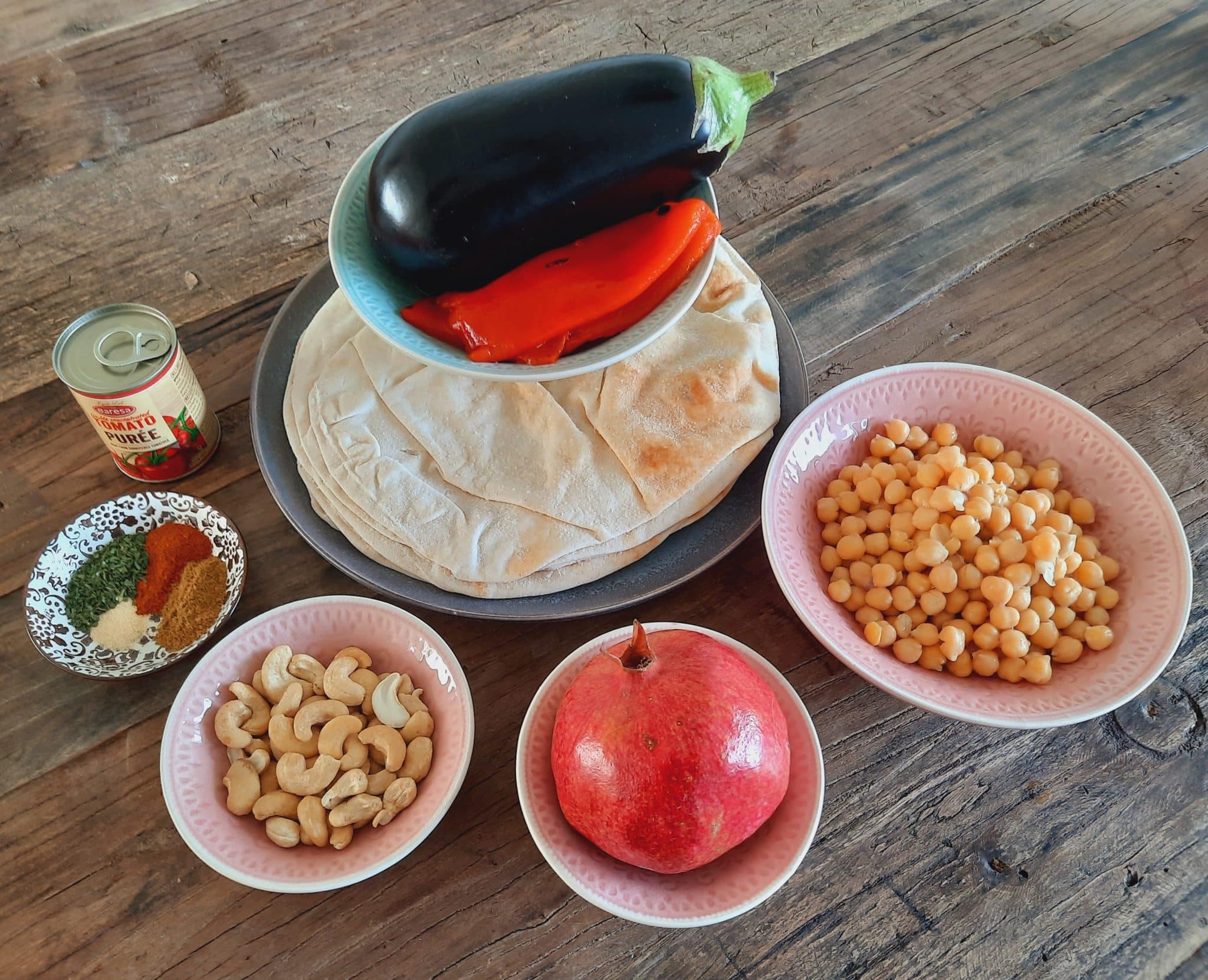 How to make it?
Preheat the oven to 180 degrees Celsius. Cut the vegetables into pieces and the flatbread into triangles. Add the flatbread to a baking tray and put it in the oven when it's on the right temperature, bake for 3-5 minutes.
Start baking the eggplant in a baking pan on middle heat. When the eggplant has colored a little you can add the chickpeas, herbs, and spices. Bake for a few minutes before adding the tomato puree. Add the paprika a few minutes after and bake for a small amount of time.
The mixture is done. Start plating the dish as you like. Add the flatbread, cashew nuts, pomegranate seeds, and mint to taste and enjoy your meal!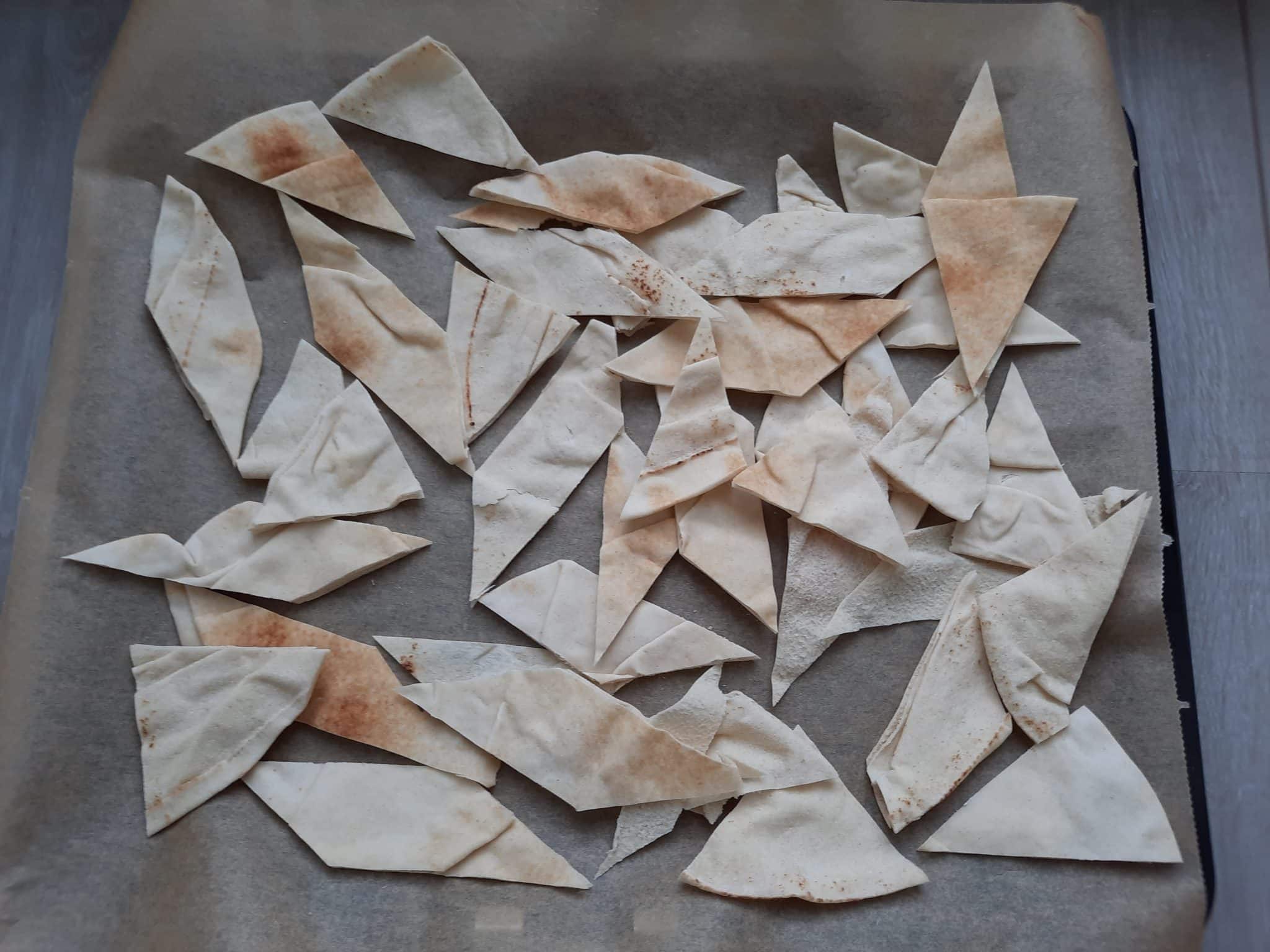 Tip: getting the seeds out of the pomegranate can be hard. We used a large spoon to beat the seeds out of the shell. Collect the seeds in a large bowl and add some water to it, the seeds will sink while parts of the shell will float.