Smoothies can be a good snack between meals or breakfast for example. We usually make easy smoothies with ingredients that we have left. We don't add any sugars since we want our smoothies to be healthy. And they usually don't really need it anyways as the fruits make them sweet enough. Today we'll share our yogurt red fruit smoothie recipe.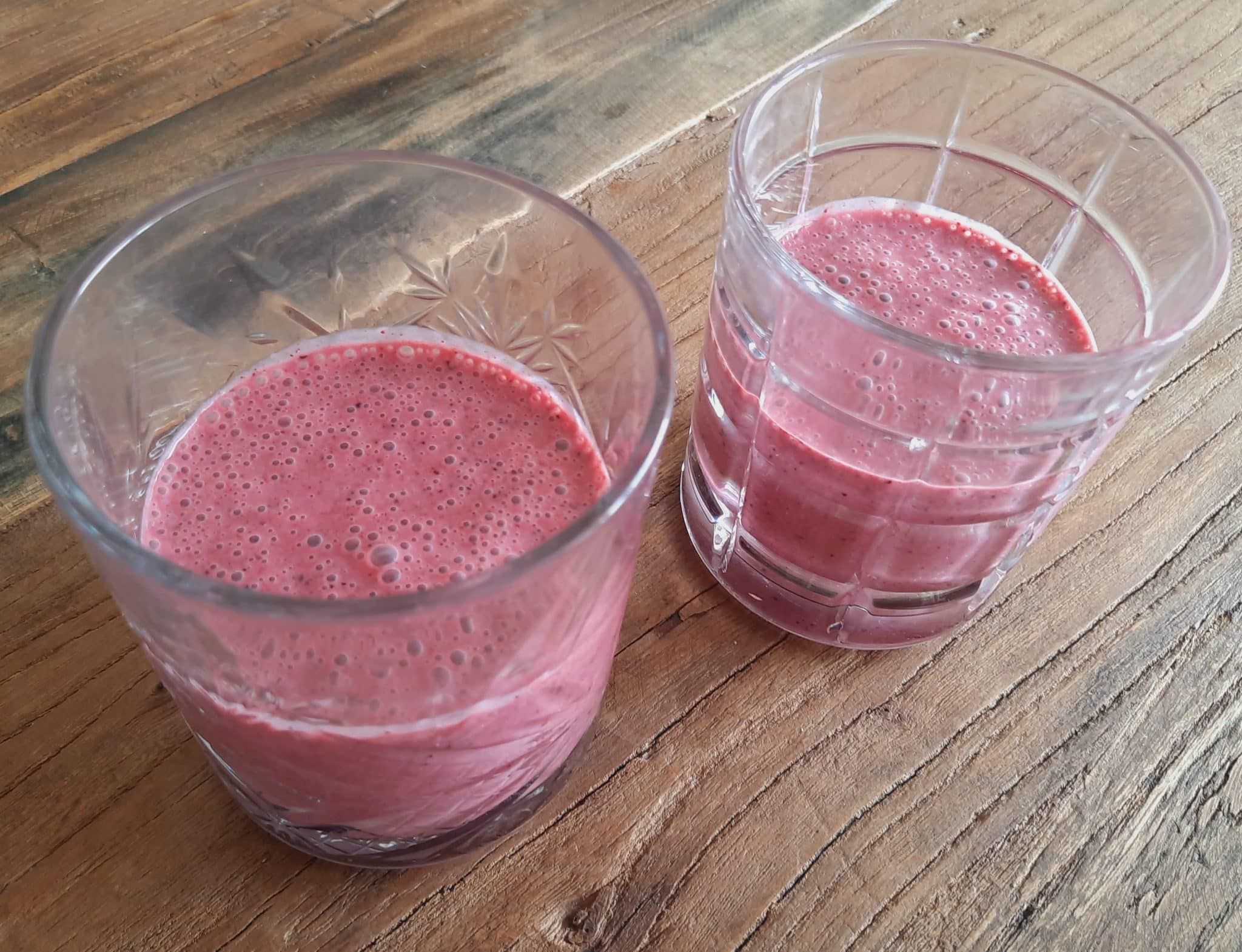 ⏲5 minutes
🍽1-2 portions
Ingredients
275 grams of red fruits (we used strawberries and blueberries and defrosted them beforehand)
90 grams of Greek yogurt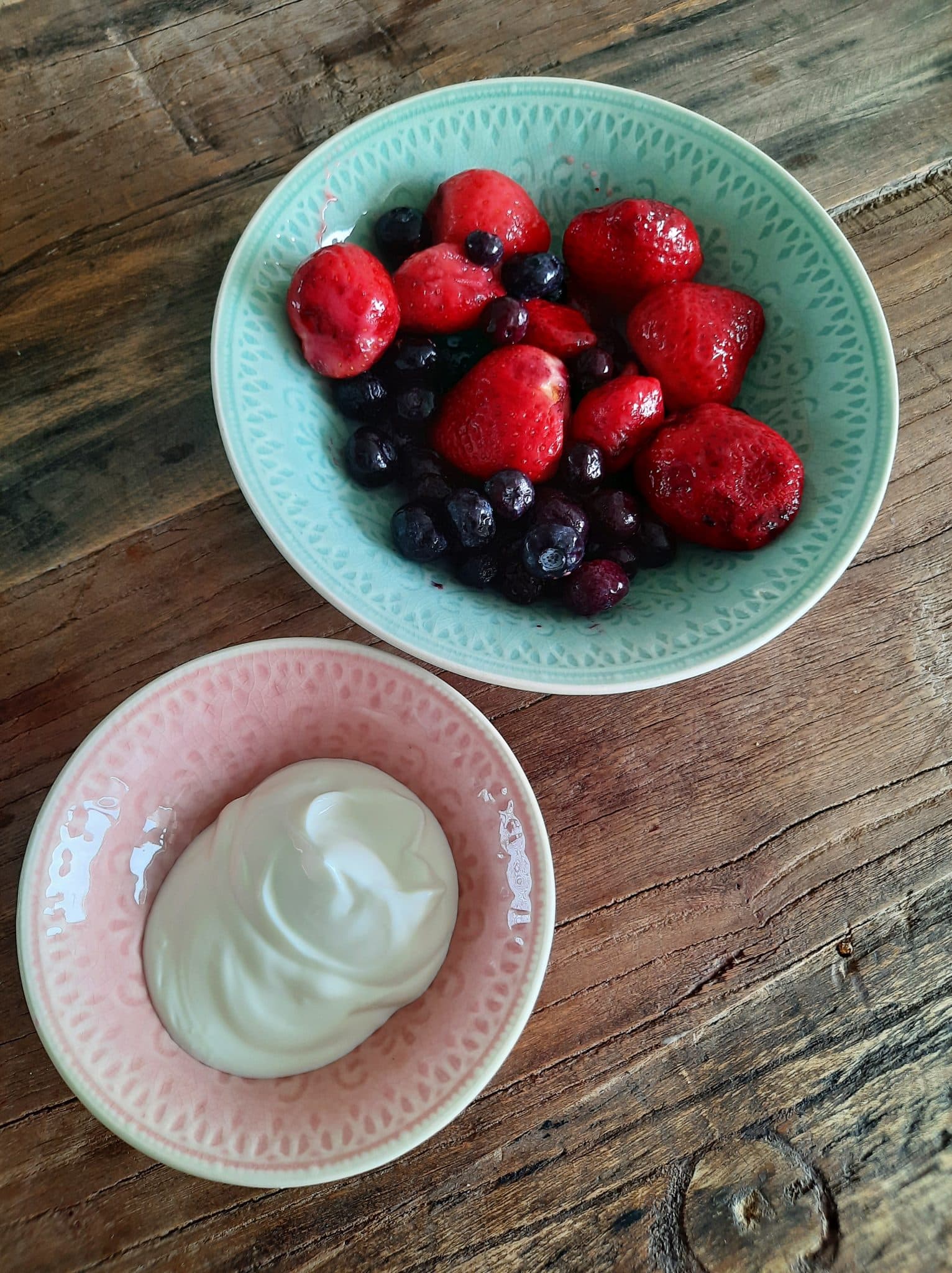 How to make it?
Weight the ingredients and add them to a blender. Blend them for a few minutes together. We used the fruit at fridge temperature, but you can also use them straight from the freezer.
Do you want your smoothie to be sweeter? Add sugar, honey, or syrup. Another possibility is to drink the smoothie at a slightly higher temperature. However, in our opinion smoothies taste best when they're cold.
Do you want your yogurt red fruit smoothie to be less sweet? Cool the smoothie, on a lower temperature the smoothie tastes less sweet, or add more yogurt/water to lower the sweetness or to change the texture to something more fluid.
We also shared a quick mango milkshake recipe, which is also a delicious drink!