There is some discussion around tacos since some people eat soft tacos and others only count the harder shells as real tacos. We're not here to decide which is better. However, usually, we eat the hard taco shells. Tacos are often made with meat, however, we tend to make them vegetarian more often. Today we will share a vegan tacos recipe with kidney beans and mushrooms.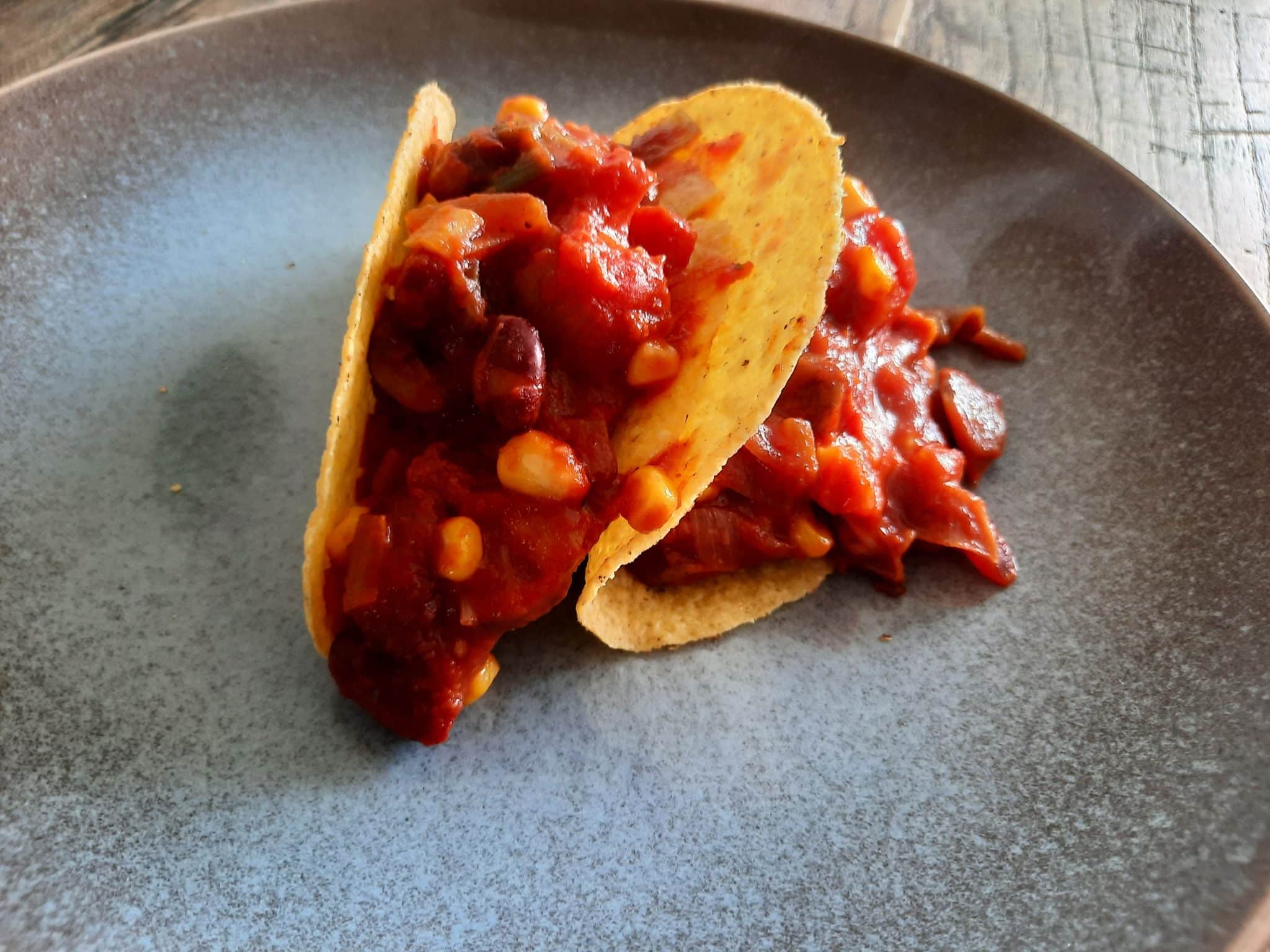 ⏲15 minutes
🍽4-6 portions
Ingredients
1 red onion
1 leek
A package of taco shells (about 12 pieces)
1 can of kidney beans (preferably in chili sauce) from about 400 grams when poured off about 250 grams.
1 small can of corn (about 150 grams)
250 grams of button mushrooms
1 can of tomato puree (about 140 grams)
1 can of tomatoes (about 400 grams)
One teaspoon of bruschetta mix
Two teaspoons of Ras el Hanout
Optional: Cheese according to taste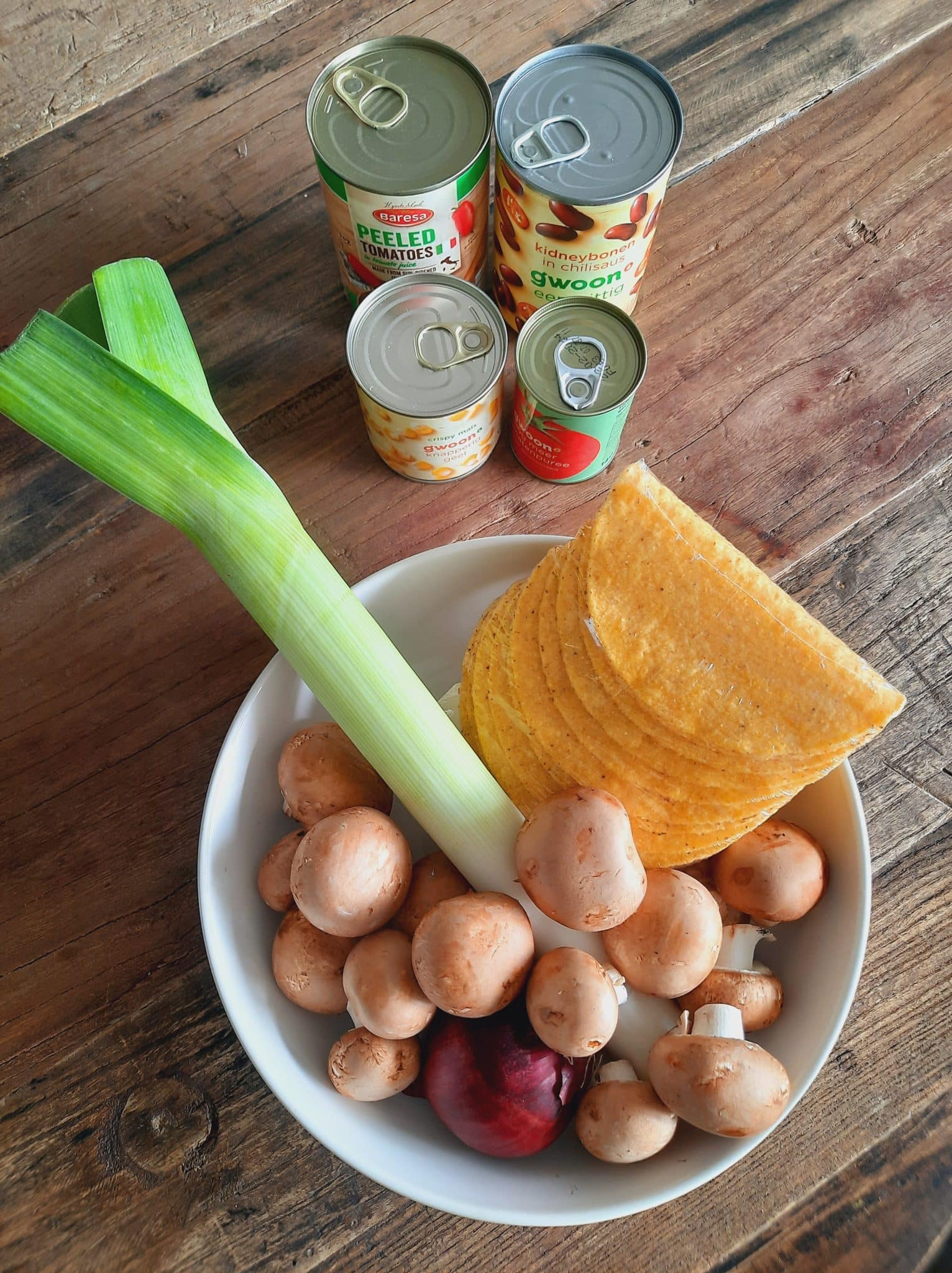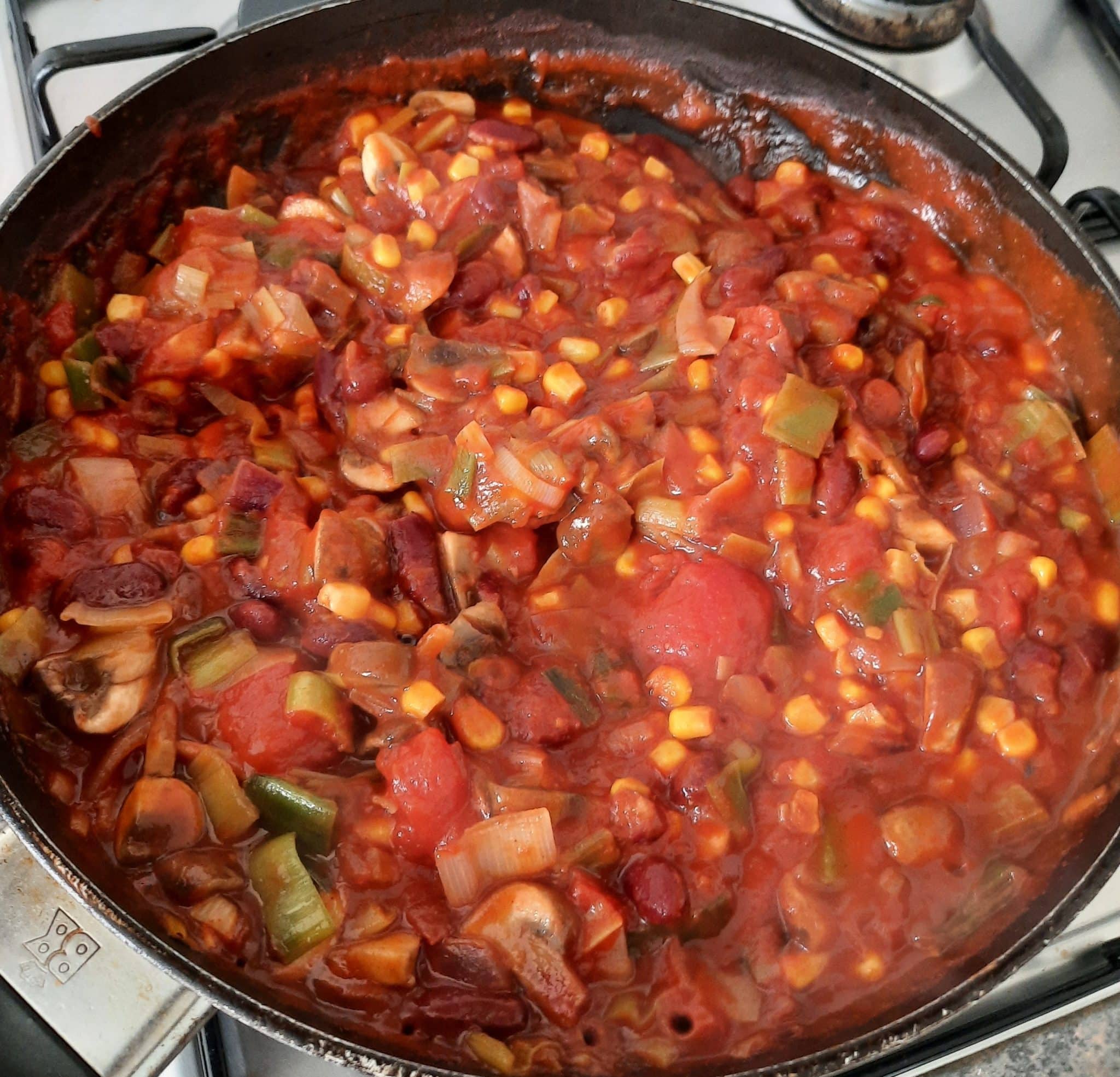 How to make it?
Preheat the oven to around 150 degrees Celsius. Cut all the vegetables and first start baking the non-canned vegetables. Add the herbs to the mixture when the vegetables gained some color. Put the taco shells into the oven and bake for about 10 minutes. If the package has different instructions you can follow those instructions.
Drain the fluids from the cans, except for the chili sauce if you have the chili kidney beans, and of course, the canned tomatoes don't need to be drained either. Add the canned vegetables when the other vegetables turned a little brown. Add the mixture to the taco shells and add some cheese on top according to your own taste. Spring onions would be a garnish well suited to this dish. Enjoy your vegan tacos!
Looking for more recipes like this? Try our quesadillas with guacamole and replace the cheese with a vegan cheese.