Quesadillas are a great snack in the evening and can be eaten as a meal as well. We put a lot of vegetables and cheese in our quesadillas. Guacamole and sour cream or yogurt make for a great combination with quesadillas. In this article, we will share our recipe.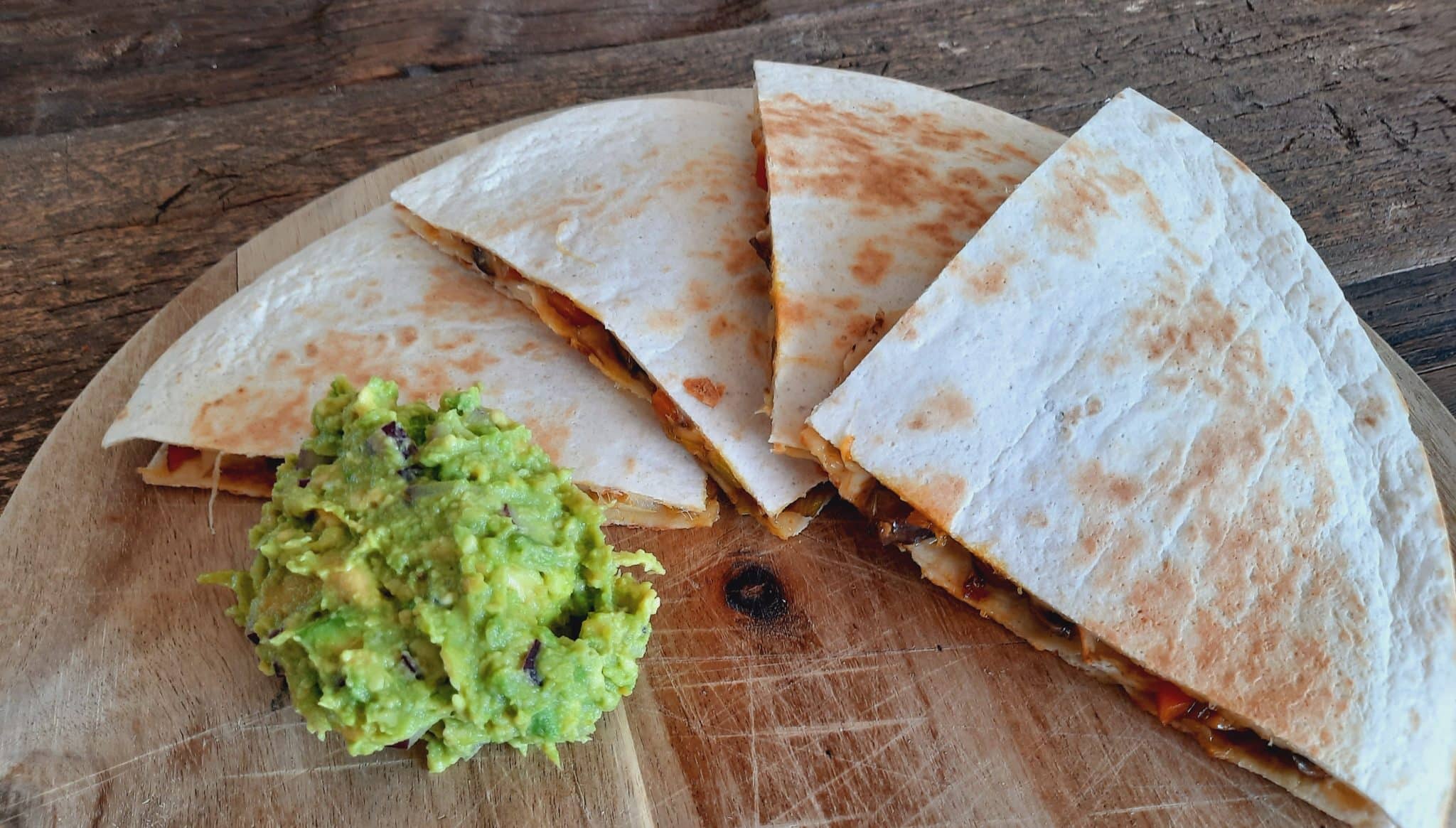 ⏲20 minutes
🍽3 portions
Ingredients
6 tortillas
Half a leek
1/2 red onion
3 grams of ras el hanout
3 carrots
Half a zucchini
1 clove of garlic
250 grams of mushrooms
About 240 grams of cheese
For the guacamole we used 1 avocado and half a red onion, we made it according to this recipe, you can also buy this premade.
How to make it?
Cut all the vegetables. Put a pan on the stove and turn on the heat, then add the red onion and the garlic first. Add the rest of the vegetables after a few minutes and bake them until they're a little brown, at the end of the baking time you can add the ras el hanout.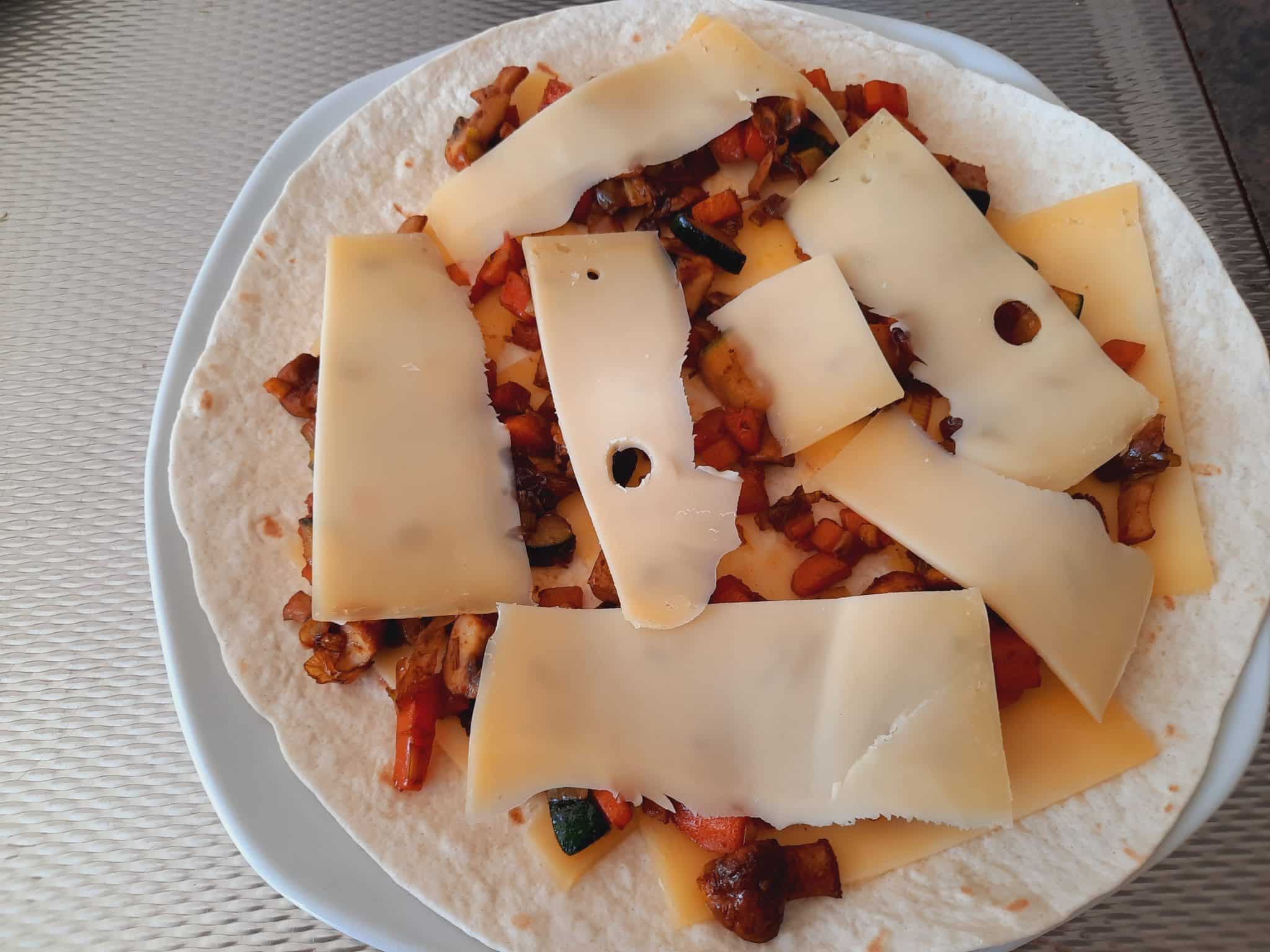 Meanwhile, you can already start by adding cheese to one tortilla. When the mixture is done you can add some of it on top of the cheese then add another layer of cheese before putting the second tortilla on top. Put some pressure on the tortilla to make them stick to each other better. You'll need a clean pan and put it on low to middle heat. Add the tortilla that you just build and bake it on each side for a few minutes. You want the cheese to melt properly. A plate can help you when you're turning the tortilla and you don't have a cooks fire steady hands. Repeat this process for the other tortillas and enjoy these quesadillas with guacamole!