Fried rice is such an easy dish to make and we cook it packed with vegetables which makes it an easy healthy dish to make. Add an omelet or satay sauce to this dish to top it off and yum! You've got yourself one tasty meal. Today we will share one of our recipes! Oh yeah, and without the extra proposed add-ons, the dish is also vegan by the way.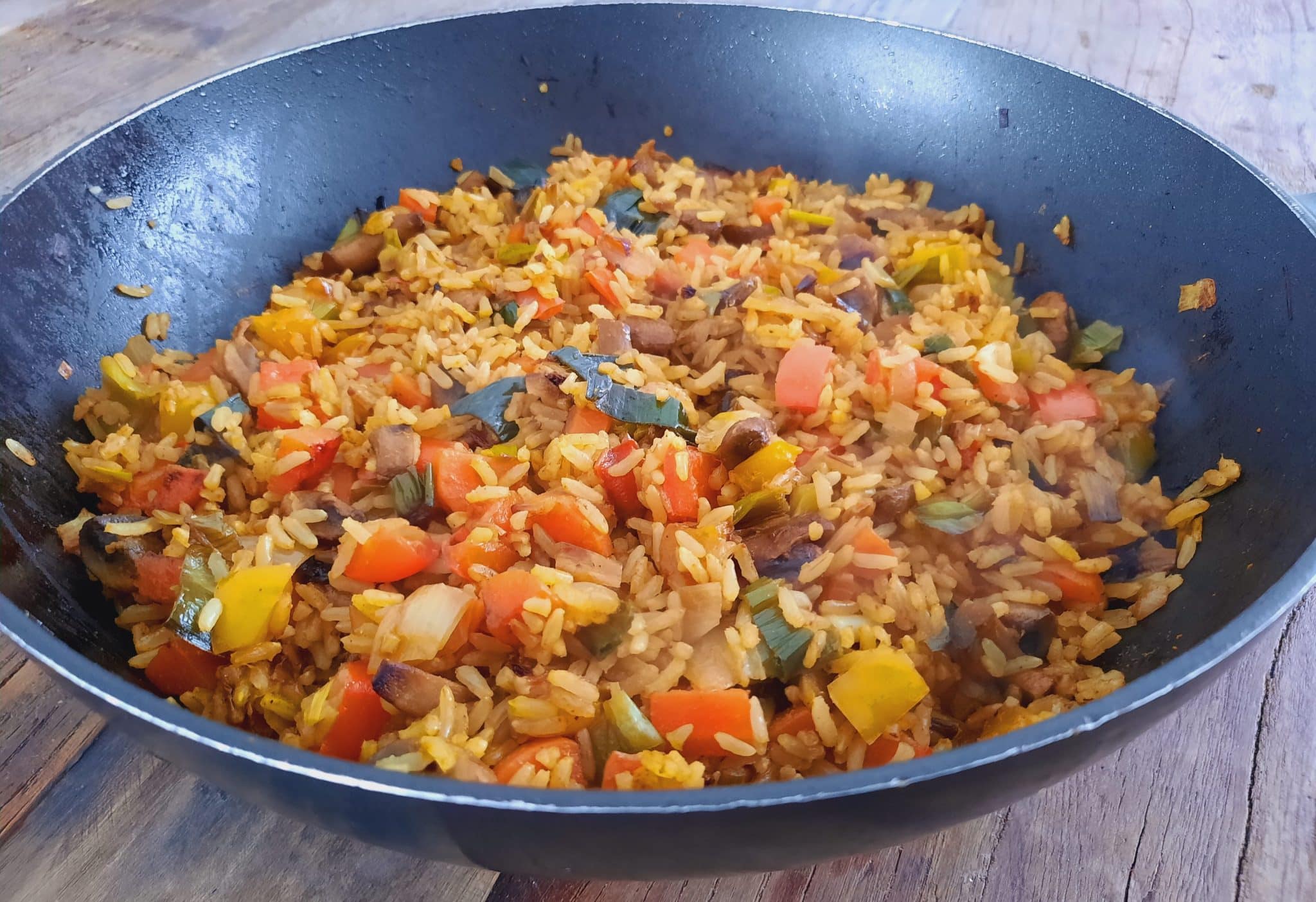 ⏲20 minutes
🍽4 portions
Ingredients
250 grams of uncooked rice
3 grams of ras el hanout
3 grams of curry
1 leek
2 paprika's
2 carrots
250 grams of mushrooms
1 onion
1 cube of stock
Sate sauce (try our recipe) and/or an omelet is a good combination with this dish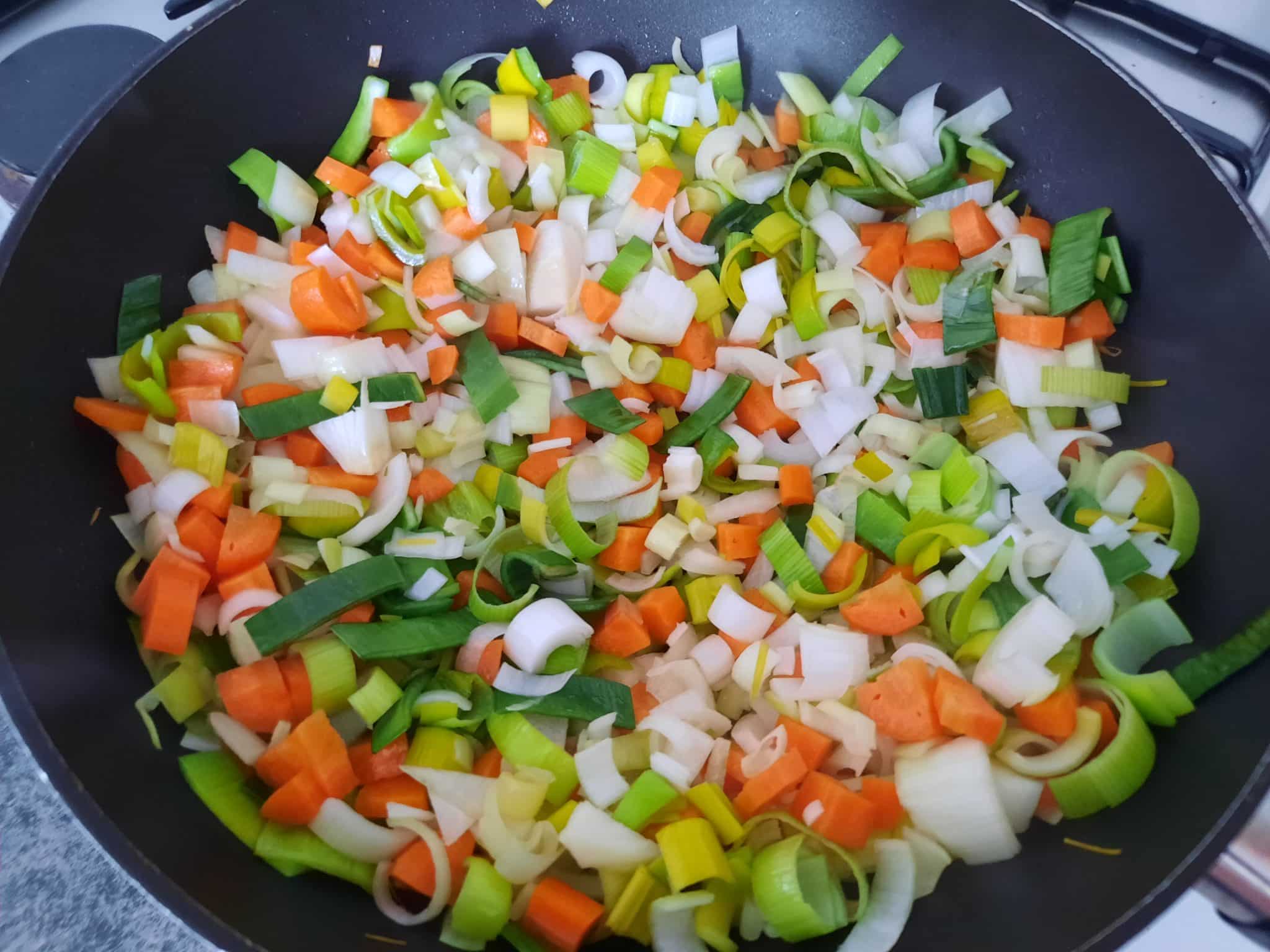 How to make it?
Cut all the vegetables and put a pan on the stove at middle to high heat. Then cook the rice with the cube of stock in the water according to the instructions on the package. In the meantime start baking the onion, carrot, and leek. Add the rest of the vegetables after the first ones turned a little brown. Bake them until they're baked properly and have some color. Add the spices just before the rice is done cooking. When the rice is cooked and the water is drained you can add the rice to the vegetable pan. Bake the entire mix for one or two more minutes and enjoy your fried rice!
Tip: you can serve this fried rice with Satay Sauce, an omelet or some fried onions.