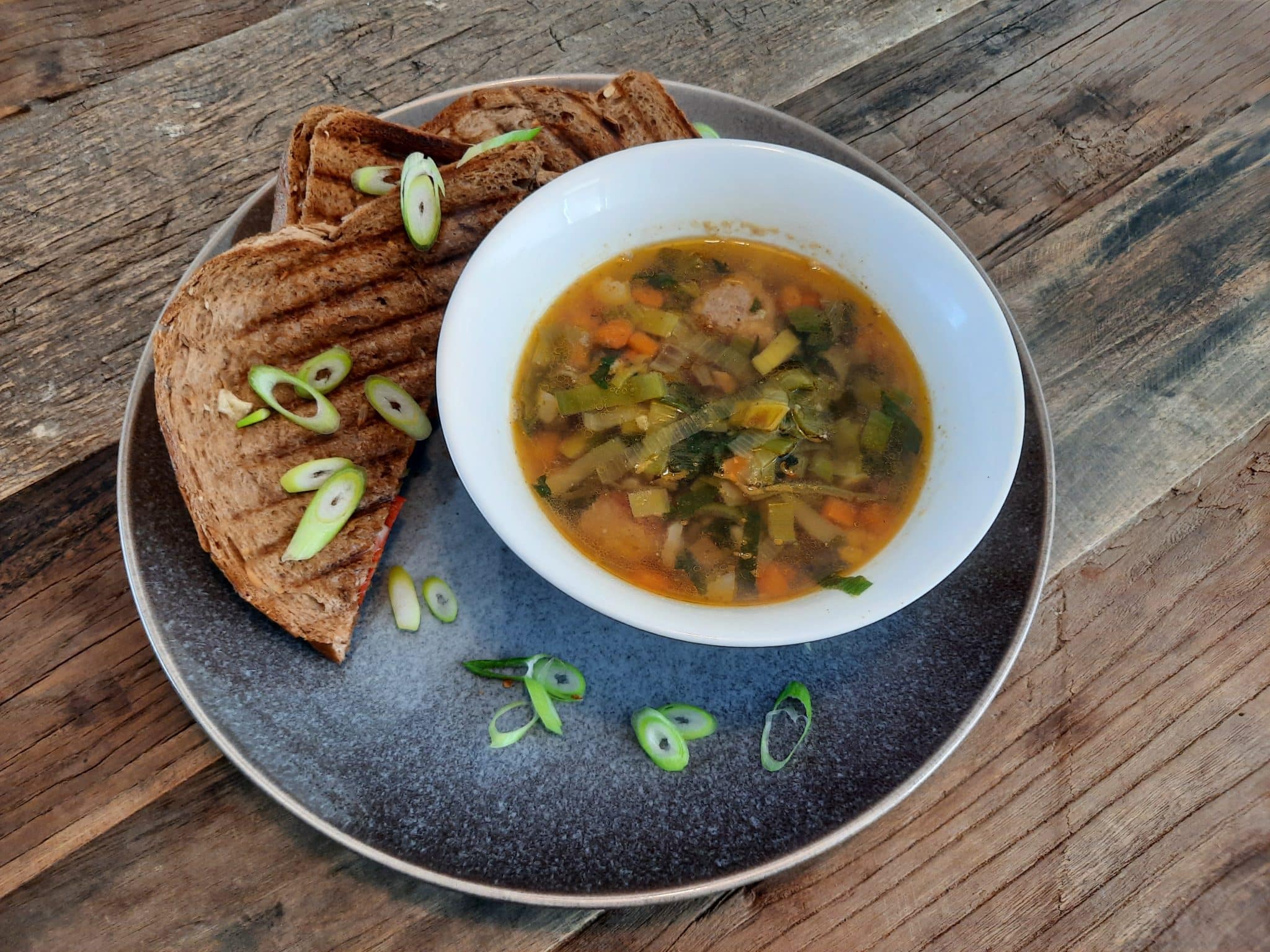 Grilled cheese sandwiches are an easy snack to make. Sometimes we eat them in combination with a bowl of soup. It's also a great standalone lunch and one of the best things in the world to eat when you're drinking. It's our favorite thing to make after we get home from a party. There are many ingredients you can add that will make the grilled cheese sandwich even yummier. We will share some of our favorite variations today.
The grilled cheese sandwich with pesto
Add some red pesto to your bread before adding the cheese. In this example, we used wholegrain bread with matured cheese.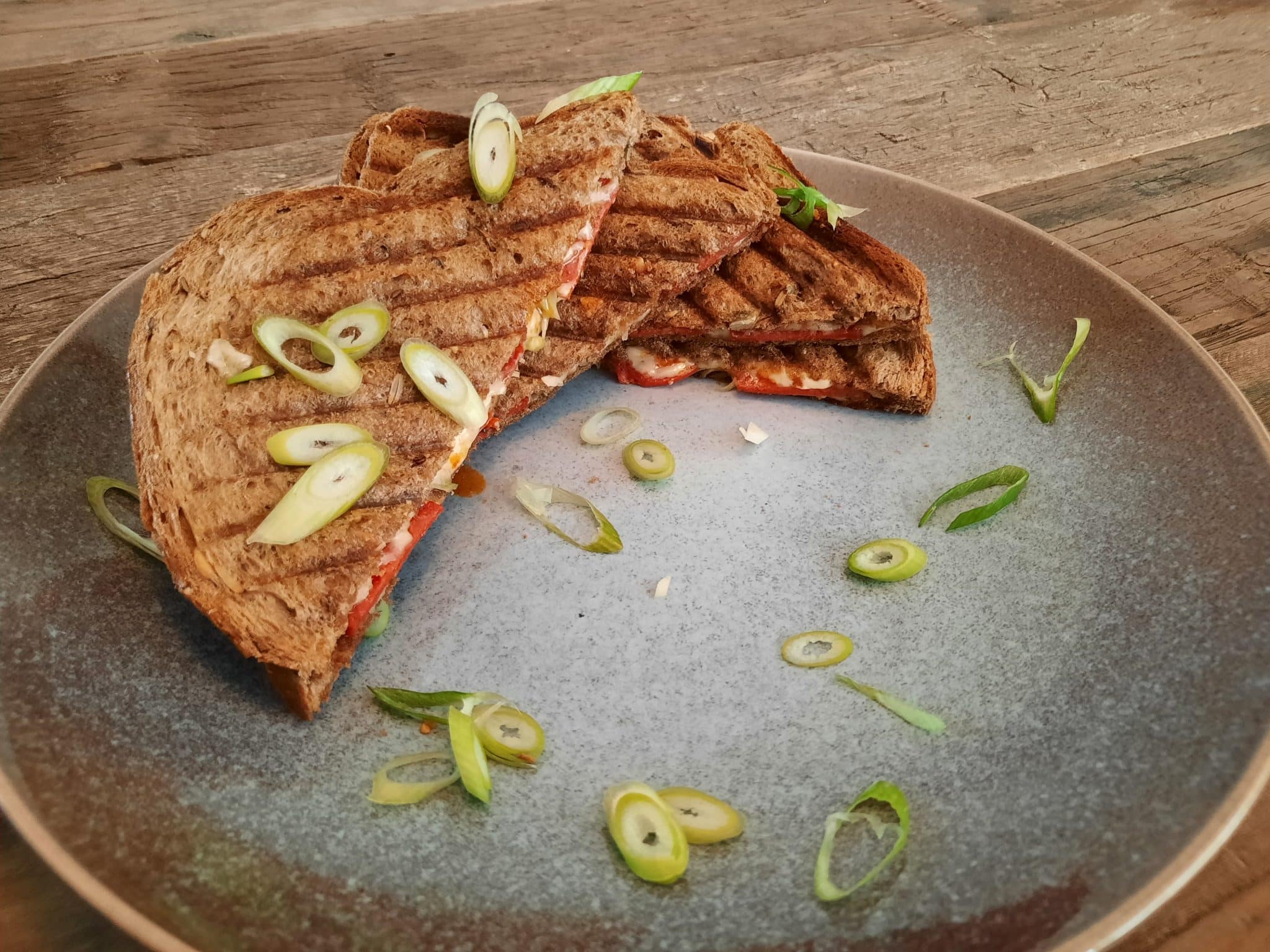 The spicy grilled cheese sandwich
Add some chorizo slices and spring onion to the sandwich, this will make it a bit spicy. If you want your sandwich even spicier you can add some sriracha to it. We used a baguette and a combination of matured and cheddar cheese for this sandwich.
Tips to make the sandwiches even tastier
– Spread some butter on the outside of the bread in order to get a more crunchy bread.
– Don't spread butter on the inside of the bread! That can get mushy, especially on thinner slices of bread.
– Ketchup and/or sweet chili sauce are a nice combination with the grilled cheese sandwich.
Looking for more inspiration? Check this article for two more variations of grilled cheese sandwiches!