We like to try out different breakfast recipes as we hate eating the same thing every morning. This time we tried a new breakfast Bavarois recipe.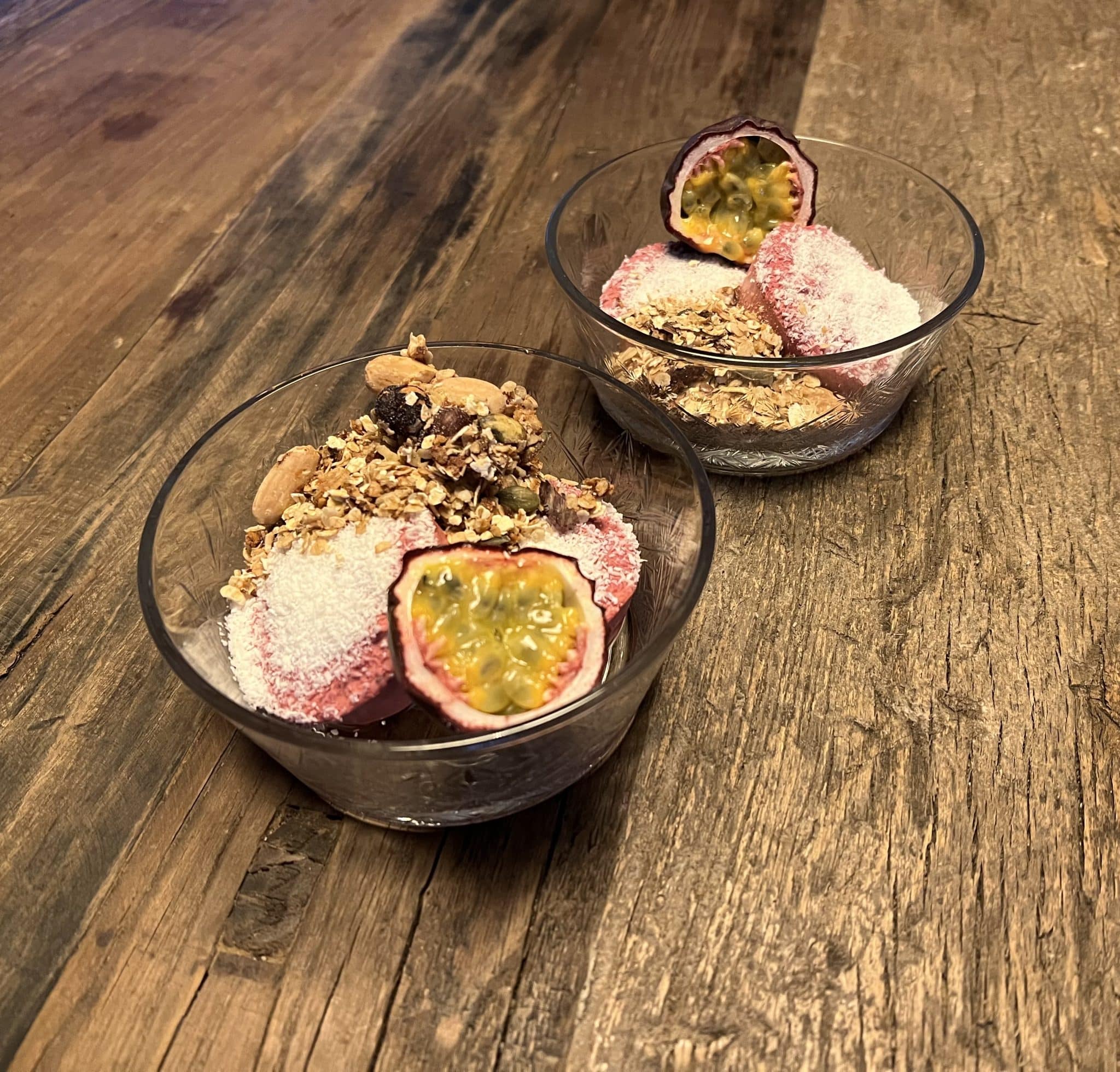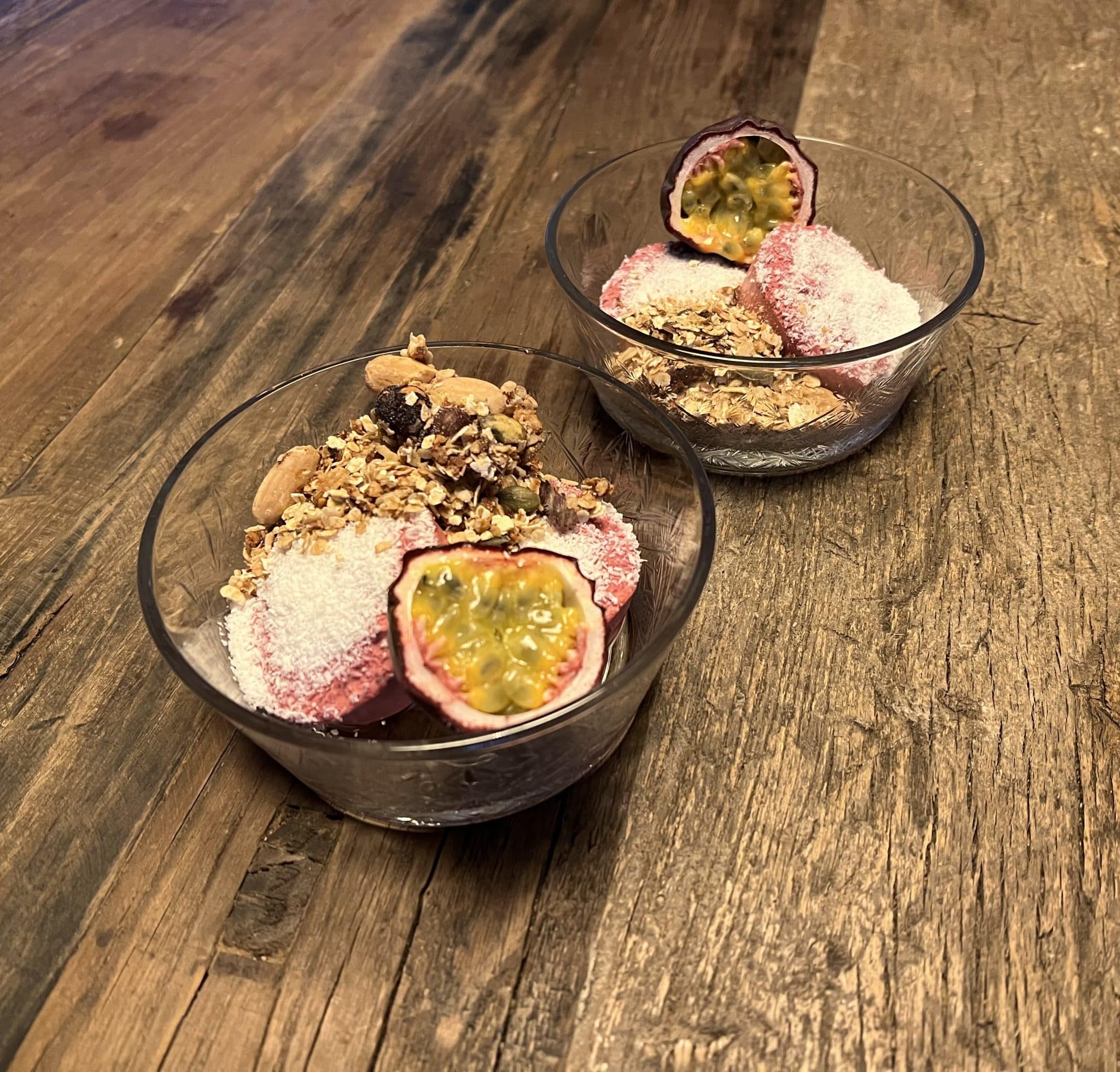 ⏲ 15 minutes
⏳3-24 hours
🍽 12 portions
Ingredients
500 grams of fruit (we used a mix of mango, blueberries, red fruit, and coconut)
500 grams of cream
50 grams of grated coconut
6 leaves of gelatin (or gelatin powder for half a liter)
50 milliliters of water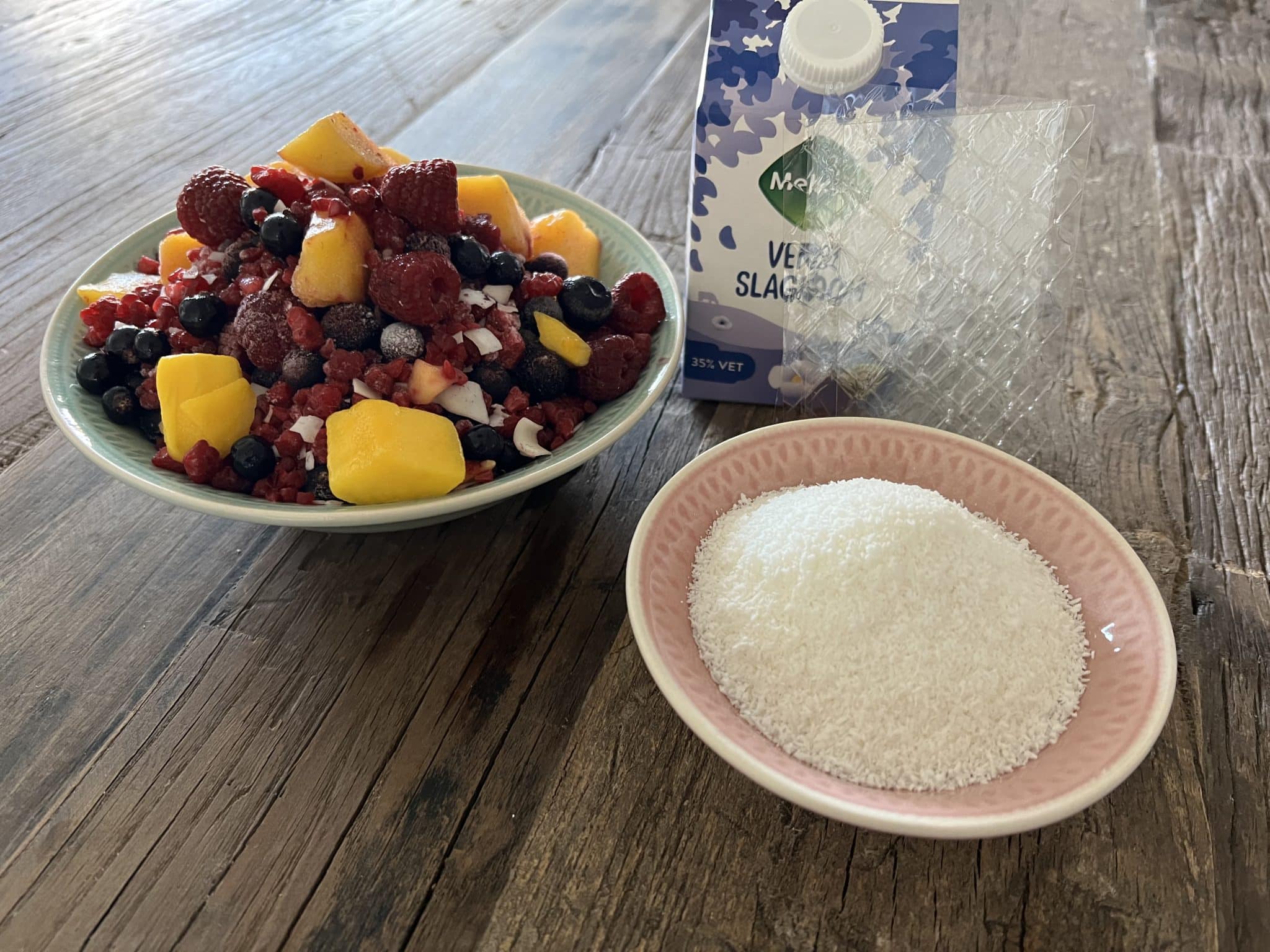 How to make it?
Blend the fruit(s) with a blender. Soak the gelatin leaves in water (or prepare the gelatin powder according to the instructions on the package). Put half of the mixed fruits with water and gelatin in a pan on the stove. Heat and stir until the gelatin is fully absorbed in the mixture. Fluff up the cream in the meantime. Stop when the peaks start to form, you want a sturdy Greek yogurt-like substance.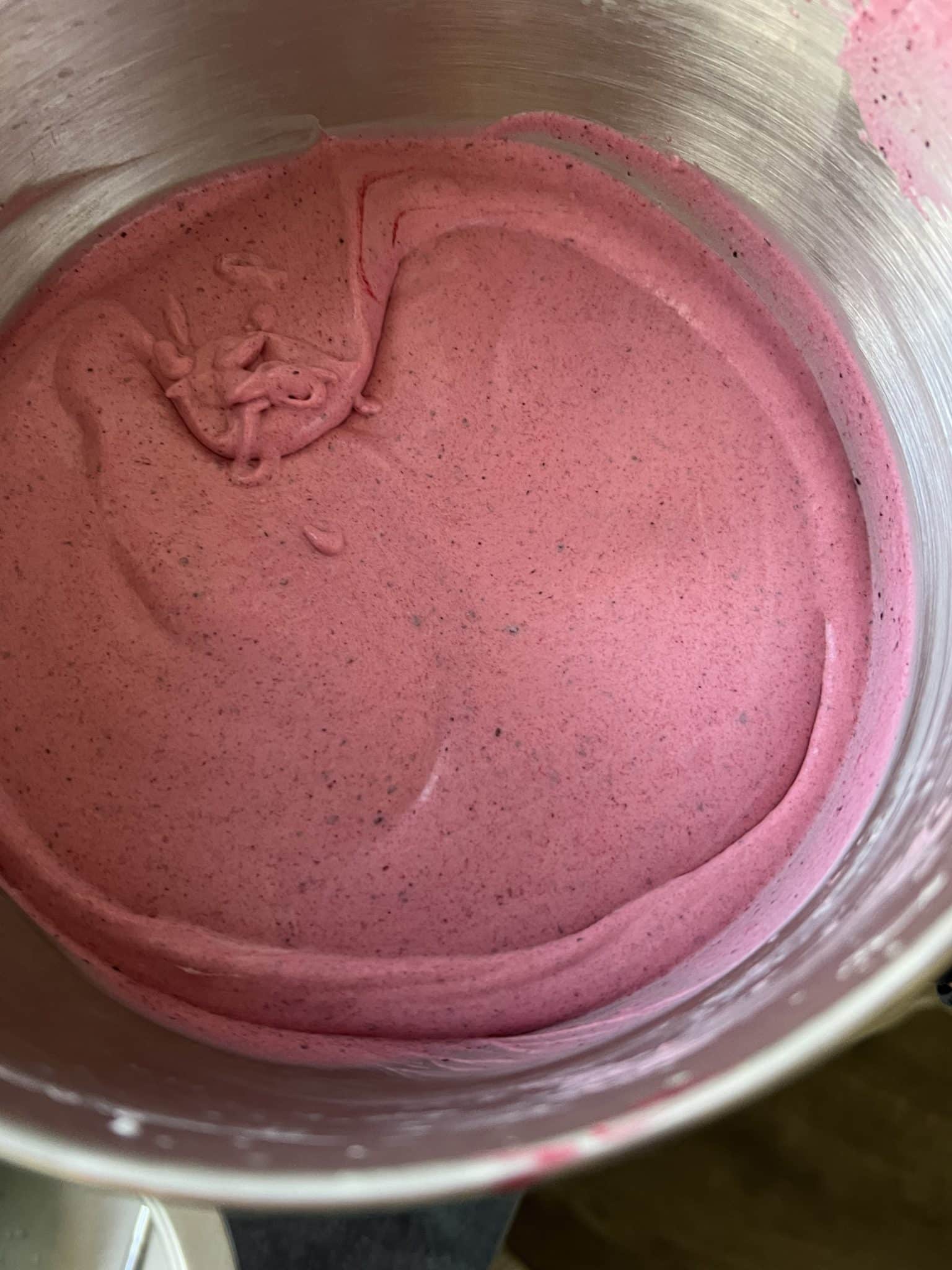 First, mix the remainder of the blended fruit(s) into the pan. Do this slowly and keep stirring so that the gelatin does not clot. When the mix in the pan is at room temperature. Scoop a little bit of the fluffed cream into the fruit mixture and mix it. Then mix the rest of the cream and fruit so that you end up with one mixture. Try to make this fast without beating all the air out of the mix, use a spatula to do this. Add the mixture to the form you prefer, we used a muffin tin and put the rest in a cake tin. To finish it we put some grated coconut on top. Put the muffin tin/cake tin in the fridge for at least 3 hours. Enjoy this breakfast bavarois! You can even put some in the freezer to preserve them.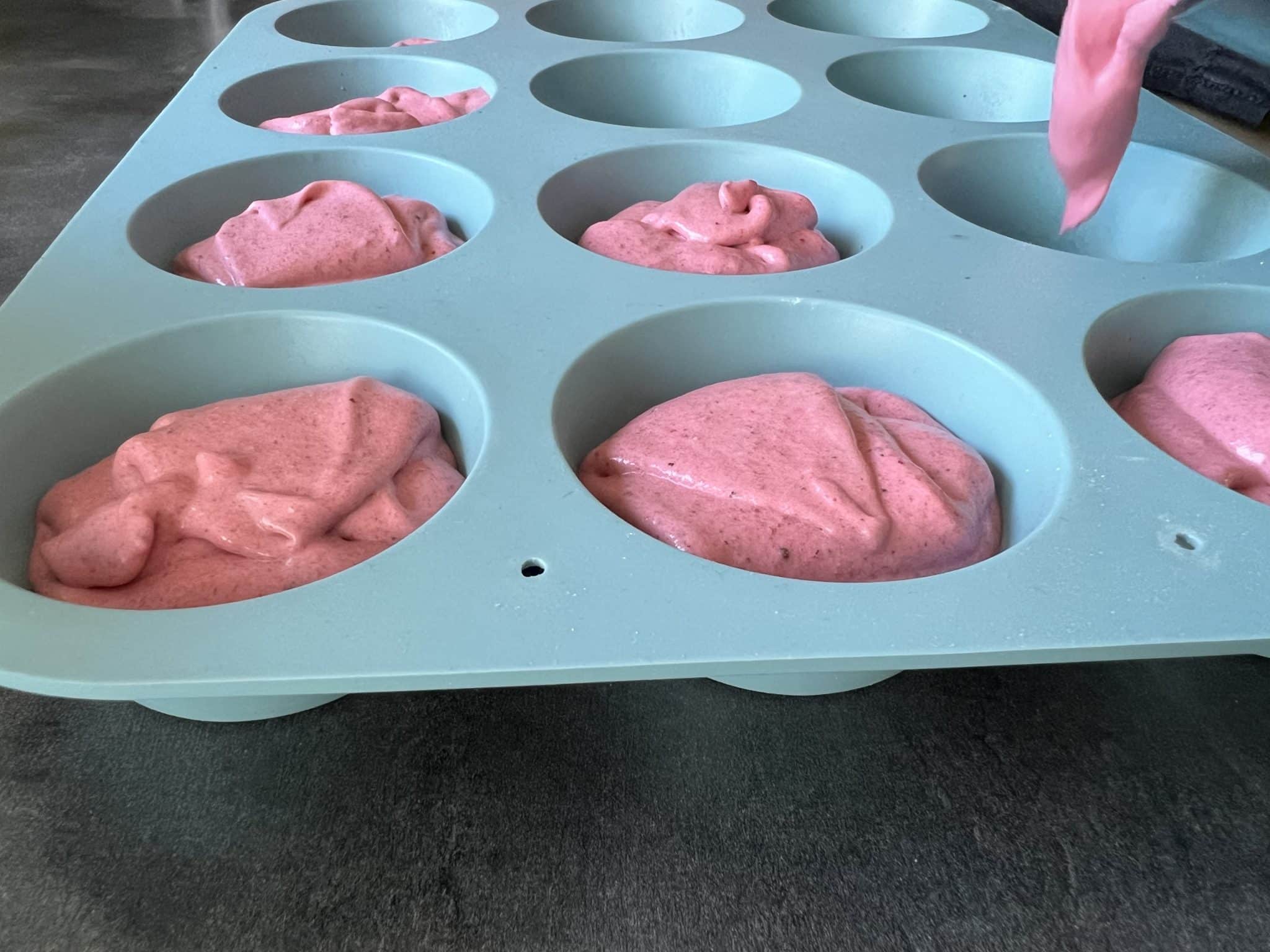 Get more breakfast inspiration with these 5 vegetarian breakfast recipes.