The Blue Mountains were one of the most beautiful places we visited during our trip to Australia. We did many hikes, saw stunning views, and camped in the national park with our camper van. In this article, we'd like to tell you about the places you don't want to miss in the Blue Mountains area. We'll also talk about which free campgrounds we can recommend.
Botanical gardens
The first place we visited was the Botanical Gardens. The view from the platform close to the garden's entrance was beautiful. We also walked around in the gardens where it's quiet and peaceful, which was perfect! You could spend hours here. However, we only did a short walk as we didn't choose to spend much time here because we had more to see.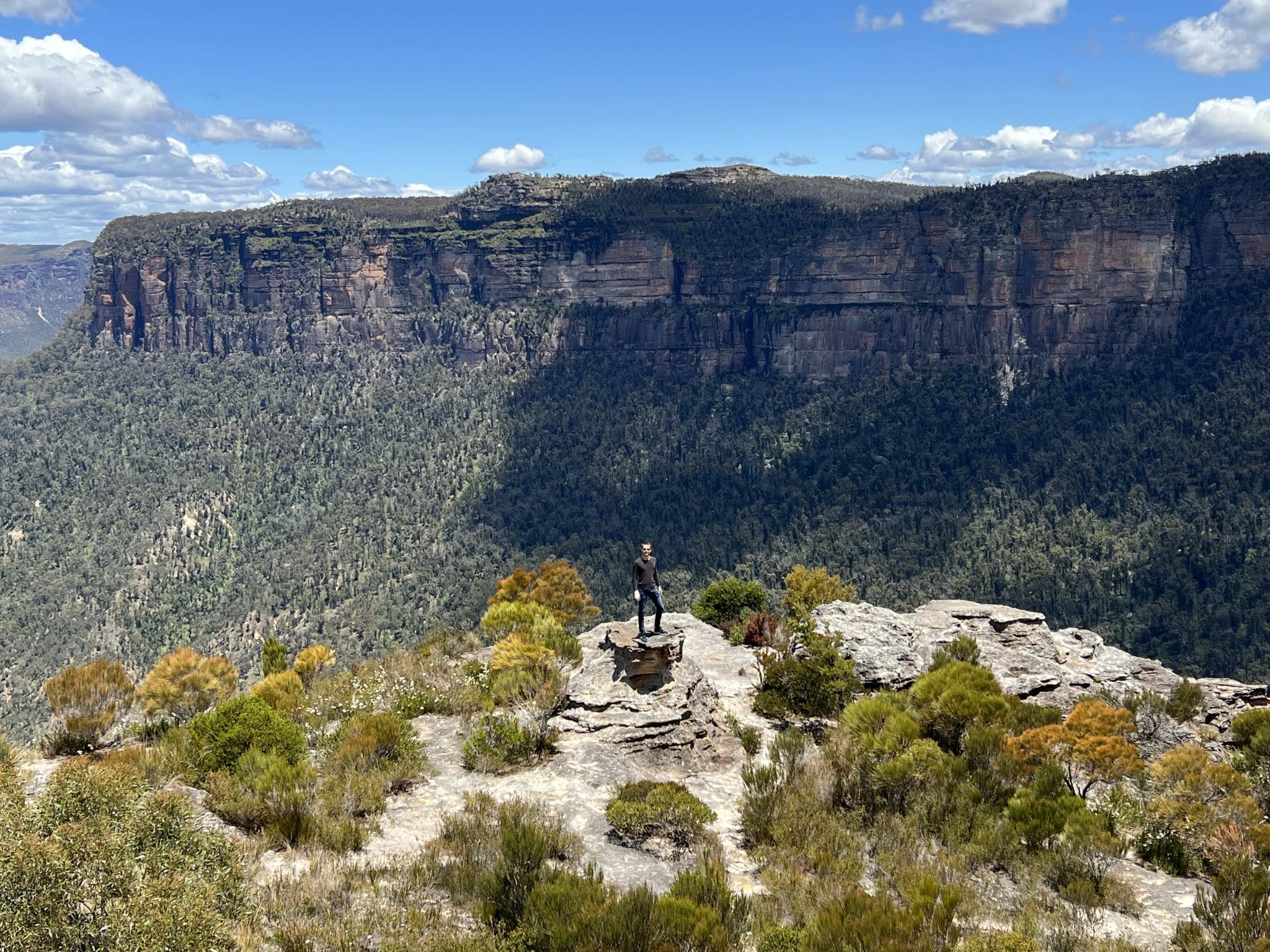 Wall's Lookout
Wall's lookout was a great lookout point. You could see very far, and it's a beautiful site! The walk to the lookout is relatively easy. It'll take approximately 30 minutes (including the walk back 1 hour). It wasn't a steep track. However, you should make sure to bring enough water as it can get pretty warm in the sun.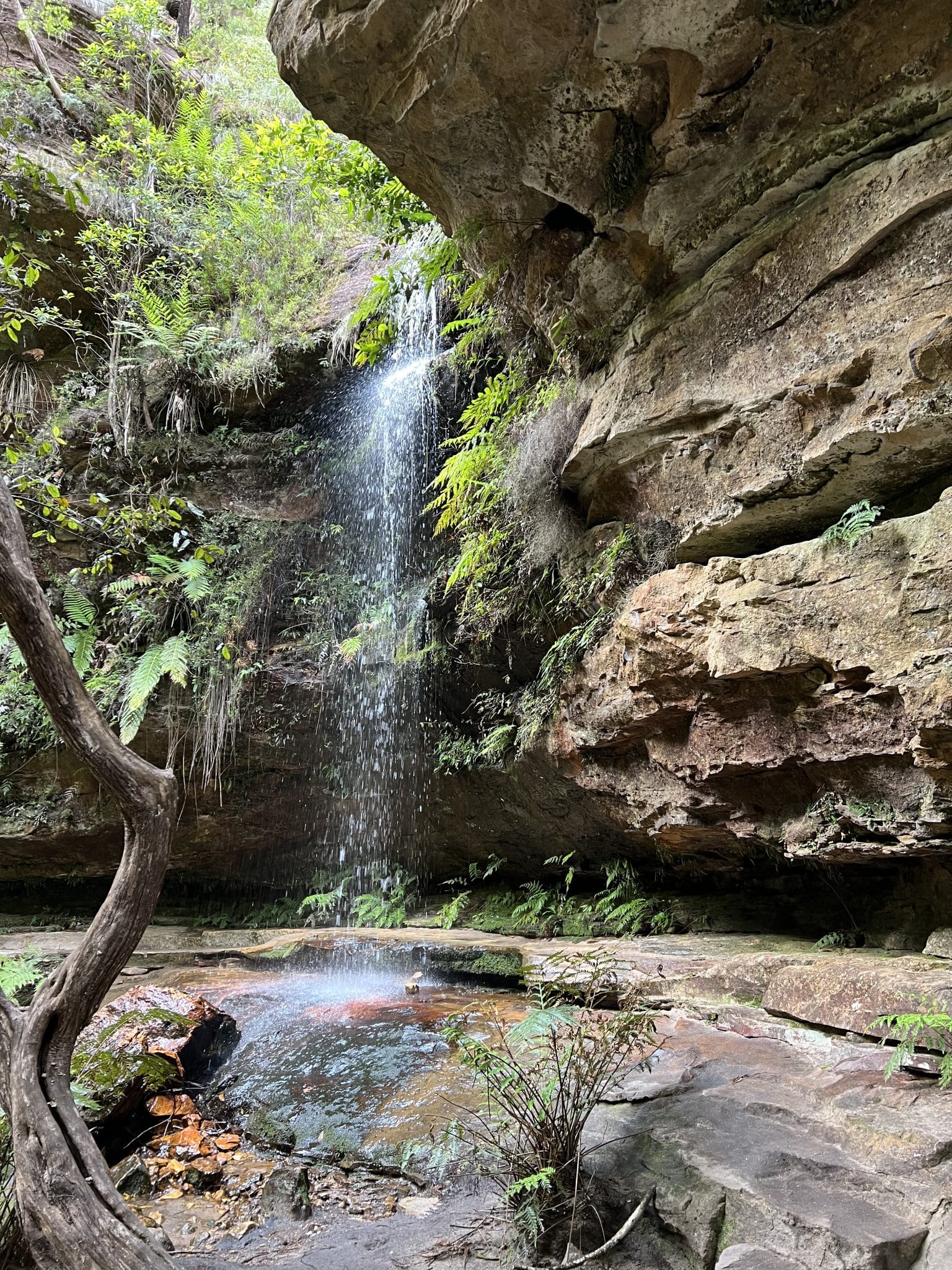 The Grand Canyon Walk
The next day we made the best hike of our entire vacation, namely the Grand Canyon Walk. On this walk, you'll also get to Evan's Lookout, which has a great view. But according to us, that wasn't even the highlight of this hike. Every minute of this hike we had breathtaking views of plants, rocks, and waterfalls. We even had to go through a little cave. It was spectacular, with lots of different sights and vegetation to be seen. It's a pretty intense hike with many steps and height differences. Finishing the walk will take a few hours. If you have the energy to spare and you are in good shape we definitely recommend this walk.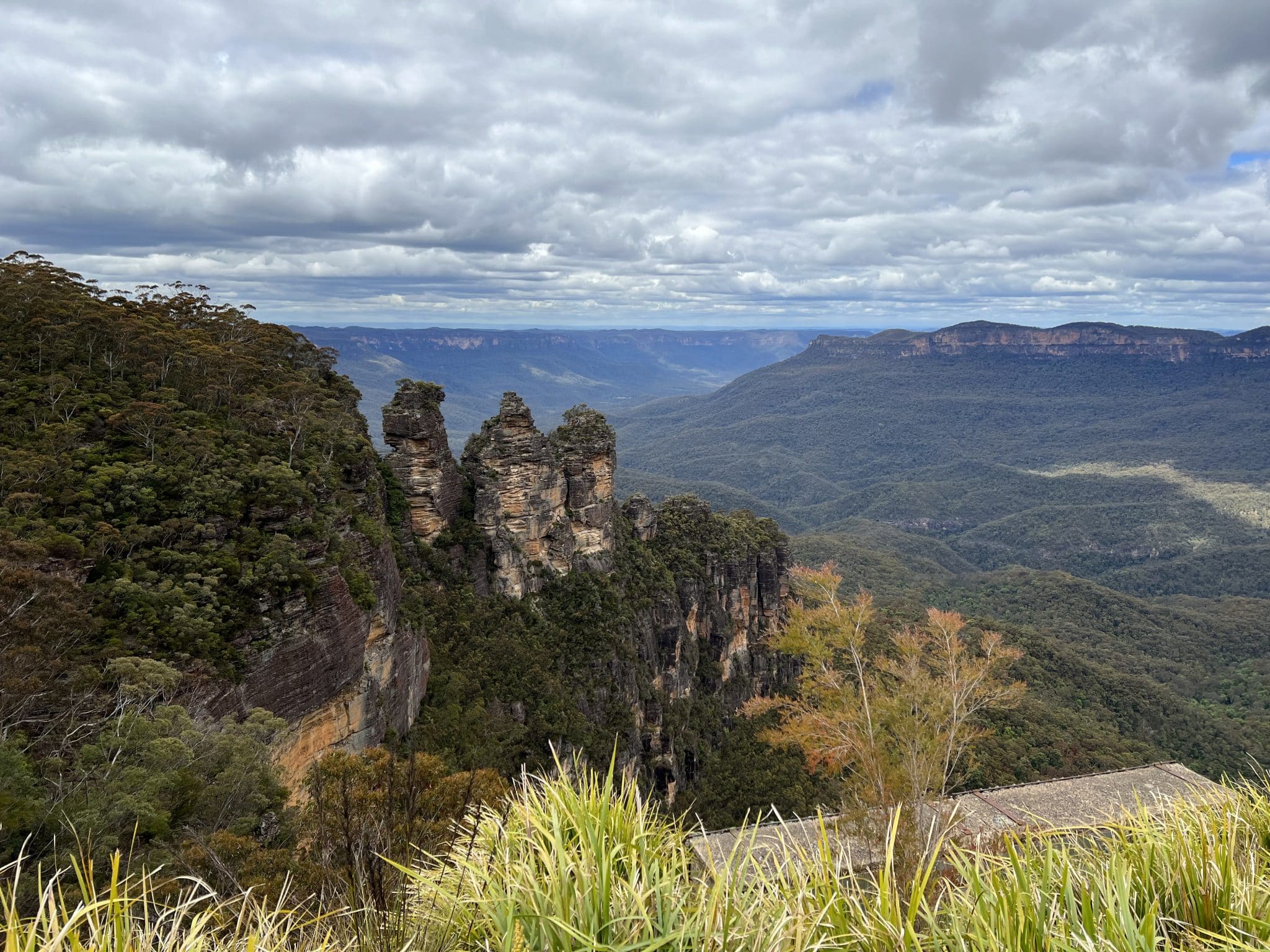 The Three Sisters
We also paid a visit to the most popular and well-known place in the Blue Mountains, named the Three Sisters. We thought the other sights we had seen were just as impressive, and there were too many tourists at this location. However, if you don't want to hike, or if you don't have the time to do the hikes we recommend, this view here was pretty good.
Free Campgrounds
We camped at Mount York Campground, which is a free campground we can readily recommend. You can go on lots of hikes from here, and there are toilets and trash cans. It was really cold at night though, since it's so high up in the mountains, so be prepared for that. The next night we stayed at the Old Ford Reserve. This is another free campground with toilets and trashcans. It was next to the river, and not too popular so you don't need to worry about a camping spot as much. There were a couple of downsides to this campground: The road to this campsite is not well maintained and needs some work. The sites on the campground are mostly if not all based on uneven ground, so forget about lying perfectly flat if you decide to camp here.