Onion sauce is a good supplement to a lot of different dishes. This sauce is seriously tasty and easy to make! Great with lots of dishes or even simply some potatoes or a slice of bread.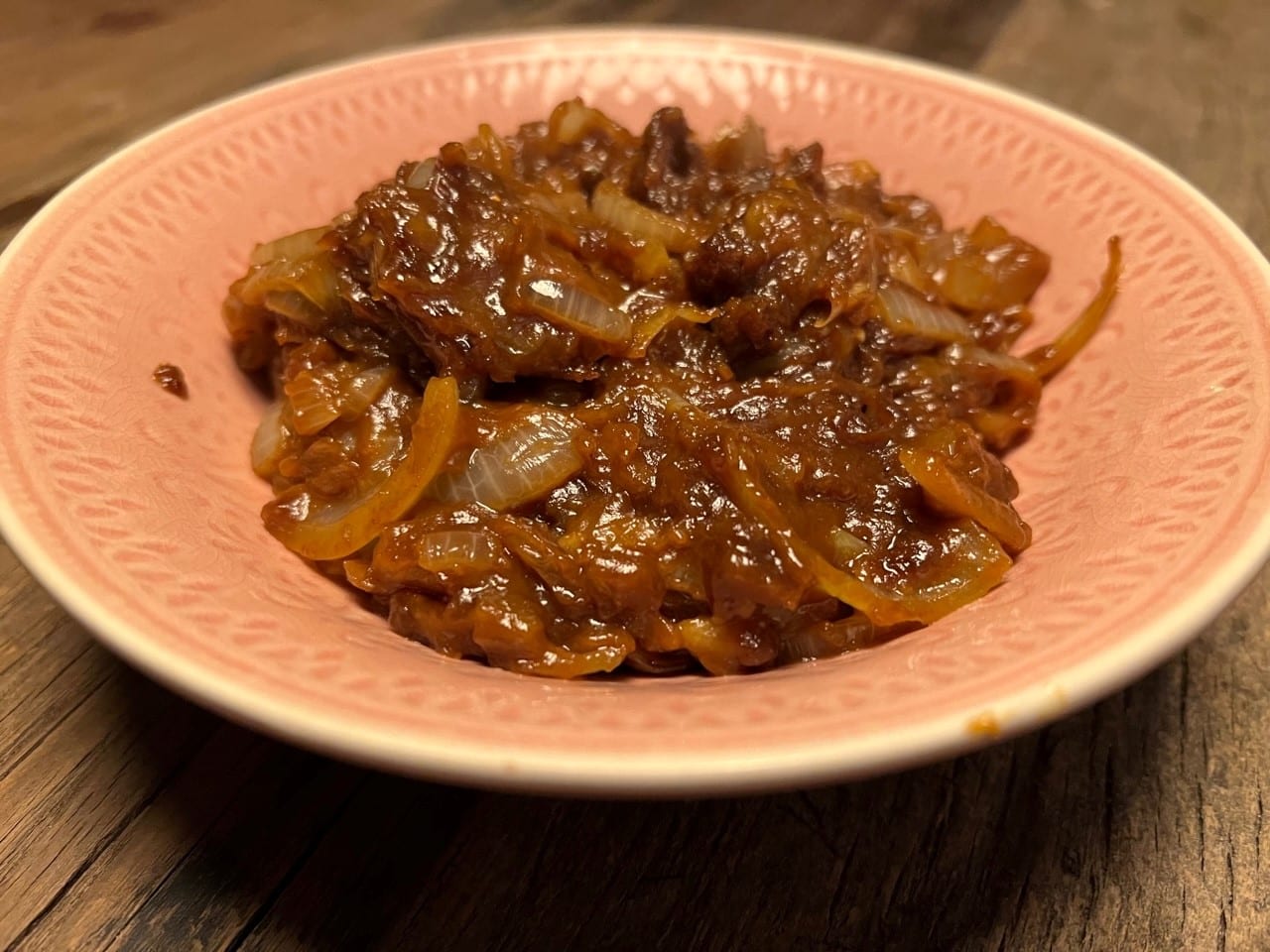 ⏲ 10 minutes
🍽 3-5 portions
Ingredients
2 onions
150 grams of sate sauce paste
33 grams of ketjap/soy sauce
33 grams of sweet chili sauce
1 full teaspoon of ras el hanout
optional: one tablespoon of mustard
How to make it?
Cut the onions in half rings. Bake the onions, when they start turning brown you can add the sate sauce paste and the mustard. Mix these ingredients before you add the sweet chili and the ketjap sauce. If the sauce is too dry you can add some water or milk to prevent it from burning. Add the ras el hanout right before it's done. As we already mentioned you could eat this sauce with potatoes or bread. Enjoy this onion sauce with our mashed potatoes and carrot recipe for example.