Stewed pears are a great side dish at a fancy dinner party and we often make them during Christmas. They can also be used in a dessert. The pears get really tasty from the flavors of the spices and wine that we add. Are you curious about our stewed pear recipe?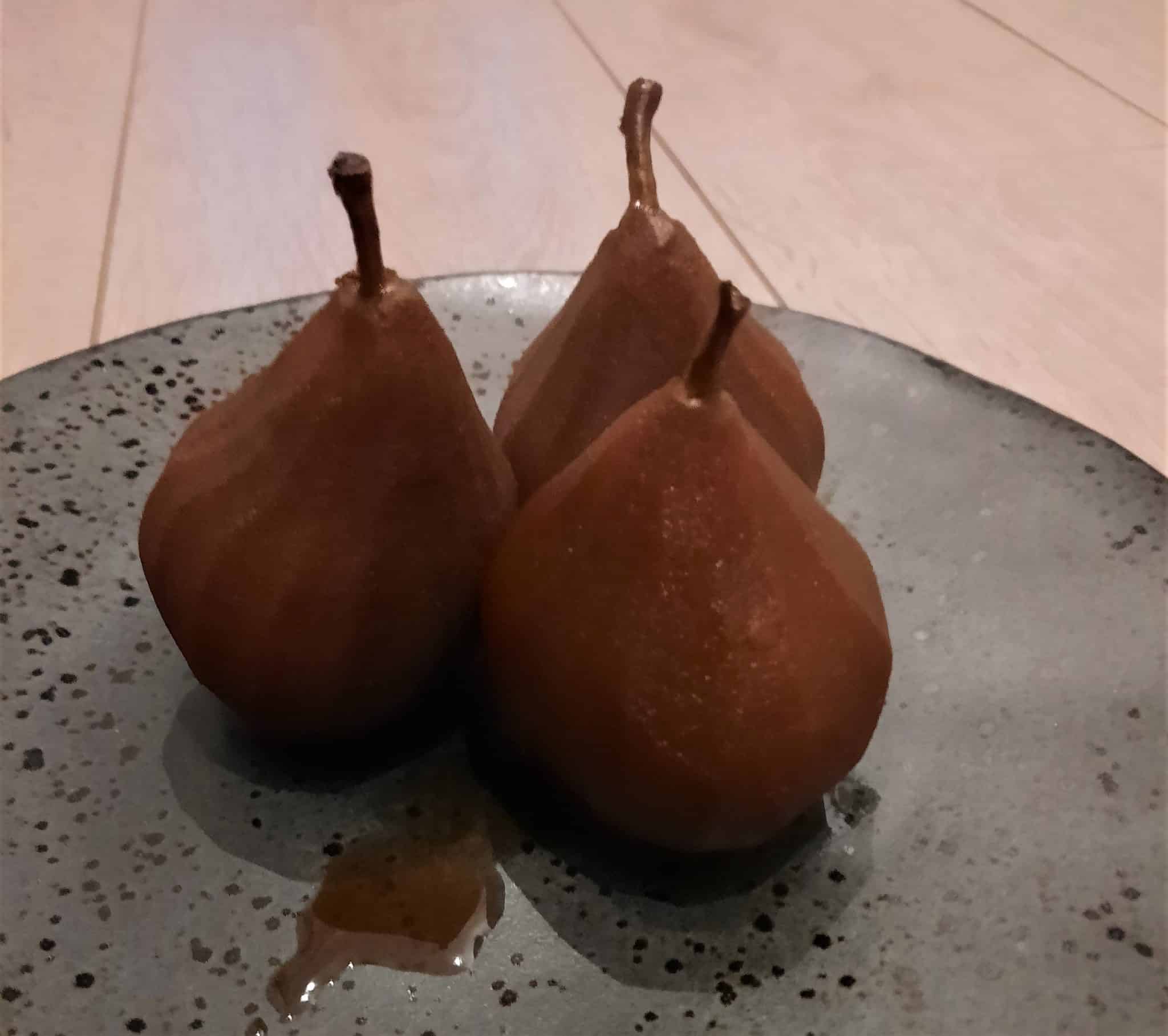 ⏲ 35 minutes
⏳ 3 hours
🍽5 big pears
Ingredients (depending on the amount/size of pears you might need more/less ingredients, this recipe is based on 5 big pears)

– 5 big pears
– 750 ml red wine
– 2 pieces of star anise
– 2 sticks of cinnamon
– 4 pieces of clove
– 2 leaves of laurel
– 135 grams of sugar
– 50 grams of apple syrup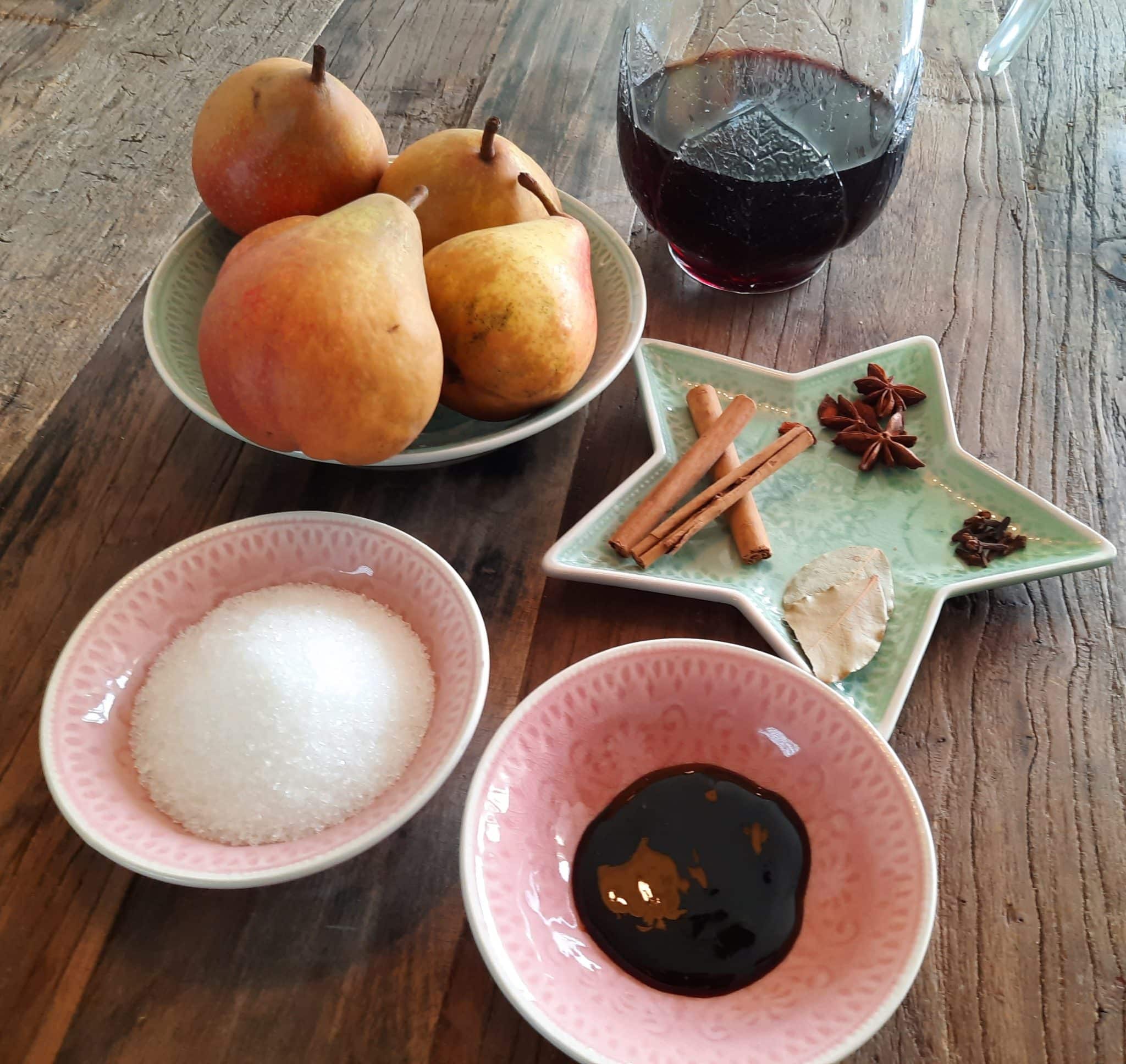 How to make it?
Put a pan on the stove and add the wine and spices. Let the mixture get hot, next add the sugar and syrup. Let the flavor blend while you put the pan on low heat. In the meantime, you can peel the pears and add the peel to the mixture. Give the mix time on the heat so the tastes may blend well. The more time the more taste from the spices you'll get and the riper your dish. Sieve the spices and peel them out of the mixture and add the pears to the mixture. Put the pan back on the stove at a low temperature for about three hours. Turn the pears every once in a while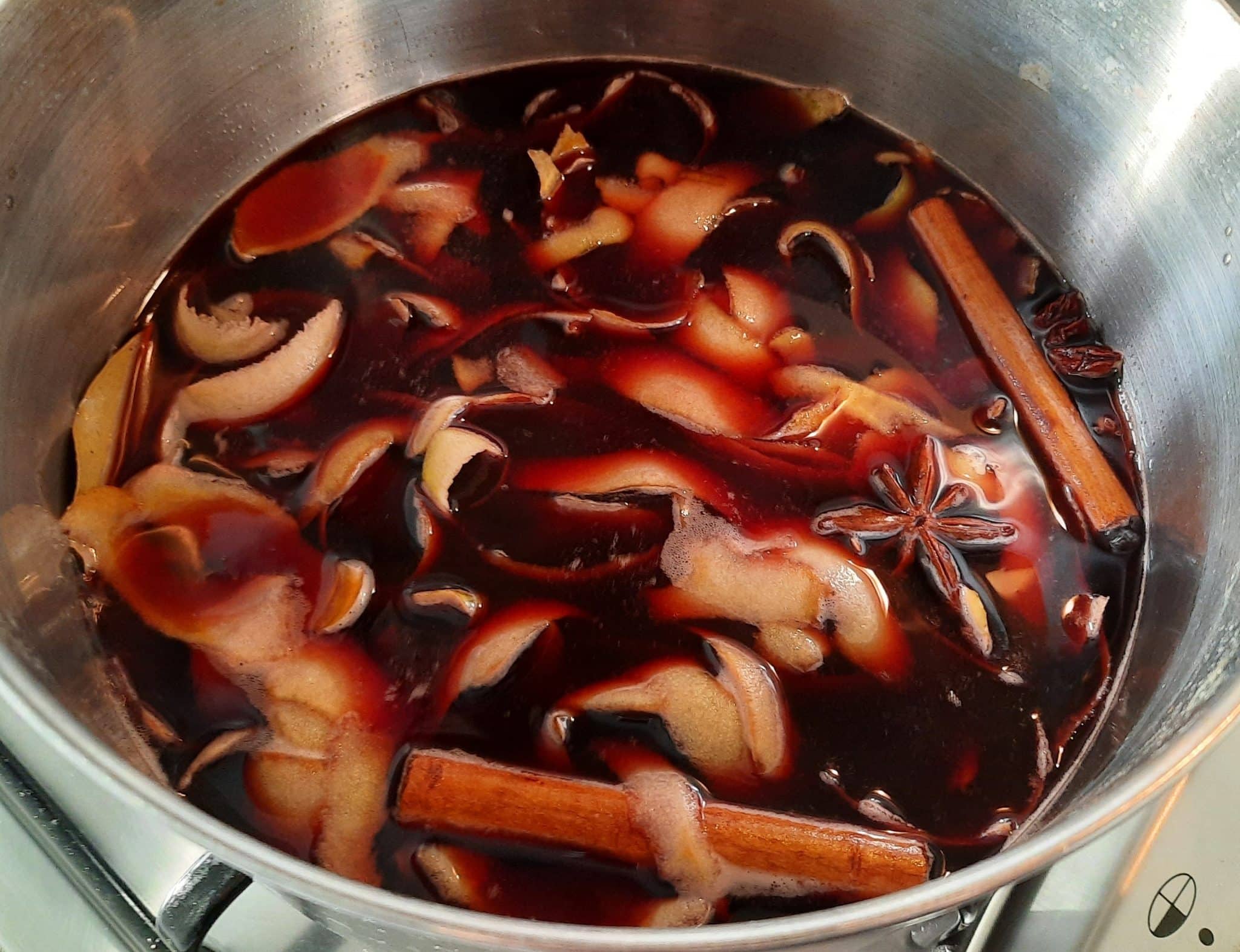 Tips
– Use the peel of the pears like we did in this recipe.
– Reuse the mix of the last time you made stewed pears, you can boil it down and freeze the mix.
– When you boil down the mix you can also use it as a sauce or syrup.
-You can also reuse the spices or even leave them in with the pears.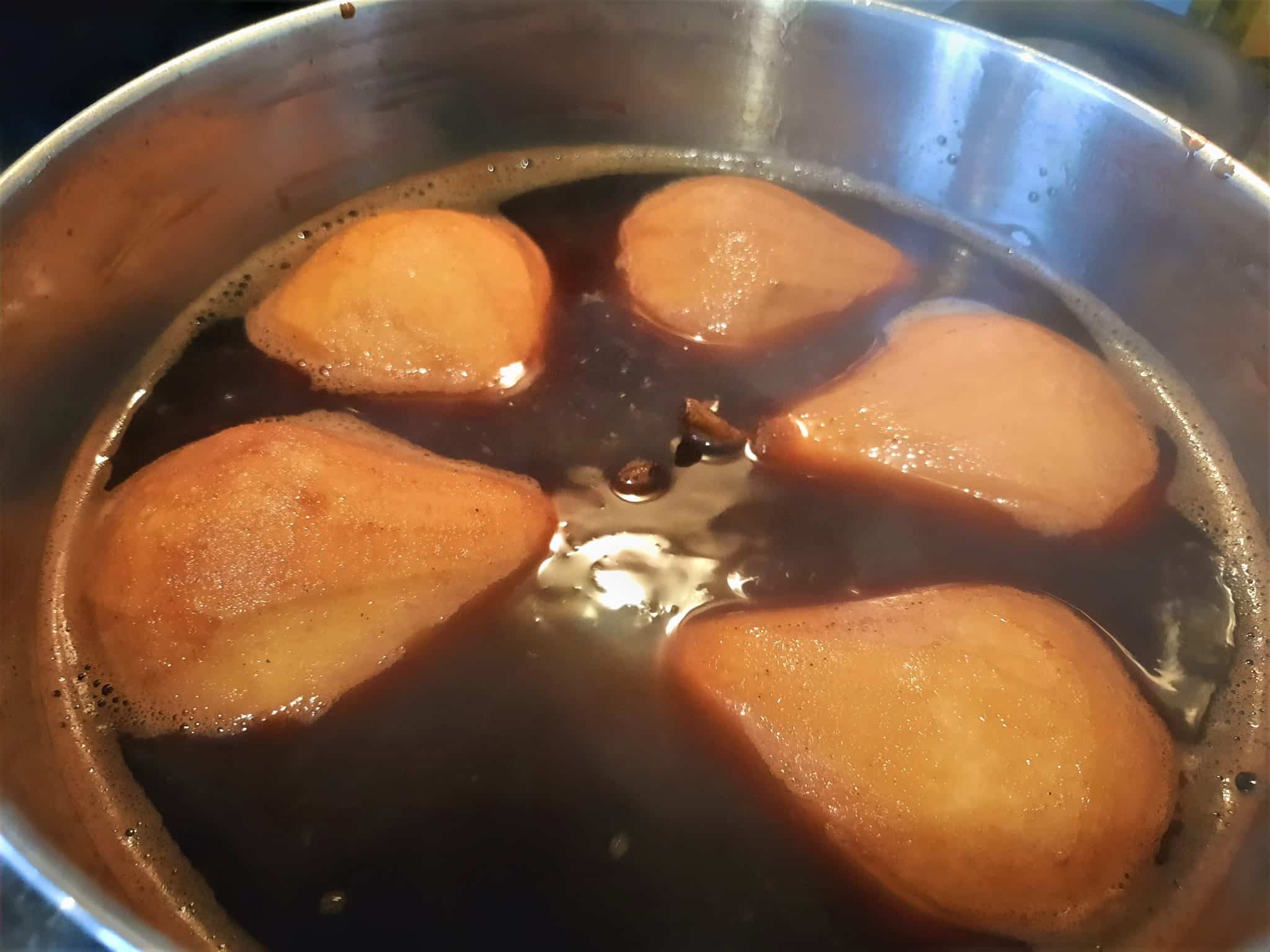 Variations
– Add nutmeg or cardamom pods.
– Depending on how sweet you'll like the pears you can add more/less sugar.
– If you use a different type of wine you'll get a different taste, try white wine or port for example.
– Add citrus peels for a fun change in taste.