Vegetable soup is a great way to eat some more vegetables. We often make vegetable soup for lunch and eat it in combination with a sandwich. There are about 100-150 grams of vegetables in one bowl of soup and it's really tasty! Today we will share the easiest way to make vegetable soup at home, in about 10 minutes.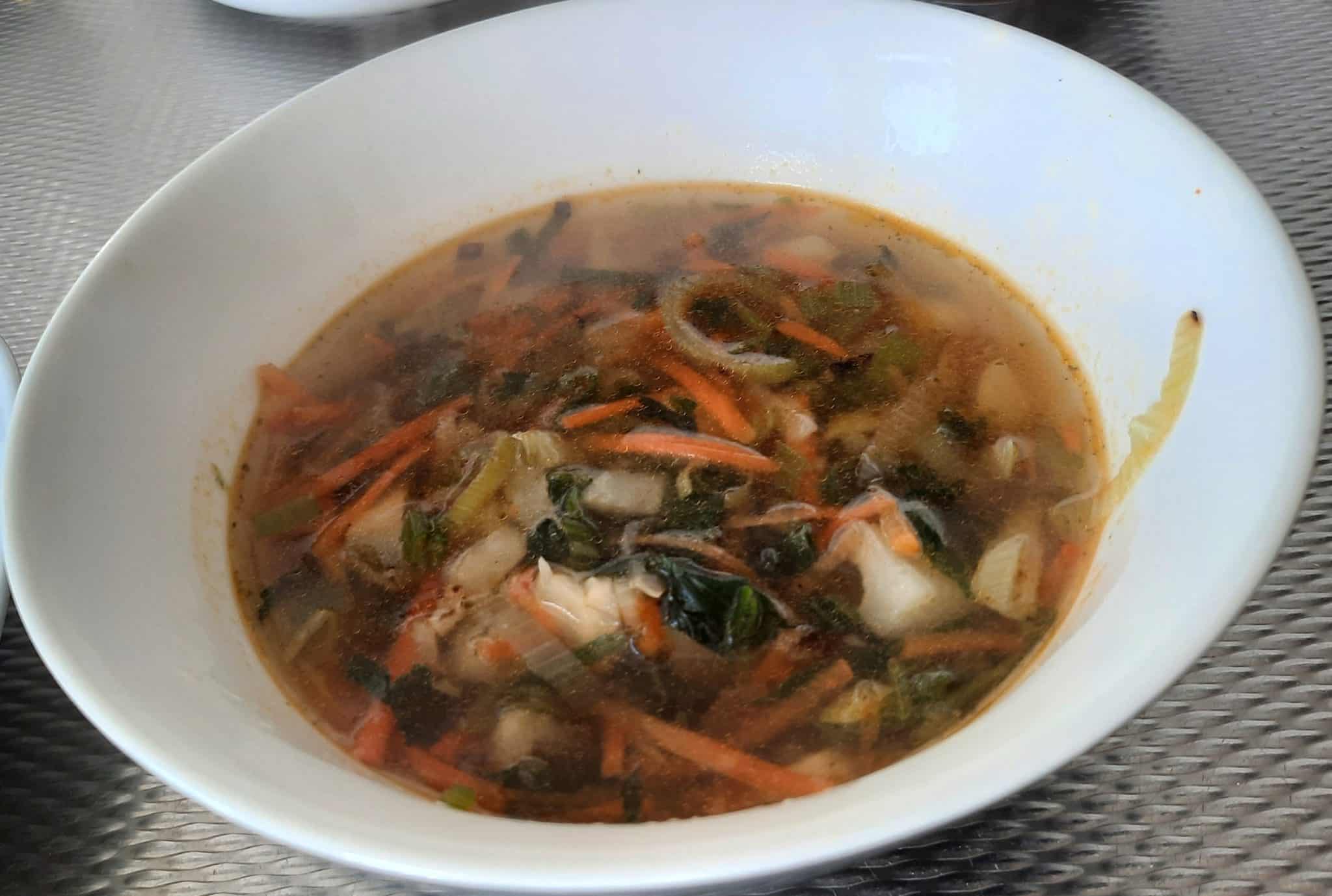 ⏲10 minutes
🍽3-4 bowls of soup
Ingredients
About 400 grams of (pre-cut) vegetables. Good vegetables for a soup are among others: carrots, onions, leek, and celery.
1 cube of vegetable stock
1 teaspoon of paprika powder
a few drops of Maggi liquid seasoning (you can replace this with some lovage)
a few drops of Worcester sauce
How to make it?
Put 1 baking pan and one cooking pan on the stove. Fill the cooking pan with about 1-1,5 a liter of water depending on your own wishes on how fluid/full of veggies you want the soup to be and add the cube of stock. Turn the heat under the baking pan up, put some oil in the pan and add the vegetables. Bake them for about 5 minutes until they're turning a little brown. Then add the vegetables, Worcester sauce, and the liquid seasoning/lovage to the cooking pan and let it cook for a few more minutes. Depending on taste and the amount of water used; add some salt or soy sauce to taste if you think it's not tasteful enough yet. And your soup is done, enjoy!
Our Zucchini Broccoli Soup Recipe is also easy to make and very healthy!