The recipe we are sharing today is a chocolate chip cookie with a twist. We added both pure chocolate and M&M's to what essentially are, American cookies. They're easy to make and delicious. It's a boatload of fun to make these M&M American cookies with for example your kids!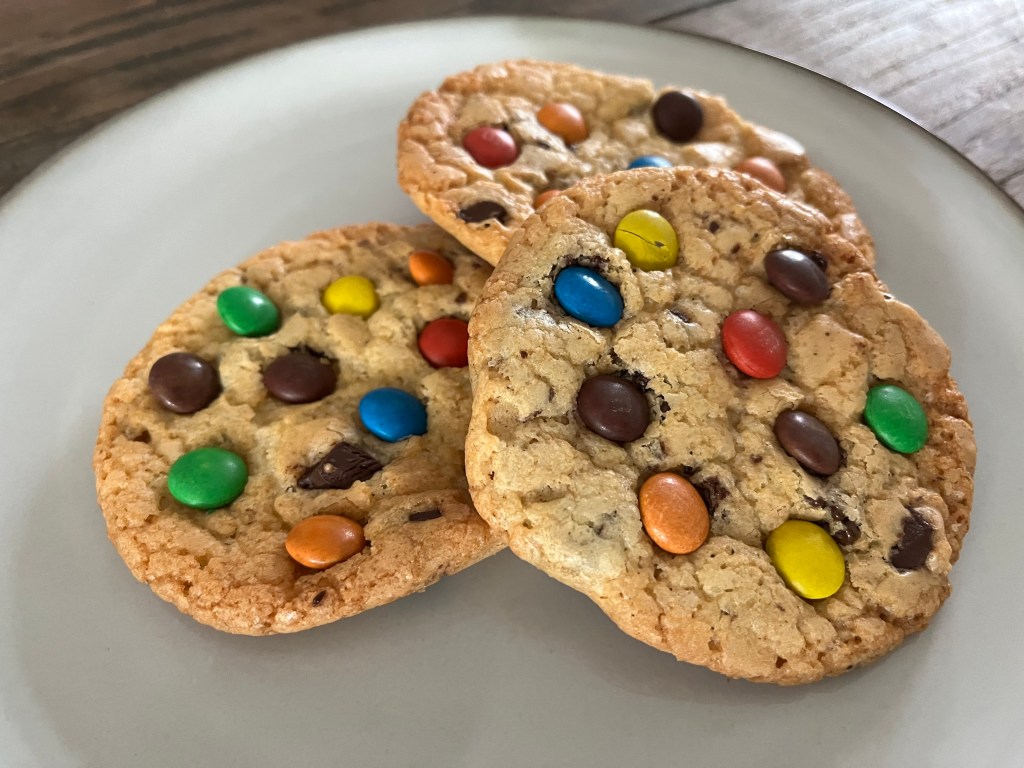 ⏲15-20 minutes
⏳12 minutes
🍽About 15 cookies
Ingredients
– 225 grams of self-raising flour
– 125 grams of butter
– 100 grams of caster sugar
– 100 grams of granulated sugar
– 15 grams of vanilla sugar
– 1 egg (medium to large)
– 1/2 teaspoon of baking soda
– 100 grams of pure chocolate (in drops or cut into small pieces)
– about 125 grams of chocolate M&M's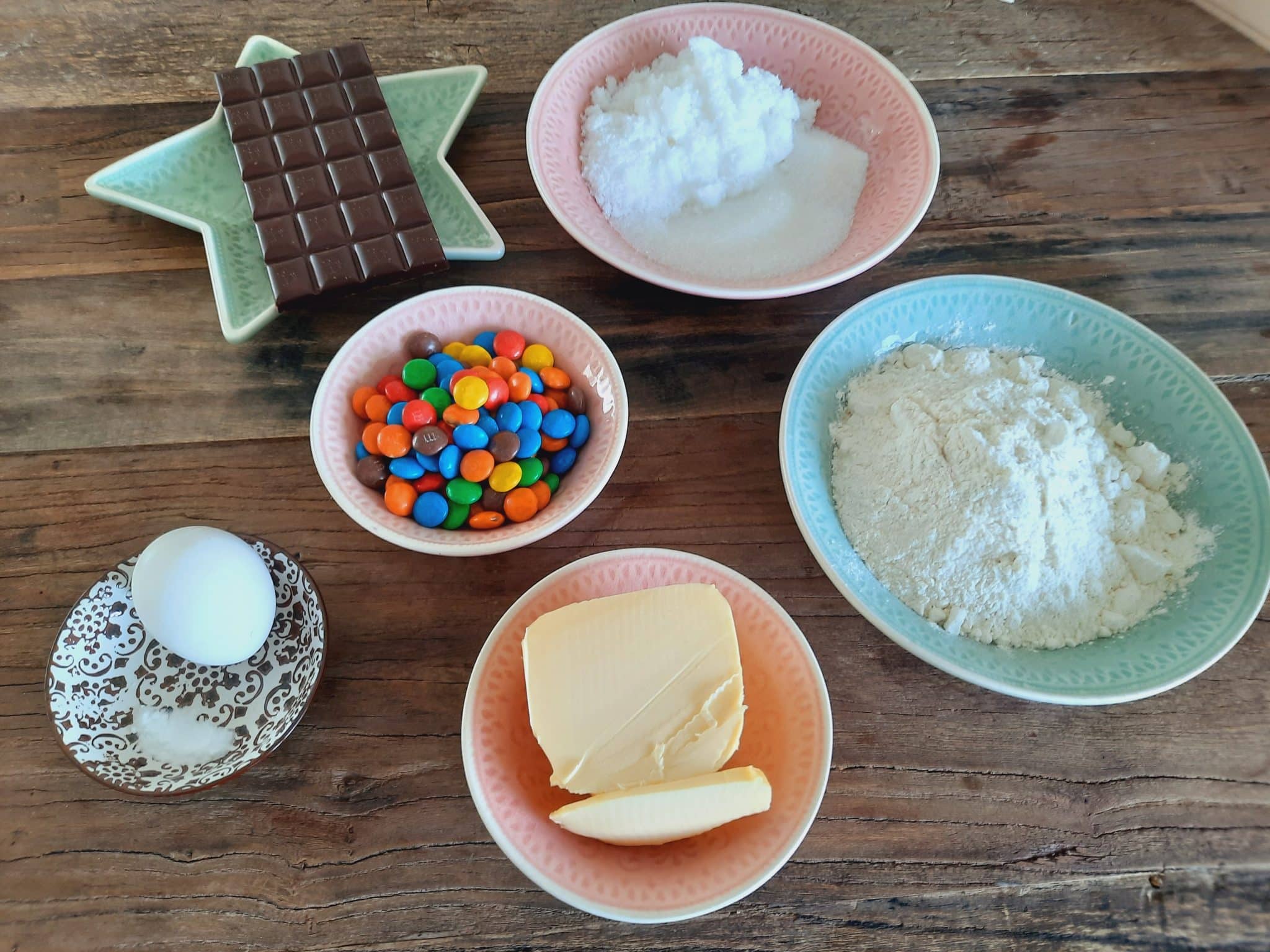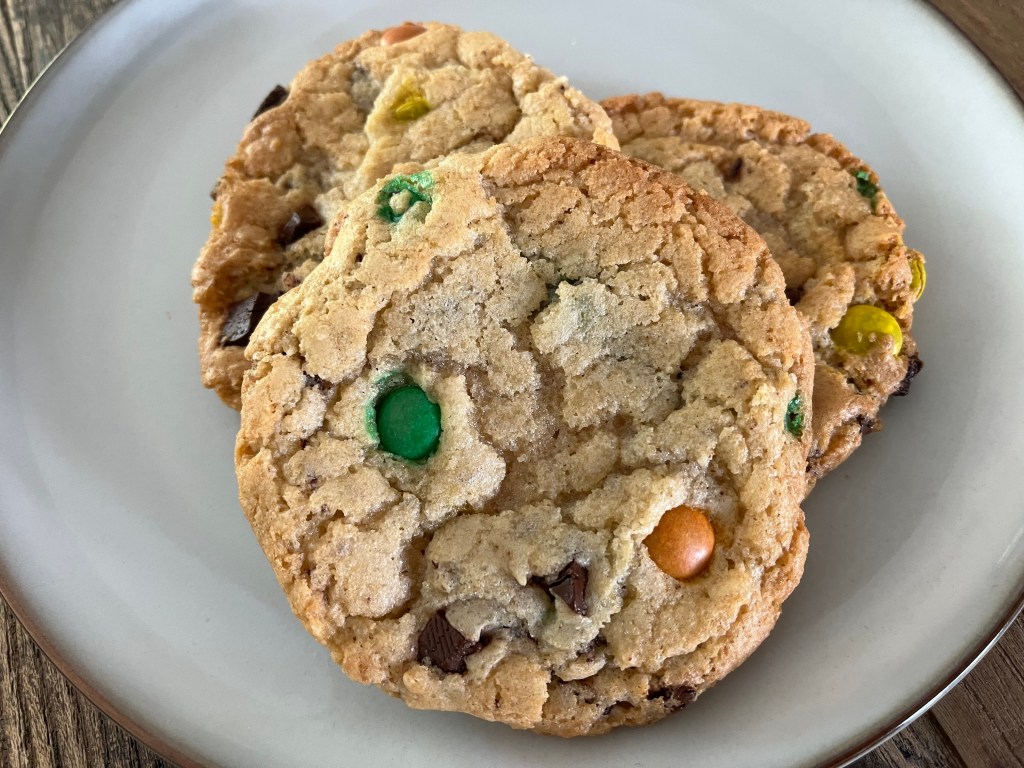 How to make it?
Weigh all the ingredients and preheat the oven to 175 degrees Celsius. Mix the butter and sugars together, you can melt the butter to make the mixing a little easier. Add the egg and mix until it's a smooth mixture again. Sieve the flour and baking soda and add them to the mix as well. Finally, add the chocolate pieces and stir them through the mix. Now you have two options, namely, you can add the M&M's before baking or after. The difference is how the cookies will look. The first picture at the top of this article is how the cookies will look if you add the M&M's at the end. The picture above this part is how the cookies will look if you add the M&M's before you bake them. Choose whichever you prefer.
Scoop about 15 balls out of the mixture and add them to a baking tray with baking paper. Bake the cookies for about 10-12 minutes. When the cookies are a little brown you can get them out of the oven. If you did not add the M&M's yet, add them immediately after getting the cookies out of the oven, you can add as many as you like. Let the M&M American cookies cool down and enjoy!