Pasta pesto was our go-to recipe as students and we still make it every now and then. It's so simple to make and very tasty. We made an easy vegetarian pasta pesto recipe with vegetables in there to make it more healthy. The special thing about this pasta recipe? We added paneer to the dish as this makes the dish more creamy and gives it a nice texture.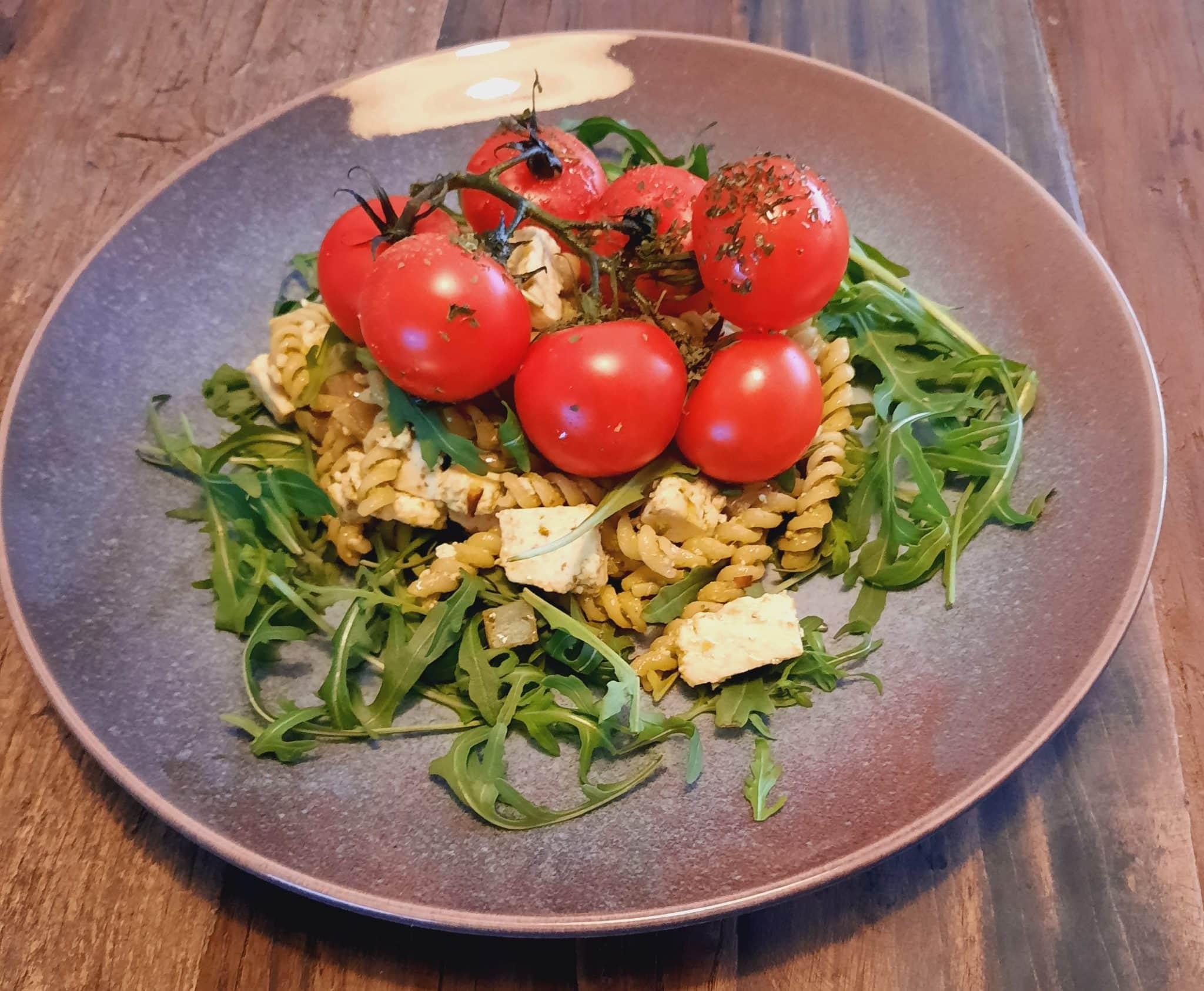 ⏲10-15 minutes
🍽2-3 portions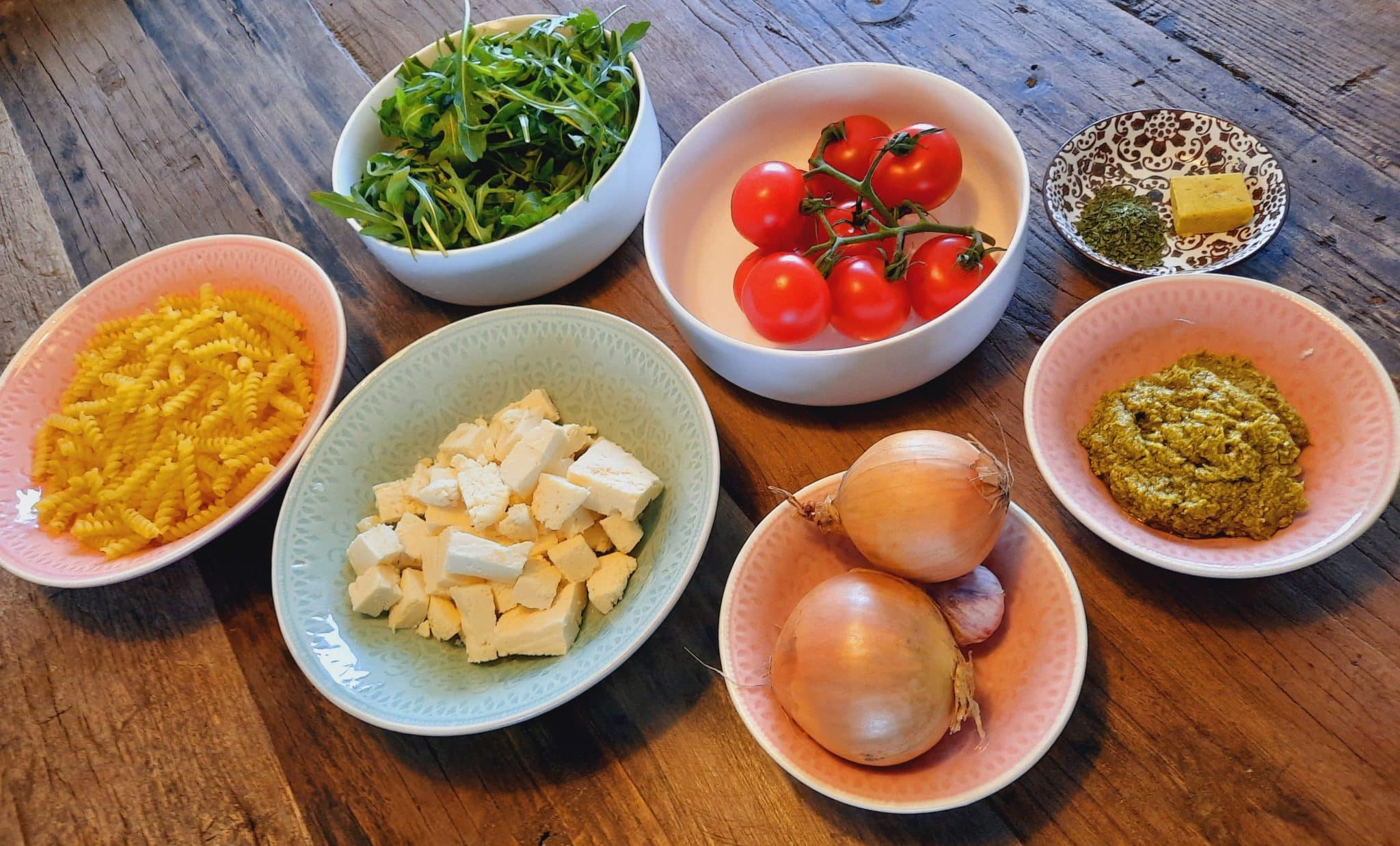 Ingredients
150 grams of dry pasta, we used fusilli, you can use any type of pasta that you like.
100 grams of green pesto
250 grams of cherry tomatoes
1 onion
40 grams of arugula
150 grams of paneer, we made it ourselves with this recipe, you can also buy it pre-made
1 clove of garlic
1 cube of stock
0,8 grams of parsley
Some oil to bake in and to mix with the pasta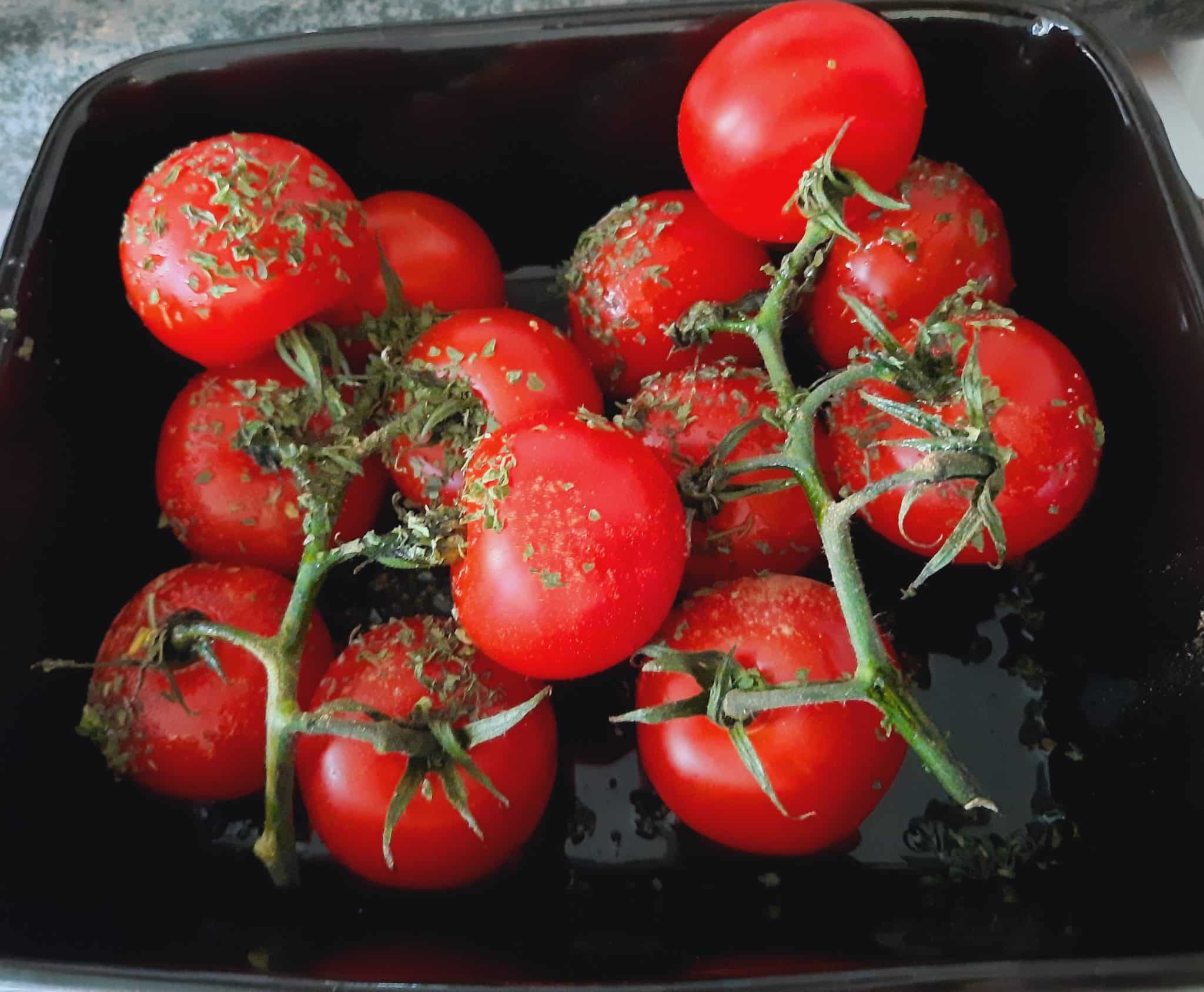 How to make it?
Preheat the oven to 200 degrees Celsius. Add the tomatoes to an oven dish with some parsley, pepper, salt, and oil and mix it. Put the tomatoes in the oven for about 10 minutes when the oven has the right temperature. Start with adding some water and the cube of stock to a cooking pan and cook the pasta according to the instructions on the package. Cut the onion and garlic and put a baking pan on the stove. Add some oil and the onion and garlic to the pan and bake for a few minutes until they're turning a little brown. Then add the arugula to the plates and mix the pasta (after draining and adding some oil in order for it not to stick to each other), onion, garlic, and pesto together. Add the tomatoes and paneer on top and enjoy!