Nachos are a great snack for the weekend. We don't make them often, but when we do, we do it right! A good plate of nachos is soo right and delicious! Try our best dirty nachos recipe and let us know what you think.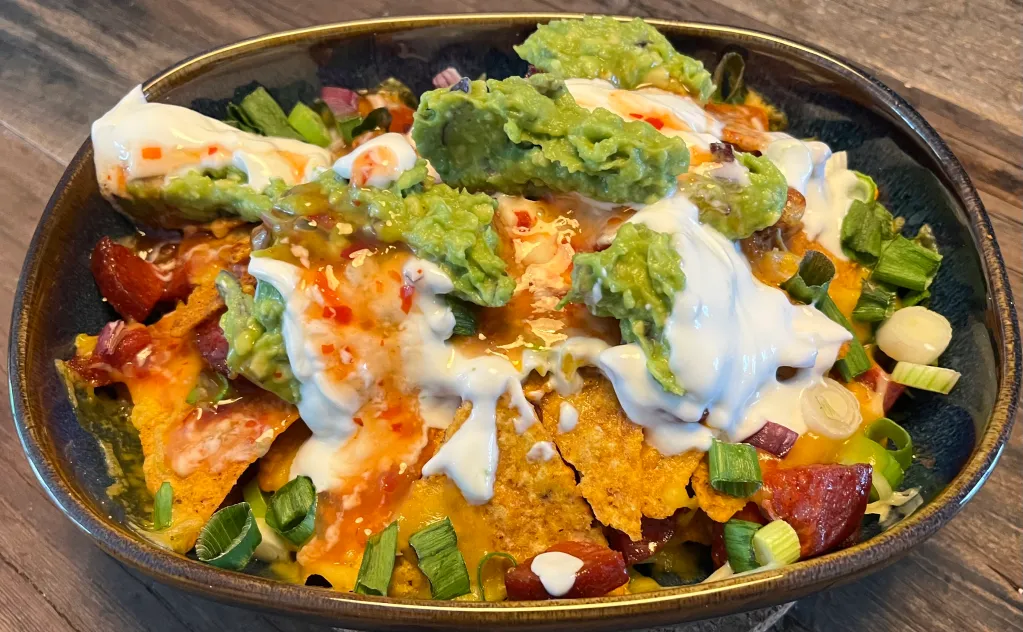 ⏲10 minutes
🍽4-8 portions
Ingredients
300 grams of tortilla chips
100 grams of chorizo
1 red onion
1 avocado
2 spring onions
100 grams of cheddar
125 grams of grated cheese
Creme fraiche according to taste
Sweet chili according to taste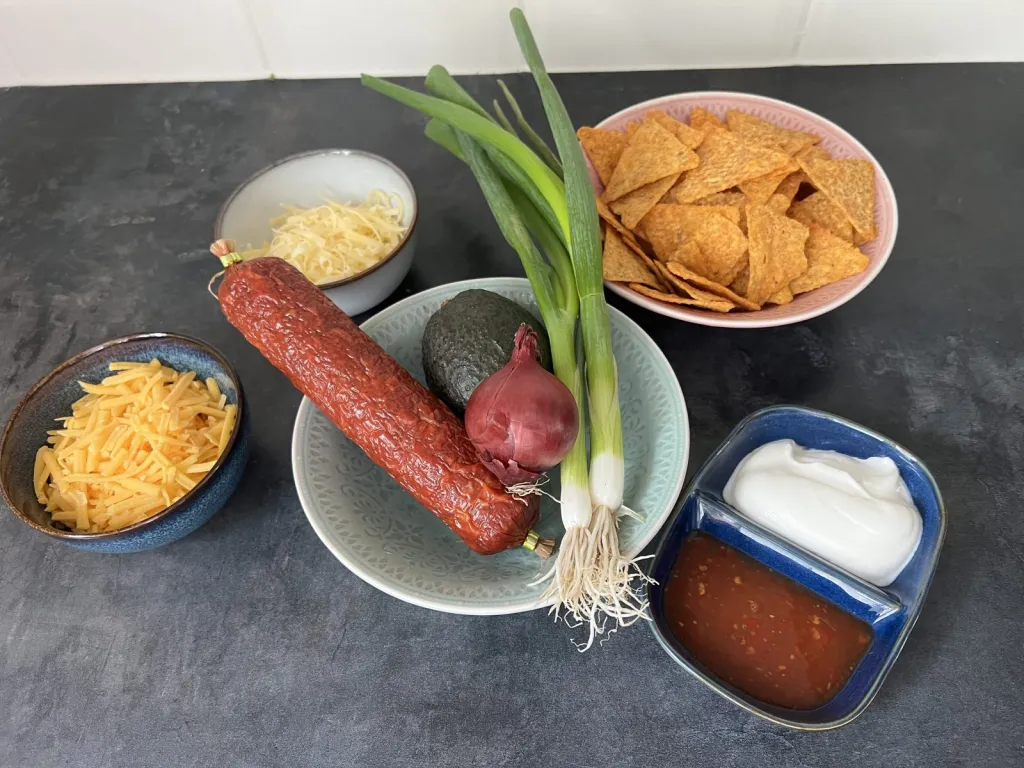 How to make it?
Preheat the oven to 200 degrees Celsius. Cut the onion, spring onions, chorizo, and cheddar into pieces. Put 1/3 of the tortilla chips at the bottom of the oven dish and add 1/3 of the grated cheese, cheddar, spring onions, chorizo, and a bit of the red onion (half of the red onion is for the guacamole). Repeat this process until these ingredients are used. Place the oven dish in the oven for about 5 minutes, and check whether the cheese is melted properly. In the meantime, you can make the guacamole, according to this recipe. And then you can finish your dirty nachos by adding the sauces at the end… yum!