This dish is most certainly not your average lasagna; it's our Fruity Summer Lasagna! It's built with a nice balance between savory and sweet with a nice little boost in freshness in aroma from the lemongrass broth.
⏲ 35 minutes
⏳ 30 minutes
🍽 3-4 portions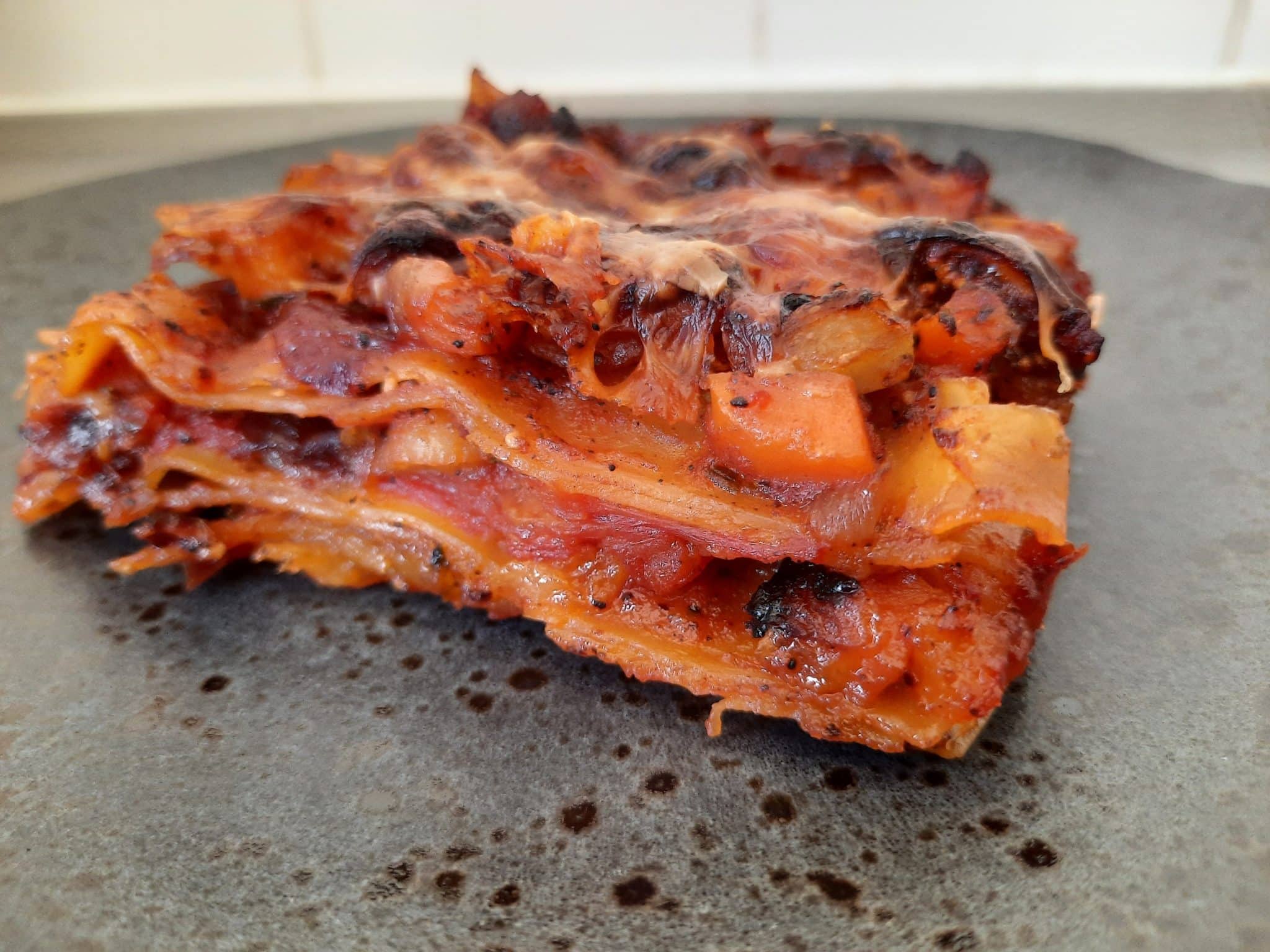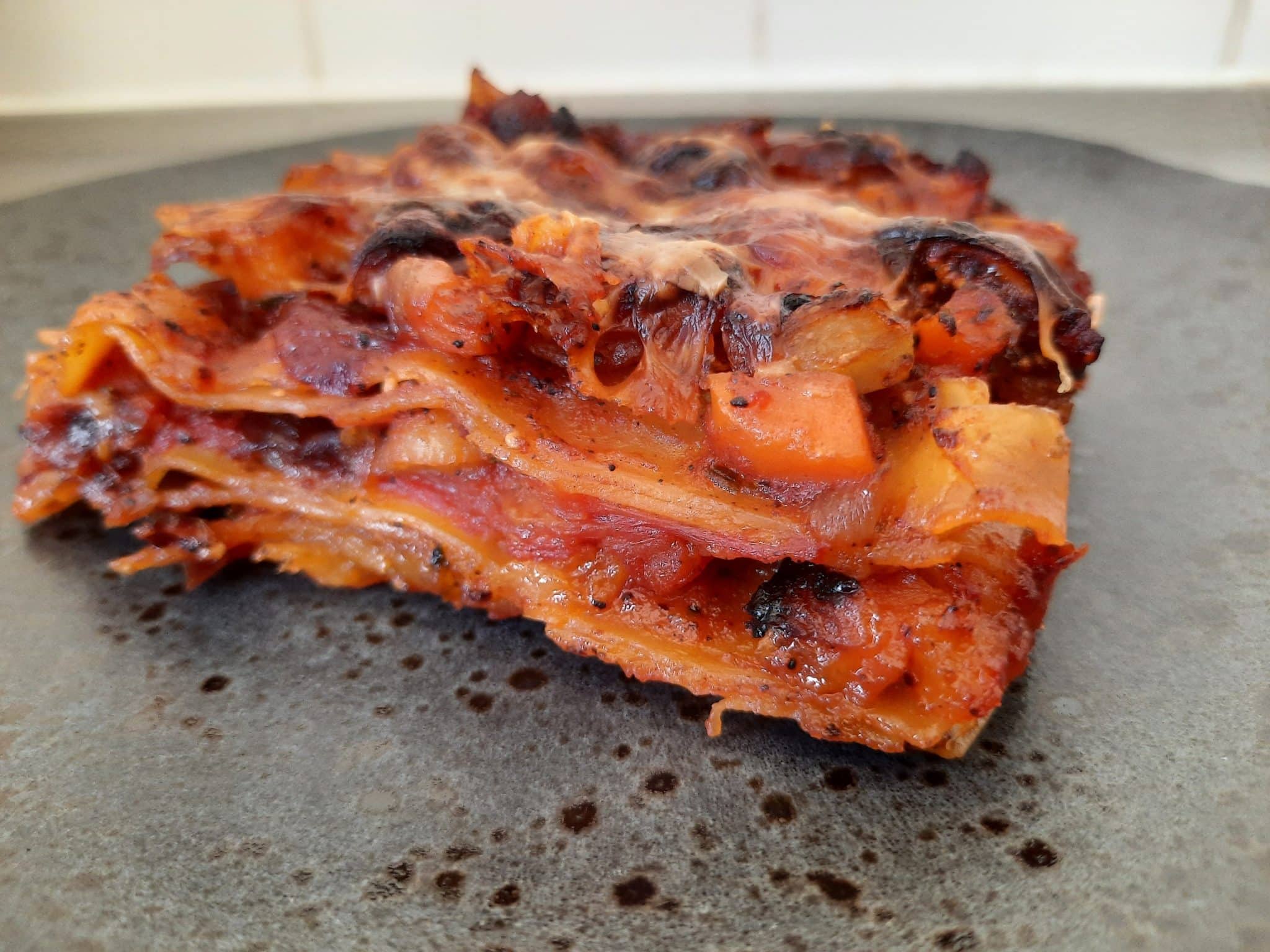 Ingredients
4 lasagna sheets
1-2 carrots
8 dried apricots
8 dried figs
1 celery stalk
1 red onion
3 dates
2 teaspoons of sumac
4 teaspoons of oregano
1 single clove of garlic
1 can of pealed tomatoes
Optional: cheese

For the broth:
1 stalk of lemongrass
half a red pepper
1 cube of chicken or vegetable stock
How to make it?
First, make the broth; fill a pan with 1 liter of water, a cube of either chicken or vegetable stock, and the red pepper. Slice or bruise the lemongrass and add that to the broth as well then bring it to a slow boil and let it simmer for approximately half an hour before using it. To use the broth first work it through a sieve so the pepper and lemongrass can be filtered out.
Cut the dried fruits in quarters and cut the vegetables into pieces. Bake the vegetables in a hot pan, start with the garlic and red onion, then add the celery and carrot to the pan. Meanwhile set the oven to 210 degrees Celsius. After a few minutes add the dried fruits and the can of tomatoes, when the mix is boiling again you can add the herbs and approximately 100 to 150 grams of broth. Then let it boil until the sauce is reduced to a point where you're comfortable building your lasagna.
When the mixture is done you can start building the lasagna. Make sure you grease the baking dish first. Start with a thin layer of the mixture, then add a layer of lasagna sheets and apply a little bit of pressure, repeat this process until you're out of sauce. We made this lasagna with two layers of lasagna and three layers of sauce. End with a layer of the mixture and add cheese according to taste.
If you eat vegan you can use the vegetable stock for the broth and use vegan lasagna sheets (most lasagna sheets are vegan). The cheese can also be replaced by a vegan variant of cheese to make this dish. Enjoy this fruity summer lasagna!