Palermo is the capital city of Sicily. We loved the vibe in this city, and there are many things to do. We will share our tips for Palermo in this guide.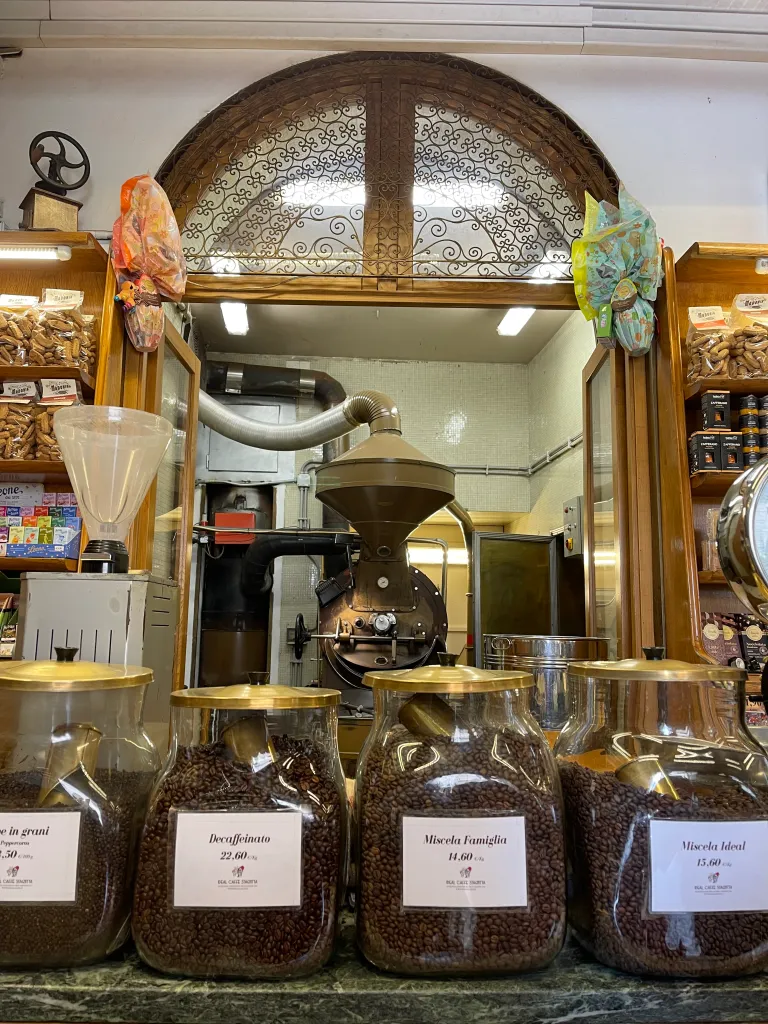 We recommend going to the coffee shop Stagnitta and cafe Casa Stagnitta. These two places are right next to each other. You can buy some coffee beans and maybe drink a cup of coffee while you're there. They also have pastries and a restaurant that's open from 12 AM.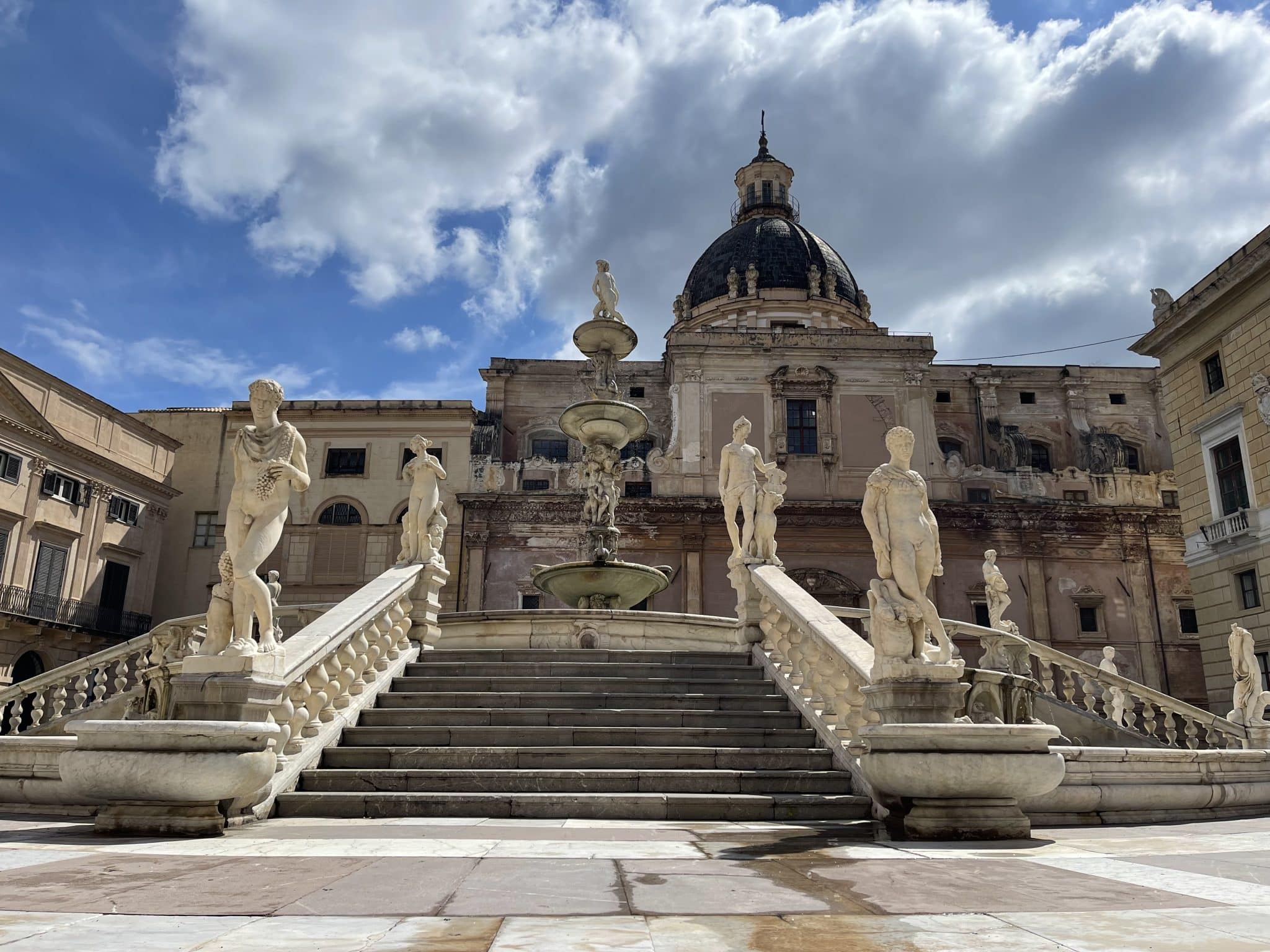 Lots of architecture
In Palermo there are some beautiful buildings that we recommend checking out. Some examples are cathedral of Palermo, Teatro Massimo, Santa Maria dell'Ammiraglio San Cataldo and San Giuseppe dei Teatini. At the main street is a junction with four statues on every corner of the street, which look very impressive. One of these statues is Facciata con Status di Carlo V. If you search for that one, you'll find the statues on the main street in Palermo. Another must see is the beautiful fountain, the Fontana Pretoria.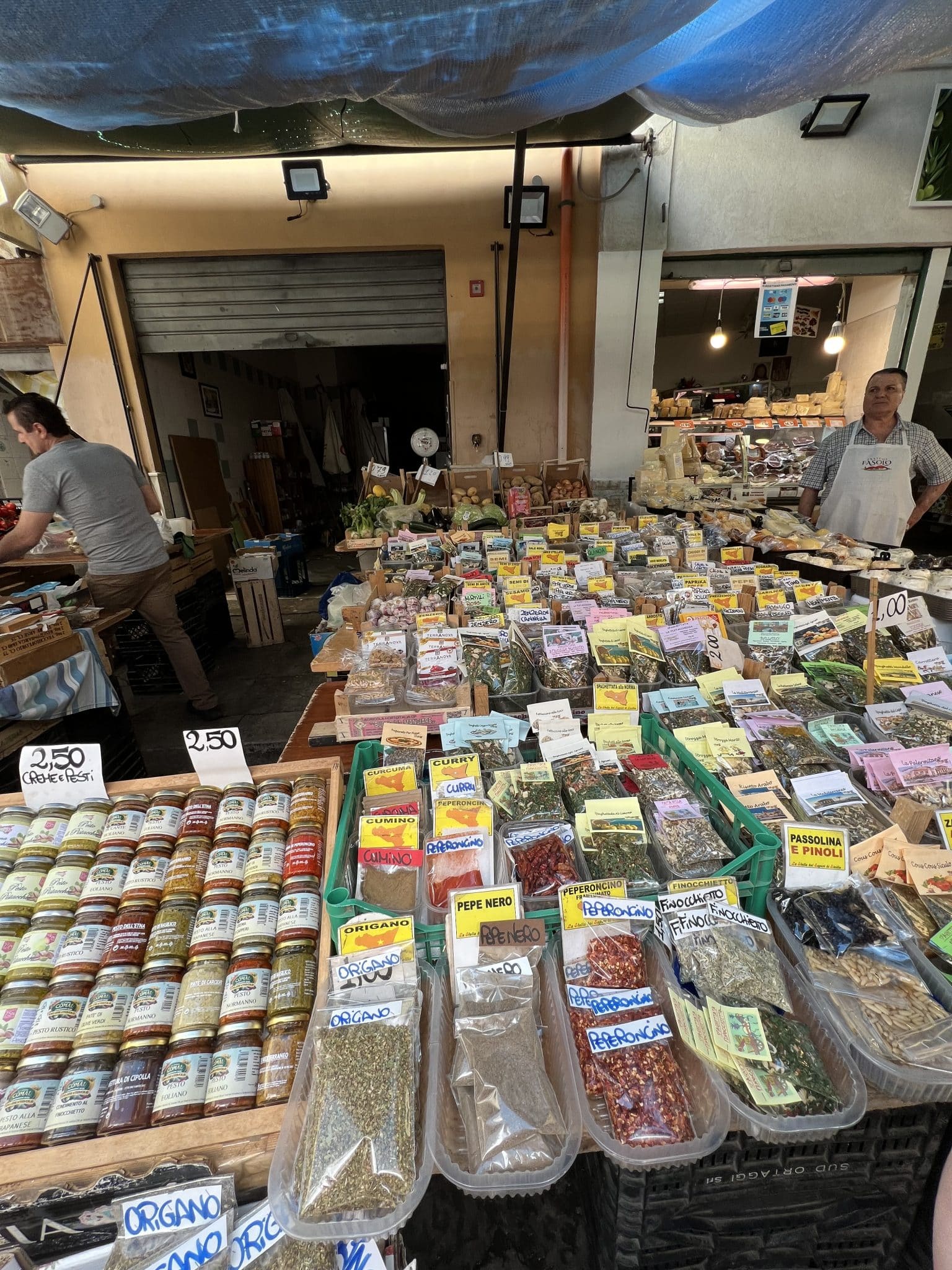 Markets
There are a few markets in Palermo. We went to Mercate del Capo, Vucciria and Ballarò. They sell fruit, jewelry, food, herbs, spices, and a lot more! We loved walking and looking around these market stalls. Browsing their wares was fun, and it's a good place to purchase some souvenirs if you like. It's also a good place to do some grocery shopping, of course.
The area around the port is also nice to visit. There is also a botanical garden. We didn't have time to check this out, but the entrance looked pretty. In the reviews, I read mixed opinions, as some claim it's not well maintained.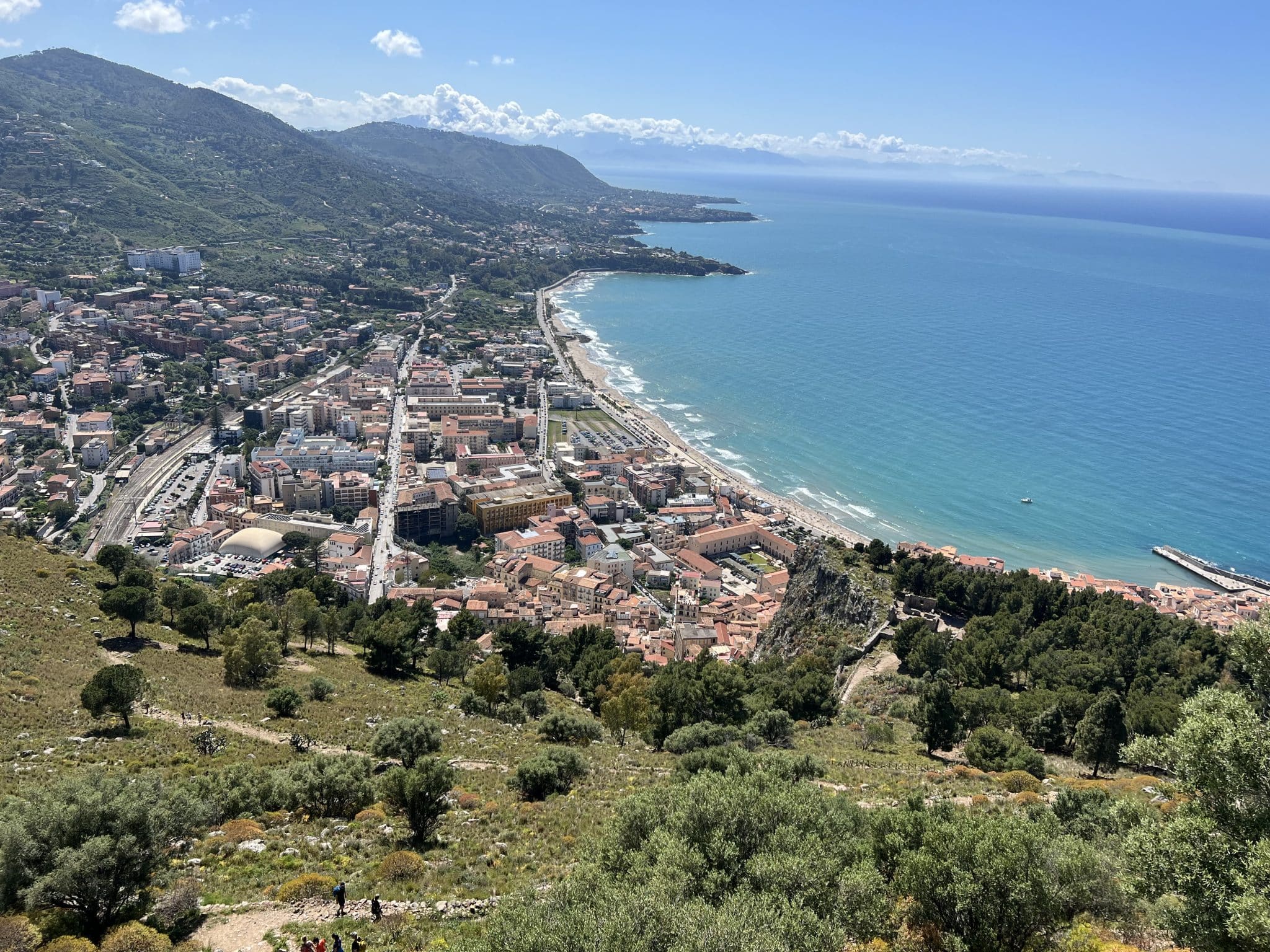 A day trip to Cefalu
We also recommend doing a day trip to Cefalu. It was only 45 minutes by train from Palermo, and the town is really nice. In Cefalu, there are a lot of tourists there, but it's really beautiful with lots of nice little shops to visit. There's also a castle we visited, the way up to the castle was quit steep. But it was worth the hike since we had an amazing view of the town and the sea from the castle walls.