At the end of April, Kim went on vacation to Italy with her friends. They started in Rome and loved this city! They stayed in Rome for 3 days. The food in Italy is amazing so we want to share some restaurant tips for Rome, from her experience there. Now you can find the best spots for food, and ice cream in particular.
The first restaurant on this list will be Officina Alimentare. The staff was really friendly, and the food and wine tasted good. I ate a pinsa (this is a pizza with a Focaccia-like dough) and a cheesecake with mango and pistachio, which was the absolute high of my day 😉
La Baguetteria is a nice place to get lunch. The staff was very kind. They made a vegan sandwich for my vegan friend even though it wasn't on the menu. The sandwiches and coffee tasted good, and it was rather inexpensive.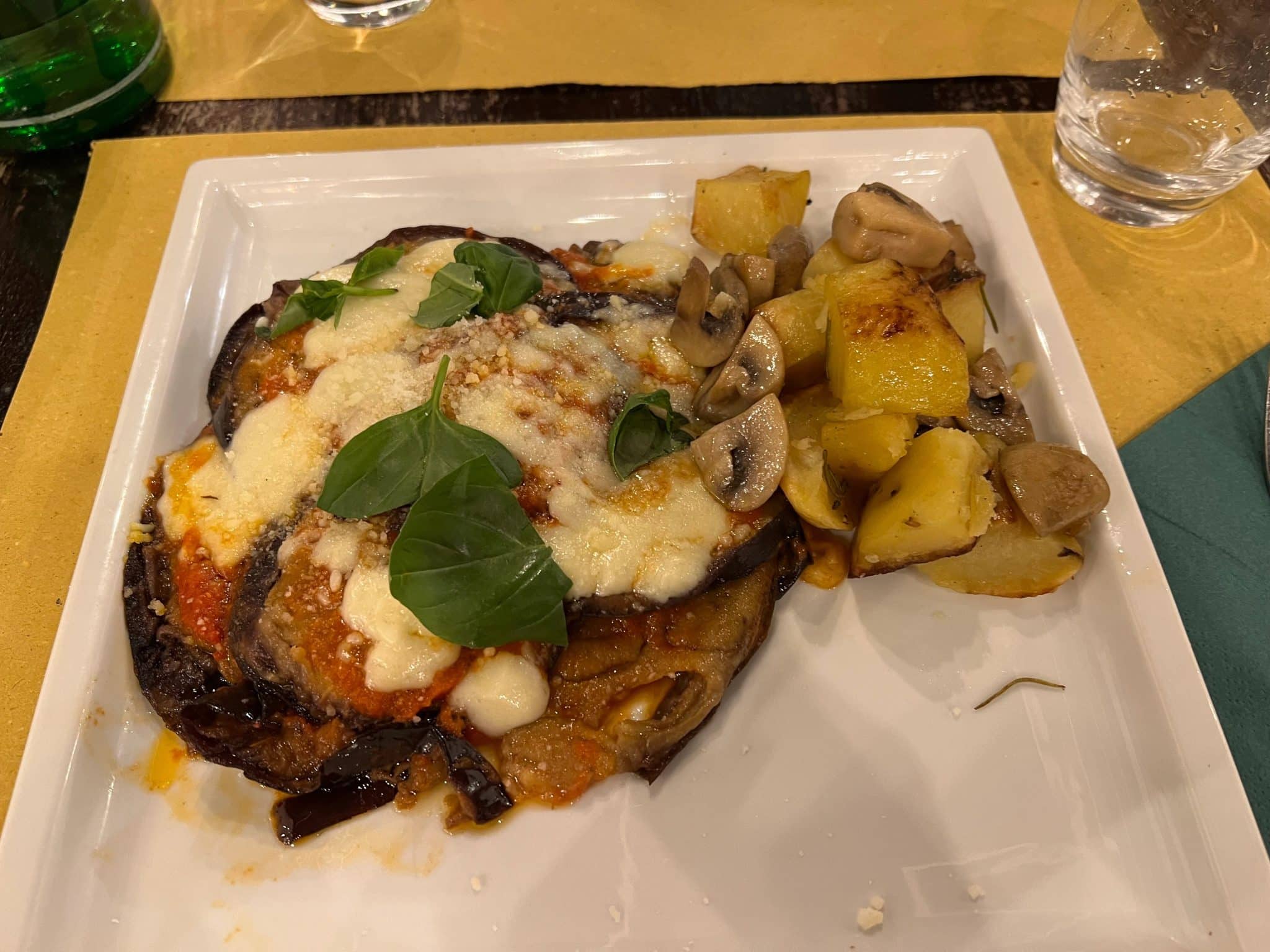 Origano Campo De'fiori is also a restaurant that we can recommend. We really liked the food, and there were many options to eat.
We went for a coffee at Caffe Olympia. This place was filled with locals getting an espresso or some pasta for lunch. Most of them got takeaway, which made it quite chaotic inside. The terrace was full, but not chaotic. We actually rather like the place even if it wasn't calm.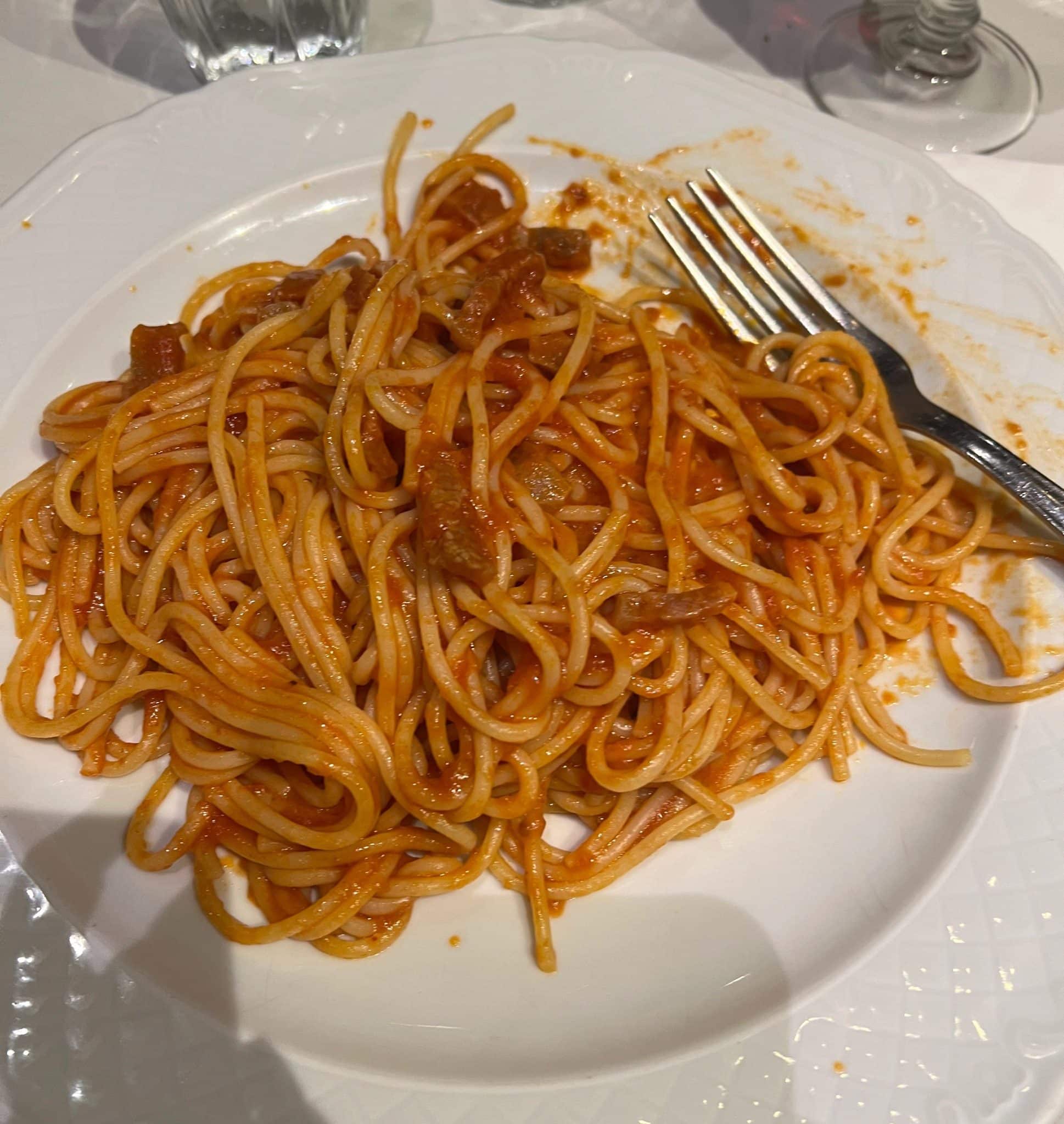 We ate a typical Roman dish at L 'Insalata Ricca. Namely, the l'Americana, which is a pasta dish with tomato sauce and pieces of bacon. This was very tasty. The unique atmosphere in this restaurant is because of previous customers who made drawings, and they have put these drawings all over the restaurant.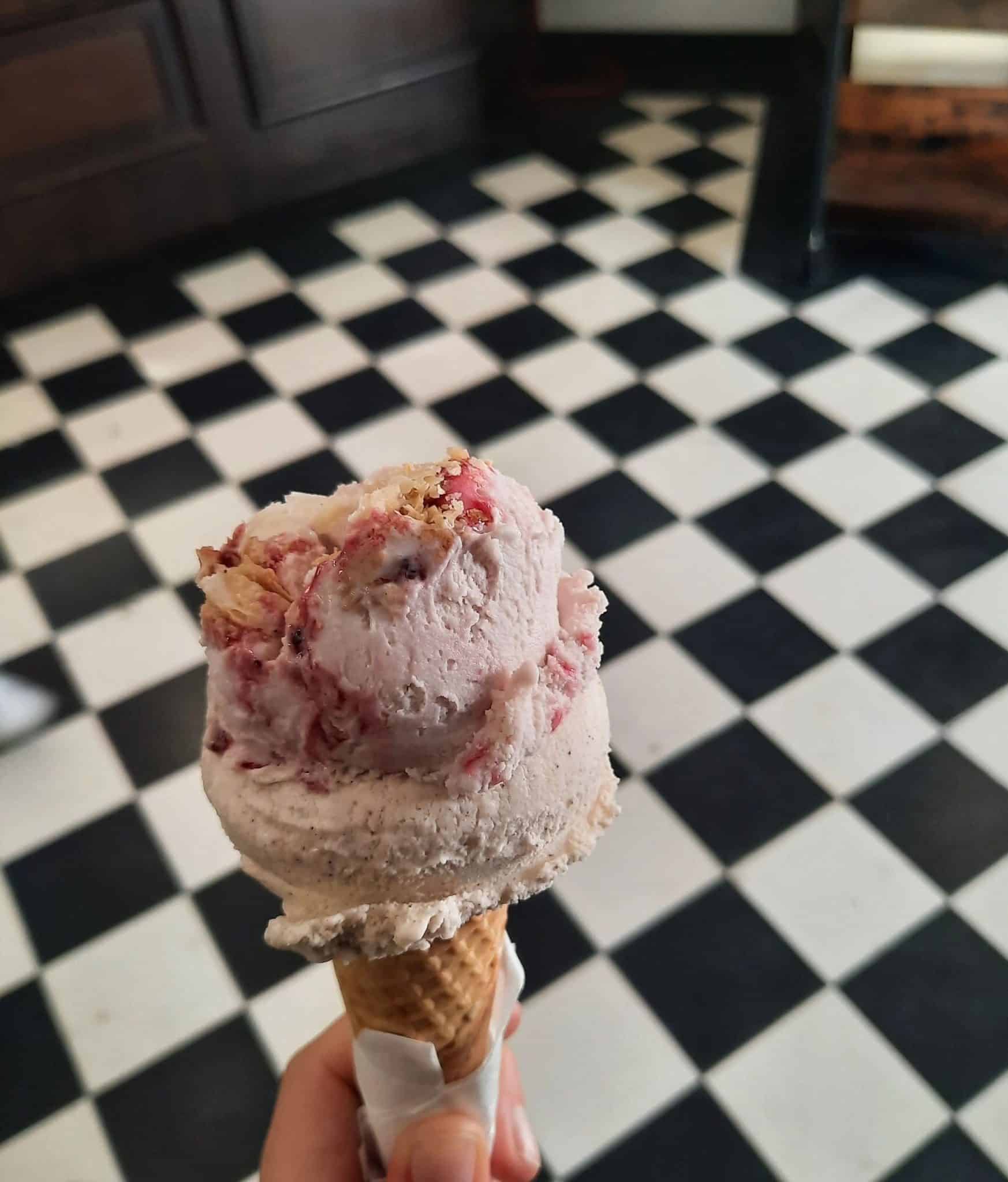 We also have some ice cream shops that we want to recommend. Fiocca Di Neve is one of the best ice cream shops in Rome. It's a small shop, but the ice cream was really nice. Cerchi Ice Cream is also a shop we recommend. The ice cream was good. They had many flavours and some seats inside and outside.
Do you have more restaurant tips for Rome? Let us know in the comments and we might be able to eat at the restaurant next time we visit Rome.