We love the smell in our kitchen when we bake croissants! It's really easy to make your own croissants and you can vary in the size. Today we will share our recipe for cute small croissants. We also give some tips if you want to make your croissants in a bigger size.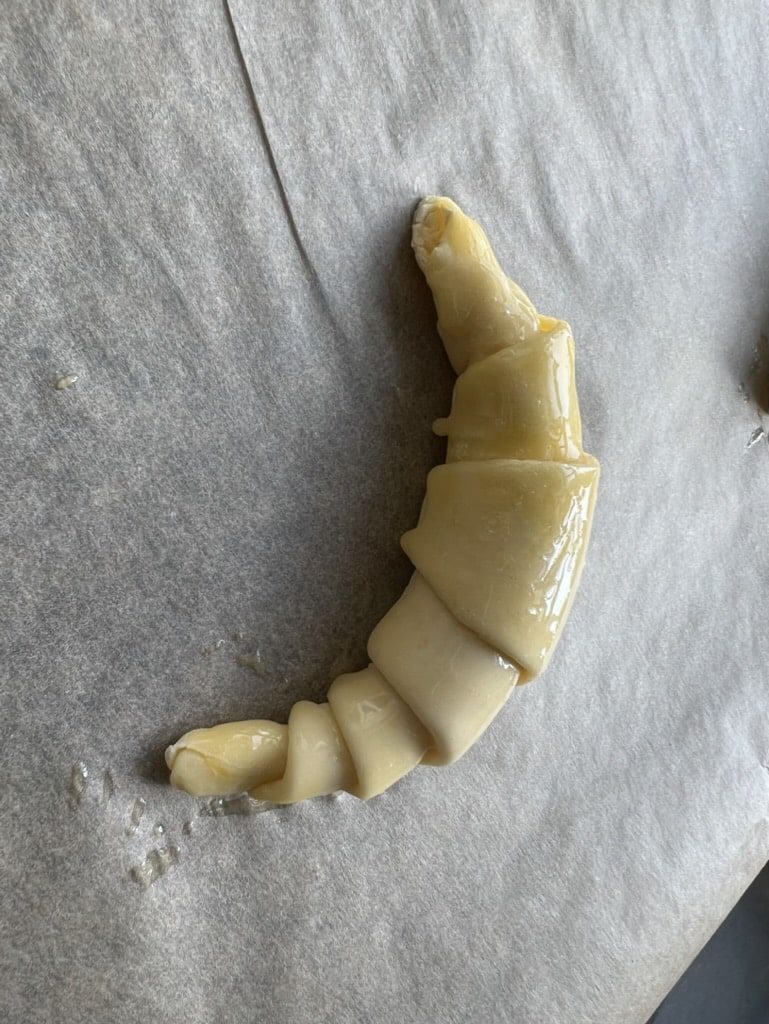 ⏲10-15 minutes
⏳20 minutes
🍽 12 croissants
Ingredients
Between 25 and 50 grams of puff pastry per mini croissant (we used pastry leaves of 45 grams)
Egg yolk from 1 egg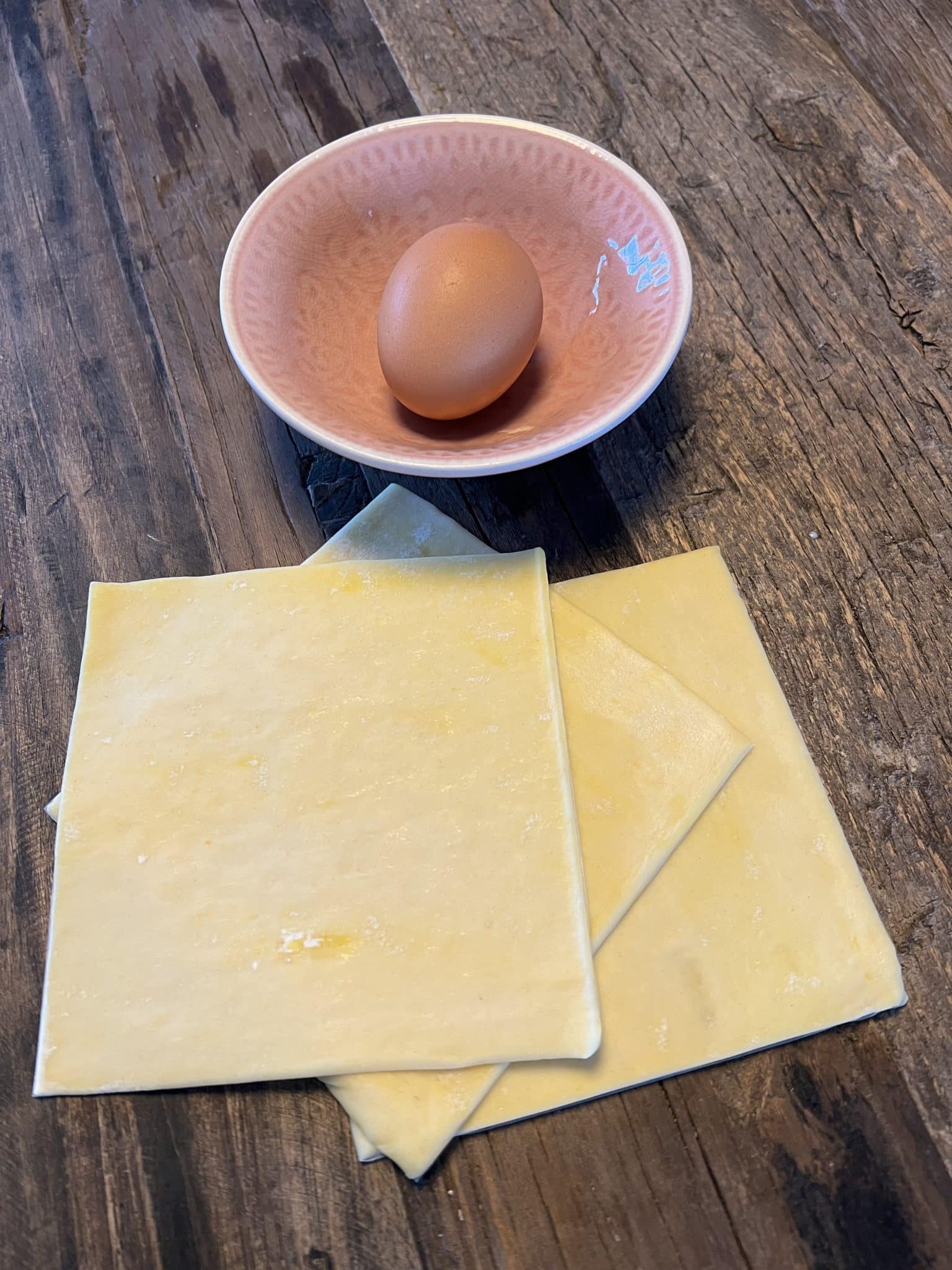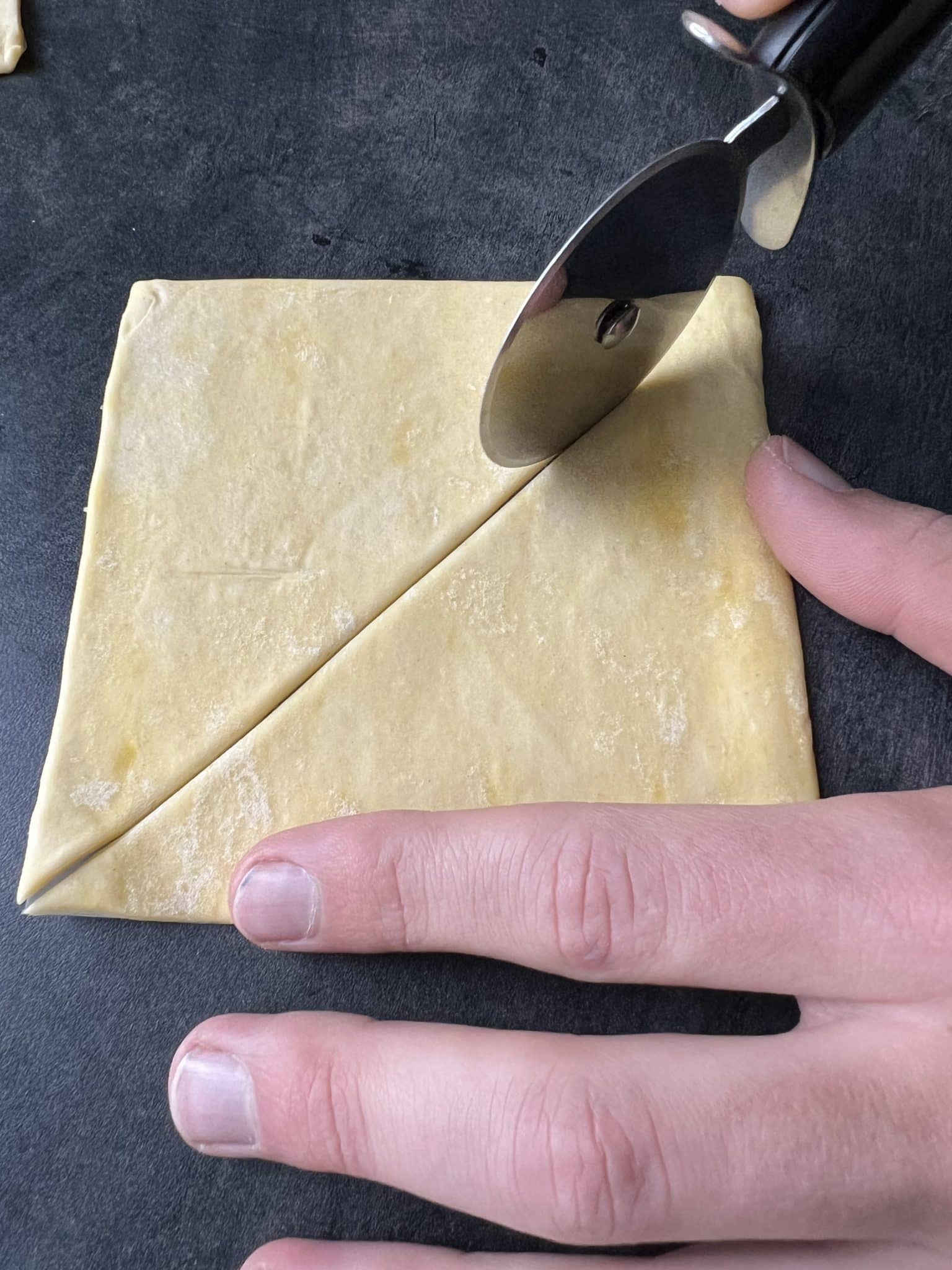 How to make it?
Unfreeze the puff pastry and preheat the oven to 200 degrees Celsius. Cut the puff pastry diagonally or fold it over diagonally. Fold over the pastry if you didn't already and unroll the pastry and make one side longer while rolling (check the pictures to see what we mean). Roll the pastry from the wider side, put it on baking paper, and spread some egg yolk on top. Bake the croissants for about 20 minutes.
Tip: if you want to make bigger croissants, do not cut the pastry but fold and roll it out with the rolling pin. The croissants become double the size. If you want them bigger still and you bought the puff pastry in small leaves; you can use two leaves on top of each other and follow the steps to make them even bigger.
There are many variations on this recipe to give the croissants some extra taste, for example with cheese or cinnamon. We shared 3 recipes to variate in this article.