Stuffed mushrooms can be eaten as an appetizer, amuse-bouche, or snack. It's simple, small, and very tasty. It's possible to prepare the mushrooms beforehand and bake them at the last minute before serving them. This dish could be served at (dinner) parties.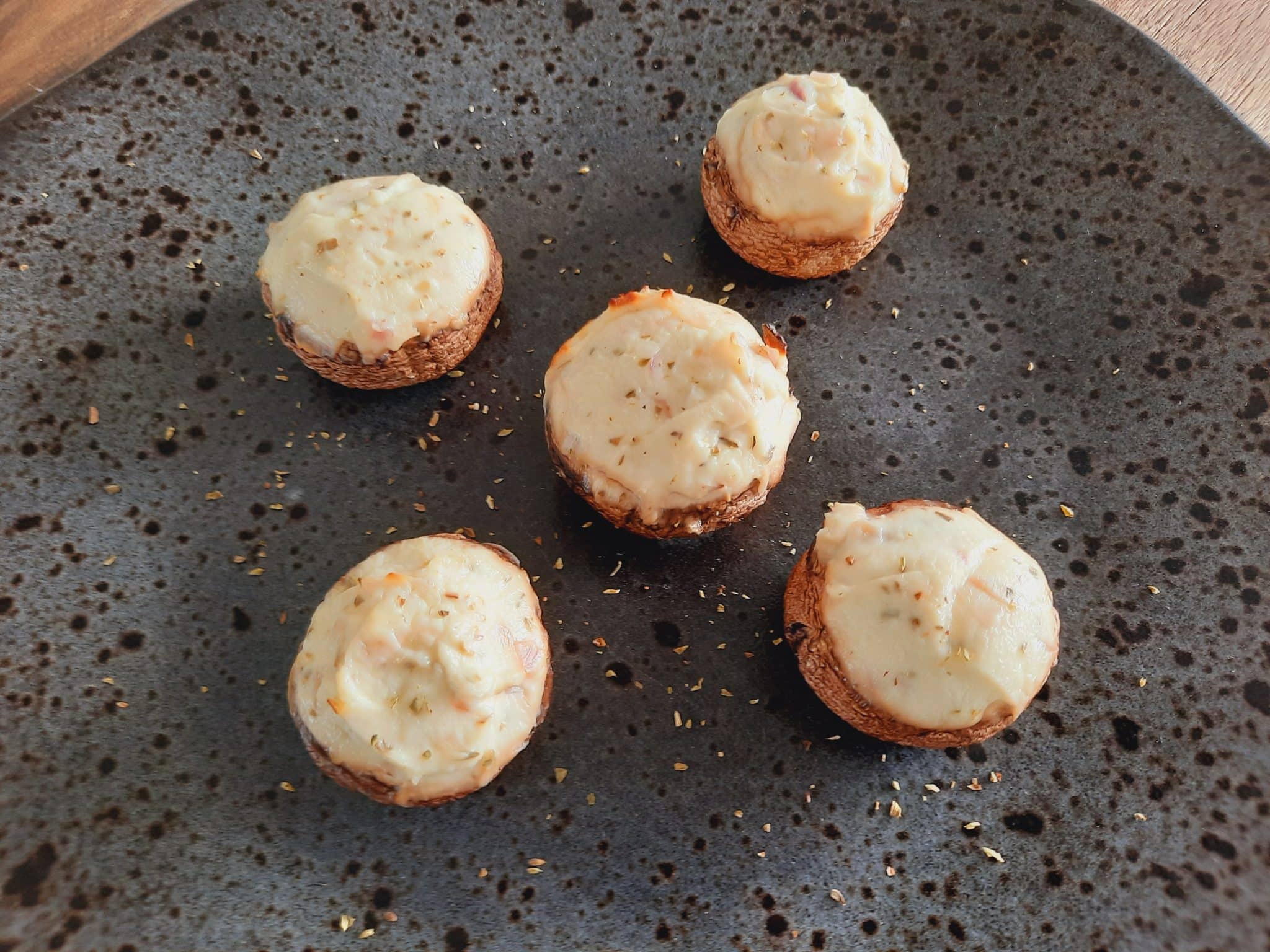 ⏲10 minutes
⏳12 minutes
🍽10 filled mushrooms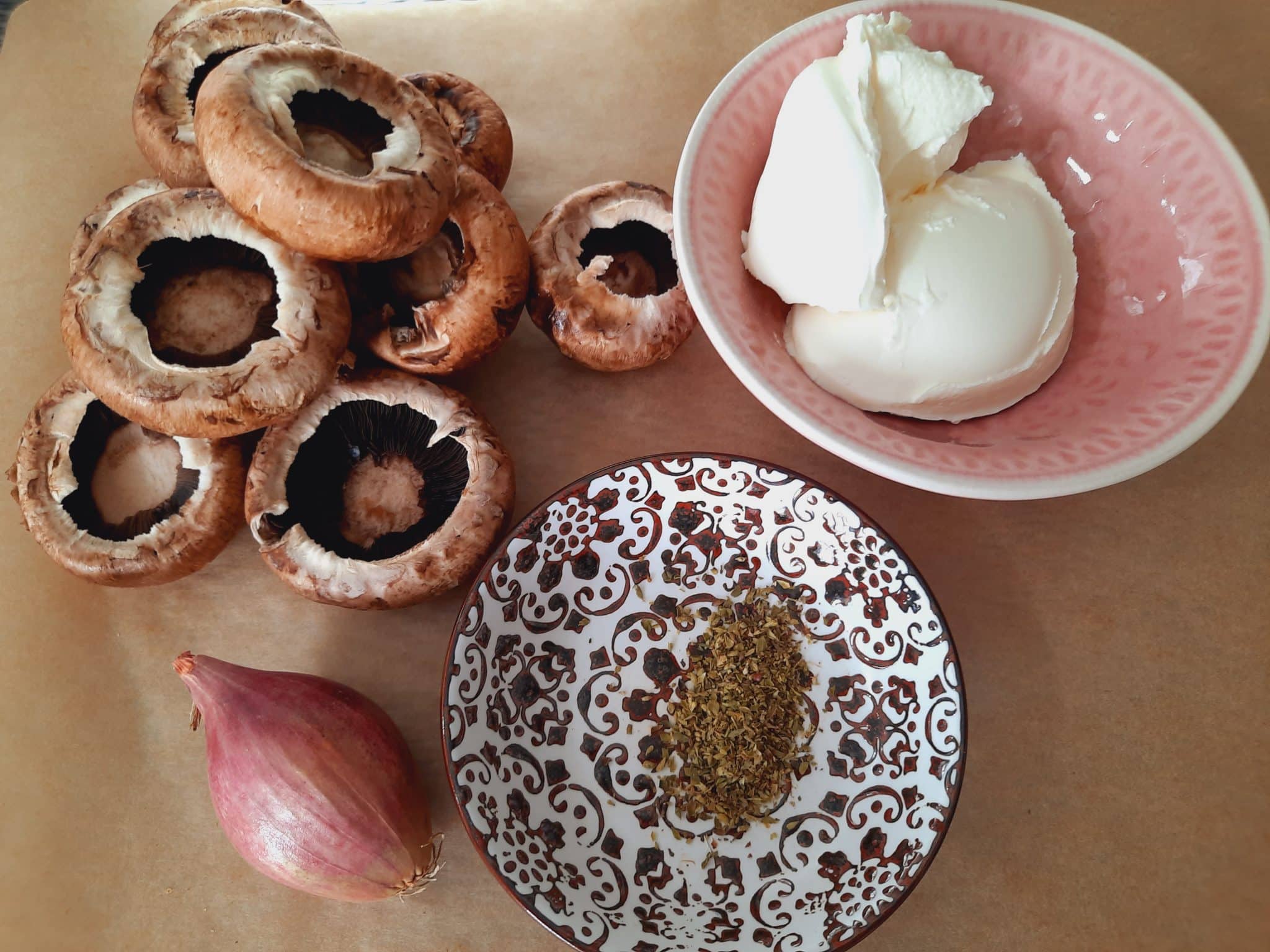 Ingredients
100 grams of creamed cheese
10 button mushrooms
1 shallot
1 teaspoon of oregano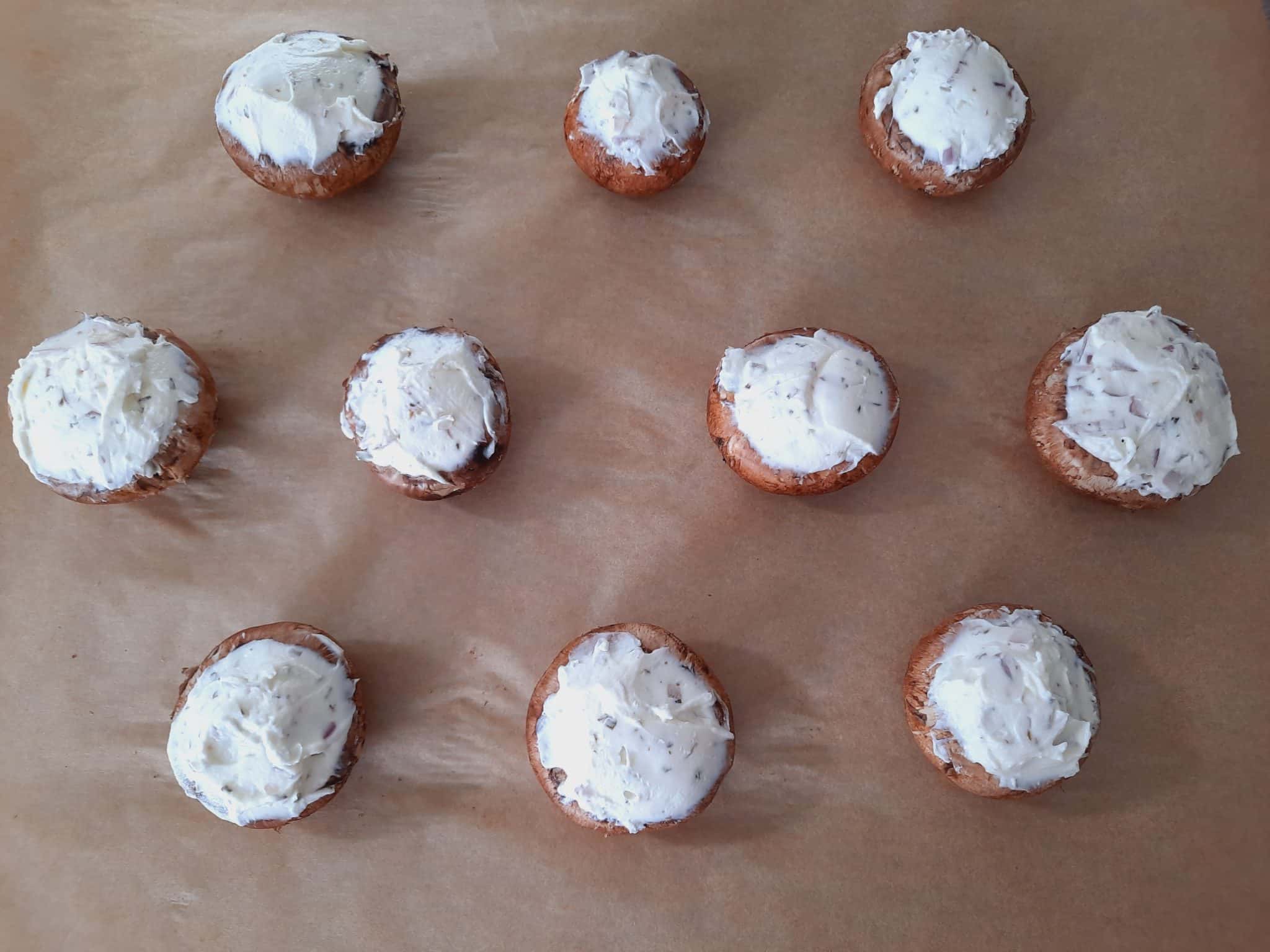 How to make it?
Preheat the oven to 200 degrees Celsius. Chop the shallot and mix this with the oregano and creamed cheese. Clean the mushrooms and cut the stem out. Put the mixture in the mushroom. Bake the mushrooms for about 12 minutes. You can add some more oregano on top of the stuffed mushrooms after baking them. Enjoy!
Are you looking for more snack recipes? Our Asparagus Bitterballen are also a great snack to serve at a party.