At the end of 2022, we went to Australia for our honeymoon/vacation. We went on a road trip for 7 weeks and one of the places we loved most on this trip was Brisbane. In this article, we'll share our tips on Brisbane. Here's our Ultimate Guide for Brisbane!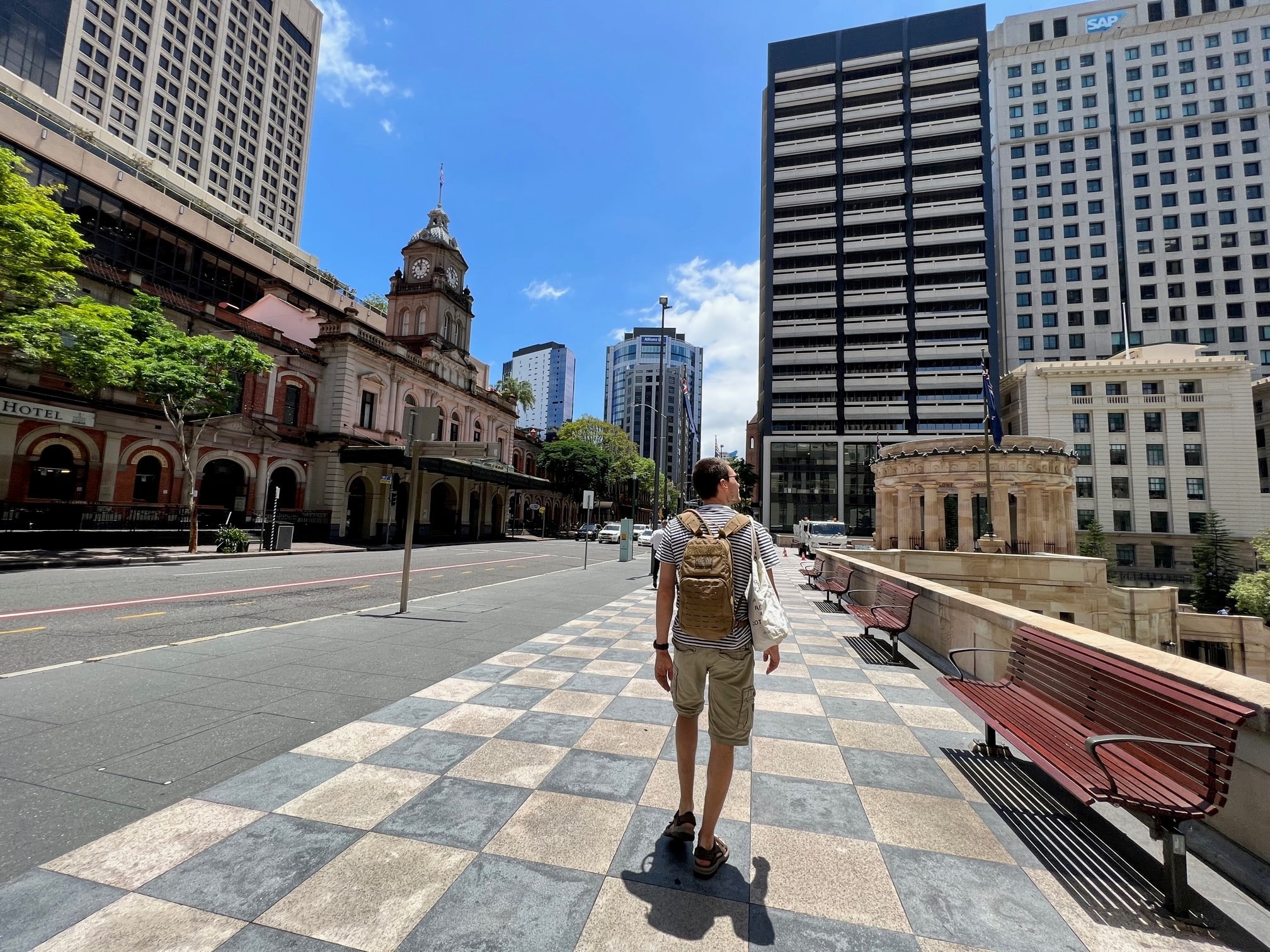 Brisbane is a very organized city with many facilities. There are places to fill your water bottle, many public (and clean) toilets, and enough benches to take a rest on. We also found that Brisbane was a logical city for us. We could easily find our way around without getting lost.
Brisbane has two botanical gardens, one in the city and one just outside the city, the mt. Coot-tha Botanical gardens. We'll tell more about these gardens in this article and tell which garden we'd recommend visiting and why. The mt. Coot-tha botanical garden has a planetarium next to it, which we really liked so there's one recommendation!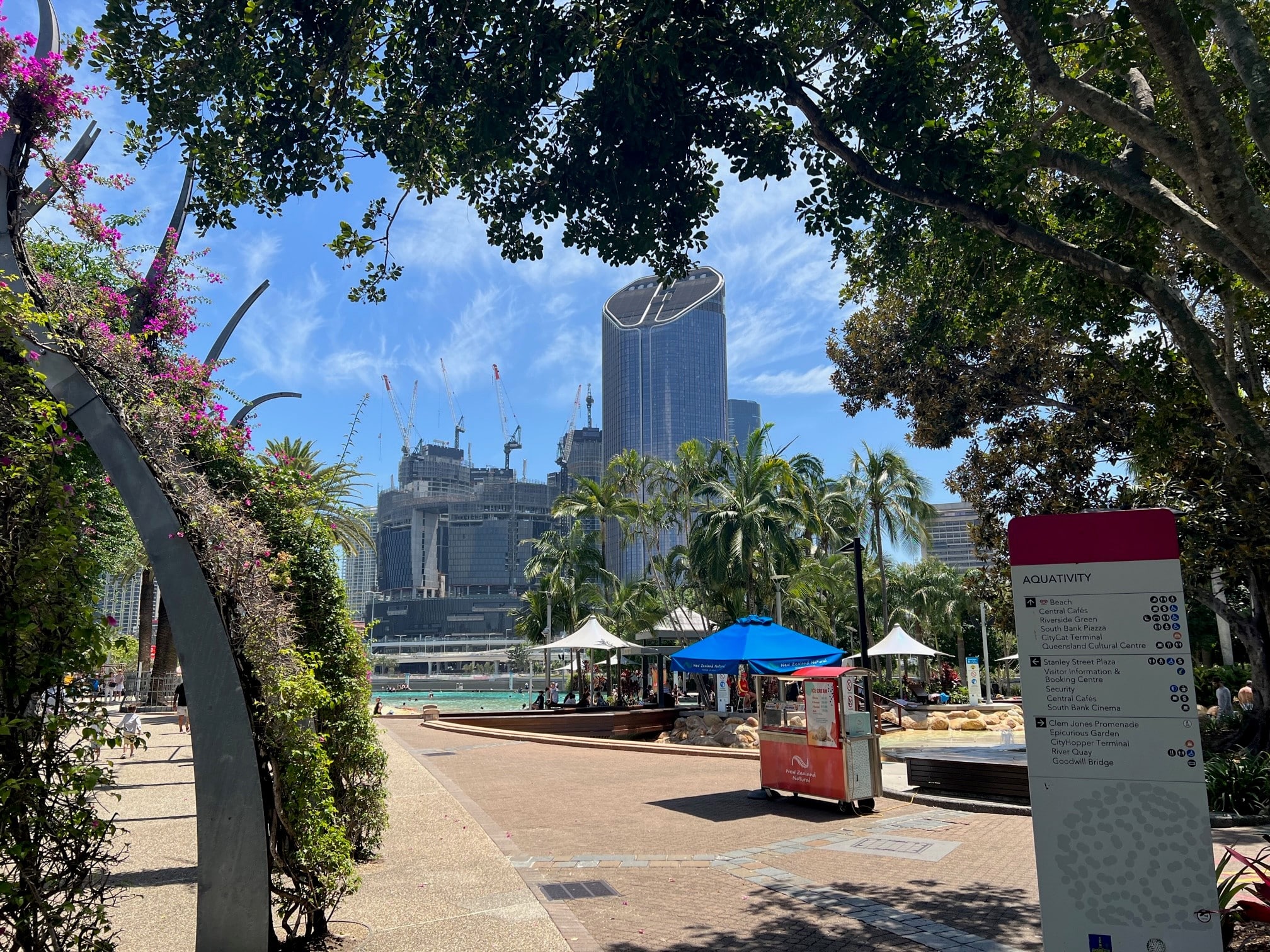 The South Banks is a nice area to go to on hot days. There is a pool, a beach, and many places to go for a drink, bite, or some ice cream. There are many families that go to the South Banks for a swim. We also loved the view of the city from there. It's a nice place to take a rest and chill. Another nice place to chill and take a rest is Roma Street Parkland. There's a small cafe to get you some good coffee, you can walk around in the park (there's even a small waterfall in the park) and there are many places where you can sit or have a picnic.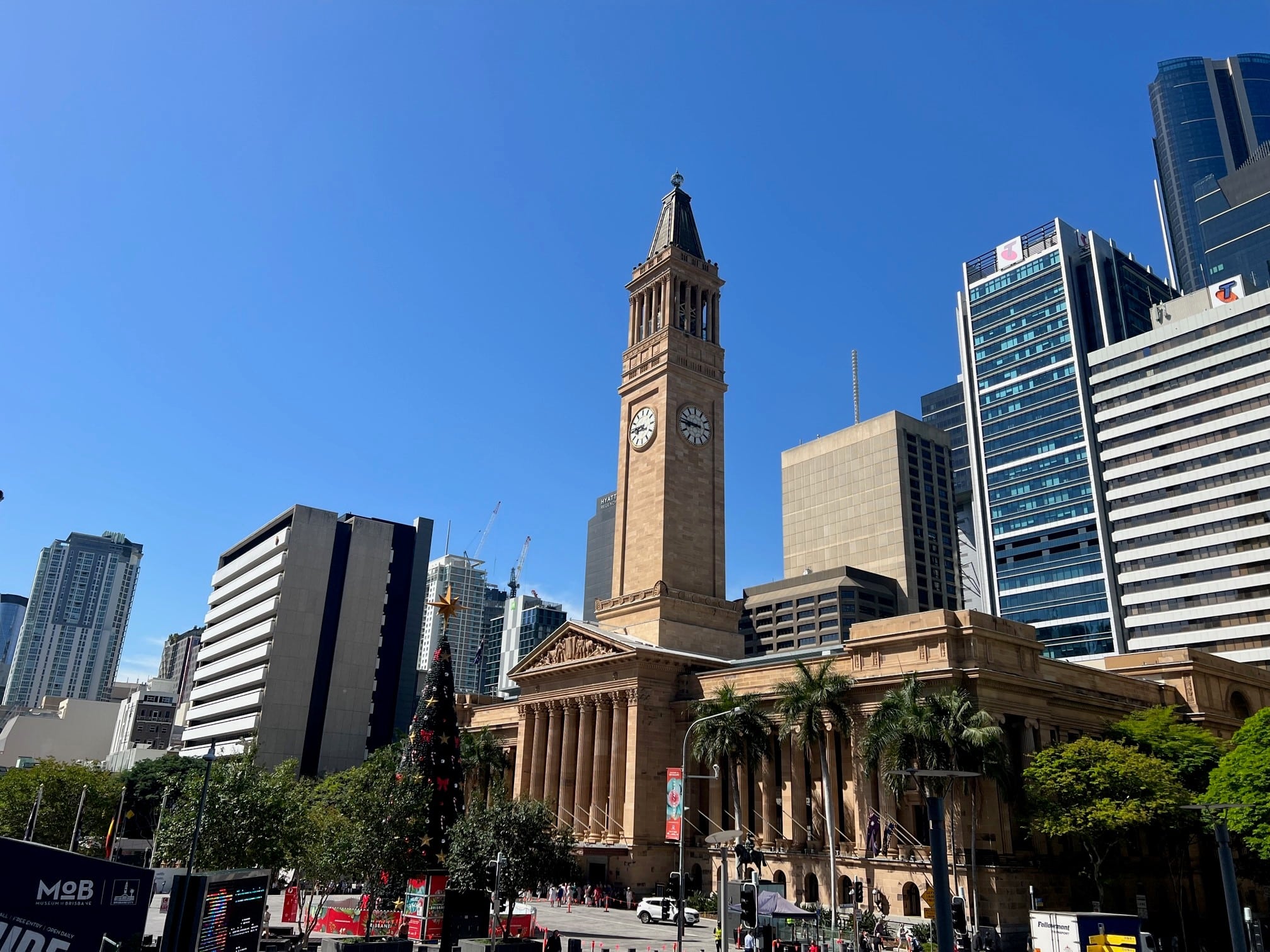 Some of the buildings we recommend paying a visit to are the Saint John's Anglican Cathedral, the City Hall (the building with a big clocktower), and the Albert Street Church which is very close to the City Hall. But maybe the best advice is just to look around and go where you like!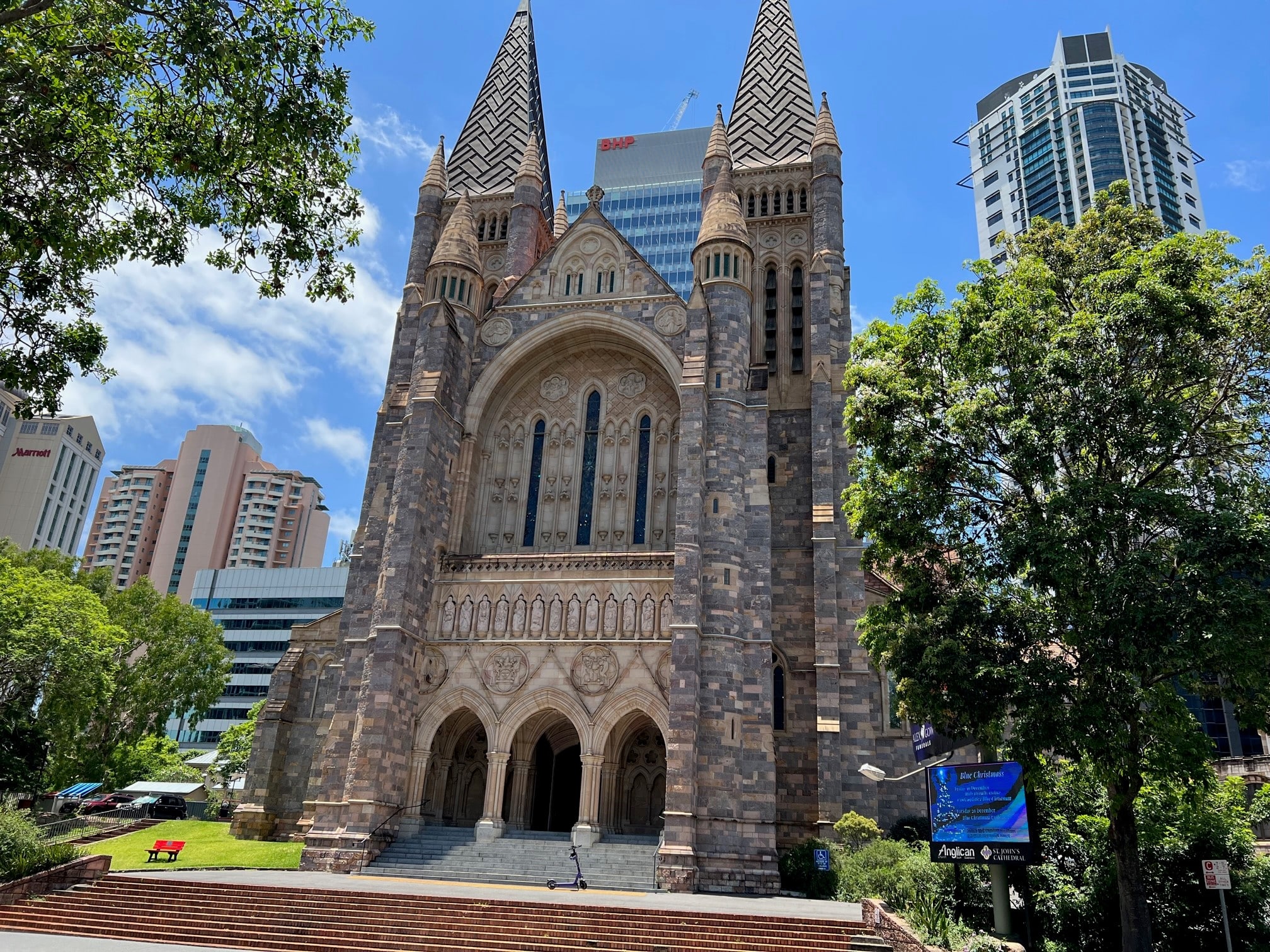 There are two markets that we visited in Brisbane. The Brisbane City Markets and the markets at Cathedral Square. We loved the markets at the Brisbane City Markets most as there were so many stands where you could buy fruit, juice, bread, and much more. The Markets at Cathedral Square were a little smaller and there were mostly stands where you could buy breakfast, lunch, or dinner. On Wednesday you can visit the Brisbane City Markets and on Thursday you can visit the market at Cathedral Square.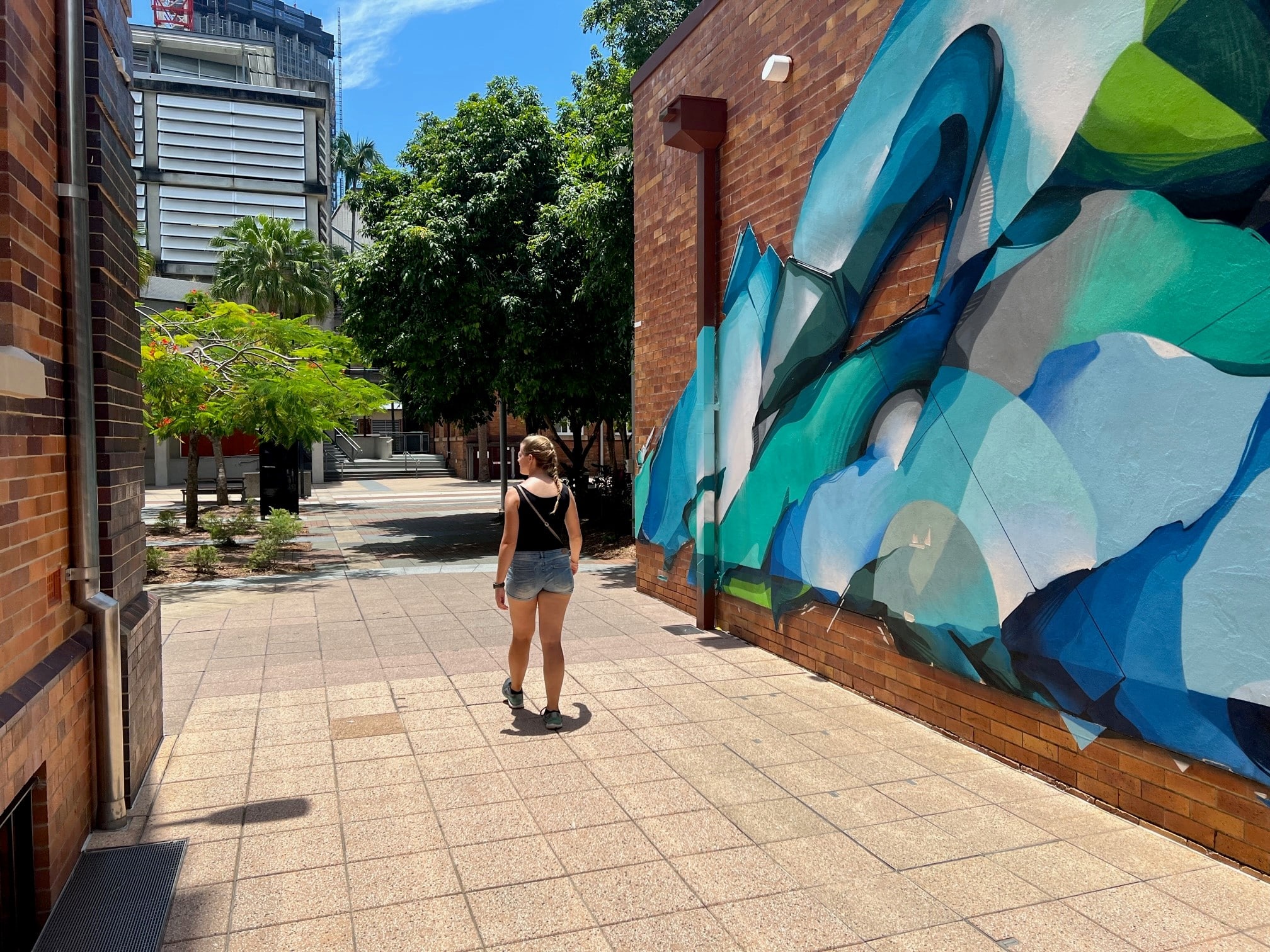 Art seems to be important in Australia. There is also a lot of street art in Brisbane like in every other big city in Australia. There are even walks you can find online which will take you along a lot of street art. You can also visit the art gallery for free.
A restaurant that we can recommend is Cafe Mondial. We had lunch there on Kim her birthday and the sandwiches were really tasty, the coffee was good and the staff was friendly. They also sell a variety of cakes and other sweets inside. It was quite crowded on the pathway next to the terrace, so we recommend getting a place inside or on the second row of the footpath.