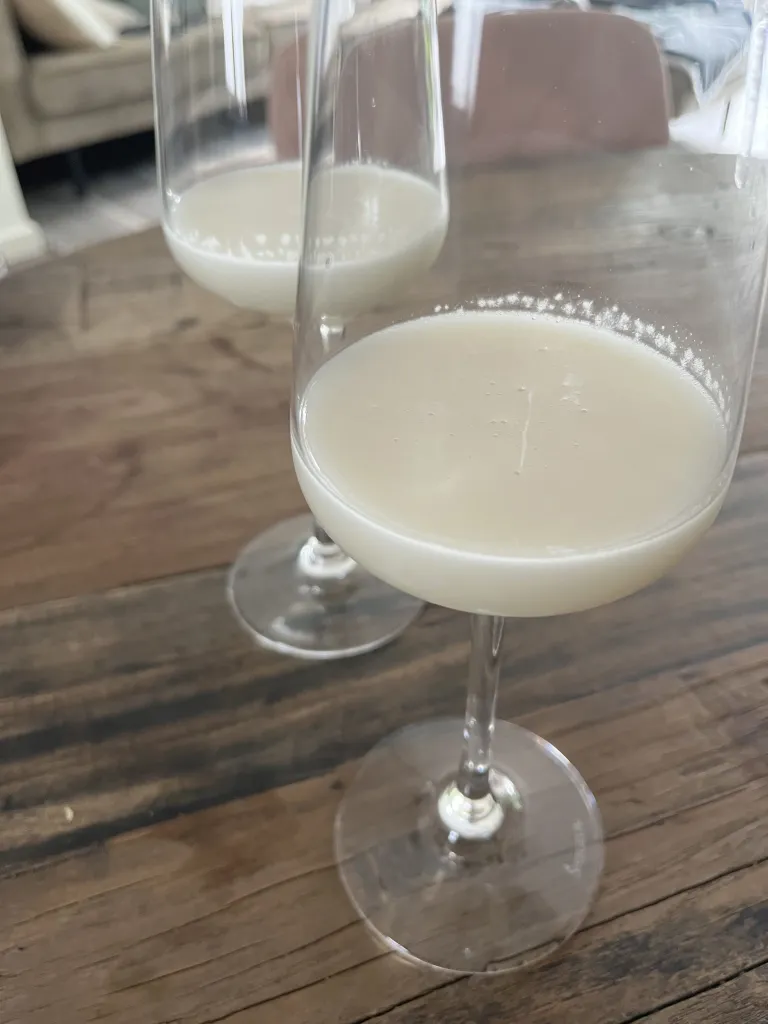 Sgroppino has its origin in Italy. The story is about two brothers who ordered too much vodka. They wanted to sell it to their customers, and so they created the Sgroppino. A combination of prosecco, lemon ice cream, and vodka. Over time, many variations have been named the same. Today, however, we will share a quick and easy recipe for an actual Sgroppino.
3 minutes
2 glasses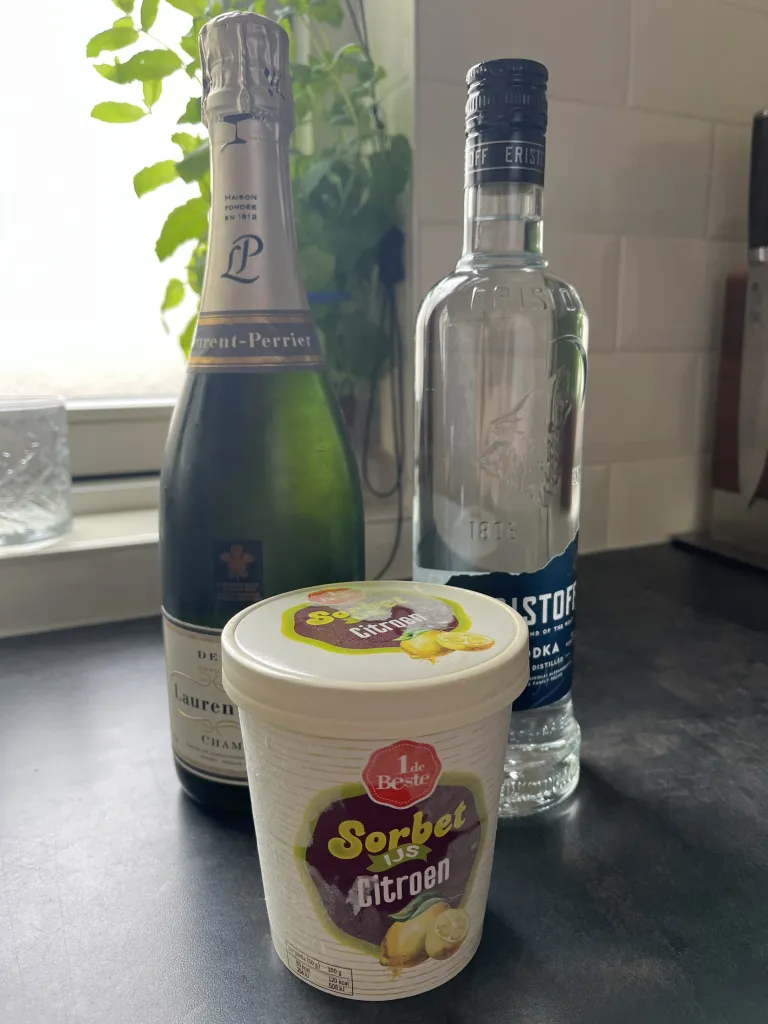 Ingrediënten
60 milliliters of lemon ice cream
60 milliliters of champagne or prosecco
15 milliliters of vodka
Hoe maak je het?
Add all the ingredients to a kitchen machine or mix them by hand. Mix it for a few minutes and add the mixture to a glass. We chose a wine glass, but you could also choose a long drink glass.
Sgroppinos are usually served with a slice of lemon or some mint leaves for garnish. However, you can go with pretty much anything fresh. A little bit of white chocolate also goes well with the fresh taste of lemon.
Popular variations include the addition of vanilla ice cream and/or limoncello. Do try your variations, and let us know how you prefer your Sgroppino!
Looking for another fresh cocktail recipe? Try our mojito recipe.