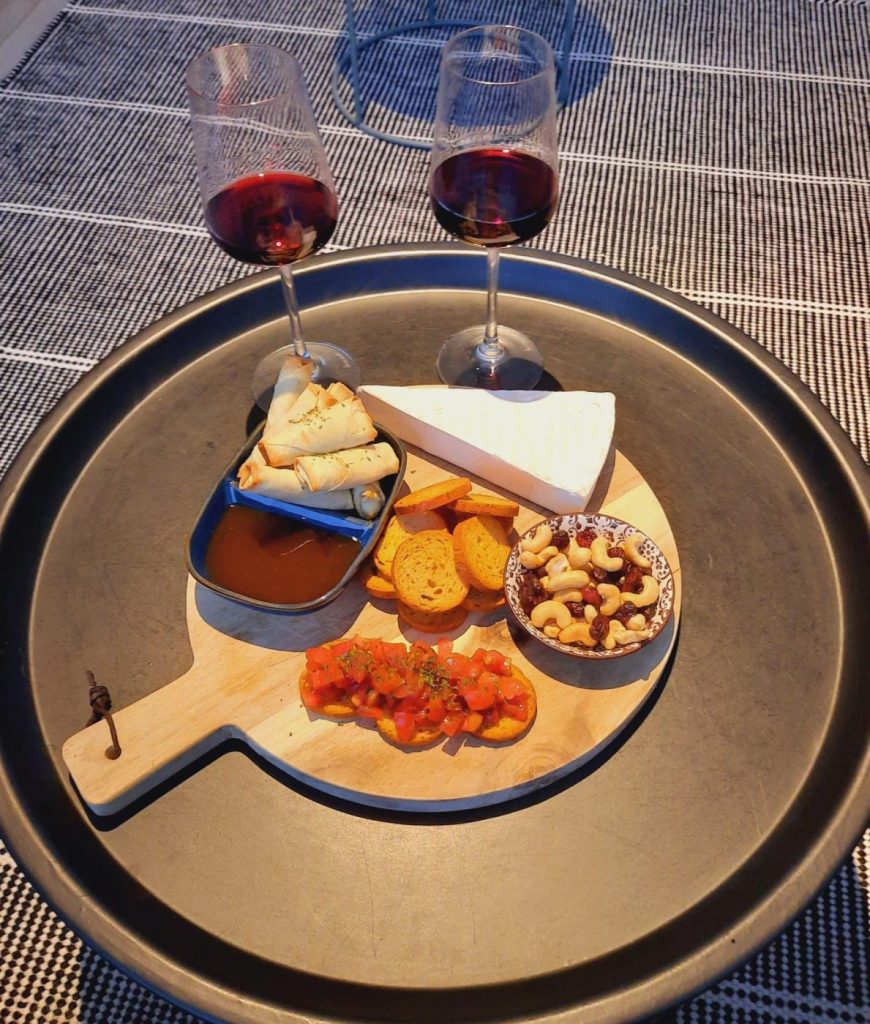 Sometimes we make a 'borrelplank' (Dutch word) when we have friends over or when we want to drink a glass of wine and eat some snacks together. A 'borrelplank' is a tray with snacks or appetizers on there, kind of like a charcuterie. The difference is that charcuterie is a plate with meat on there, and we make it vegetarian. Today we want to show you some ideas for a vegetarian snack serving tray. We usually don't eat much meat, and there are many options other than a cheese platter or a charcuterie.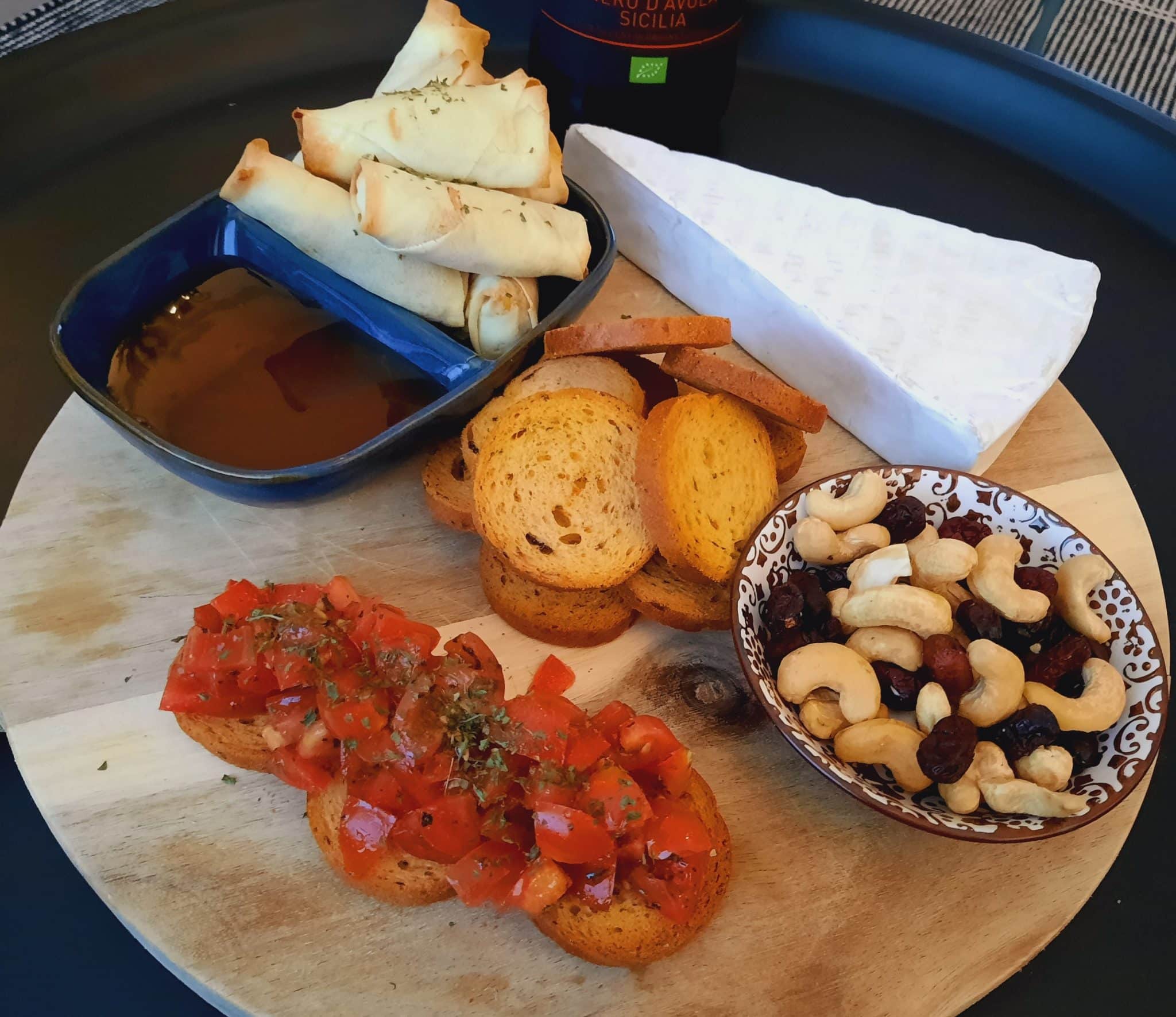 The tray we'll serve you today contains bruschetta toast, brie, nuts with cranberries, and spring rolls with sweet chili sauce. We cut some tomatoes and mixed them with garlic and basil for bruschetta. This plate is easy and quick to make; it took us around 8 minutes. Since the spring rolls had to be baked, that's 5 minutes of your work. Besides that, there's not a whole lot to be done, so you can build the serving tray while the spring rolls are baking.
You can combine this tray with a nice beer as well, for example, the eggwhite we cover in this article. Do try and make your borrelplank with your variations on it! The possibilities are endless with this.