We went to the national park Dwingelderveld. The 'Plankenpad' is one of the more popular walking routes at Dwingelderveld. Join us in this article as we share our impressions of this popular route and why you should consider experiencing it for yourself."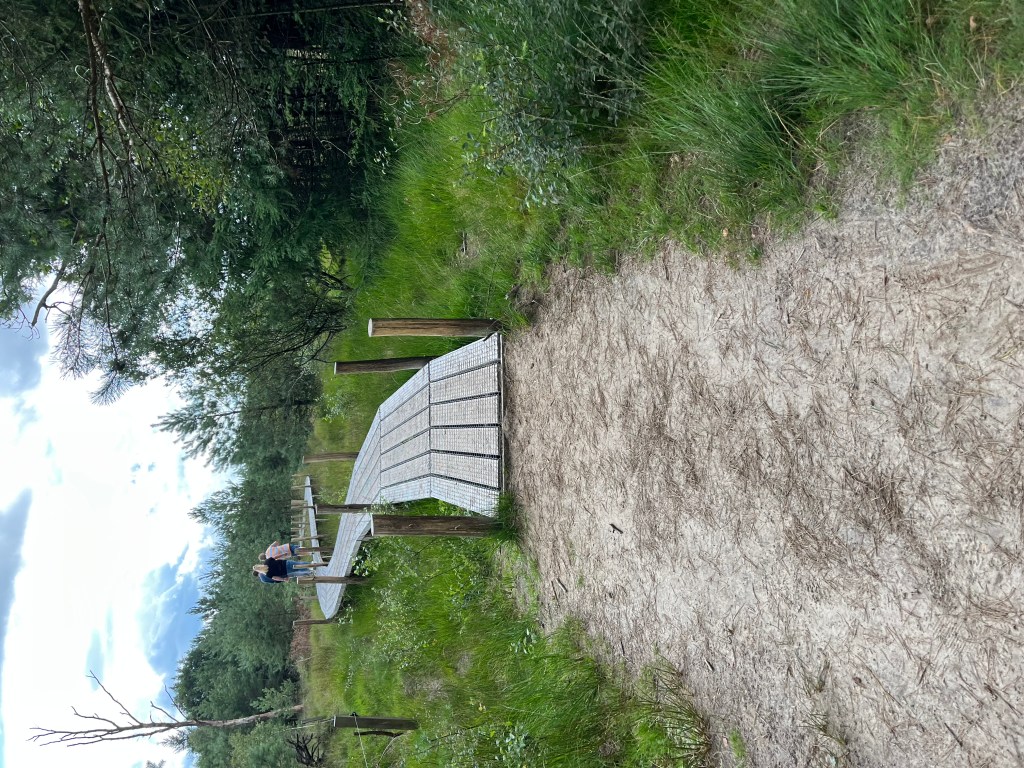 How to get there?
You can go to the parking place Oude Postweg in Spier. This is close to the Van der Valk Hotel in Spier. Here, you'll find ample free parking space. Additionally, there's a small place called 'Boslounge Spier,' offering a selection of coffee, beverages, ice creams, and pastries, along with restroom facilities. The area boasts several scenic routes, including the renowned 'Plankenpad,' waiting for you to explore.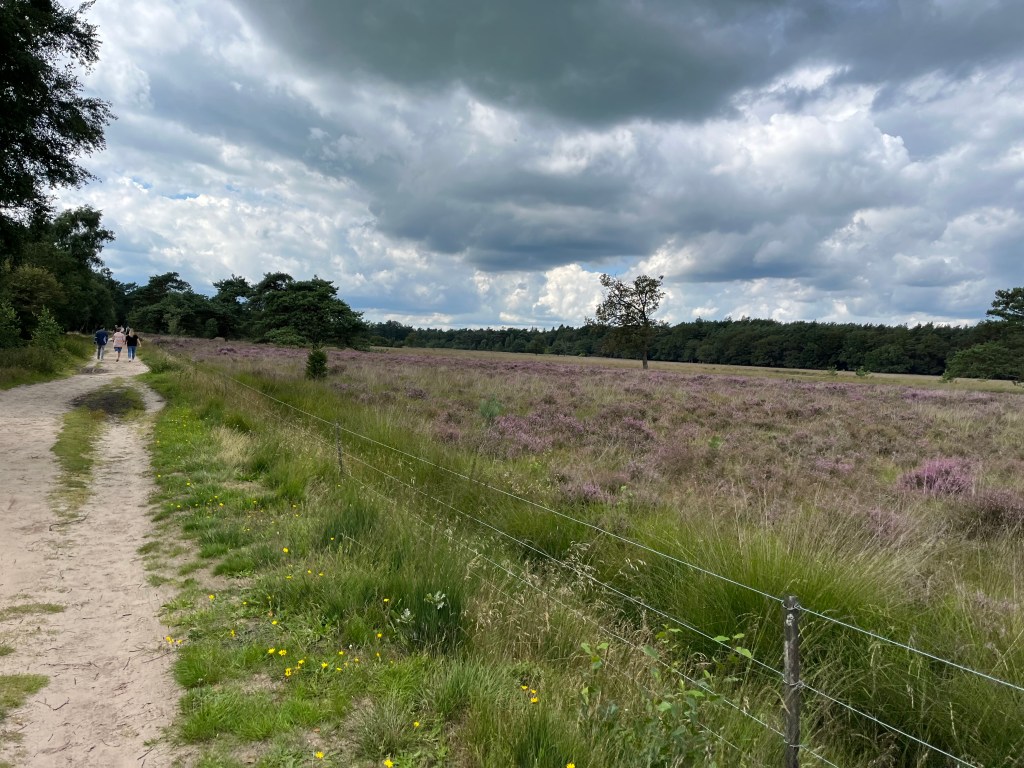 The route
The wooden pole at the beginning shows all the routes. Here you can opt for the 'Plankenpad' in Dwingelderveld, a 5,5, KM trail. Please note, that this route is not stroller friendly. Follow the guiding white markers to navigate this diverse route. You'll begin your journey through dense foliage and meadows before arriving at the wooden path. This trail offers a mix of terrains, yet it's ideal for beginners. In the end, you'll return to Boslounge, where you can unwind with a refreshing drink or some ice cream.