We used to buy pita bread at the supermarket. That changed with this recipe! Ever since we first tried this recipe, we've never returned to the supermarket aisles for pita bread. Crafting these delectable, homemade pitas is a breeze, and the result is an irresistibly fresh delight. Plus, you can make them in any size you like! Once you savor these homemade pita breads, the thought of settling for the ordinary ones seems unimaginable.
⏲5 minutes
⏳30 minutes (rising)
⏳10 minutes
🍽6 big pita breads
Ingredients
500 grams (big 3 and 3/4 cups) of flour
8 grams (2 tablespoons) of olive oil
300 grams (1 and 1/4 cup) of water
7 grams (2 teaspoons) of yeast
A pinch of salt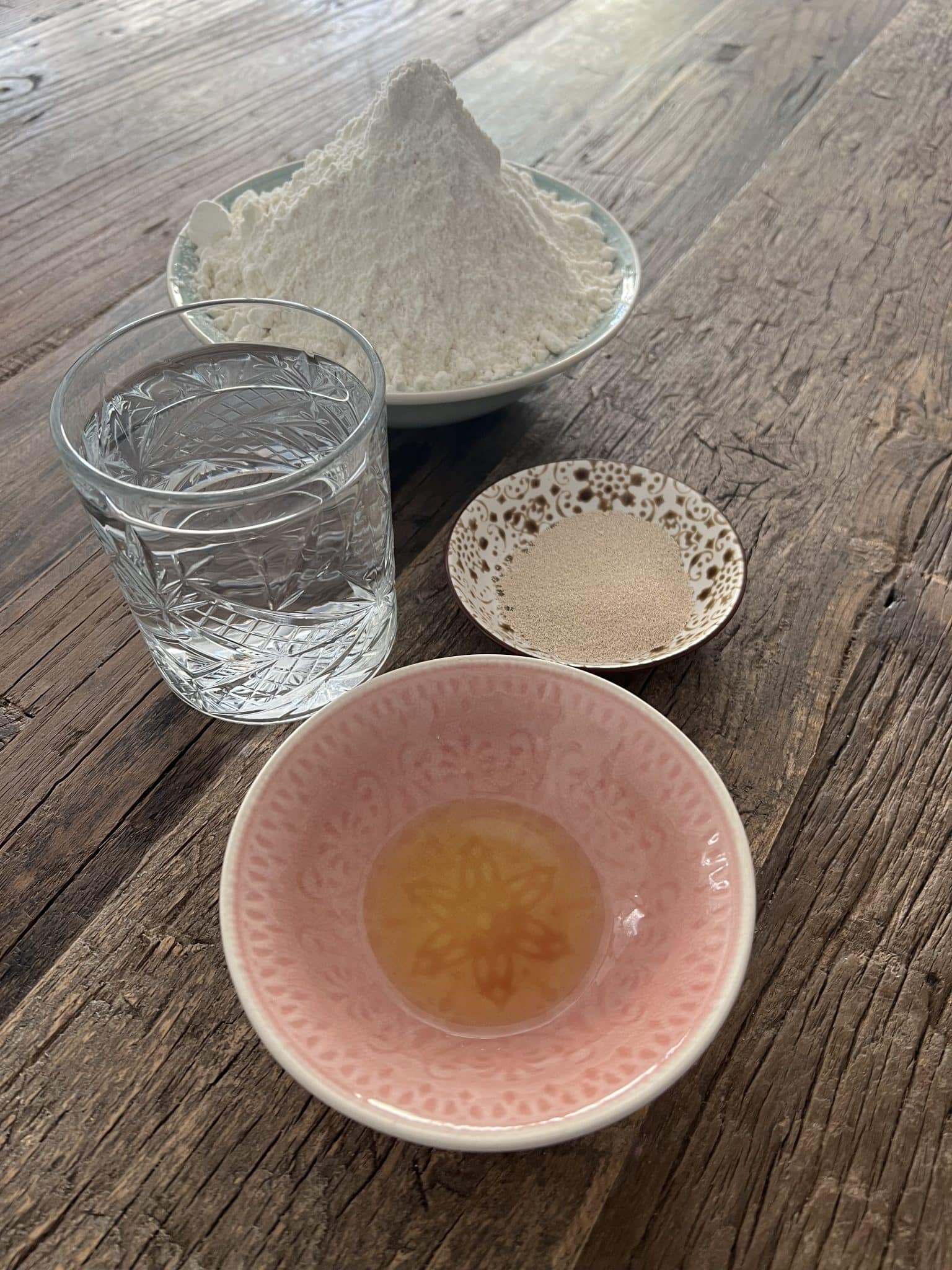 How to make it?
Creating homemade pita bread is a straightforward process. Begin by combining all the ingredients in a bowl except for the salt. Add the salt just before it's done. If the dough is sticky while handling it after the kneading is done. Dust it with a bit of flour along with your hands and the countertop. Separate the dough into 6 portions (for larger pitas) or 8 portions (for smaller ones). Place baking paper on a baking tray and shape each portion into a ball, then flatten it on the tray. Allow the dough to rise for 30 minutes. Preheat your oven to 250°C and bake the pitas for 6 minutes. Flip them and bake for an additional 4 minutes. If your oven permits, increasing the temperature slightly will shorten the baking time.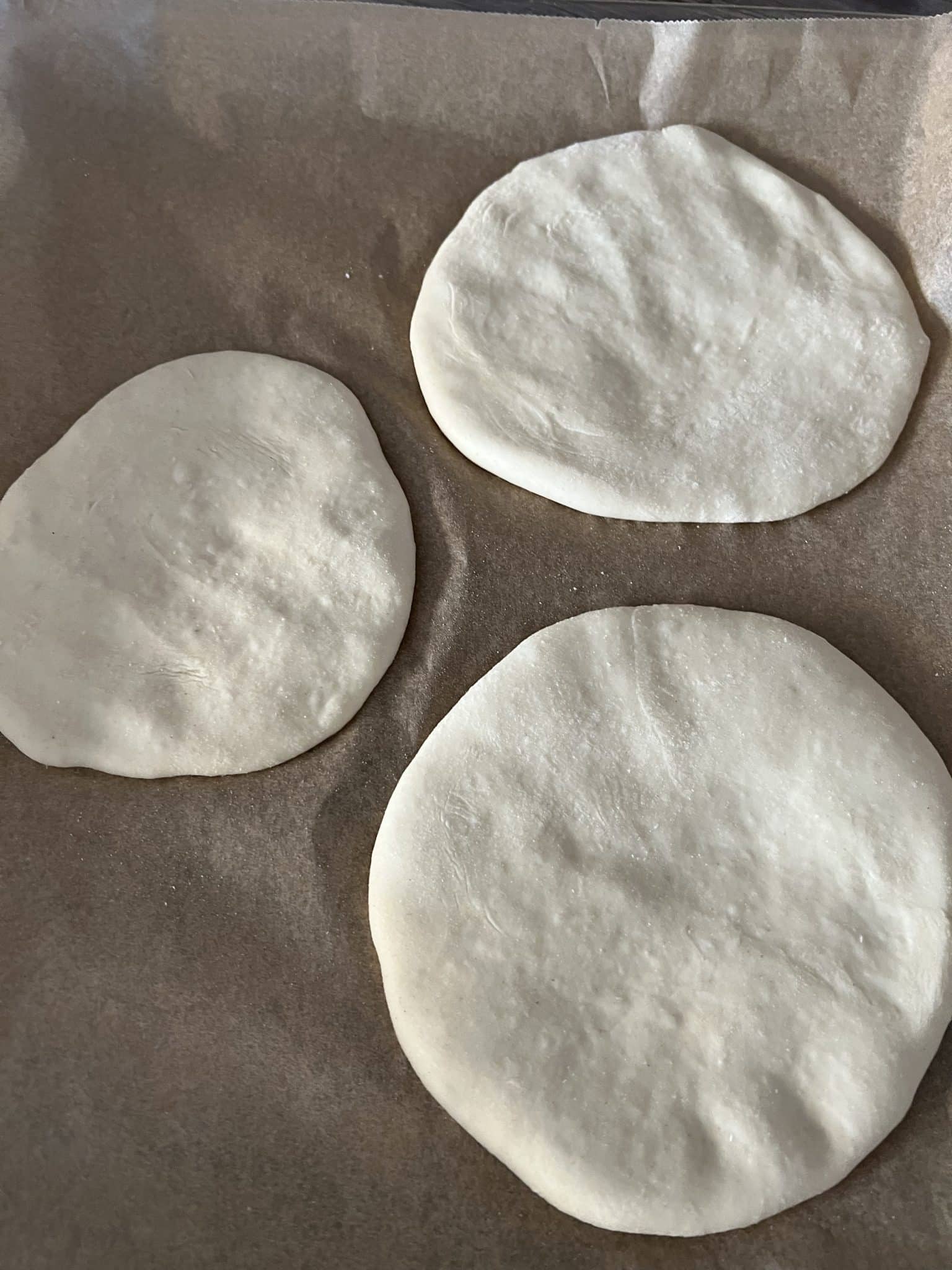 Looking for more inspiration?
These homemade pitas are delicious with all kinds of vegetables or meat. We usually make vegetarian pitas. In need of some inspiration? Check out our recipes using pitas, for example, pitas with broccoli and chickpeas, or this recipe with vegetables and garlic sauce.