When we celebrate a birthday, we often make a monchou pie. This pie is easy to make, and within our family, everyone loves it. This pie has its origin in France. It's a common thing to serve at Dutch festivities and birthday parties.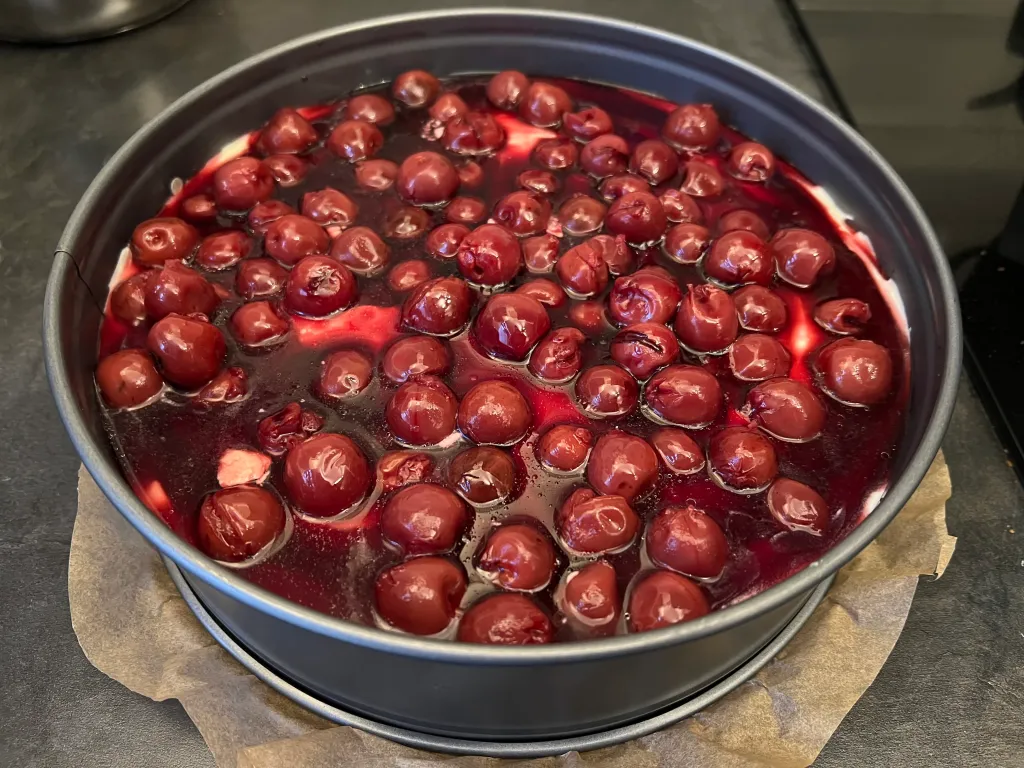 ⏲25 minutes
⏳At least 3 hours
Ingredients
400 grams (small 1 and 3/4 cup) of monchou/cream cheese
400 grams (small 1 and 3/4 cup) of cream
190 grams (a small 3/4 cup) of granulated sugar
10 grams (about 1 and 1/2 teaspoons) of vanilla sugar
Cherries in a jar (about 750 grams with fluid, 350 grams without the fluid) Or the canned version, usually this comes with the sauce pre-made.
200 grams of Speculaas Cookies (Kandijkoek)
70 grams (big 1/4 cup) of butter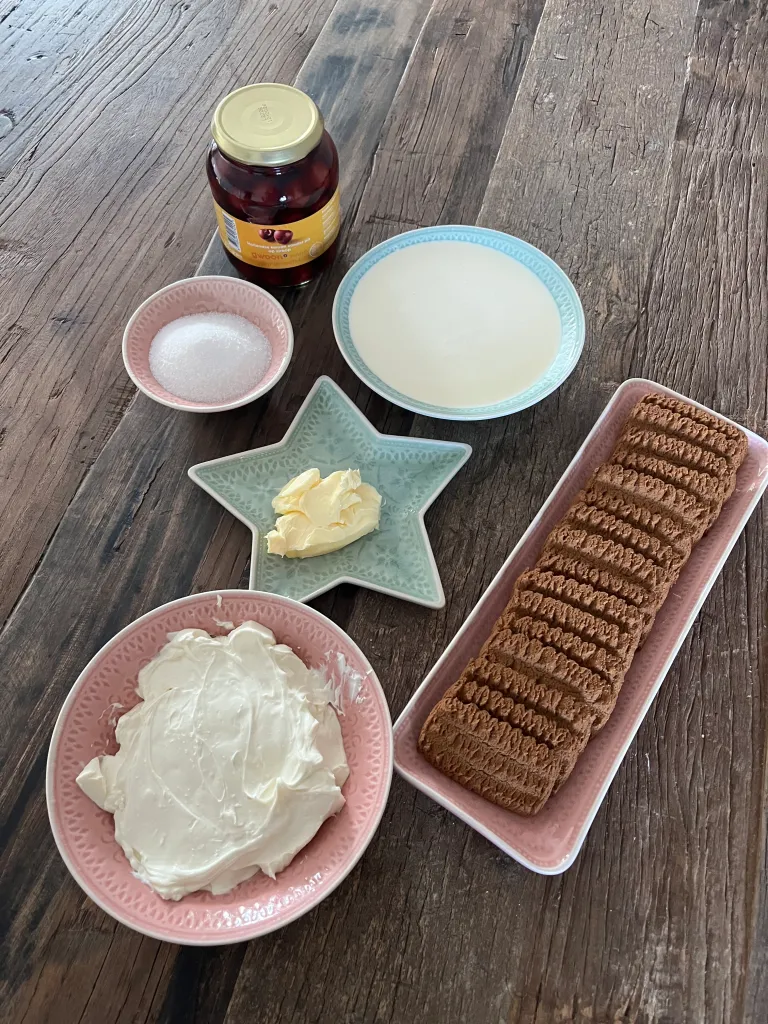 How to make it?
Add some backing paper to a cake mold. Crush the cookies in a food processor until they're fully crumbled. Melt the butter in a pan. Add the butter to the cookie crumbles and mix it well. Add this mixture to the cake cold. Put the cake cold in the fridge for at least 10 minutes.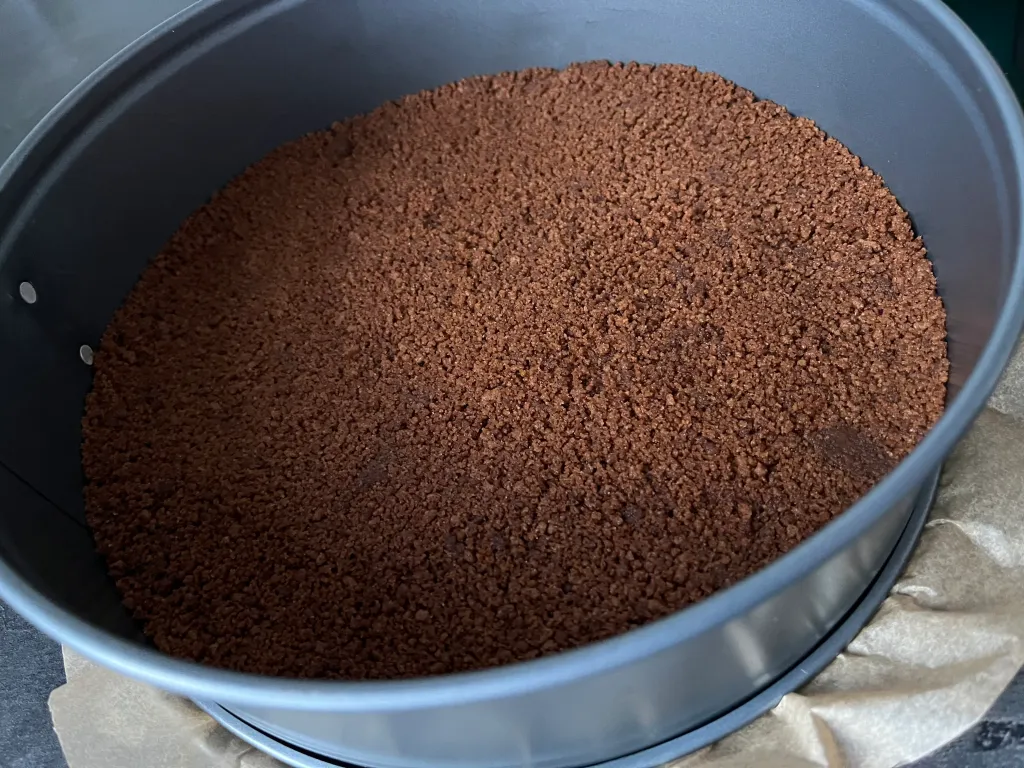 Start by adding the fluids from the jar with cherries to a pan, do not add the cherries themselves. Add 100 grams of sugar to it. Bring the mixture to cooking temperature and let it boil for about 15 minutes. If you have the canned version with the sauce in it you can skip this step. If the sauce remains runny you could reheat it and add a bit of gelatine if necessary.
Add the cream and the sugar (90 grams of regular sugar and 10 gram of vanilla sugar) to a kitchen machine and start whipping the cream. When the mixture is almost fully done whipped cream, stop the machine and add the cream cheese. Mix it for 1-2 minutes, and then the mixture is done. Add this to the cake mold from the fridge. Add the cherries and the sauce from the pan on top and place the cake in the fridge to set/cool for at least 3 hours. Enjoy this monchou pie with a nice cup of coffee or some tea!