Everyone needs a little inspiration sometimes. You'll usually stick to your habits. But every now and then, it's good to spice things up with a little bit of change! Today we will show you three variations of vegetarian lunch dishes. These dishes are very easy to make. You don't even need a recipe for it!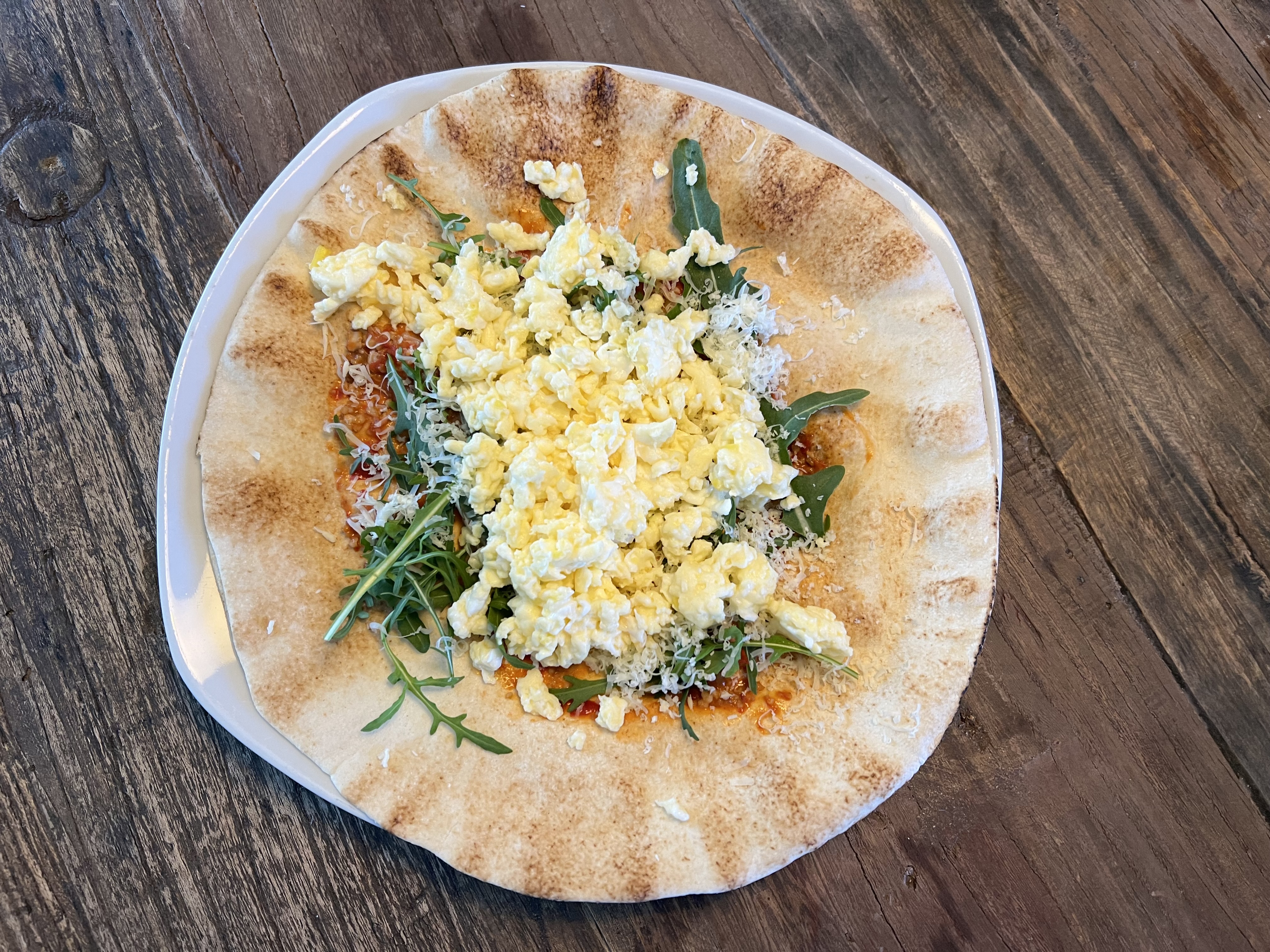 The first one is a Lebanese flatbread with muhammara, arugula, grated cheese, and scrambled eggs. Easy to make, easy to love, but very hard to hate.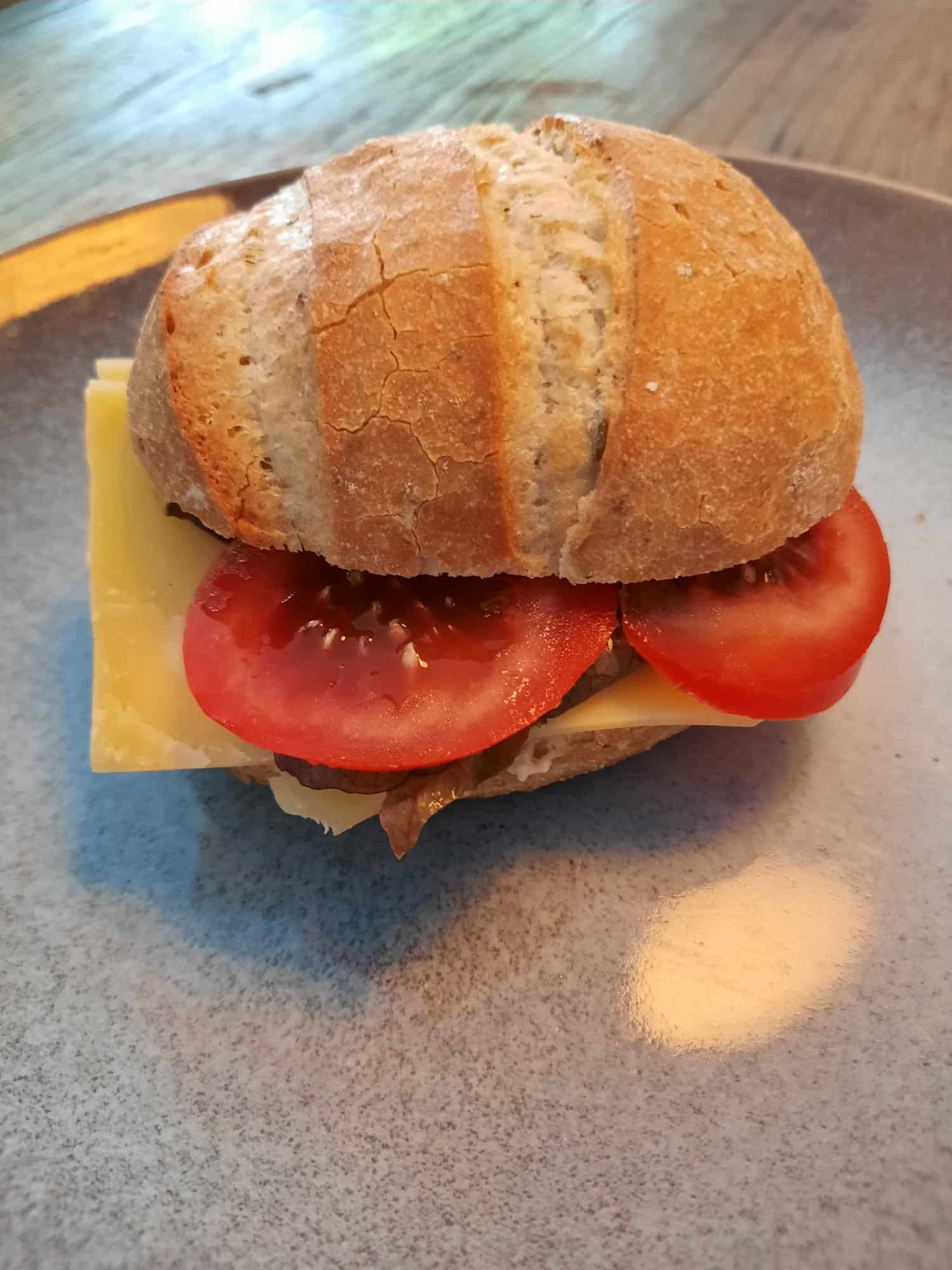 The second one is a Focaccia or Italian bun with baba ganoush, a few slices of cheese, a few slices of tomato, and some lettuce. It's a classic with us but turns out not that many people around us even know of the existence of baba ganoush!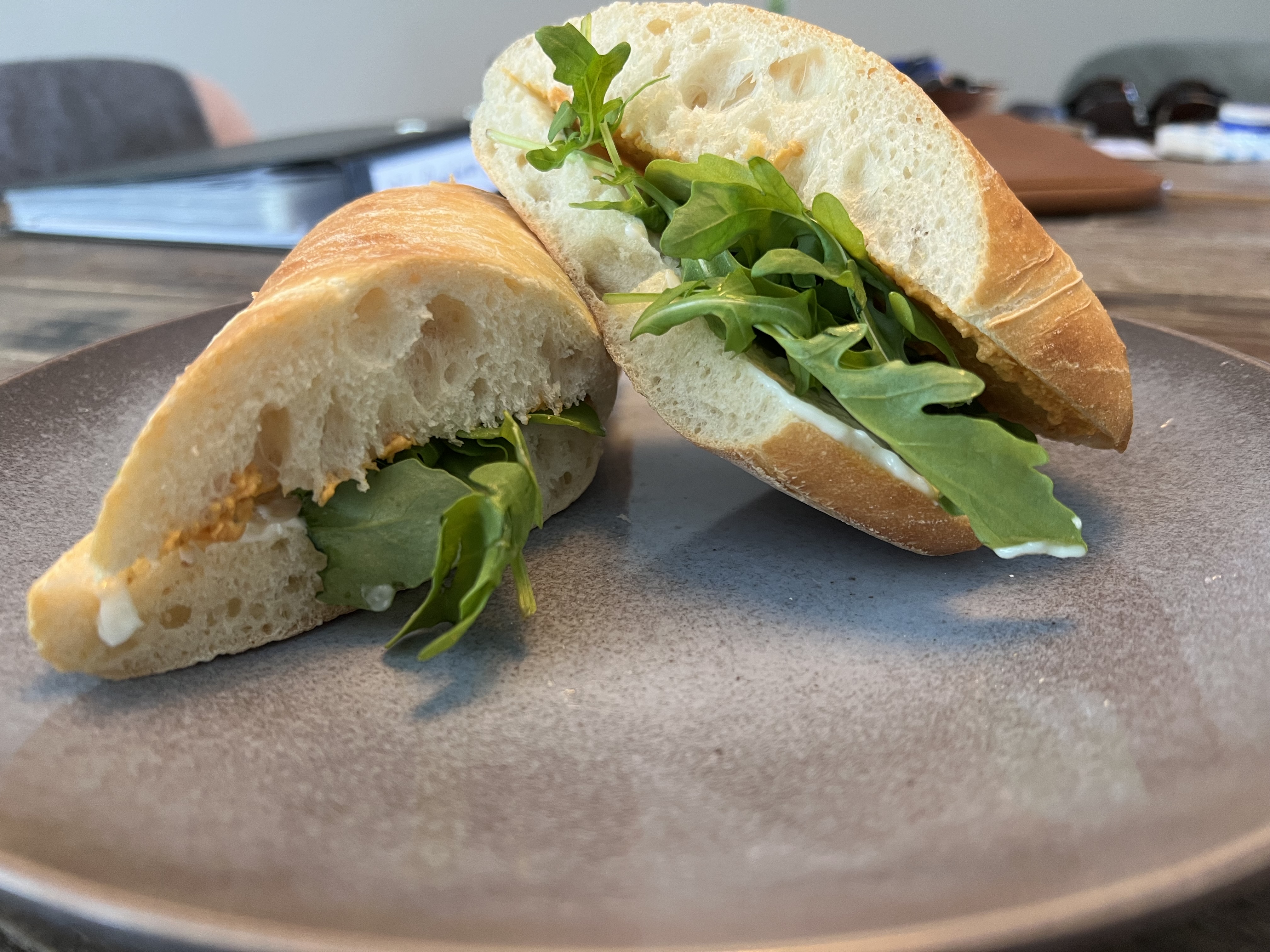 The sandwich is a ciabatta with aioli, hummus, and arugula. Tasty and easy, just like this post.