Ramen is a Japanese noodle soup. It's a healthy dish, and it can taste amazing. We put a lot of vegetables and different flavors in our ramen recipe.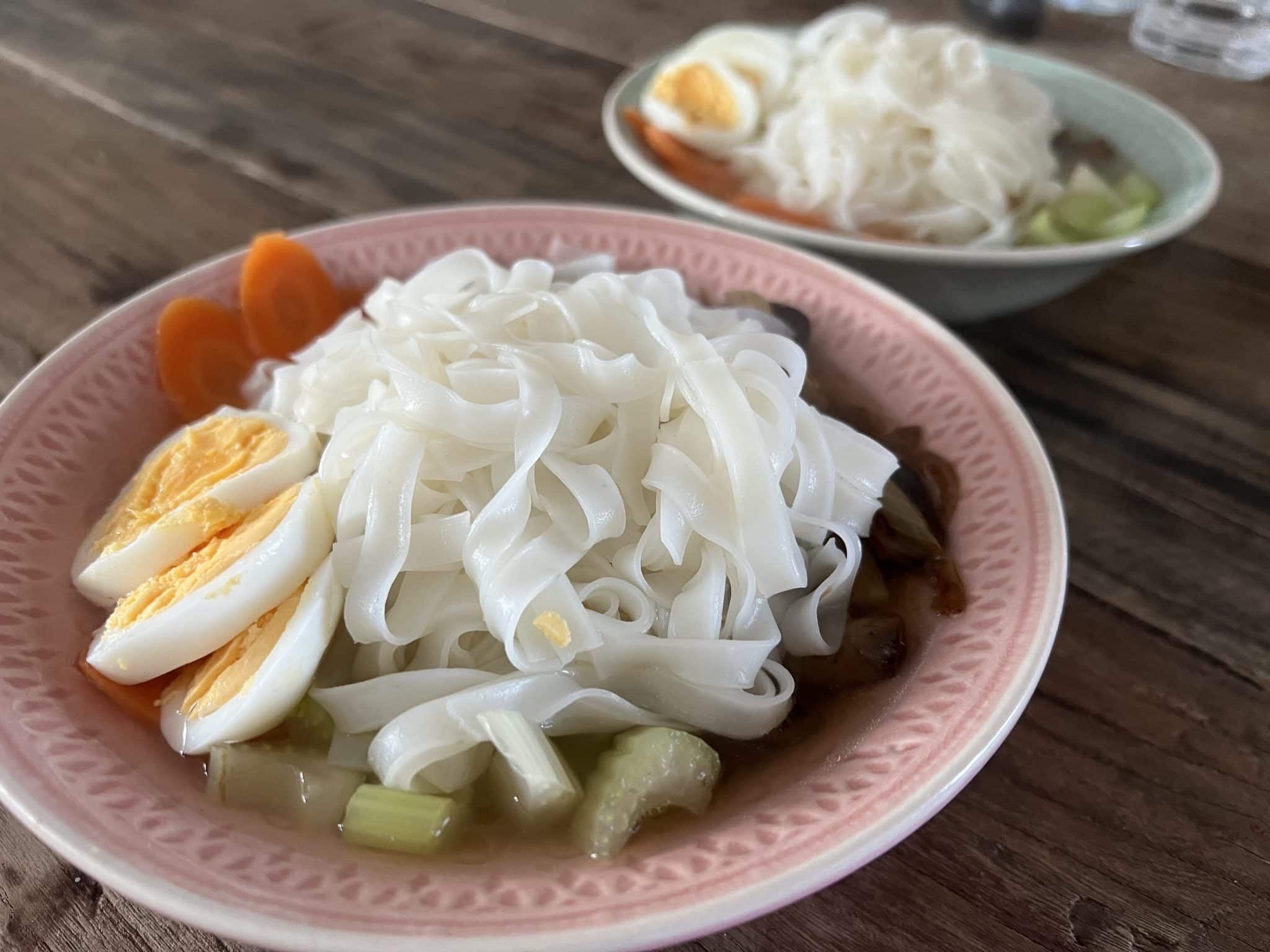 ⏲40 minutes
🍽4 portions
Ingredients
2 carrots
2 sticks of celery
250 grams of mushrooms
1 pepper
2 onions
2 leaves of laurel
1 cube of stock
1 clove of garlic
2 eggs
250 grams of rice noodles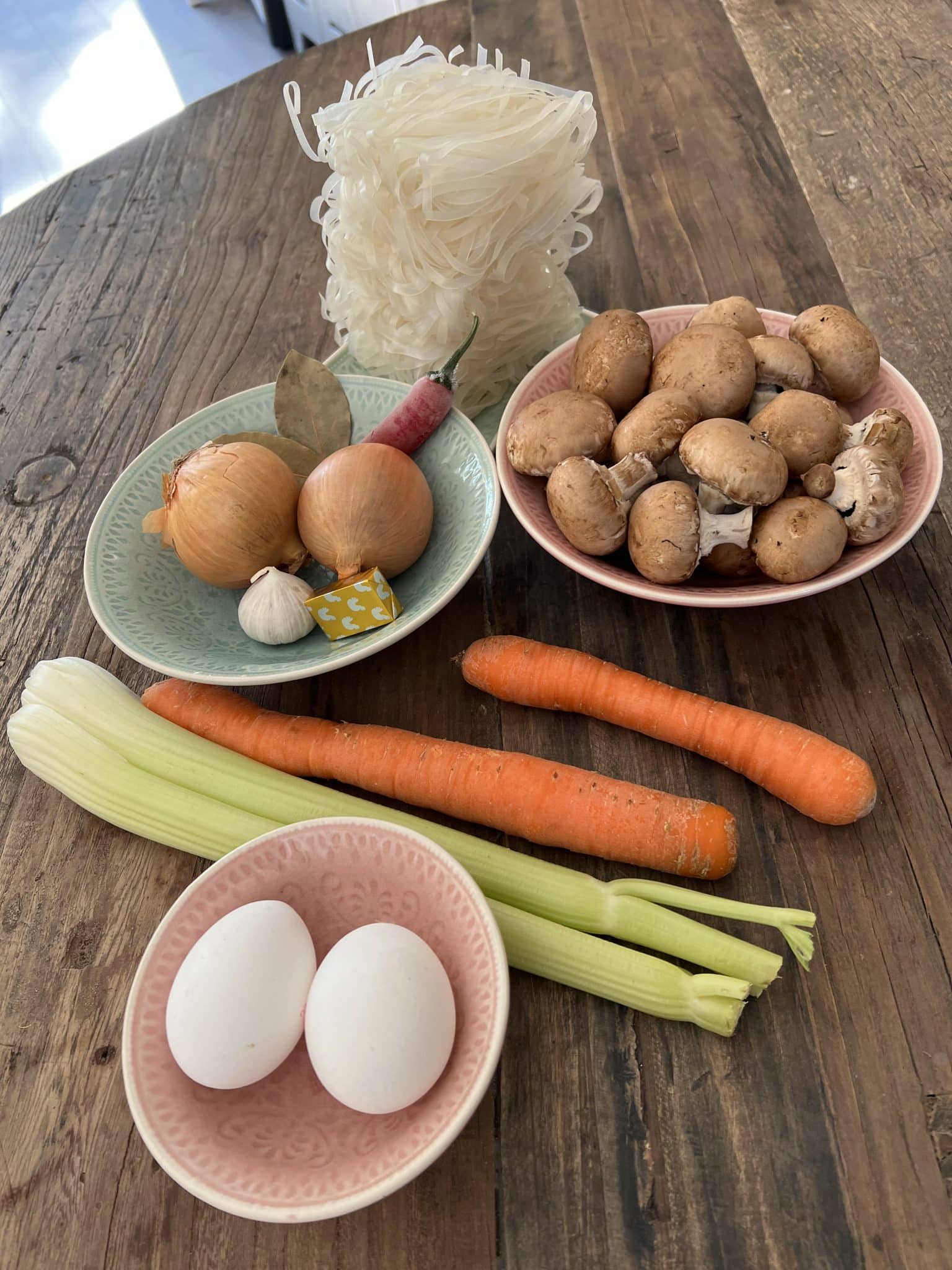 How to make it?
Start by slicing the pepper and chopping the garlic. First, we'll make the stock. Add water to a cooking pan with the cube of stock, pepper, leaves of laurel, and garlic. Let it cook for half an hour
Next cut the vegetables and put another cooking pan on the stove with water and salt (the mass of salt should be around 5% to 10% of the mass of water used). As soon as the water is cooking, you can add the celery and carrots. Let it cook for 3 to 5 minutes maximum, then get the vegetables out of the water (don't throw away the water). Put the carrot and celery in cold water to cool down. You can scoop out the vegetables with the help of a sieve. If you have a small pan, you can do the vegetables in turns.
Rinse the eggs, add them to the cooking water, and cook for 8 minutes. When it's done, cool down in cold water, and don't throw away the hot water. In the meantime, bake the other vegetables (mushroom and onion) in a pan with oil. Bake them just enough to give them some color, and they're al dente.
Just after the broth is done after 30 minutes, you can sieve the ingredients out of the broth.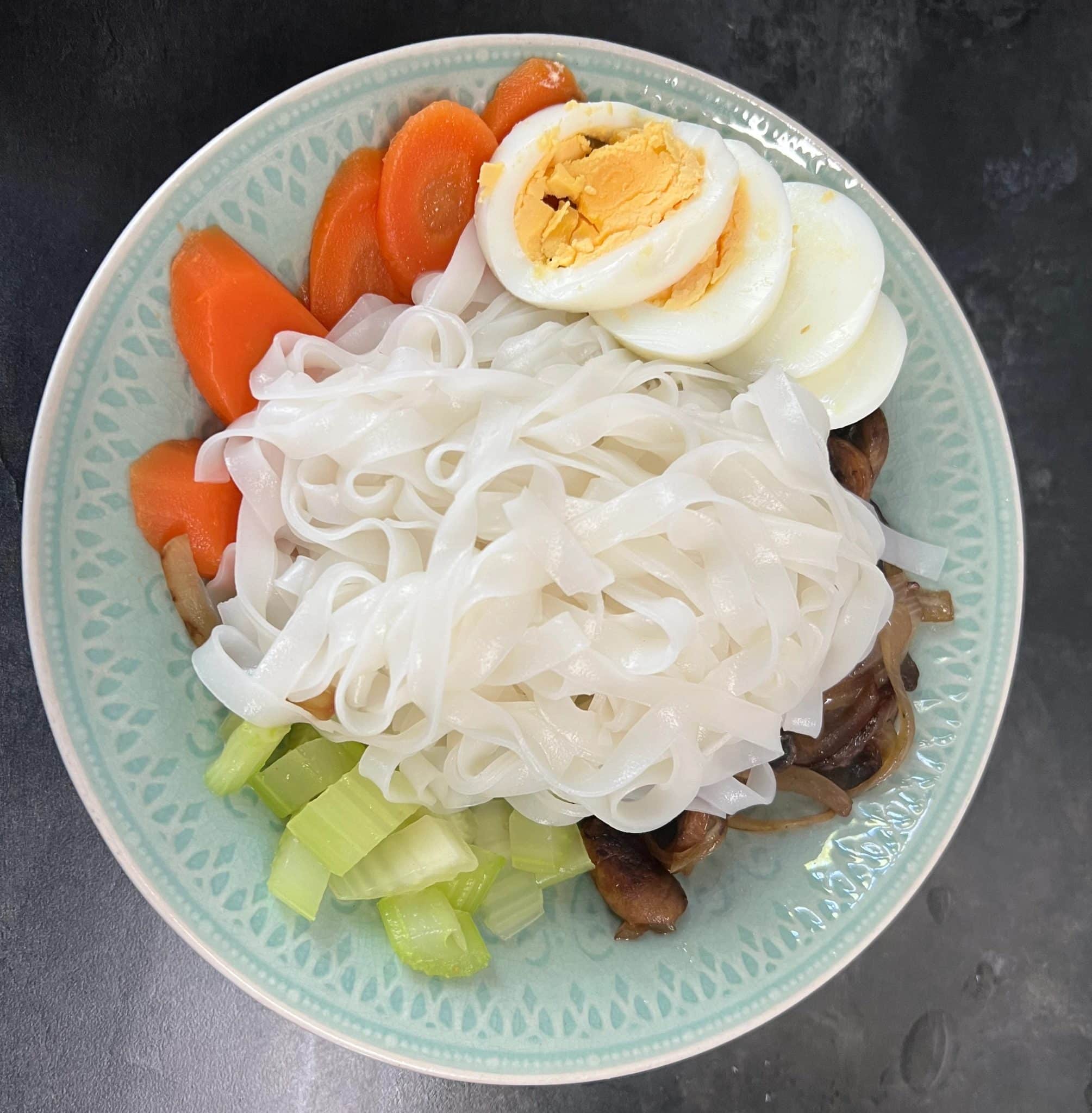 Finishing the dish
Put the rice noodles into the (salted) cooking water, turn off the stove, and let it corrugate for about 3 minutes (or read the instructions on the package).
In the meantime you can grab the bowls, add the vegetables, cut the eggs, and add them as well. Then add the rice noodles and the broth at last. Enjoy! We would love to hear in the comments whether you enjoyed this ramen recipe.
Tip: Add some extra toppings like mint, lemongrass, or coriander for example.
Looking for another soup recipe? Try this healthy zucchini broccoli soup.