On hot summer days, we love to drink iced coffee. Often we get one at a cafe, but you can also make those beautiful iced coffees at home. Today we will share 2 iced coffee recipes to inspire you to make your favorite iced coffee at home.
Frappucino
⏲about 5 minutes
☕3 glasses
Ingredients
150 milliliters of cold coffee
150 milliliters of milk
about 5-10 ice cubes (depending on size)
caramel syrup, according to taste
whipped cream according to taste (buy it in the store or whip your cream with 10% of the weight in sugar)
How to make it
Mix the coffee, milk, and ice cubes in a blender. Add the mix to a glass and add syrup and whipped cream according to taste.
Affogato
⏲2 minutes
☕2 glasses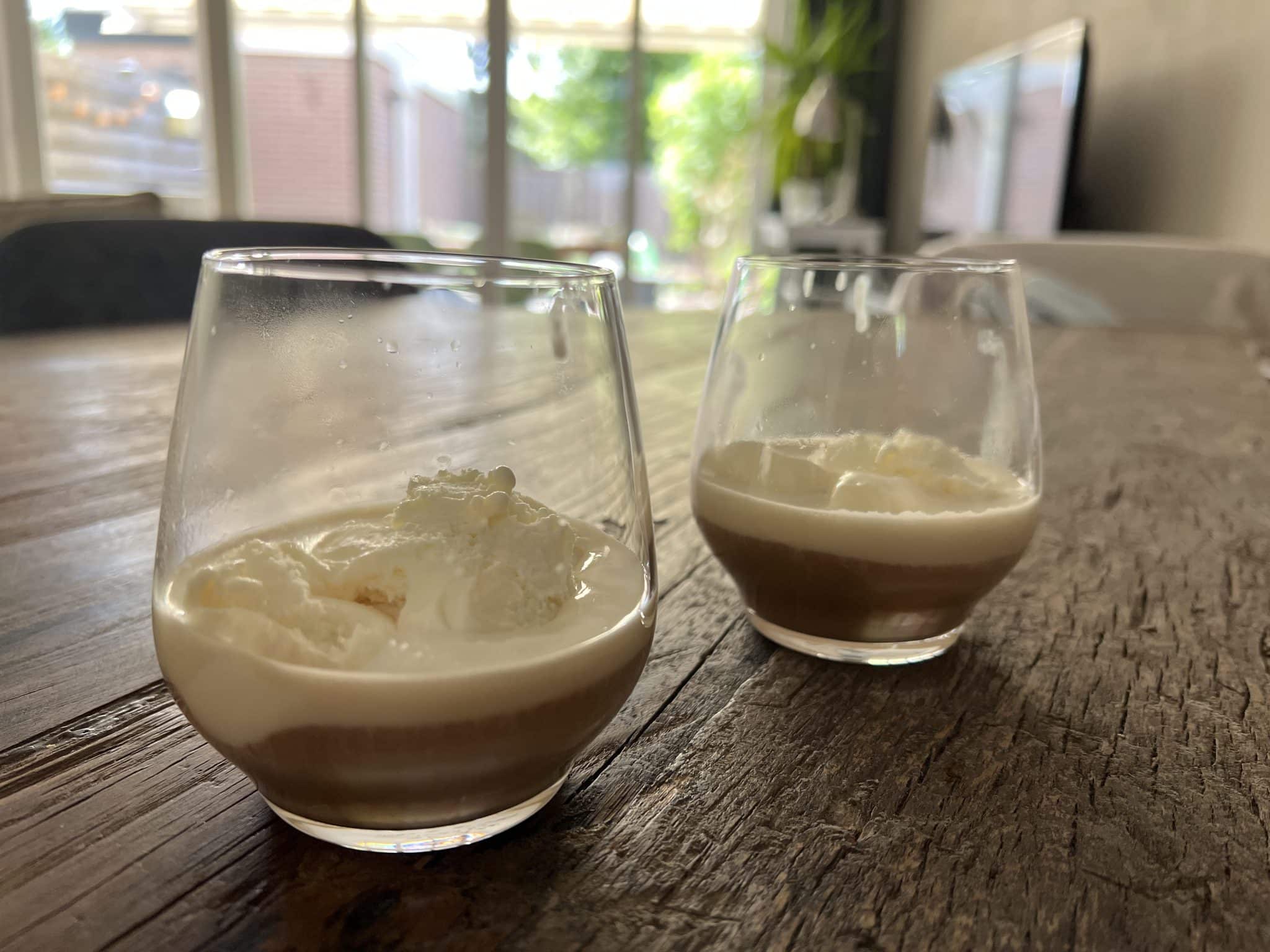 Ingredients
2 espresso shots (about 80-100 milliliters of espresso)
2 scoops of vanilla ice cream
How to make it
Add a scoop of the ice cream to a glass and add one shot of espresso. You can do this the other way around but beware of the splash the ice could make in the coffee.

Tip for variability:
– Add mocha ice cream instead of vanilla ice cream to make a mocha iced coffee. You can use a peculator to make your coffee, that with the mocha ice cream, should really get you that mocha iced experience.
– We sometimes variate the vanilla ice cream with cinnamon ice cream, which is also delicious!
Looking for a snack to eat with your iced coffee? Bake these cinnamon muffins, they're easy to make and very tasty!