This cheesecake in a glass is a nice dessert to serve when you have guests over. Or for when you have something to celebrate. It's delicious and tastes fresh and sweet. The raspberries on top give the dessert a nice look.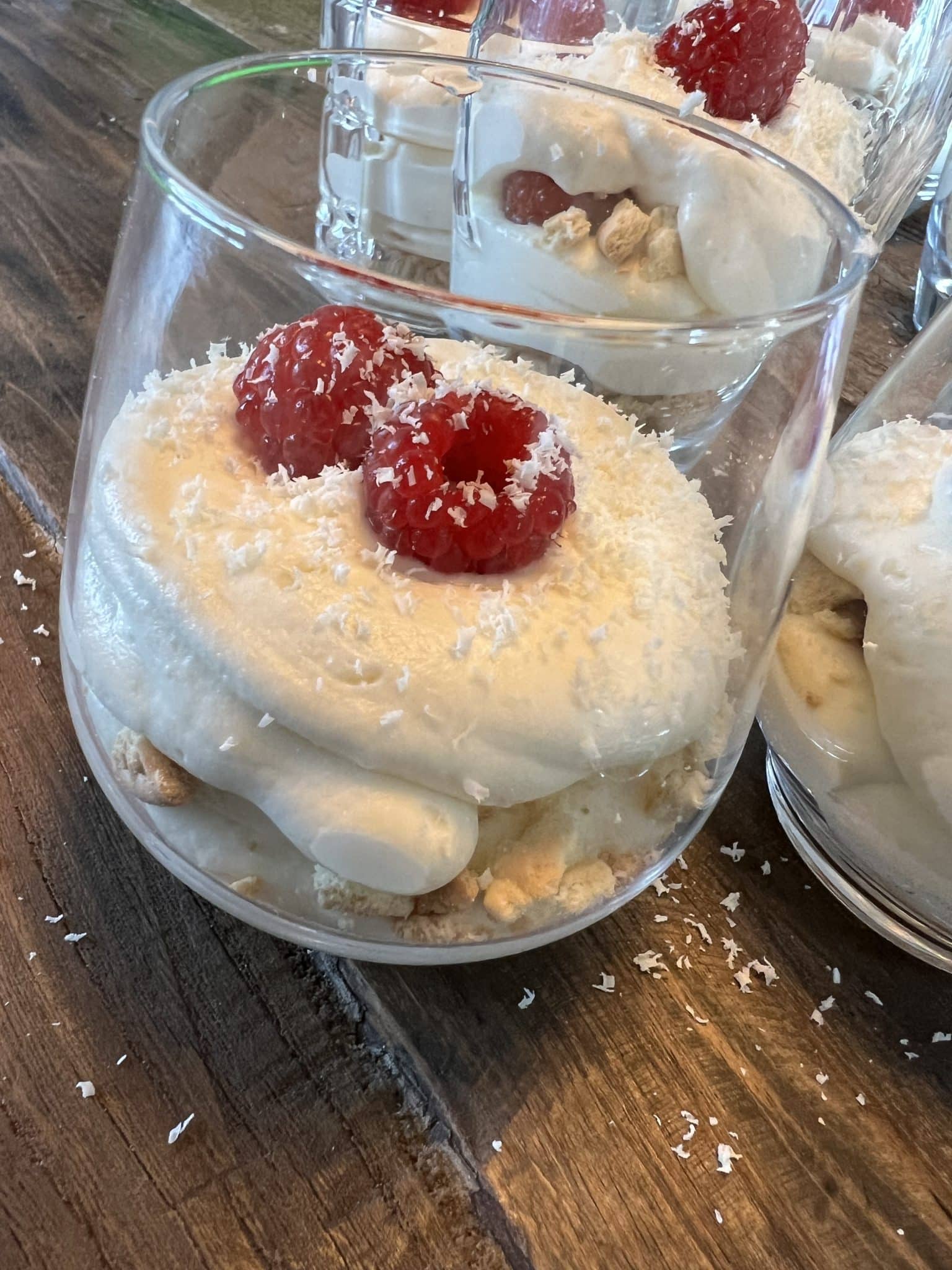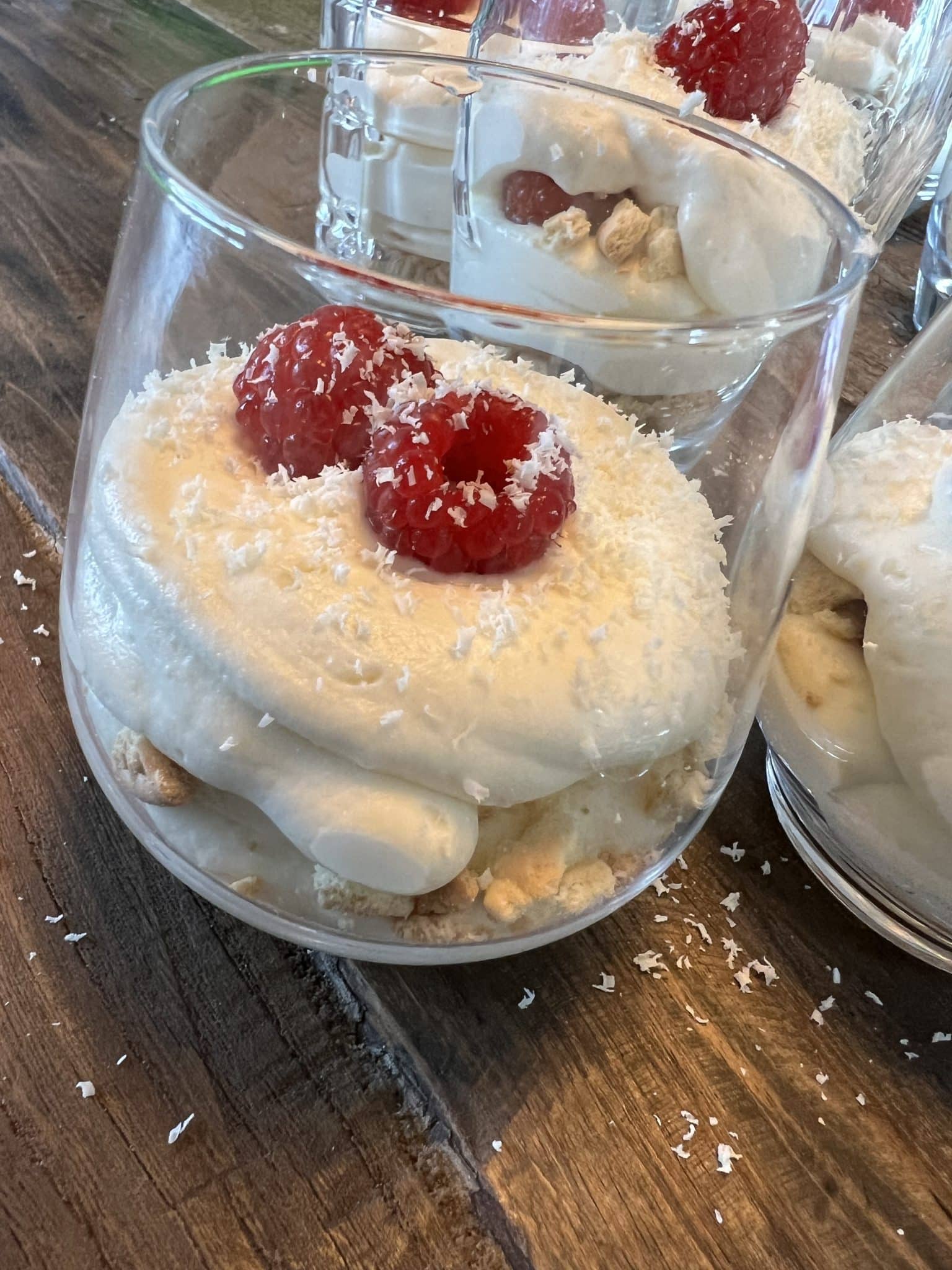 ⏲20-25 minutes
🍽 10-12 portions
Ingredients
100 grams of sugar (90 grams regular and 10 grams vanilla sugar)
375 grams of cream
300 grams of biscuits
600 grams of creamed cheese
300 grams of white chocolate
225 grams of raspberry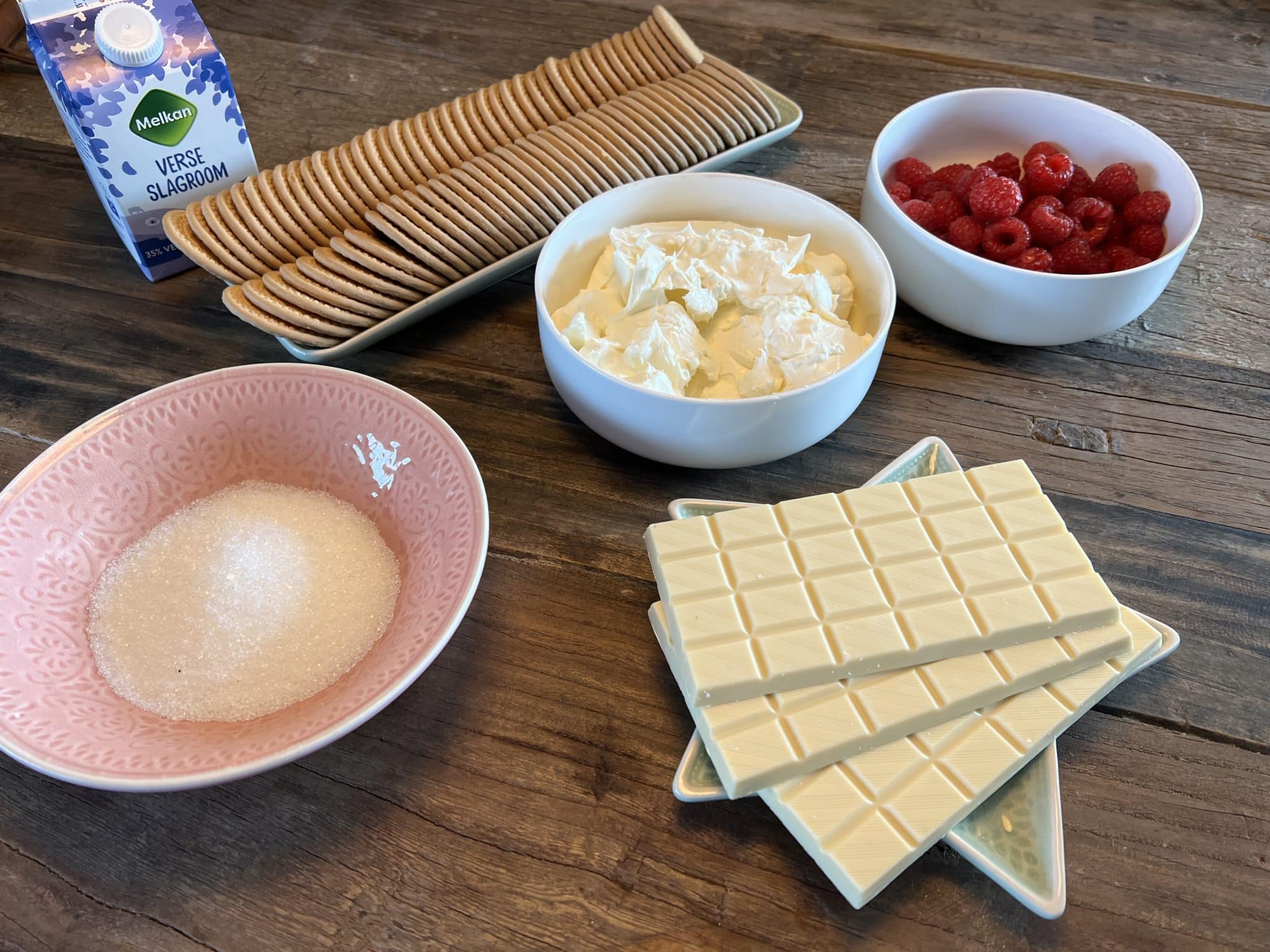 How to make it?
Crumble the biscuits with a food processor or by putting the biscuits in a towel and smashing them. Fluff up the cream and sugar until it has a whipped cream texture. Melt almost all the chocolate in a pan on the stove (keep stirring) or melt it in the microwave. Save a little bit of chocolate to grate on top at the end. Add a little bit of the chocolate to the creamed cheese. Mix that, and then add the rest. Add a little whipped cream, mix that, and add the rest. Grab the glasses and add some crumbles of the biscuits, add a bit of the mixture, and add some biscuit crumbles and raspberries. Then add more mixture, raspberries, and some chocolate on top
Tip: if you want to vary, you can also make this dessert in a round cake tin. This gives it a different form with different decorative possibilities.
Did you like this cheesecake in a glass dessert? You might also like this Eton Mess recipe.