Sometimes a simple recipe is all you need! Eton Mess is a dessert that is really easy to make, looks good, and tastes even better. This dessert can be served at dinner parties or make one just for you (and your family) at home. We'll share our recipe for Eton Mess in this article.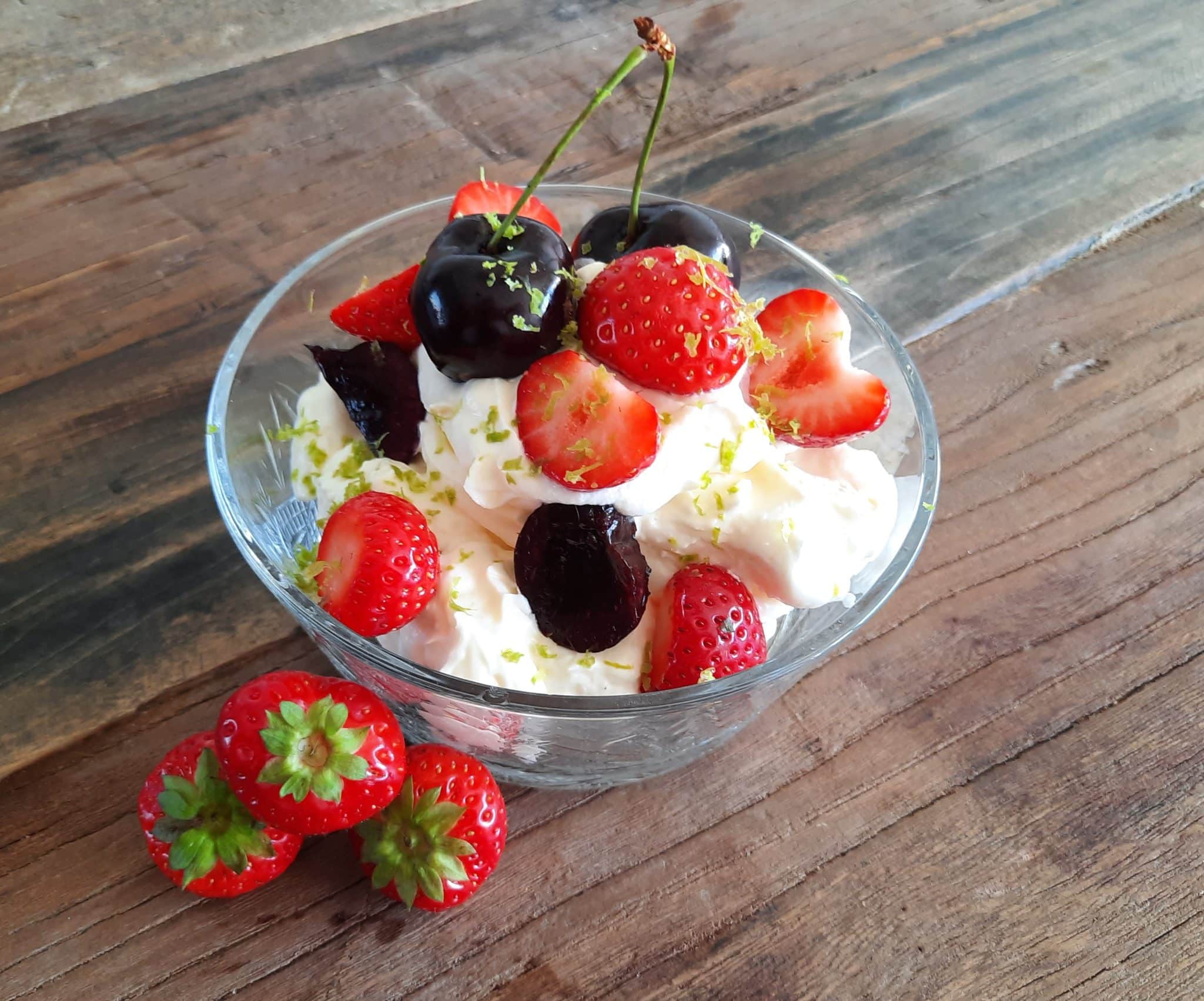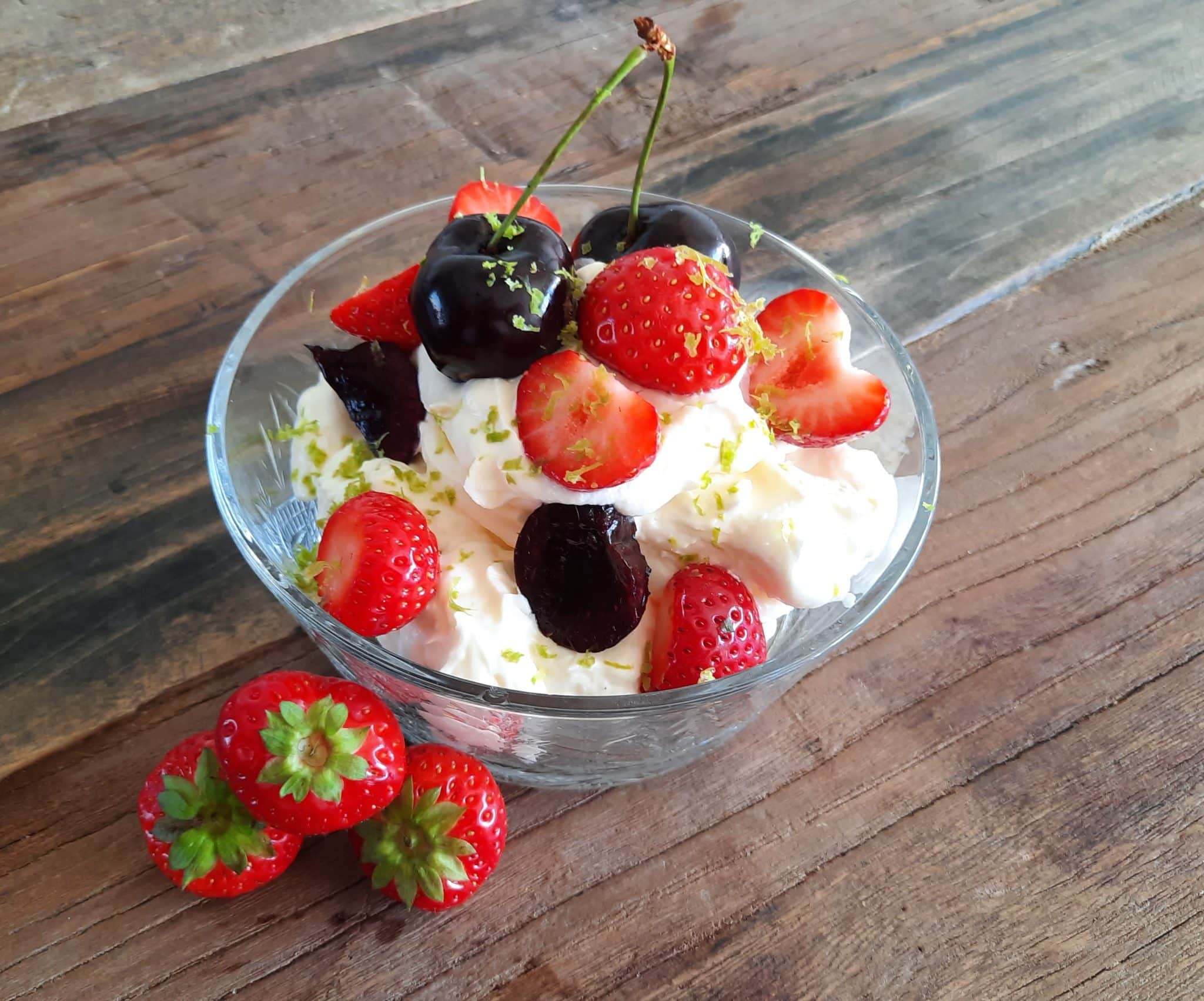 ⏲10 minutes
🍽2-4 portions
Ingredients
About 100 grams of meringue (you can buy this at the store or make it yourself with our recipe)
250 milliliters of cream
100 grams of mascarpone
25 grams of sugar
Fruit according to taste (we used strawberry and cherry)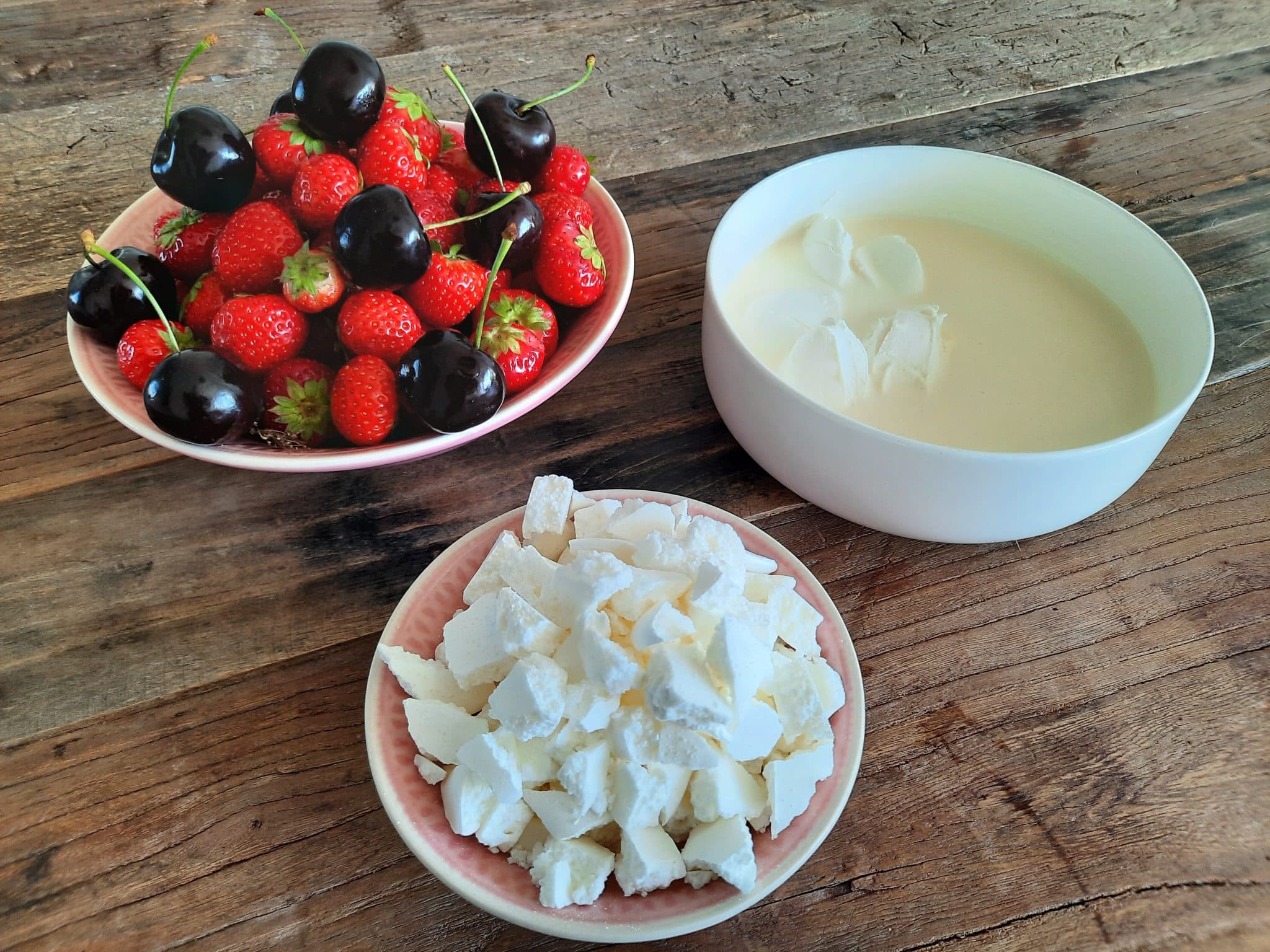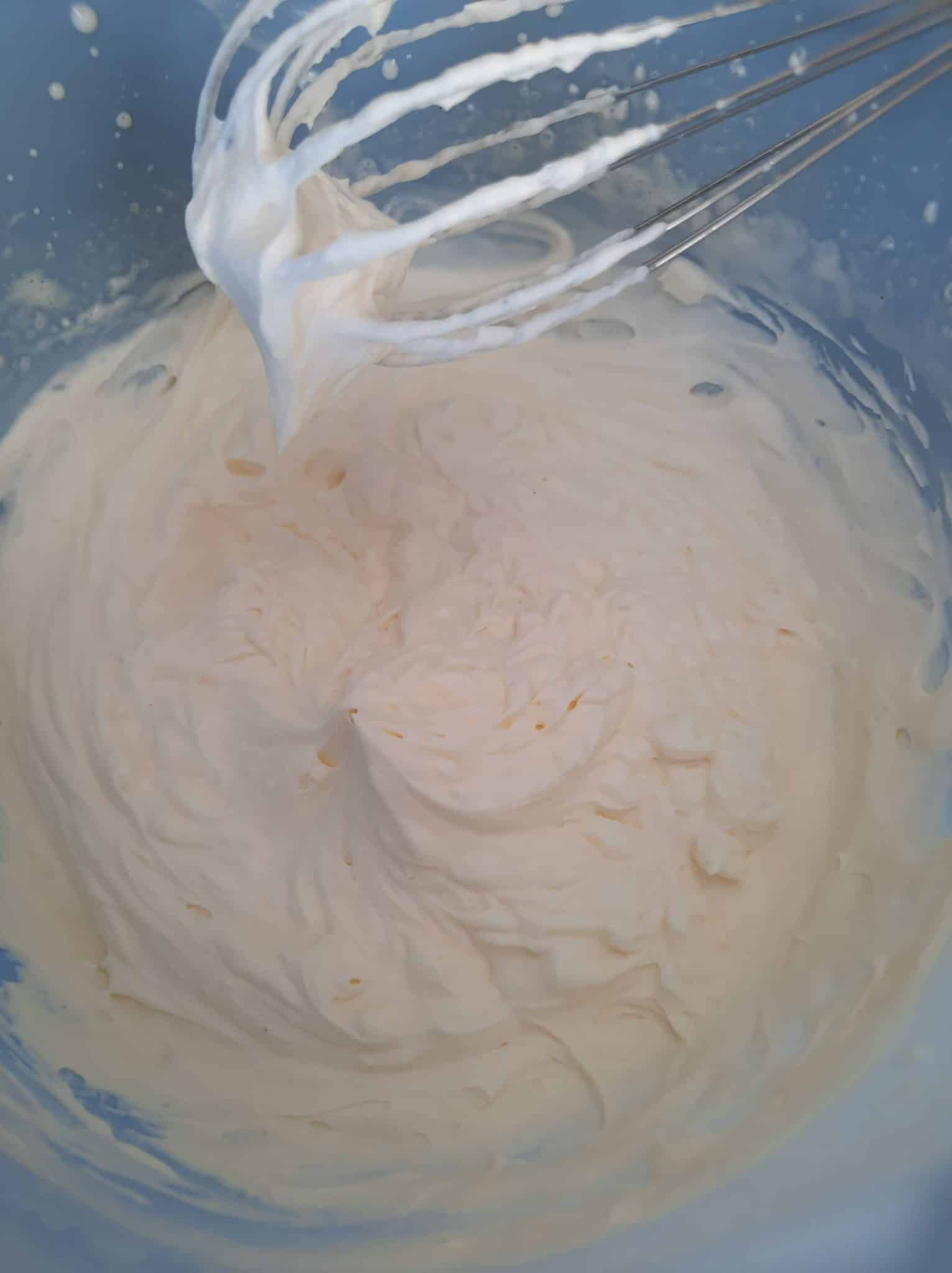 How to make it?
Add cream, mascarpone, and sugar to a bowl and start mixing until the mixture looks like the picture on the left. This is beat until somewhere between soft and stiff peaks, if you had to choose. I'd say stiff peaks are better as the cream will hold better.
This will take a few minutes so meanwhile you can crumble the meringue. Scoop the meringue and half of the fruit through the mixture, add it in small bowls and place the rest of the fruit on top. You can put some mint or lime grater to add some freshness to this dessert. Enjoy your Eton Mess!