This brie peach salad recipe is a dish that we eat for lunch sometimes. It's a nice summer salad with a well-balanced palate of flavors. The sharpness of the shallot, the sweet freshness of the peach, and the ripe taste of the brie make this dish deliciously simple. This dish can be made within 15 minutes.
⏲10-15 minutes
🍽2 portions
Ingredients
40 grams of lettuce
100 grams of dry couscous (cooked with 200 grams of water and half a cube of stock)
2 peaches
2 shallots
100 grams of brie
40 grams of walnuts
Balsamic dressing (buy the dressing in the store or check this recipe to see how we make this dressing)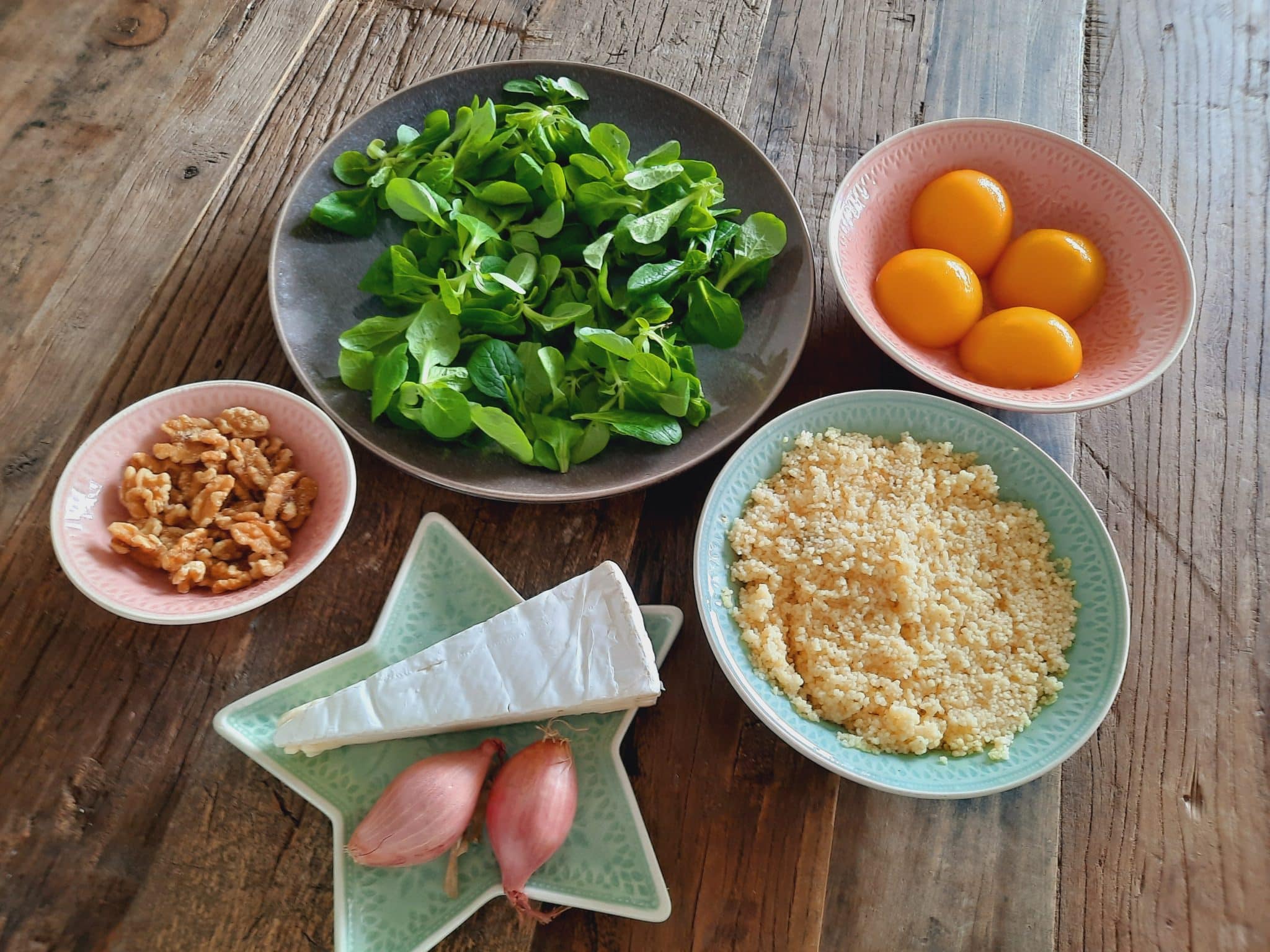 How to make it?
Cook the water and mix it with the stock, then add the couscous, place something on top to cover the bowl, and let it absorb the fluid. Cut the shallots, walnuts, brie, and peaches. To make the dressing, you can use our honey balsamic dressing recipe. Bring all the ingredients together and enjoy the brie peach salad!
Tips:
– Replace the couscous with bulghur for a different texture.
– Variate in which kind of peach you use the flavor of the dish will change when you use fresh, wild, or canned peaches.