We love to bake and cook with seasonal products as products taste better when they're in season, they're cheaper and as a nice bonus or for some the most important part perhaps; it's better for the environment. Rhubarb is in season around April/May so we decided to make a pie with rhubarb. In this article, we share our rhubarb oatmeal crumble pie recipe!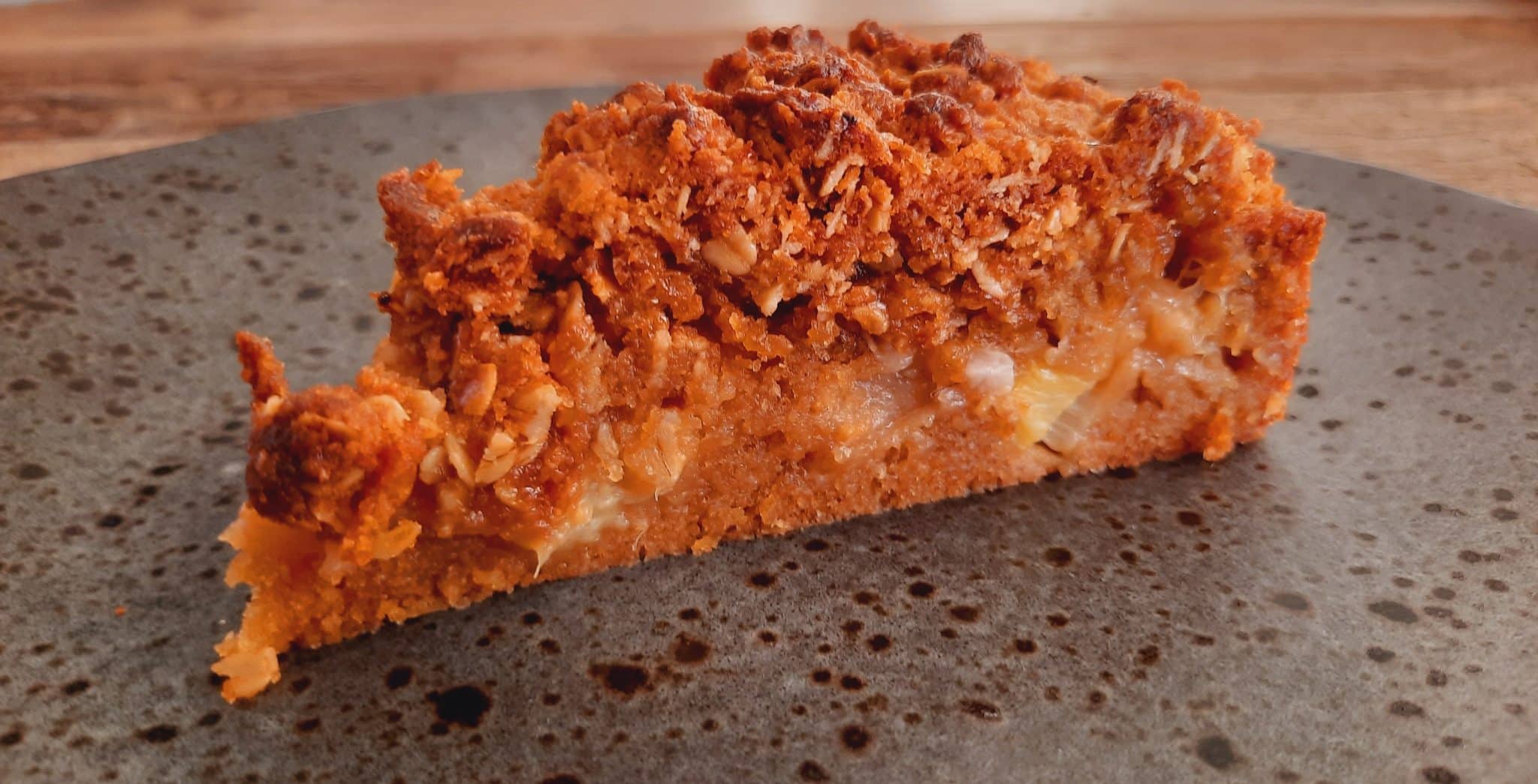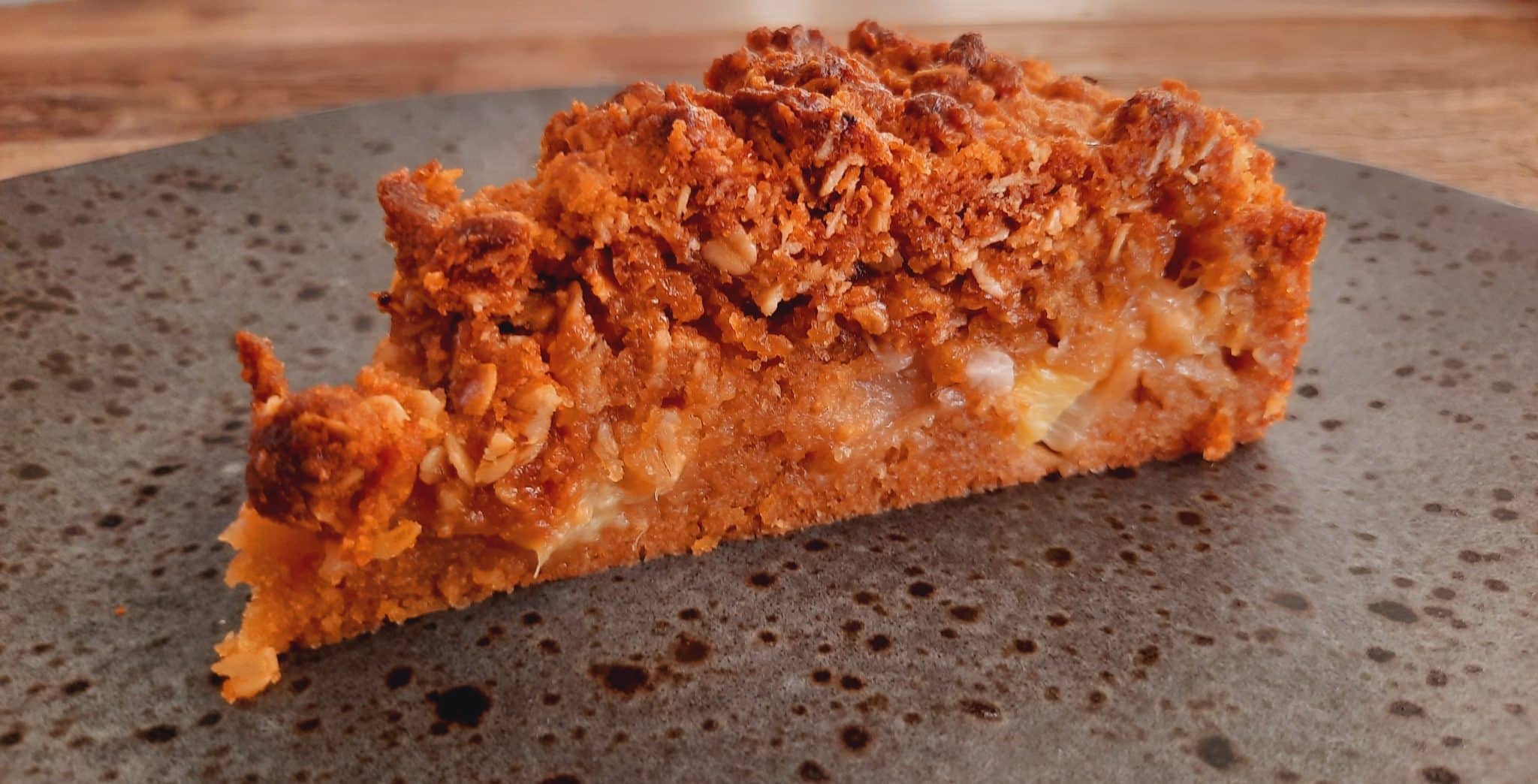 🍽 12 portions
⏲ 25-30 minutes of making
⏳ 70 minutes of baking
Ingredients
For the dough:
300 grams of rhubarb
220 grams of flour
180 grams of caster sugar (we used a combination of brown and white caster sugar)
120 grams of butter
3 eggs
100 millilitres of oat milk
1 teaspoon of cinnamon
A pinch of salt
1 teaspoon of baking powder
For the crumble:
150 grams of flour
200 grams of butter
150 grams of oatmeal
200 grams of caster sugar (we used a combination of brown and white caster sugar)
How to make it?
Preheat the oven to 180 degrees Celsius and start weighing the ingredients. We will start with making the dough. Grab a bowl and add the sugar and butter and mix them with a mixer. After that, start by adding one egg, stir until it's absorbed in the mixture, then add another egg. Mix the oat milk into the mix after that. Then you can add the flour, cinnamon, baking powder, and salt and scoop them through the mix as well.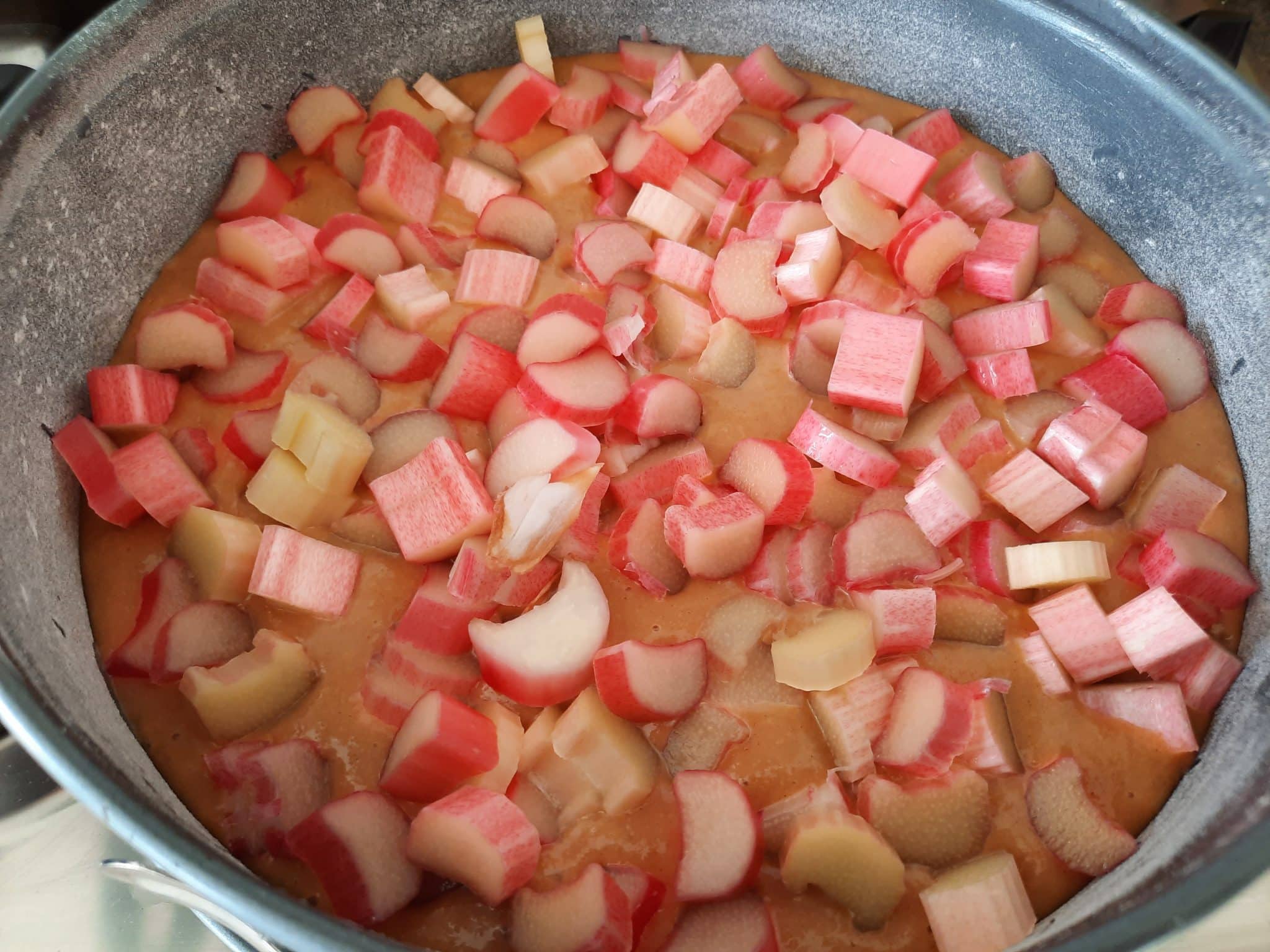 Grease the cake tin, and add some flour to prevent the pie from sticking to the bottom. Place the dough in the cake tin and spread it until it's evenly divided. Cut the rhubarb into small pieces and add them on top of the dough.
Now start making the crumble by mixing all the ingredients together. You can make a small ball out of the crumble dough. Then add small pieces of the dough on top of the rhubarb until the whole dough is finished. Place the cake tin in the oven and bake for about 70 minutes. Let the pie cool down in the cake tin for some time before consuming. Enjoy!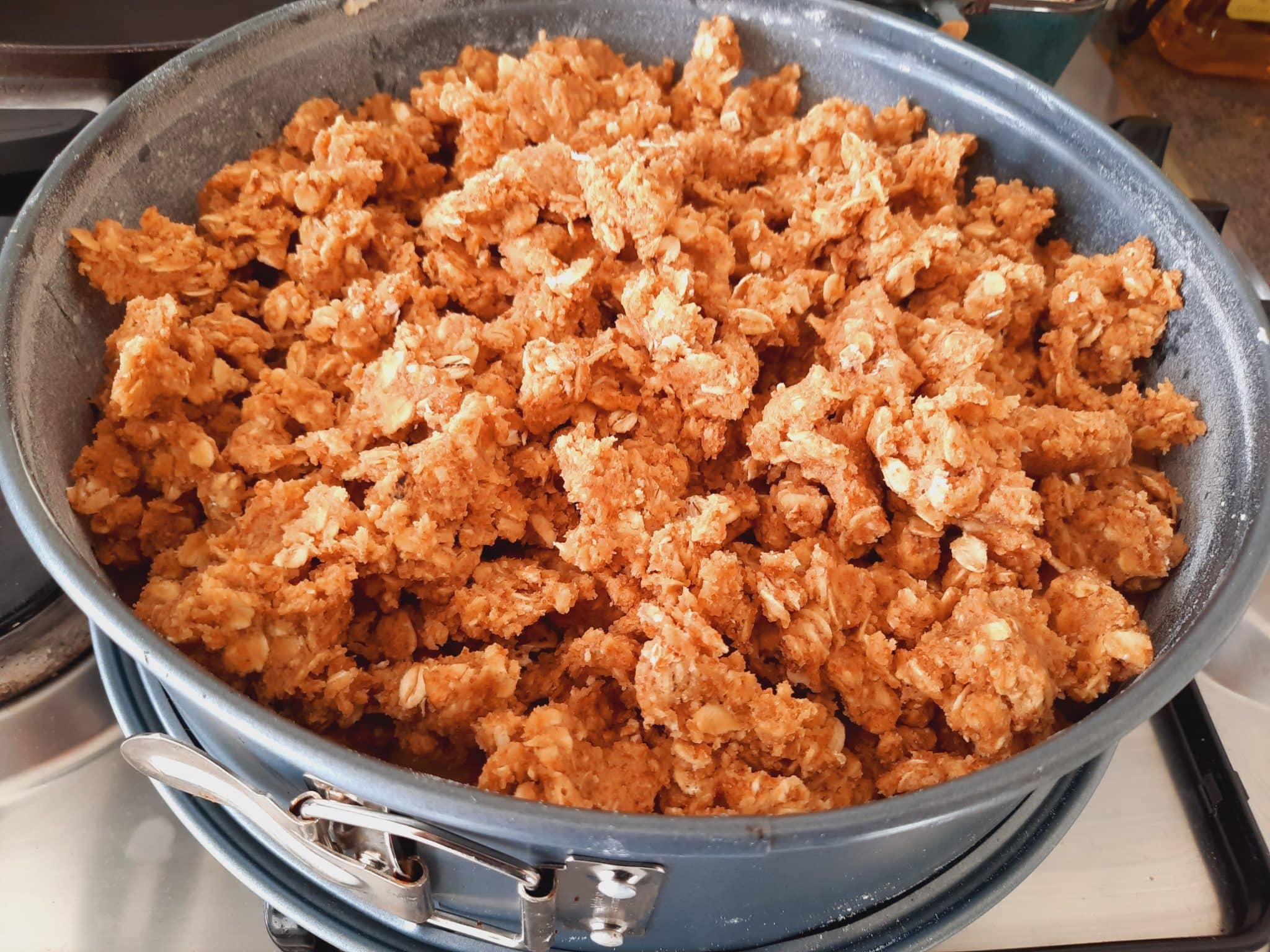 Tip for eating this crumble pie: Heat it in the oven before eating it (when you didn't eat the whole pie immediately after baking), when the pie is warm the crumble becomes a little bit less hard. The pie doesn't need to be hot but when it's refrigerator cold and fully set the pie gets hard to eat as your fork will no longer work its way through the crumble layer. Enjoy this rhubarb oatmeal crumble pie!