This quick and easy couscous recipe is one of our favorites. This recipe can be made within 15 minutes! You can eat warm couscous for dinner and bring it to work cold the next day for lunch.
⏲10-15 minutes
🍽 4 portions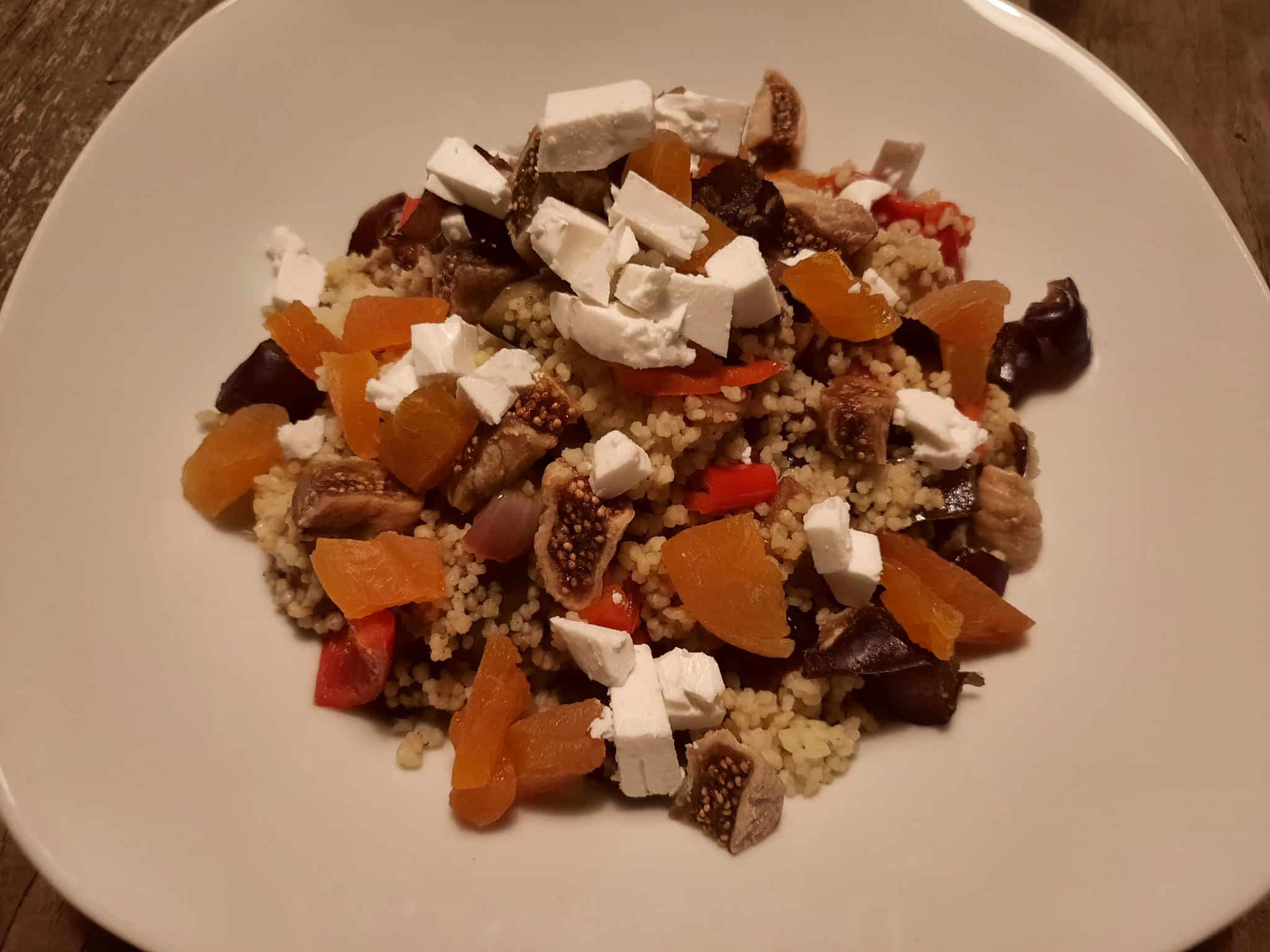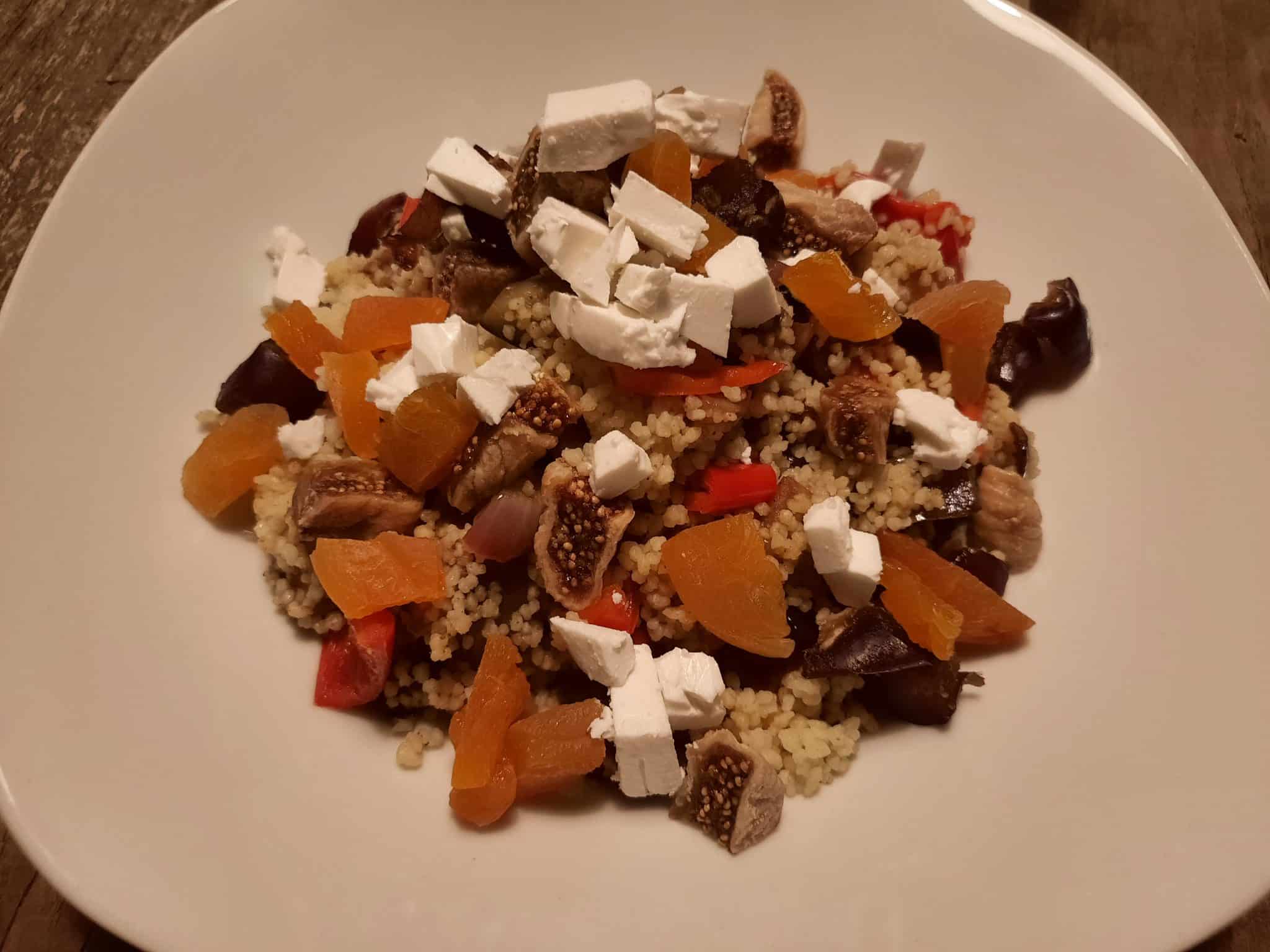 Ingredients
200 grams of couscous
4 dried figs
8 dried apricots
4 dates
1 cube of bouillon
70 grams of feta
2 point bell peppers
1 red onion
half an eggplant
2 grams of Ras El Hanout
How to make it?
Cut all the vegetables and heat up a pan with oil to bake them in. Bake the vegetables for about 5 minutes and don't forget to add the ras el hanout. Meanwhile, make a broth with the cube of bouillon, read on the couscous package how much broth you'll need. Couscous packages will usually state an amount of cooking water to add but using broth instead of water you'll get a lot more depth to the dish and you'll elevate the taste of the dish as well. Add the right amount of broth to the couscous and let it set. In the meantime, you can cut the dried fruits and feta. Then add all the elements together and you'll have a delicious meal. Enjoy this quick and easy couscous.
You might also like our healthy couscous bowl recipe.