As some of you might know, we live in Alkmaar in the Netherlands. Since we've been living here for a few years we can give you a few tips for when you visit. Most tourists only go to Amsterdam when they visit the Netherlands however, this country has so much more to offer. We'd love to write some more travel guide articles about the Netherlands since we believe there are more places worth visiting. So let's start with our hometown: Alkmaar.
How to get there?
From Amsterdam you can take the train to Alkmaar, we recommend you get an OV card and put some money on there. Otherwise, you'll have to buy a new ticket every time you choose to travel using public transport. In Amsterdam, it's convenient to get around by bike or public transport. Going by car is also an option, but you will have to pay for parking in the center. Outside of the center parking is often free.
What to do?
Alkmaar is known as a cheese city, in the summer on Friday morning there is a cheese market. On Saturdays between 9 am and 4 pm there is a market in the city center with food, clothes, basically everything you'll look for in the average market. I personally recommend the Saturday market, they have a lot of variety with some great cheese, fresh fish (usually for a very low price), fruits, vegetables, fries, nuts, etc.
You can also rent a boat, canoe or sup and go explore the city from the water. There is also a tour boat that starts close to Waagplein. During winter you can go ice skating at de Meent.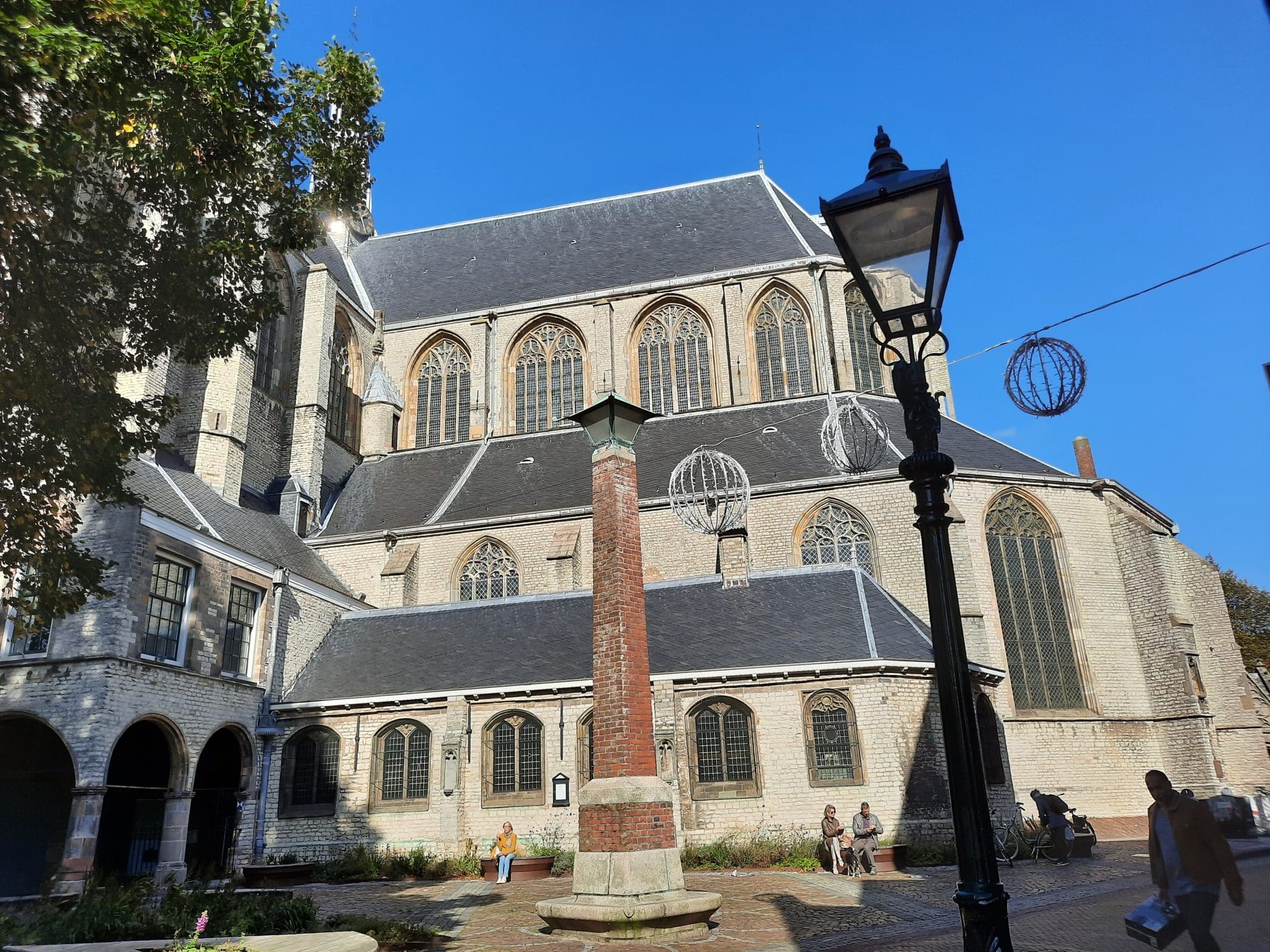 Definitely visit the Grote or Sint-Laurenskerk, this is a big church in the city center. They often have exhibitions in the church and it is an impressive building to see.
Alkmaar is also a good city to shop at, there are many different stores in the center. For example H&M, Zara, America Today, Pieces etc. There are also small local stores which you will find in the smaller streets, not in the big shopping street.
Go explore Waagplein, this square is filled with terraces and you could also go here to get a drink at night. On hot summer evenings, the terraces will be filled until late at night, when the weather is less good there are many places where you can get a drink inside as well.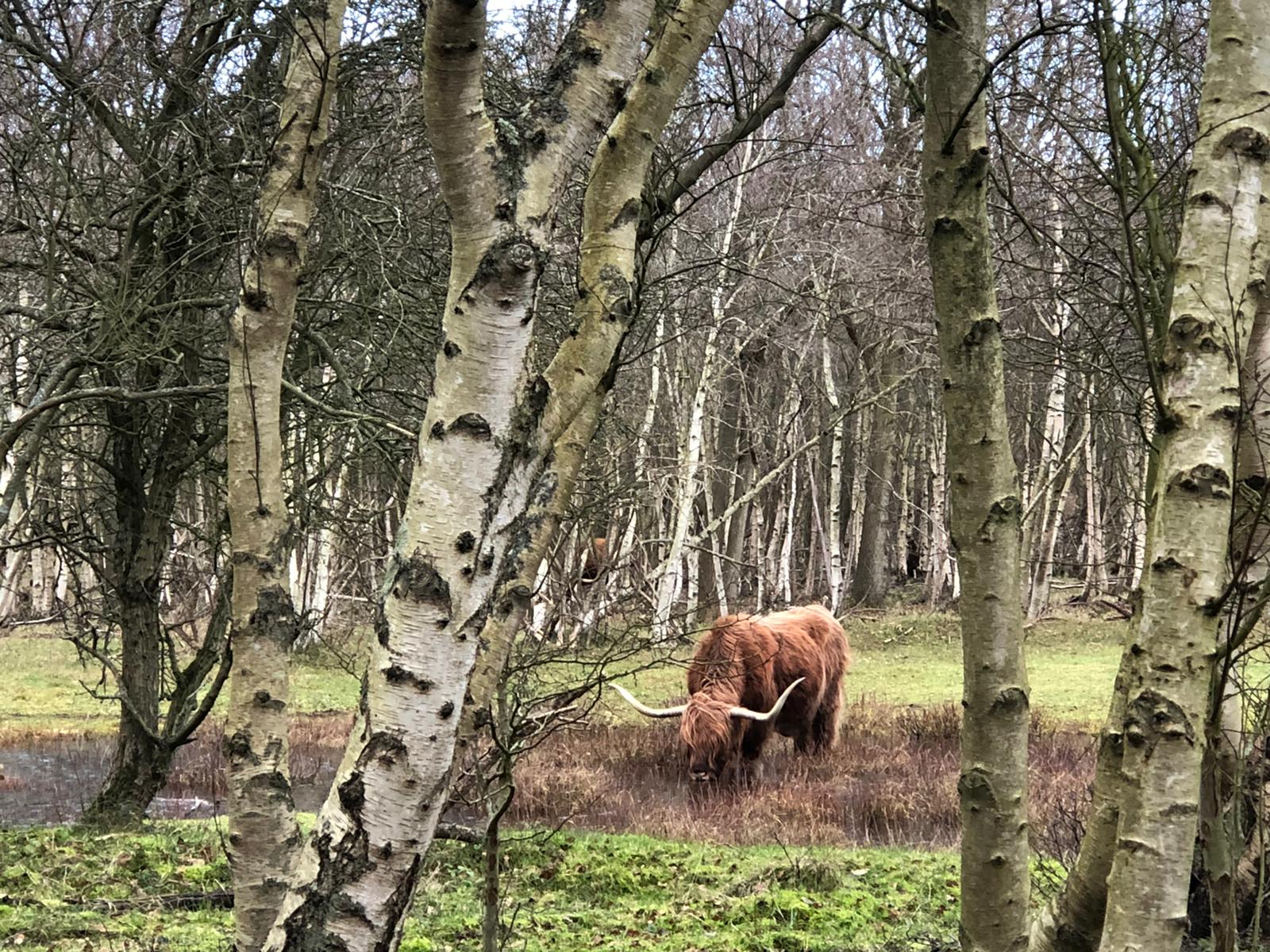 Places close to Alkmaar
Visit places nearby Alkmaar, for example Bergen aan Zee and Egmond aan Zee. These places are nice for a day at the beach, however, you can also go walking or biking there. The dune area is stunning! Our favorite place to start a hike is the entrance point at Woudweg, Bergen aan Zee. In this area there are wild horses and Highland cows which you can spot, be careful though, they're wild animals so let them be. There are walking routes and if you're looking for a quiet beach spot, take the bike, when you've had approximately half of the biking path there is a beach entrance which you can't reach by car.
Where to stay?
The budget option is to stay at the Kings Inn Hostel, this hostel has a really good location.
Hotel Stad en Land is also a good option to stay at, the location is close to the train station. It's a short walk to the city center.
You could also stay in Egmond aan Zee or Bergen aan Zee and cycle/ride to Alkmaar to visit the city. Both places are at the coast, so you will be able to chill at the beach and visit a city close by.